Apart from football and basketball, the boxing sport, irrespective of how dangerous it is, is among the sports that have created some of the world's richest sportsmen. The boxing game derives its source of income from betting, sponsorship, endorsements, and even more from pay-per view matches. Wondering who the latest richest are? Then look no further…
Here are the Top 12 Richest Boxers in the World 2015…
12. Shane Andre Mosley (43, USA)
Net worth: $35 million
The California born choose to follow the footsteps of his father at the age of eight. He is no doubt an accomplished and successful boxer, winning 47 out of his 59 professional matches with 37 knockout victories, and has won tittles in three boxing divisions; the lightweight, light welterweight and the welterweight. Nicknamed by his fans as Sugar, he  has shared the ring with popular counterparts like the famous Floyd Mayweather, Manny pacquiao and Oscar de la Hoya. In the year 2000 Mosley was named by the Ring Magazine as the world's greatest pound for pound fighter, after defeating the then WBC champ Oscar de la Hoya. Sugar has had a fair share of what it feels like to be undisputed.
11. Carl Froch (37, UK)
Net worth: $39 million
Nicknamed the cobra, The father of three is a four-time super middleweight class world champion, the pro-fighter has won 33 of his 35 matches, with 24 wins by KO since his professional debut in 2002. Froch's handsome record goes on and on, he's also had WBC and IBF titles. The Nottingham man's career might be coming to an end as he vacated his IBF title this year and has been stripped off his super middleweight class title due to his inactivity since May last year after he defeated George Grooves in a knockout win at Wembley. Whatever the outcome, Carl Froch has left a legacy and definitely has trophies to boast of.
10. Ricky Hatton (36, UK)
Net worth: $40 million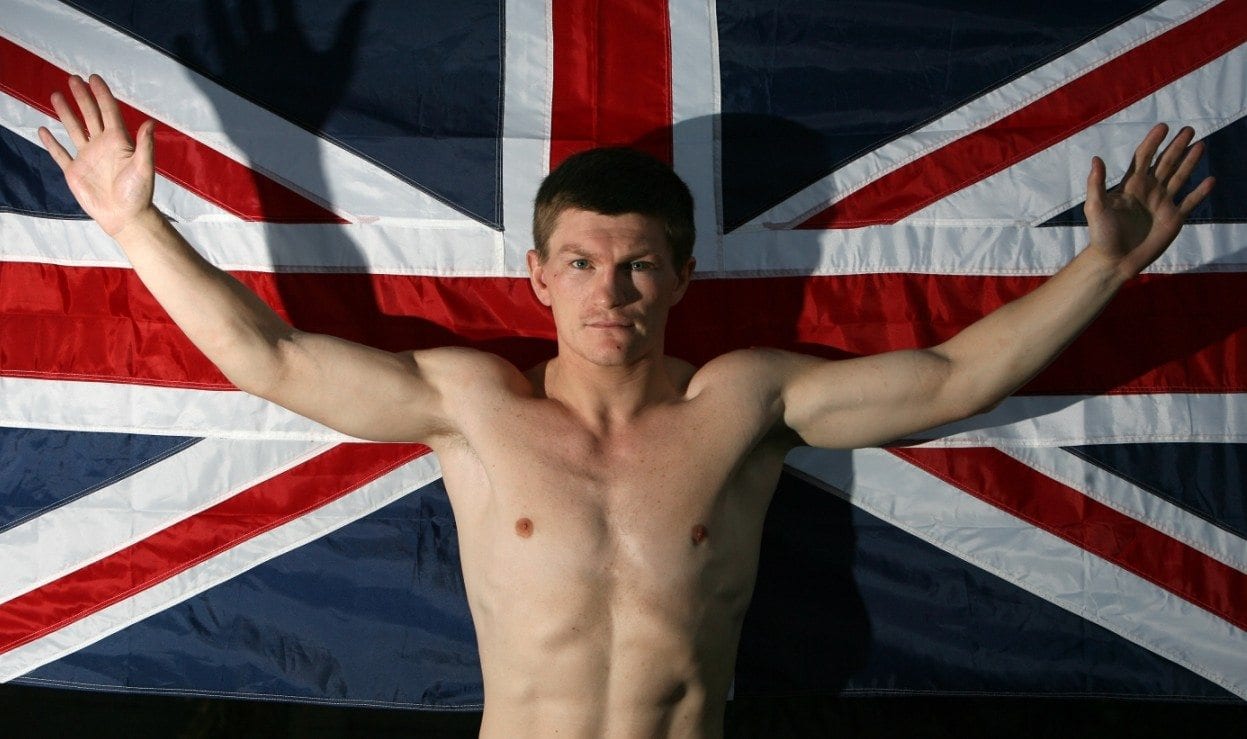 The 2012 retired British pro-boxer, made it to the the pro level since 1996. Like our previous boxer, he is known by three nicks; The Hitman, The pride of Hyde, and The Manchester Mexican. During his career, he won 45 out of his 48 matches, having 32 KO's. His various championship titles include WBA welterweight, WBA super, The Ring light welterweight, IBF and IBO. Ricky Hattons' love for the sport has given him a current career as a boxing promoter.
9. Bernard Humphrey Hopkins (50, USA)
Net worth: $40 million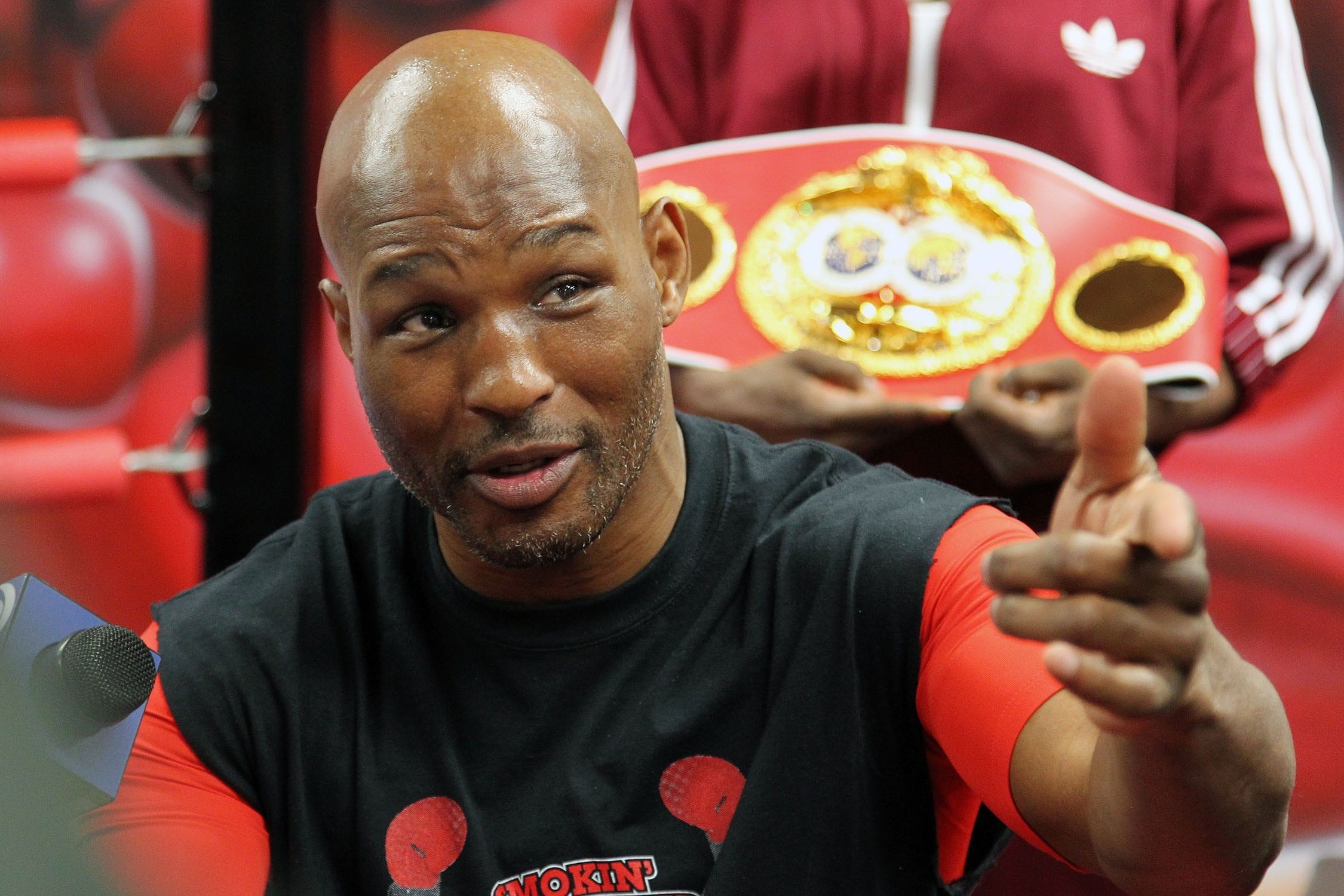 Making his debut in 1988, his incredible long stay in the game has gained him three nicknames; B-Hop, The Executioner, and The Alien. He fights in the super middleweight and light heavyweight divisions, B-Hop has won 55 of his 66 matches with 32 wins by K.O. His titles include the International boxing federation (IBF), WBC, WBA, WBO and The Ring, his latest win is the WBA title he got by beating Beibut Shumenov in 2014, this win also made history as he became the oldest man to win a world championship. The Philadelphia's best does't look like giving up soon, news has it he's interested in wining one more tittle.
 8. Marvelous Marvin Hagler (60, USA)
Net worth: $45 million
Marvin Hagler's name will forever be found in the boxing history books, the former world middleweight champion remained undisputed for 7 years between 1980-1987. Following his debut in 1973, he won 62 of his 67 matches with an amazing 52 KO's, that's the most any middleweight boxer has ever had. His awards include Fighter of the decade (1980's), Fighter of the year (1983, 19850) The Ring magazine has also named him the 3rd greatest middleweight fighter of the 20th century. After his retirement in 1988, Hagler's induction into the International Boxing  Hall of Fame and World boxing Hall of Fame took place in 1992. He also picked up a career in acting and has starred in several action movies.
 7. Muhammad Ali (72, USA)
Net worth: $50 million
The Greatest as his nickname goes is actually the greatest, with his name even more popular than his accomplishments, some of us were born to hear/read about him. His philanthropic nature, social activism and conversion to Islam has made him overly popular. He won 56 of his 61 bouts having 37 KO's. At 22, he became the world heavyweight champion. Popular among his titles include the Olympic gold medal and the golden gloves title. He is known to be the greatest athlete of the century.
6. Vitali Klitschko (43, Ukraine)
Net worth: $65 million
The Ukrainian has an interesting profile; he is a retired pro-boxer, a PhD and Masters holder and a politician…The first professional boxer to achieve such qualifications. His educational qualifications and extraordinary power punches thrown in the ring earned him the nickname 'Dr. Ironfist'. Throughout his boxing career, Dr. Vitali won 45 of his 47 contest with 41 KO's, the 2nd best at heavyweight level. He has won WBC, WBO, and the Ring magazine titles at the heavyweight level. He retired in December 2013 and is currently the Mayor of Kiev, Ukraine.
5. Sugar Ray Leonard (58, USA)
Net worth: $120 million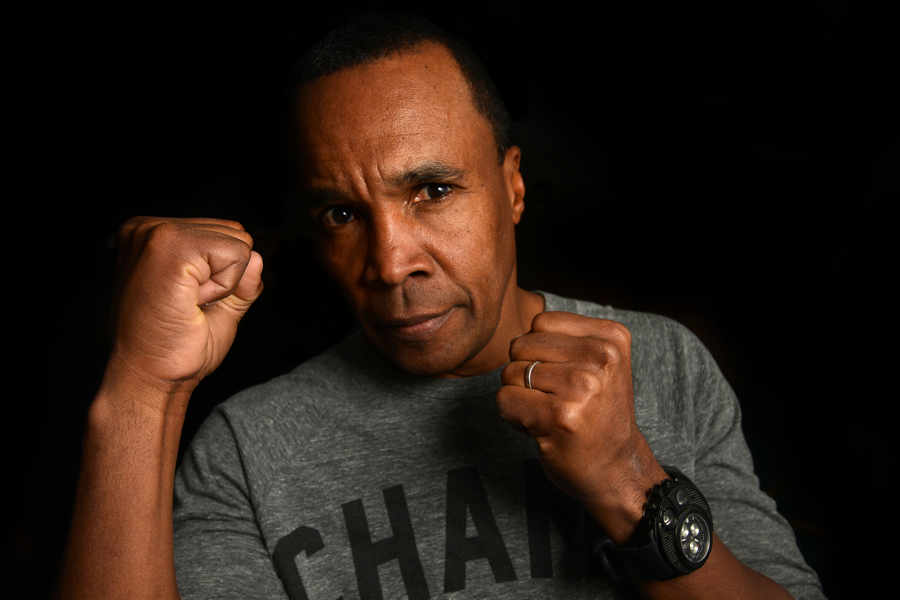 Sugar has won titles in five different weight divisions. Out of his total 40 pro bouts, he has won 36, 25 of them by KO. Popular among his wins is the 1987 defeat of Marvin Hagler in that earned him the WBC middleweight title. He also won an Olympic gold medal in 1976. Like other famous and successful boxers, his name was included in the International Boxing Hall of fame. Marvin retired in 1997 and is now into charity, Hollywood show biz, starring in movies and appearing on the TV show Dancing with the Stars among others. He is also a renown motivational speaker.
4. Lennox Lewis (49, UK)
Net worth: $130 million
Overcoming popular and powerful counterparts like Mike Tyson and the Klitschko brothers, Lewis was one of the most successful heavyweight boxers. Representing Canada in the 1988 Olympic games in South Korea, he bagged a gold medal and eventually went pro the next year. The 2014 boxing retiree after regaining the WBC title defended it several times making him an undisputed heavyweight champion. His career saw him win 41 of his 44 bouts, a draw and 2 losses, however, 'The Lion' as nicknamed, made sure he avenged the 2 losses before retirement. Lewis has featured in few movies and music videos and is an inductee of both Canadian and International boxing Hall of Fame.
3. Oscar De la Hoya (41, USA)
Net worth: $200 million
For Oscar aka The Golden boy, boxing seems to flow in his bloodline as both father and grandfather were boxers. At age 19 he won a gold medal at the 1992 Barcelona Olympic and has won ten world titles in six different divisions defeating about 17 world champs. Majority of his net worth comes from income generated from pay-per view matches. The Mexican-American also released an album in 2000 that caught Grammy's attention for a nomination. He retired in 2009 and currently runs a boxing promotion firm, 'Golden boy Promotions'. He is involved in charity and known to have a career in the media.
2. Manny Pacquiao (35, Philippines)
Net worth: $200 million
Manny Pacquiao is a Jack of all Trade, other than boxing, he is also involved in basketball, singing, acting, business and politics. Our number two is known to have about eight nicknames, but our favorites are The Pacman and The Mexicutionist. He is the only boxer to become a world champion in eight different divisions wining ten world titles. Popular among his awards are Fighter of the decade-2000, Fighter of the year (2006, 2008, 2009). He has won 57 of his 65 bouts with 38 KO's. He is currently a member of House of Representative in his country. Pacman is not retired and is a man to watch out for.
1. Floyd Mayweather Jr. (37, USA)
Net worth: $380 million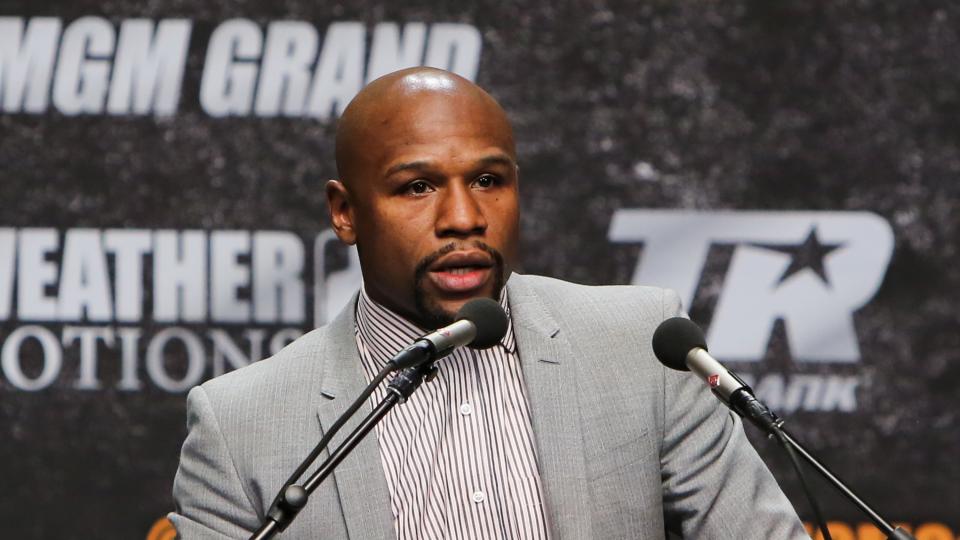 Though described by many as controversial, the American number one is the richest boxer in 2015 with his latest victory against Manny Pacquiao adding more value to his net worth. Throughout his career, Mayweather has won 48 out of 48 bouts and remains undefeated, he has won eleven titles in five divisions. He is rated the best pound for pound boxer in the world, and the highest paid athlete in the world. His nicknames are; Pretty boy, The Best Ever(TBE), and Money.