Some of the richest sportspeople in the world earned their wealth, thanks to their exceptional prowess in sporting activities like football, basketball, golf, and many more. Though it is viewed as a dangerous sport, boxing has equally contributed to producing wealthy people who have distinguished themselves in sports.
However, we keep reviewing the list as events unfold and today's number one may find himself at the bottom position with the next review. Today, when you talk about the richest boxers in the world the whole world is bound to listen because they want to know who and who are mentioned in the list. So who are the richest boxers in the world today? who exactly is the richest boxer in the world right now?
The list of Richest Boxers In The World And Their Net Worth have been compiled from various credible sources around the web, such as Forbes, Business Insider, Money Inc & Wikipedia.
Richest Boxers In The World And Their Net Worth
20. Miguel Cotto (Puerto Rican)
Net Worth: $25 Million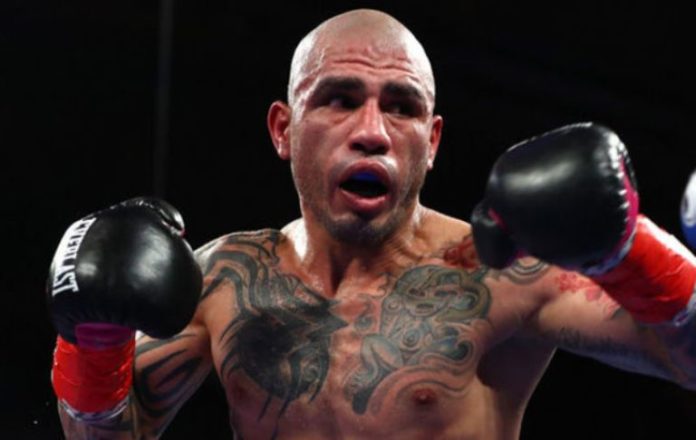 At the moment, the list of the richest boxers in the world will not be complete without the name of former Puerto Rican boxer, Miguel Cotto, mentioned. Though he ranks at number 20 on the list, the famous boxing champion has net worth currently estimated at $25 million. He made the records as the foremost boxer of Puerto Rican origin to win world titles in four different weight classes and has bagged World Championship multiple times.
19. Tyson Fury (Irish/British)
Net Worth: $30 million
The list of richest boxers in the world must include the likes of an Irish/British boxing champion whose net worth currently shoots up to $30 million thanks to the professional boxer's $28 million minimum guarantee from his February 2020 rematch against Deontay Wilder. Fury is one of the popular heavyweights; he came to public attention when he defeated Wladimir Klitschko in the November 2015 contest; this feat saw Fury becoming the WBA (Super), IBO, IBF, WBO, as well as The Ring unified heavyweight champion.
18. Felix Trinidad (Puerto Rico)
Net Worth: $30 Million
Felix Trinidad is a Puerto Rican born ex-professional boxer whose career in the sports spanned from 1990 to 2008. His active years in the boxing rings took-off at the age of 17 and he won a total of five national amateur Championships in his home Puerto Rico. The celebrity boxer won the IBF welterweight by defeating Maurice Blocker in 1993: this was his debut impact as a professional boxer. Felix has won prestigious titles like WBA, WBC, IBF light middleweight, lineal lightweight, and WBA middleweight. His current fortune of $30 million places him among the richest boxers of our time.
17. Anthony Mundine (Australian)
Net Worth: $30 Million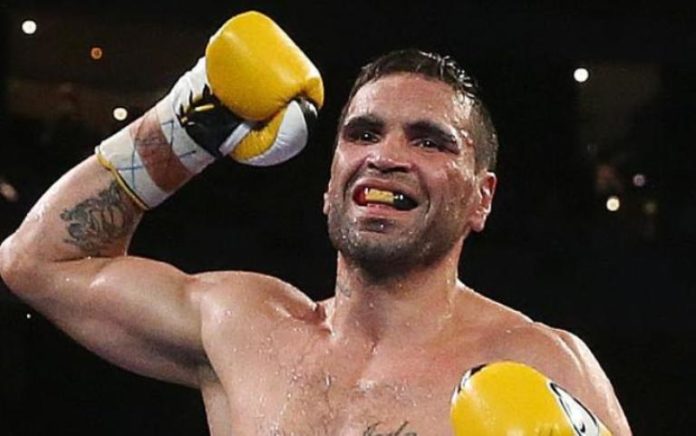 Anthony Mundine is a two-sport standout, participating in both rugby and boxing. His rivalry with fellow Australian boxers Danny Green and Daniel Geale brought him to public attention. The boxing genes run in his blood as his dad Tony Mundine was also a boxer. However, Mundine first played rugby where he was the highest earner in the NRI before venturing into boxing. His boxing career saw him winning several titles like IBO middleweight, WBA super middleweight, and interim super welterweight. Mundine is worth $30 million as at 2022.
16. Amir Khan (UK)
Net Worth: $30 Million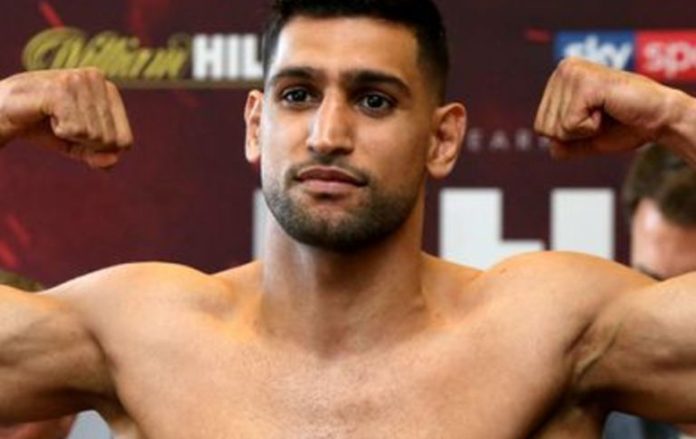 An exceptional boxer of British origin, Amir Khan announced himself to the whole world at age 17 when he won a silver medal in 2004 at Athens. He made his way to the records books as the youngest boxing medalist from Britain. After winning the WBA light-welterweight title at age 22, Amir Khan showed that he was serious about following a career in boxing. Earning $1.6 million per fight puts him in the league of the richest boxers of our time and coupled with his boxing academy located in Pakistan, Khan enjoys a net worth of $30 million.
15. Naseem Hamed (UK)
Net Worth: $33 Million
Also famous as Naz Hamed or Prince, Naseem Hamed is an ex-professional boxer of British origin. He was active in competitive boxing from 1992 to 2002. The elusive and flashy fighter never deemed it necessary to have his face protected from his opponent and, thus, always fought with his two hands down. He had total confidence in his prowess as a fighter and out of 37 fights, he was only defeated once. The Prince retired at age 28 with IBF, WBO, European bantamweight, WBC, and IBO titles. His fortune is valued at $33 million.
14. Ricky Hatton (UK)
Net Worth: $40 Million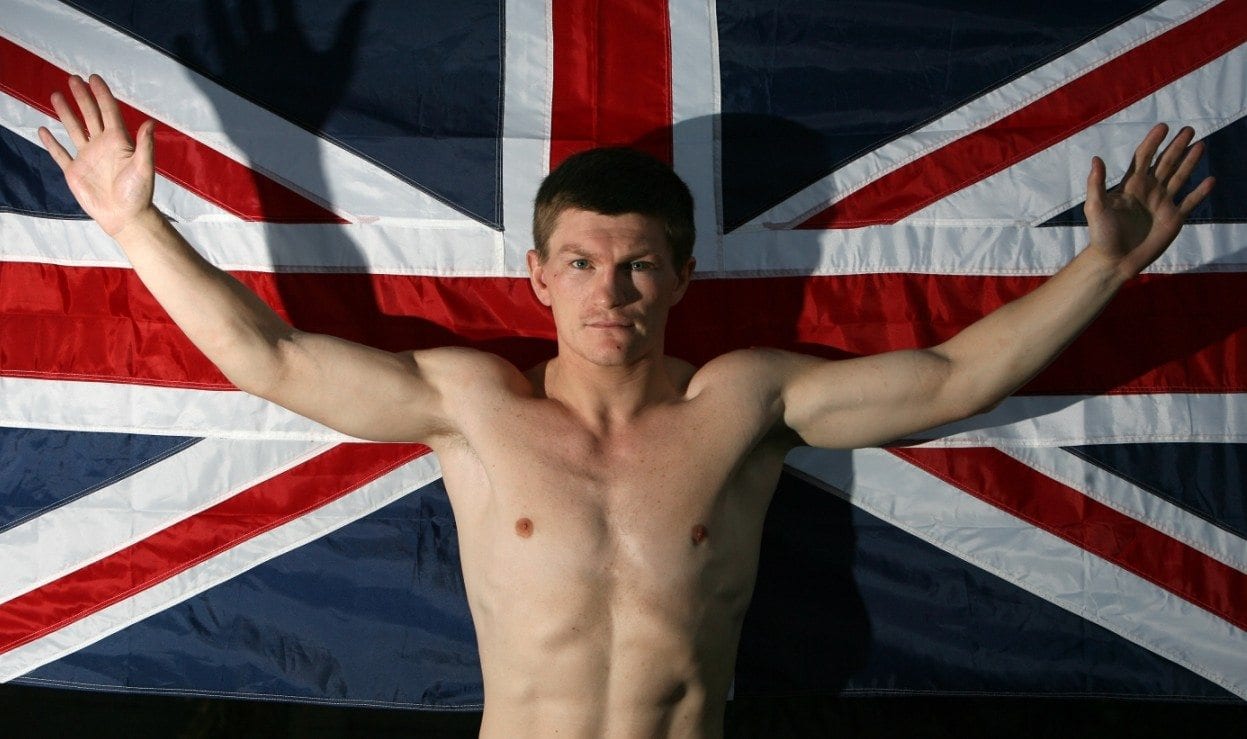 The retired British pro-boxer made it to the pro level since 1996. Like Bernard Humphrey Hopkins, he also has his net worth estimated at $40 million and is known by three nicks; The Hitman, The Pride of Hyde, and The Manchester Mexican. All through his career, Hatton won 45 out of his 48 matches, having 32 KO's.
His various championship titles include WBA welterweight, WBA super, The Ring light welterweight, IBF, and IBO. Ricky Hattons' love for the sport has made him remain in the sport as a boxing promoter which all contributed to his present status as one of the riches boxers around.
13. Bernard Humphrey Hopkins (USA)
Net Worth: $40 Million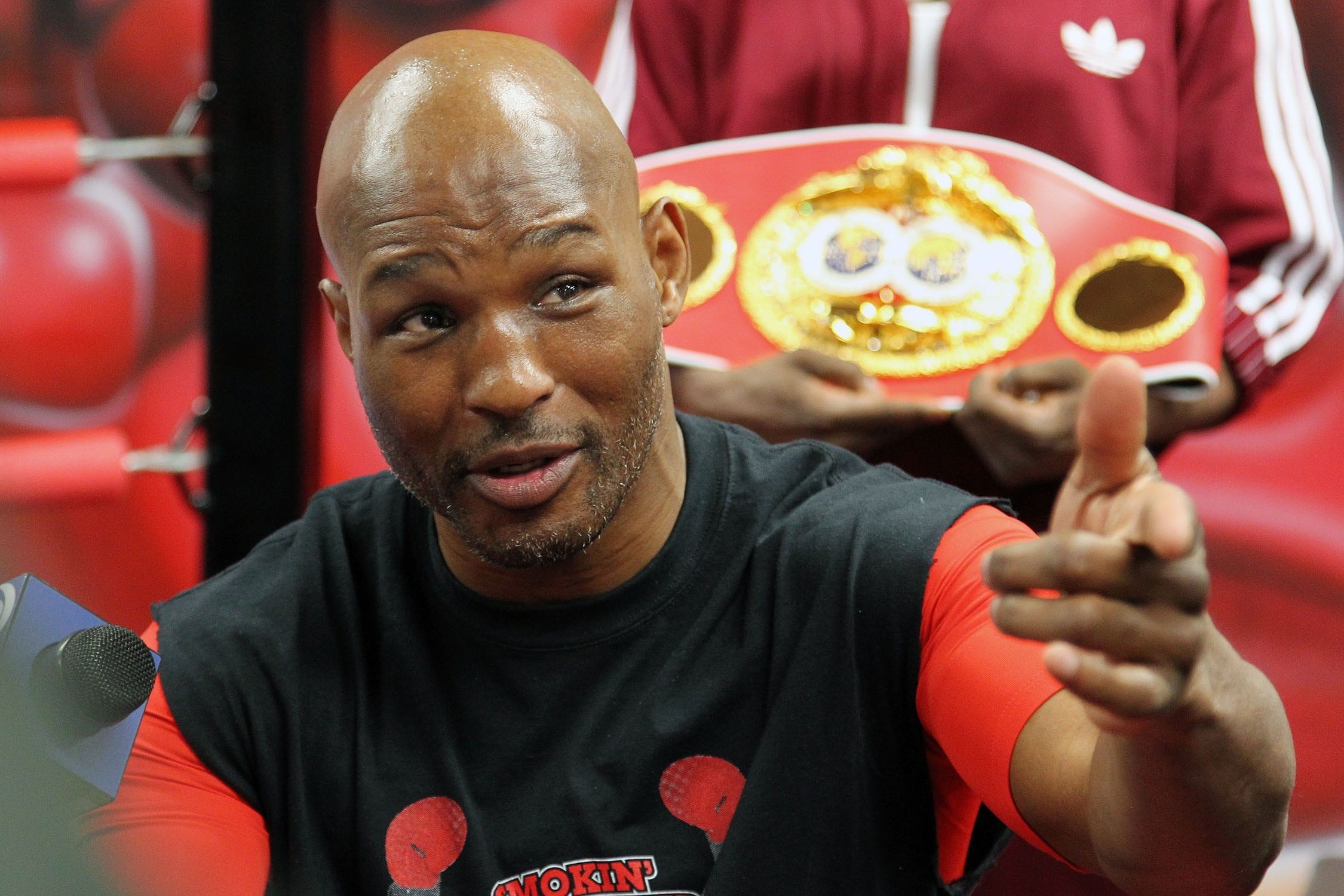 Making his debut in 1988, Bernard Humphrey Hopkins' incredible long stay in the game has gained him three nicknames; B-Hop, The Executioner, and The Alien. He made his $40 million fortune fighting in the super middleweight and light heavyweight divisions. B-Hop has won 55 of his 66 matches with 32 wins by K.O.
His titles include the International boxing federation (IBF), WBC, WBA, WBO, and The Ring. His last win was the WBA title he got by beating Beibut Shumenov in 2014 – this win also made history as he became the oldest man to win a world championship. The Philadelphia's best doesn't look like giving up soon, news has it he's interested in winning one more title.
12. Marvelous Marvin Hagler (USA)
Net Worth: $45 Million
Marvin Hagler's name will forever be found in the boxing history books. The former world middleweight champion remained undisputed for 7 years between 1980 to 1987. Following his debut in 1973, he won 62 of his 67 matches with an amazing 52 KO's – that's the most any middleweight boxer has ever had.
His awards include Fighter of the Decade (1980's) and Fighter of the Year (1983, 1985). The Ring magazine has also named him the 3rd greatest middleweight fighter of the 20th century. After his retirement in 1988, Hagler was inducted into the International Boxing Hall of Fame and World Boxing Hall of Fame in 1992. He also picked up a career in acting and has starred in several action movies.
11. Anthony Joshua (UK)
Net Worth: $60 Million
From the 2022 review of Anthony Joshua's net worth, the British-Nigerian heavyweight boxer has amassed a fortune of $60 million and still counting. He bagged a gold medal at the 2012 London Olympics representing the United Kingdom. Joshua has earned the unified heavyweight championship twice and since December 2019, the boxing champion has held the IBF, WBA, IBO, and the WBO titles. The Ring Magazine named his 2017 victory against Wladimir Klitschko as Fight of the Year.
The heavyweight boxer has recorded only one loss in his career – winning 23 out of his 24 fights so far. He landed a contract with Matchroom Boxing, signing a deal worth $120 million as part of their $1 billion contracts with DAZN. Joshua has attracted endorsements from big names like Jaguar LandRover, Under Armour, British Airways, Beats, and Hugo Boss which has put him on the list of richest boxers in the industry.
10. Wladimir Klitschko (Ukraine)
Net Worth: $60 Million
Wladimir Klitschko's fortune of $60 million puts him on par with Anthony Joshua. He is a two-time world heavyweight champion who equally bagged a gold medal representing Ukraine at the 1996 Atlanta Olympics. Wladimir has held IBD, WBA, and WBO titles. The boxing champion made history when his 4,382 days of reign earned him pride of place as the longest cumulative heavyweight title reign of all time. More than any other boxer in the industry, Wladimir conquered 23 opponents in the history of the world heavyweight championship.
Along with his sibling, Vitali, he became a dominant figure in the heavyweight boxing unit from 2004 to 2015, bagging the entire four major world heavyweight titles as well as building-up a world-record-setting with 40 world heavyweight title fight victories. Between 2011 and 2018, the famed boxer amassed 3,456,000 PPV buys, generating $192 million in revenue in the United Kingdom
9. Vitali Klitschko (Ukraine)
Net Worth: $80 Million
The Ukrainian has an interesting profile; he is a retired pro-boxer, a PhD and Masters degree holder, and a politician. The first professional boxer to achieve such qualifications. His educational qualifications and extraordinary power punch he throws in the ring earned him the nickname 'Dr. Ironfist'.
Throughout his boxing career, Vitali won 45 of his 47 contest with 41 KO's, the 2nd best at heavyweight level. He has won WBC, WBO, and The Ring magazine titles at the heavyweight level. He retired in December 2013 and is currently the Mayor of Kiev, Ukraine.
8. Sugar Ray Leonard (USA)
Net Worth: $120 Million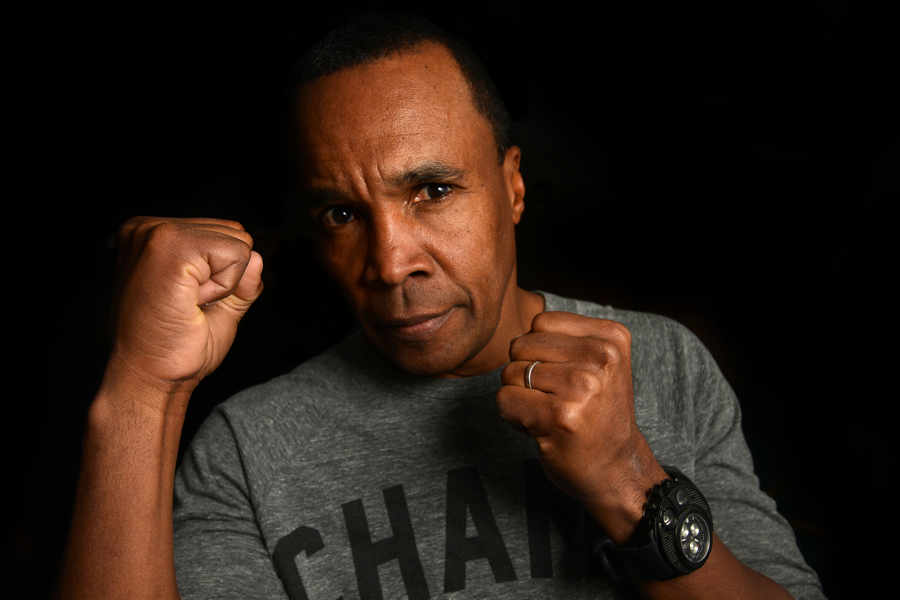 Sugar Ray Leonard was an American boxer who won 36 of his 40 professional bouts (25 by KO) on his way to winning titles in five different weight divisions. Popular among his wins is the 1987 defeat of Marvin Hagler that earned him the WBC middleweight title. He also won an Olympic gold medal in 1976. Like other famous and successful boxers, his name was included in the International Boxing Hall of fame.
Marvin retired in 1997 and delved into showbiz with Dancing with the Stars and a few Hollywood productions. He is also a renowned motivational speaker which all contributed to his $120 million net worth, earning him a place among the world's richest boxers.
7. Lennox Lewis (British-Canadian)
Net Worth: $140 Million
Defeating boxers like Mike Tyson and the Klitschko brothers, Lennox Lewis was one of the most successful heavyweight boxers in the world. Representing Canada in the 1988 Olympic Games in South Korea, he bagged a gold medal and eventually went pro the next year.
The 2014 boxing retiree after regaining the WBC title defended it several times making him an undisputed heavyweight champion. His career saw him win 41 of his 44 bouts, with one draw and two losses, however, 'The Lion' as he is nicknamed, made sure he avenged both losses before retirement. Lewis has featured in few movies and music videos and is an inductee of both Canadian and International Boxing Hall of Fame.
6. Manny Pacquiao (Philippines)
Net Worth: $190 Million
Manny Pacquiao is a Jack of all Trade; other than boxing, the diminutive Philipino is also involved in basketball, singing, acting, business, and politics. He serves as a Senator in his home country, Philippines – a post he was first elected into in 2010. Manny is known to have about eight nicknames, but the most popular ones are 'The Pacman' and 'The Mexicutionist.' He is the only boxer to become a world champion in eight different divisions winning ten world titles.
Popular among his awards are Fighter of the Decade (2000) and Fighter of the Year (2006, 2008, 2009). He has won 57 of his 65 bouts with 38 KO's. Pacman is a man to watch out for with his net worth of $190 million which has the potentials to skyrocket at any time.
5. Oscar De la Hoya (USA)
Net Worth: $200 Million
For Oscar De la Hoya aka The Golden boy, boxing seems to flow in his bloodline as both father and grandfather were boxers. At age 19, he won a gold medal at the 1992 Barcelona Olympic and has won ten world titles in six different divisions defeating about 17 world champs.
The majority of his net worth comes from income generated from pay-per-view matches. The Mexican-American also released an album in 2000 that caught Grammy's attention for a nomination. He retired in 2009 and currently runs a boxing promotion firm, 'Golden Boy Promotions'. He is involved in charity and known to have a career in the media. Oscar De la Hoya's net worth is $200 million as of the time of this writing
4. George Foreman (USA)
Net Worth: $300 Million
Also called "Bi George", George Foreman is an ex-American professional boxing champion. His career took-off at age 24 when the young boxer made history as the man that delivered a TKO to Joe Frazier who was the then-undefeated boxing champion. Foreman was active in the boxing ring in a professional capacity from 1969 to 1977 and latter 1987 to 1997.
The 1968 Summer Olympics saw him winning gold as an amateur in the heavyweight division. Foreman recorded career statistics of 76 wins out of possible 81 fights as a professional. He is equally a two-time winner of the World heavyweight champion.
The boxing champion was formerly a staff and spokesman of Russell Hobbs Inc – home appliances manufacturing firm – and earned $137 million when his name was used on the "George Foreman Grill" by the company. He is currently an entrepreneur with a multi-million empire and a Christian minister. Foreman shares a tie of $300 million net worth with Bob Arum.
3. Bob Arum (USA)
Net Worth: $300 Million
Bob Arum wears many hats, he an American attorney, businessman, as well as boxing promoter. Apart from taking the number three position on the line up of the richest boxers worldwide, Bob Arum is also rated among the most popular boxers in the industry.
In the wheeling-dealing world of business, Arum has made a name as the founder and CEO of Top Rank. His stint as a lawyer involves working for the US Attorney's Office precisely in the tax division of the Southern District in New York; this he did before going into boxing. Currently, the versatile businessman has amassed an astounding amount of wealth currently pegged at $300 million. As of this writing, Bob Arum's net worth is $300 million
2. Michael Buffer (USA)
Net Worth: $400 Million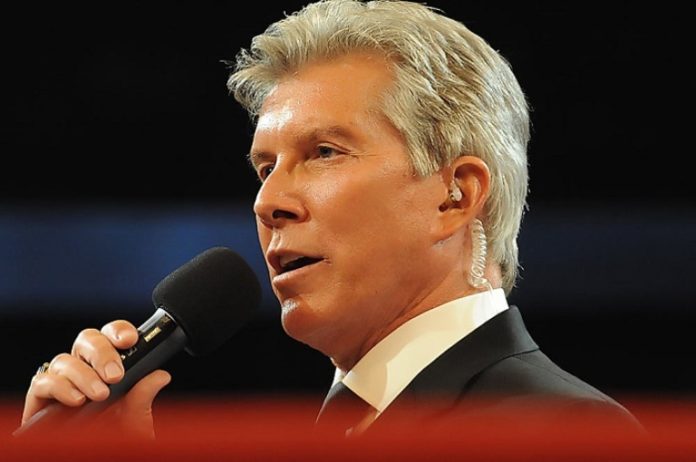 Ring Commentator, Michael Buffer takes the number two spot on the list of the richest boxers worldwide. This American boxer announces his presence with the catchphrase "Letäs prepare to rumble!" We would not be completely wrong to say that he came from a family of boxers as he has one stepbrother Bruce Buffer who also works as a UFC commentator.
In addition to his work as a commentator, Michael Buffer also functions as a professional fighter who has carved a niche for himself in the boxing field maintaining stronger fame worldwide. However, the famous boxer is a step below Floyd Mayweather since he cannot lay claim to being undefeated all round. Michael Buffer's 2022 net worth is evaluated at $400 million.
1. Floyd Mayweather Jr. (USA)
Net Worth: $560 Million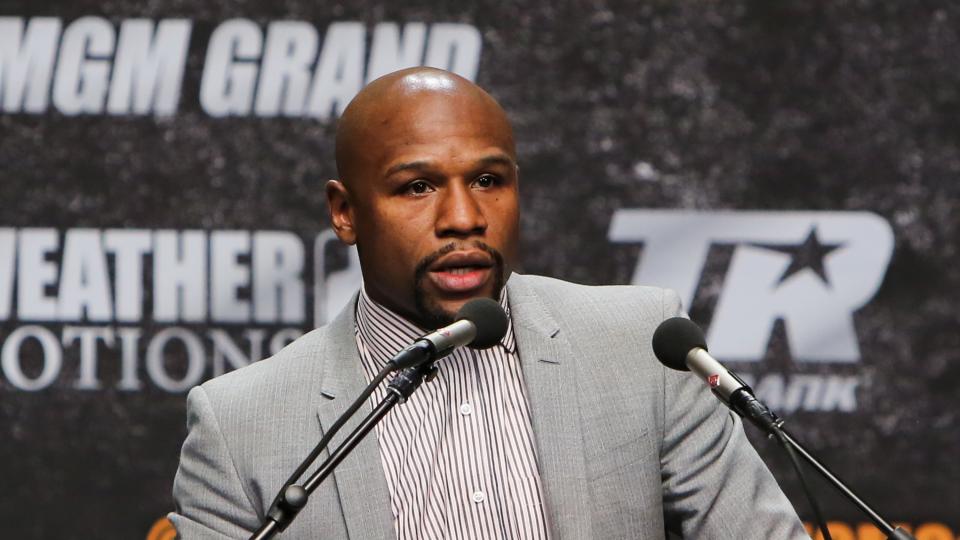 Though described by many as controversial, the American number one is the richest boxer in 2022. His years in active boxing competition spanned from 1996 to 2007 and 2009 to 2014, however, the boxing champion made a comeback in 2017 for one last fight. He competed in five weight classes, holding multiple world titles in all, and retiring with a record of 50-0 undefeated!
Since his retirement, the undefeated boxing champion has been at the forefront of boxing activities as a professional boxing promoter. He is rated the best pound for pound boxer in the world, and the highest-paid athlete in the world. The 2022 estimation of Floyd Mayweather's fortune pegged it at $560 million giving him pride of place as the richest boxer in the world.
Recap: 
Below is a quick summary of the world's 20 richest boxers discussed above:
Floyd Mayweather Jr. (USA)
Michael Buffer (USA)
Bob Arum (USA)
George Foreman (USA)
Oscar De la Hoya (USA)
Manny Pacquiao (Philippines)
Lennox Lewis (British-Canadian)
Sugar Ray Leonard (USA)
Vitali Klitschko (Ukraine)
Wladimir Klitschko (Ukraine)
Anthony Joshua (UK)
Marvelous Marvin Hagler (USA)
Bernard Humphrey Hopkins (USA)
Ricky Hatton (UK)
Naseem Hamed (UK)
Amir Khan (UK)
Anthony Mundine (Australian)
Felix Trinidad (Puerto Rico)
Tyson Fury (Irish/British)
Floyd Mayweather Jr. (USA)