Preachers of "the gospel" are no longer solely interested in "winning souls for Christ", they have devised intelligent ways of becoming wealthy while reaching out to "lost souls". With several churches around the world and the flourishing Christian culture, they have become super-rich over the years with some of them even becoming multi-millionaires.
Currently, a good number of these "millionaire men of God" are celebrated across the globe for the wealth they command. From building multi-million empires around the world to driving fancy cars, flying private jets, and owning big mansions, some pastors have been able to garner unprecedented fortune through their service while also involving in business.
Net Worth of The Wealthiest Pastors
15. Bishop Eddie Long (United States)
Net Worth: $5 Million
The New Birth Missionary Baptist Church has Bishop Eddie Long as its senior pastor. The worship center is a mega church located in DeKalb County, Georgia. Born in May 1953, Eddie Long started ministering in 1987 with just 300 members in the church. Fast forward to 2020, the church can boast of 25,000 members with worldwide recognition.
Bishop Eddie Long is not just on the list of the richest pastors for the income that flows in from the church, he has diversified into writing with the authorship of several books to his credit. His publications include the likes of The Elect Lady, It's Your Time: Reclaim Your Territory for the Kingdom, I Need You, I Don't Want Delilah, and What a Woman Needs. The list continues with What a Woman Needs, Gladiator: The Strength of a Man, Called to Conquer, and 60 Seconds to Greatness: Seize the Moment and Plan for Success. The preacher's wealth is estimated at $5 million.
14. Bishop Noel Jones (United States)
Net Worth: $5 Million
Another preacher with a net worth of $5 million is Bishop Noel Jones. He is a Ph.D. holder from the International Circle of Faith. When he joined the Bethel Temple of Longview Texas church as a pastor, the worship center could only boast of 100 members.
However, in less than a decade, the membership was boosted to 17,000 through the effort of the man of God. The church is still undergoing expansion and its choir is also a powerful force; they released a popular album that hit #1 on the Billboard 200 gospel chart.
13. Paula White (United States)
Net Worth: $5 Million
Paula White shares the tie of $5 million in net worth with both Bishop Eddie Long and Bishop Noel Jones. She is a known Christian evangelist, a teacher, an author, and a TV personality. She collaborated with her ex-husband to launch the Without Walls International Church during the mid-80s.
The church went through rough times in its early years, having to heavily lean on the magnanimity of both its congregation and the government. However, time was kind to the church as its membership steadily grew to surpass 20,000 members, boosting their weekly collections in offerings, donations, and other fundraising avenues in the church. Funds from the congregation notwithstanding, the female preacher is a writer with 10 books to her credit. Besides, she hosts the Paula White Today show, another money-spinner.
12. Rev John Hagee (United States)
Net Worth: $5 Million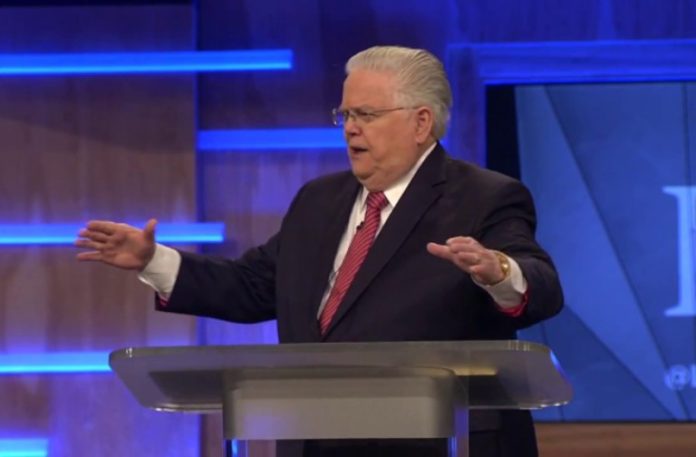 Reverend John Hagee was one of the leaders in the Trinity Church during the early 70s before he founded his worship center called the Cornerstone Church. He is among the most successful preachers with his church reaching millions of people worldwide.
In addition to leading his church with above 20,000 members, Hagee is also the chief executive officer of John Hagee Ministries, a Christian multi-media empire. That is not all, he is equally the National Chairman of Christians United for Israel and the CEO of Christian Evangelism Television. The pastor's net worth is also estimated at $5 million.
11. T.B Joshua (Nigeria)

Net Worth: $10 Million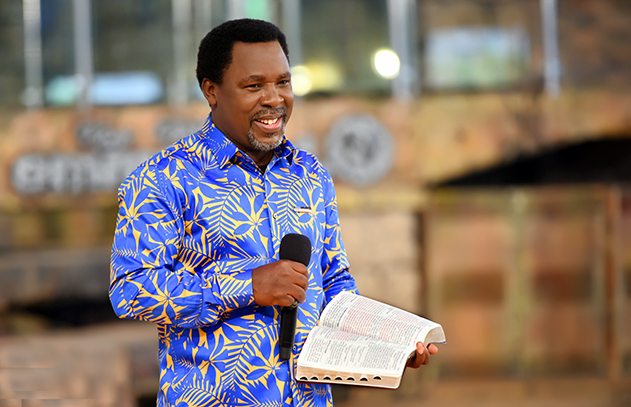 One of the richest pastors in Nigeria, T.B Joshua is Nigeria's most powerful preacher. The senior pastor of the Synagogue Church of All nations which he found in 1987 is also considered to be one of the most controversial pastors in the world. A televangelist and Christian minister, Joshua has been involved in several humanitarian activities related to health, education, and rehabilitation.
T.B Joshua also makes his fortunes through his Christian television network, Emmanuel TV. His asset is estimated to be $10 million.
10. T.D Jakes (United States)
Net Worth: $18 Million
He is one of the richest pastors in the United States; T.D Jakes is the Apostle/Bishop of The Potter's House, one of the largest denominational churches in the USA with over 30,000 members. An evangelist, TD Jakes features at The Potter's Touch, and his annual revival MegaFest hosts around 100,000 people.
He also has several gospel music recordings and runs an annual women's conference called Woman Thou Art Loosed. The preacher is equally a movie producer and a writer. T.D Jakes's asset is estimated to be $18 million.
9. Jesse Duplantis (United States)
Net Worth: $20 Million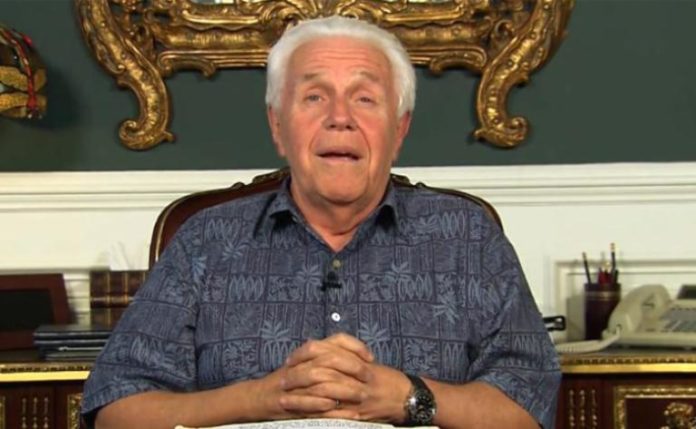 Jesse Duplantis is a preacher in the United States whose estimated net worth is pegged at $20 million. He is the minister of the American Evangelical Charismatic Christian church and was born in July 1949 in New Orleans, Louisiana.
He has been working as a preacher since 1976 when he launched the Jesse Duplantis Ministries. He is one of the serving board members of Oral Roberts University which is another feather in his cap. According to reports, he requested that his congregation contribute funds for the purchase of a private jet worth $54 million.
Other ventures that helped put him on the list of the richest pastors include his authorship of several books including Heaven: Close Encounters of the God Kind, Ministry of Cheerfulness, Jambalaya for the Soul, Breaking the Power of Natural Law: Finding Freedom in the Presence of God, He's Too Much!, and God Is Not Enough. The man is quite a prolific author with other publications like One More Night with the Frogs, Wanting a God You Can Talk to, The Battle of Life, What in Hell Do You Want, Why Isn't My Giving Working?: The Four Types of Giving, and The Everyday Visionary.
8. Rick Warren (United States)
Net Worth: $25 Million
Worth around $25 million, Rick Warren founded one of the largest churches in the US averaging 20,000 people in weekly attendance. His church is known as the Saddleback Church in Lake Forest, California.
His large congregation has led to the preacher accumulating a lot of wealth through offering, donations, and other collections in the church. He is equally an author who shows enthusiasm about religion, promotion of education, and uplifting the poor.
7. Creflo Dollar (United States)
Net Worth: $27 Million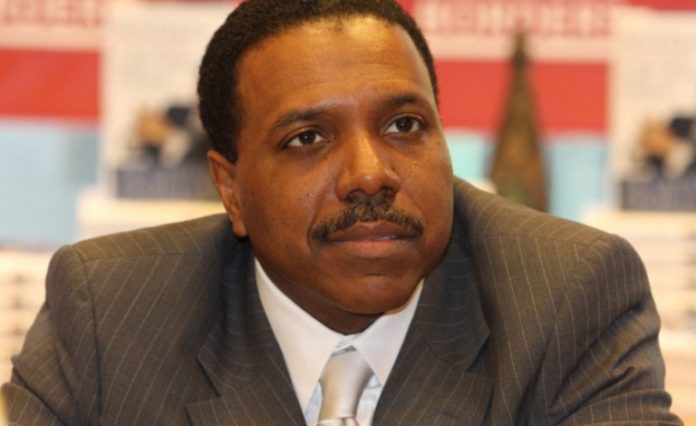 With his base in Fulton County, Georgia, Creflo Dollar is a pastor, an American Word of Faith teacher, as well as founder of World Changers Church International, a non-denominational group. His net worth of $27 million gives him a place among the richest pastors. In addition to the big bucks that rolls in from his congregation, the preacher is the publisher of CHANGE magazine, a quarterly international magazine that has gained above 100,000 in subscription level.
The pastor also reaps from his books which include Claim Your Victory Today, Understanding God's Purpose for the Anointing, and 8 Steps to Create the Life You Want. He is not averse to flaunting his wealth and is a proud owner of a private jet, a million-dollar house, a couple of Rolls-Royce, and several other assets.
6. Joel Osteen (United States)
Net Worth: $40 Million
Joel Osteen is a popular American televangelist, preacher, and author whose net worth is estimated at $40 million; this makes him the sixth richest pastor on this list. Joel Scott Osteen gained popularity in televangelism as the pastor of Lakewood Church located in Houston, Texas.
The celeb-preacher did not build his church, it is an inheritance from his dad, the late John Osteen. Joel became the leader of Lakewood Church in 1999 with very little religious training. Today, he has managed to steer the church to unprecedented growth globally.
5. Chris Oyakhilome (Nigeria)
Net Worth: $50 Million
Joining the league of the richest pastors is Chris Oyakhilome with a net worth of $50 million. He is a Nigerian televangelist popularly known as Pastor Chris. Like other preachers, Oyakhilome has branded himself a faith healer and in the process, he has earned a large number of worshipers for his church called Believers' LoveWorld Incorporated or Christ Embassy.
Though based in Nigerian, Christ Embassy has branched out to several countries, placing it among the richest churches in Africa. Apart from income that comes from running the church, he earns from his Christian TV channels including LoveWorld TV, LoveWorld Plus, and LoveWorld SAT.
4. Benny Hinn (United States)
Net Worth: $60 Million
He is an Israeli-American pastor born on December 3, 1952. Benny Hinn's net worth is estimated at $60 million; he became very popular through his regular miracle healing crusades which are usually held in large stadiums of very big cities.
The Orlando Christian Center launched in 1983 has his name listed as the founder. Apart from his faith healing services, the preacher is equally a television host and a writer. According to him, he is a conduit pipe for God's miracles.
3. Pat Robertson (United States)
Net Worth: $100 Million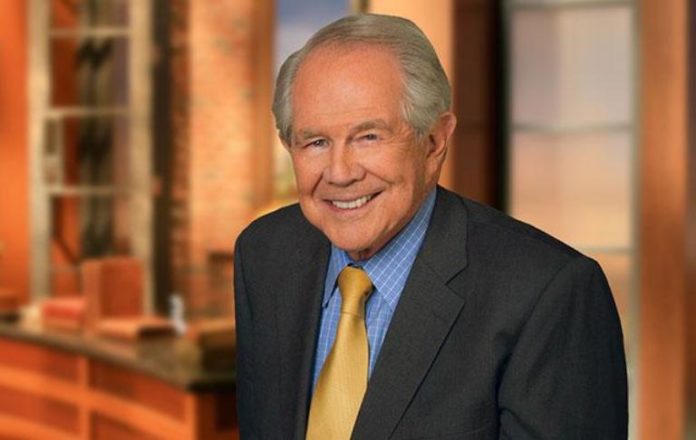 With his net worth of $100 million, Pat Robertson will always be named among the richest pastors of the world. He may be dedicated to his calling as a pastor but that's not all he is known for. Born in Lexington, Virginia, Pat also goes by the name Marion Gordon Robertson. He proceeded to law school after serving in the US Marine Corps and later joined the New York Theological Seminary after he failed his bar exam.
Thereafter, the man of God launched the Christian Broadcasting Network in Virginia; this network flourished over the years and is now broadcasting in 180 countries. The preacher even has political ambitions as the late 80s saw him make a bid to become president of his country. Pat is the CEO and founder of the Christian Coalition, a Christian rights organization charged with the responsibility of raising public support and funds for conservative political candidates.
2. David Oyedepo (Nigeria)
Net Worth: $150 Million
The richest pastor in Africa and the second richest in the world, Bishop David Oyedepo is the founder of the Living Faith World Outreach Ministry which was launched in 1981. Though his congregation was negligible at inception, it has flourished over the years, earning a place at the very top of the ladder as one of the largest congregations. Quite recently, the general overseer of the Winners Chapel launched his gigantic worship center dubbed Africa's largest church auditorium with over 50,000 sitting capacity.
The edifice located in Ogun State, Nigeria, is a money-spinner as it hosts three services each Sunday. The man is a shrewd businessman who has since diversified into other endeavors. He is the owner of Canaan Land University and his Dominion Publishing House is responsible for publishing all his books. He earns from these books as much as his elite high school called Faith Academy has contributed to his net worth. Also, this man of God controls worship centers in over 45 countries including the UK, Dubai, and the US.
David owns four private jets, properties in the US and the UK, and a fleet of expensive automobiles. His asset is valued at $150 million as of 2020.
Read Also: Facts About Binod Chaudhary The Nepalese Billionaire And His Net Worth
1. Kenneth Copeland (United States)
Net Worth: $300 Million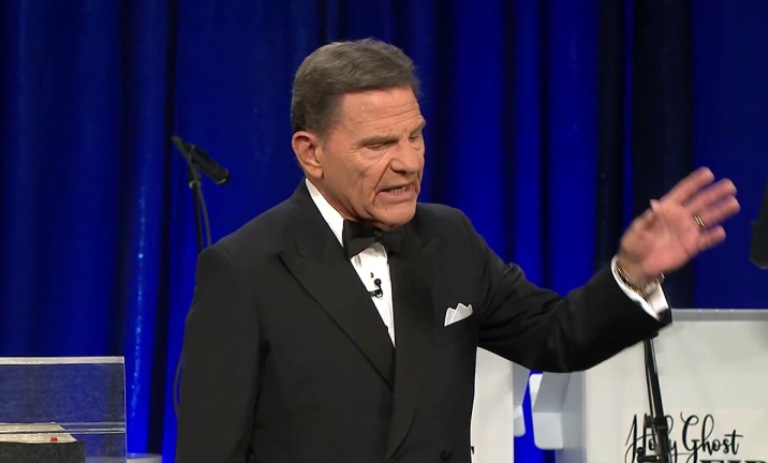 Born in Lubbock, Texas in December 1936, Copeland now sits comfortably at the number one spot as the richest pastor in the world. He is the founder of the Kenneth Copeland Ministries in Tarrant County, Texas.
In addition to the revenue that comes from his congregation, this American preacher is a musician and an author. He carries out his ministrations through books, TV, CDs, and DVDs. The pastor has faced controversy regarding his wealth and relying on revenue from the church to fund his lavish lifestyle. He owns three private jets majorly used for personal vacations and resorts.