Some of the most expensive cars include a wide range of products from different manufacturers. Some of the factors influencing the value of these cars are their low production volumes, desirability, insanely high demand, exotic looks, and what have you. The cars listed here are among the most nimble and innovative machines you can find on the road with prices that range from $2.3 million to $19. They are clearly made for the rich and powerful.
These Are The Most Expensive Cars In The World
20. Aston Martin Vulcan ($2.3 Million)
The Vulcan despite being so expensive defies all known road laws. The lawbreaker looks more like a modern rocket than a tribute to the analog days.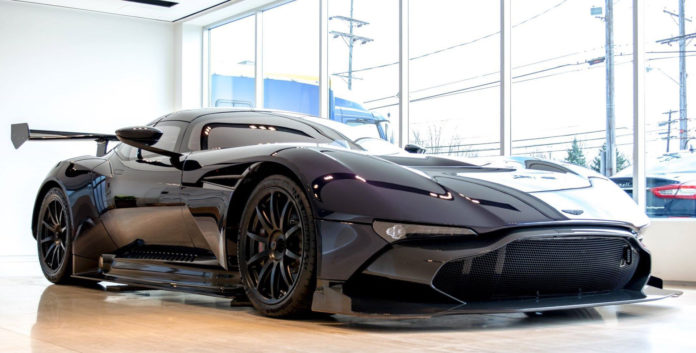 Powered by a naturally aspirated 7.0-liter V12, the Vulcan produces a massive 800hp which is transmitted to the rear wheels through a six-speed sequential gearbox.
There are only 24 units of the Aston Martin Vulcan in the world!
19. Ferrari F60 America ($2.5 Million)
Another car that made it on our list of world's most expensive cars is Ferrari F60 America, a derivative of the F12 which was built to celebrate 60 years of Ferrari in North America. Alongside its sleek design is an inbuilt power that comes from a naturally aspirated 6.3-liter V12 engine that makes creating a 730 horsepower (544 kilowatts) seem like easy work.
With this power, the F60 makes 62 miles per hour (100 kilometers per hour) in 3.1 seconds. However, only ten of its kind was produced and has all been sold out.
18. Mercedes-AMG One ($2.5 Million)
Mercedes-AMG One is a hybrid hypercar that anyone would love to own. The fine car is a two-seater built with the latest technology. Top on the list of its features is a 1.6-liter electrically turbocharged V6 engine which gives a power boost to its front and rear wheels.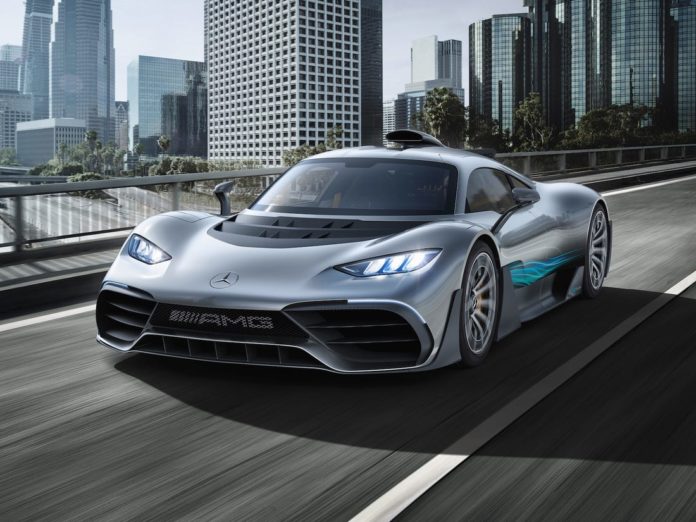 It has a power output of 1000hp, revving up to 11,000 RPM and can accelerate to 60 mph within a 2.7 seconds timing; isn't that amazing?
17. Pagani Huayra BC ($2.6 Million)
This amazing roadster is named after the Quechua god of wind. A swift automobile, Huayra BC is an updated version of the Huayra. It does not just use a seven-speed sequential transmission system to speed away on the tracks but is also powered by an improved 6.0-liter AMG V12 engine which was specially developed by Mercedes-AMG for the Huayra BC.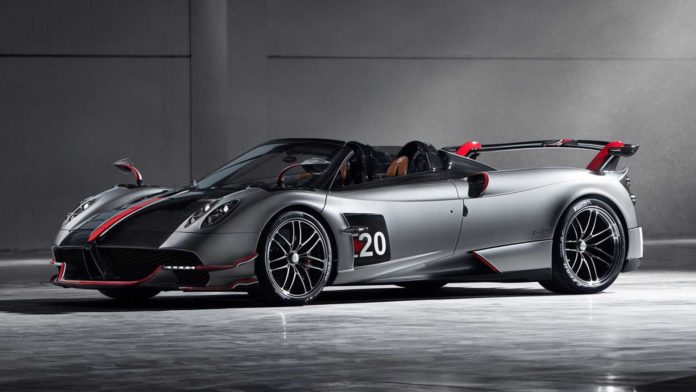 It does not end there, Huayra BC has an 800 horsepower (596 KW), and a higher power to weight ratio due to a new material called carbon Triax, which is lighter and stronger than the normal carbon fiber. With these awesome modifications, this wind god on wheels accelerates from rest to 60 mph within an estimated time of 2.3-seconds. It wouldn't be a bad idea to add it to your car collection.
16. Aston Martin Valkyrie ($2.6 Million)
Aston Martin's first hypercar, Valkyrie also makes the list as an expensive automobile. With a striking aerodynamic exterior and advanced mid-mounted powertrain,  the masterpiece which is a combined creation of Aston Martin with Red Bull Racing currently goes for a whopping sum of $ 2.6 million.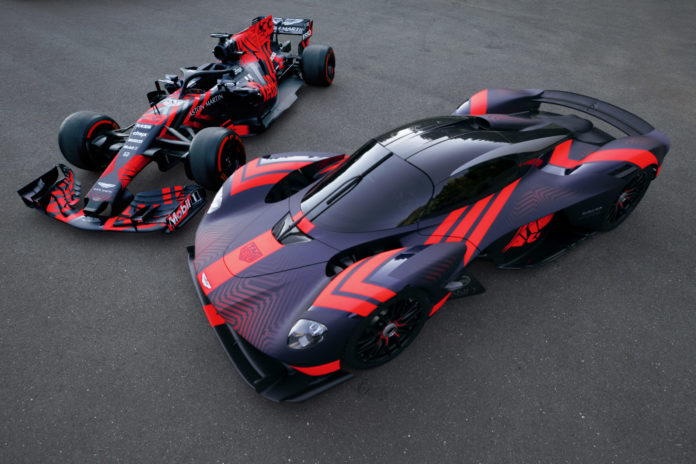 Apart from its aerodynamic exterior, the roadster also comes with a 6.5-liter V12 engine which generates a monstrous 1,000 horsepower that ensures the vehicle makes 62 mph in as little as three seconds. Sadly, only 150 units of this car were produced.
15. Ferrari LaFerrari FXX K ($2.7 Million)
Based on Ferrari's first hybrid sports car, the LaFerrari FXX K is an automobile whose rocket-like speed makes it impossible for the law to accept it on the streets. It was designed not only to give its driver an amazing experience but an uncompromising one at that.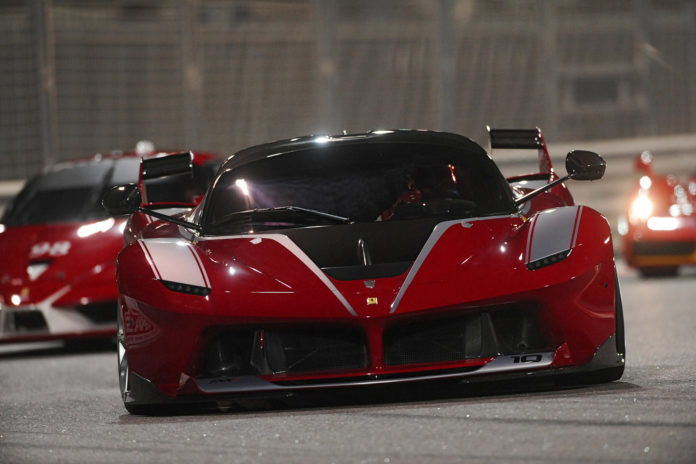 Despite being unveiled at the Yas Marina Circuit in late 2014, the LaFerrari FXX K has remained with its manufactures since then, until it is certified to run on the road. Having said that, this powerful land skimmer still made it on our list of the most expensive cars as it goes for a massive $2.7 million.
It comes with a hybrid engine that has a total power output of 1,036 hp on the wheels alone, with a V12 internal combustion engine which contributes a monstrous 850 hp to the FXX K while the electric motor gives a 190 hp.
There are only 40 units of the FXX K and they are kept and maintained by the automaker. They are only made available on track to the owners on racing days.
14. Koenigsegg Jesko ($2.8 Million)
The Koenigsegg Jesko is another expensive automobile you would love to add to your collection. The Jesko has a quick-shifting transmission and is designed to give easy and precise handling as its rear spoiler generates a powerful ton of downforce, keeping the rear axle planted on the ground and preventing lift forces while soaring.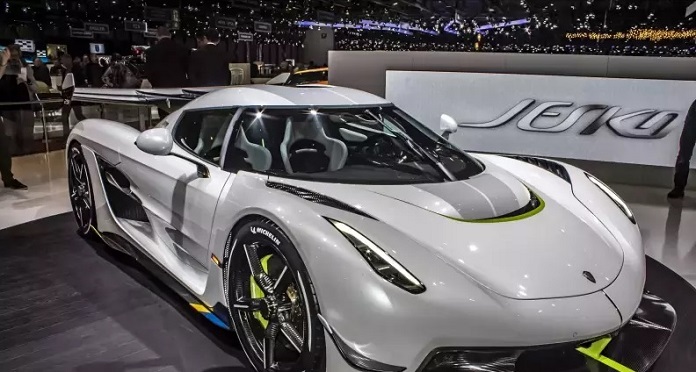 The Jesko also features the world's lightest crankshaft in its design! With a 5.0-liter twin-turbocharged V8 engine powering up to 1,600 hp on Biofuel at 5100 RPM, you can be sure of an amazing driving experience. Unfortunately, you may not be able to add this to your collection if you haven't already done so; only 125 units will be produced and they have already been sold out!
13. Bugatti Chiron ($2.9 Million)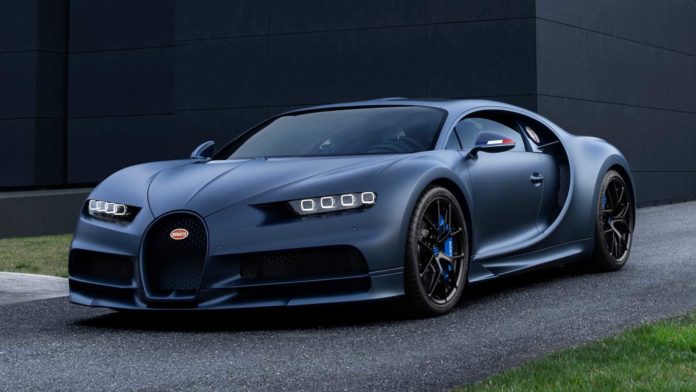 The Bugatti Chiron is the successor of the Bugatti Veyron and the donor vehicle for La Voiture Noire is one of the most expensive cars in the market. Chiron is a powerful speedster that pushes the known boundaries of automobiles.
It comes with it a heavily modified quad-turbocharged 8.0-liter W16 engine which produces a herculean 1,500 hp at 6,700 RPM, accelerating to 100 km/h (62 mph) from rest in just 2.4 seconds.
12. Ferrari Pininfarina Sergio ($3 Million)
The Pininfarina Sergio is basically a Ferrari 458 Spider with an improved aerodynamic body and classic interior. The roadster was presented at the 2013 Geneva Motor Show as a tribute to Sergio Pininfarina, a former chairman of the company and automotive designer.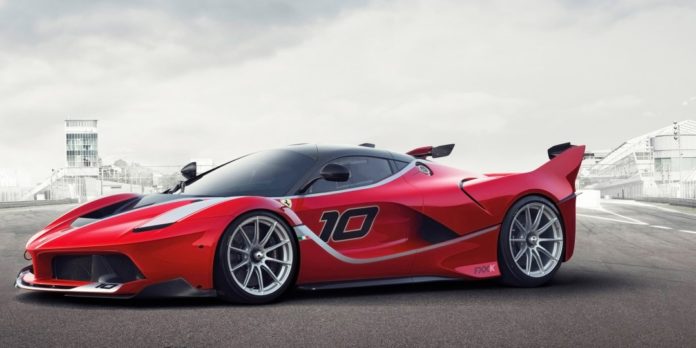 Although Sergio still uses the same 4.5-liter V8 engine as the 458, it is faster and has better handling because of the lightweight carbon bodywork employed to make this baby sleek. Due to the reduced weight and the unique aerodynamic design, the Sergio sends a whopping 562hp to the rear wheels, accelerating to 62 mph (100 km/h) from rest in just 3.4 seconds!
What makes it more intriguing? Only six units were ever built and each unit was sold to handpicked customers.
11. Bugatti Veyron Vivere ($3.4 Million)
The Veyron Vivere is a limited edition of the Bugatti Veyron which was tuned and tweaked by the German car customization company, Masonry. There are only two samples of these tweaked Veyrons existing in the world.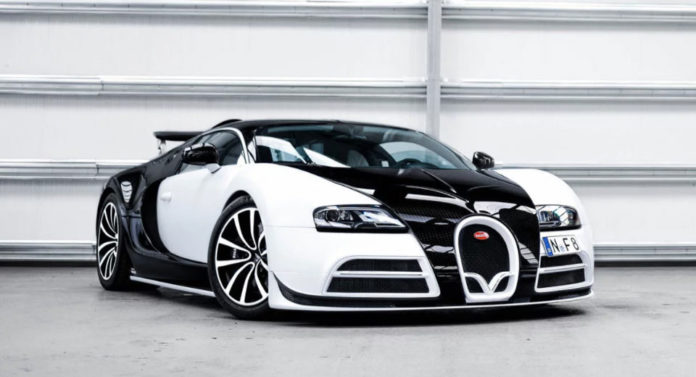 With a carbon-fiber exterior and a 1,200-horsepower Veyron engine underneath, the Veyron Vivere tops out at a speedy 254 miles per hour.
10. W Motors Lykan Hypersport ($3.4 Million)
The first Lebanese supercar to join the league of most expensive cars, the Lykan Hypersport is manufactured by W Motors, a company based in UAE. The Lykan HyperSport is powered by a 3.7-liter twin-turbocharged flat-six engine which produces a power output of 581.6 kW (780 hp) at 7,100 RPM.
This amazing roadster has an acceleration that speeds up to 100 km/h (0-62 mph) in just 2.8 seconds. The Abu Dhabi police force has since drafted the Hypersport into patrol duty and the special automobile is popular for starring in the blockbuster movie, Furious 7.
9. McLaren P1 LM ($3.6 Million)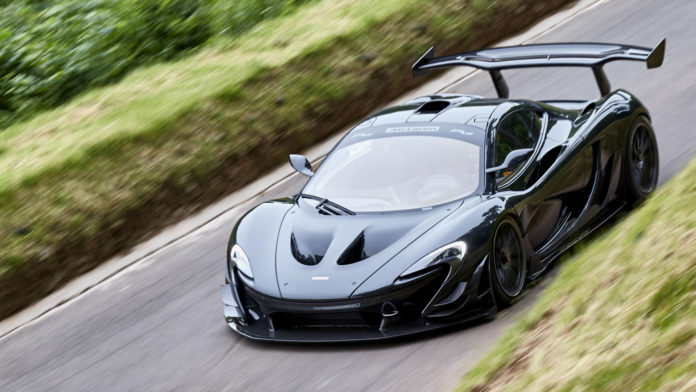 The McLaren P1 LM is a hybrid auto on another level; with its smooth exterior and exquisite interior, it is a sight to behold. Below this beauty lies an engine which aided by an electric motor, yields a total power output of 986hp.
The roadster has a top speed of 345 km/h (214 mph) and the automakers made only 375 units. Unsurprisingly, they sold out one month after debut.
8. Lamborghini Sian ($3.6 Million)
Another Lamborghini model on our list, the Lamborghini Sian was unveiled at the 2019 Frankfurt Motor Show. This is the company's first production of a hybrid model which is a follow up on the Lamborghini Aventador series.
It is an electric motor with a 48-volt unit fitted between the engine and the transmission powered by a supercapacitor instead of the commonly used lithium-ion battery pack. Supercapacitors were chosen due to their ability to store three times the power of a conventional lithium-ion battery of the same capacity.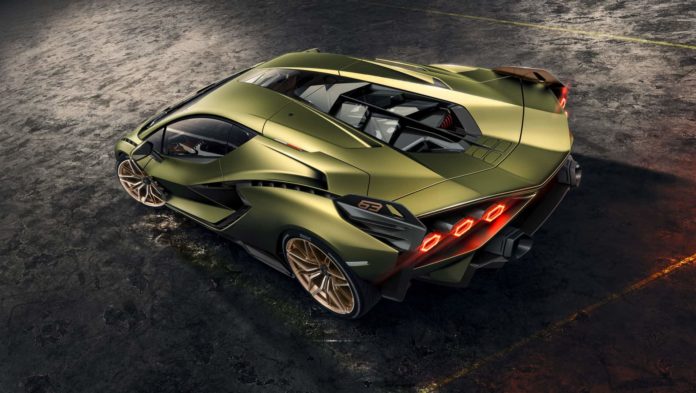 The name Sián which means "flash of lightning" perfectly fits this hybrid design. The model provides an intense power burst for a short amount of time contributing a trivial 34 hp to the Sian's powerful 807hp output. The remaining 774 hp delivered to the four wheels is obtained from the naturally-aspirated V12 engine. With this power, the Sian hits a speed of 60 mph from rest in 2.8 seconds.
Production of the Lamborghini Sián FKP 37 is limited to 63 units and each is unique.
7. Lamborghini Veneno ($4.5 Million)
Lamborghini Veneno is an expensive automobile anyone would be grateful to own. The lightweight design of its carbon fiber frame, its optimum aerodynamics, and cornering stability give the rider the feel of sailing the clouds on wheels. The modified Aventador roadster is given a deadly name and its speed definitely fits the name. With a 6.5-liter V12 engine, the Veneno's shaft spins up to 8,400 RPM to deliver 740hp, getting the automobile to a quick 60 mph from rest in 2.9 seconds; isn't that amazing?
Lamborghini built just five samples of the Veneno model but only three were customized specially for customers. The Veneno was built to celebrate Lamborghini's 50th anniversary.
6. Koenigsegg CCXR Trevita ($4.8 Million)
Koenigsegg CCXR Trevita would remain one of the most expensive cars. Actually, it is the most expensive street-legal car in the world and an environmentally friendly version of the CCX with an optimized weaved in diamond bodywork to enhance aerodynamics.
Underneath its lustrous finish, the sleek automobile has a 4.8-liter dual-supercharged V8 engine with a power rating of 749 kW (1,004 hp) at 7000 RPM.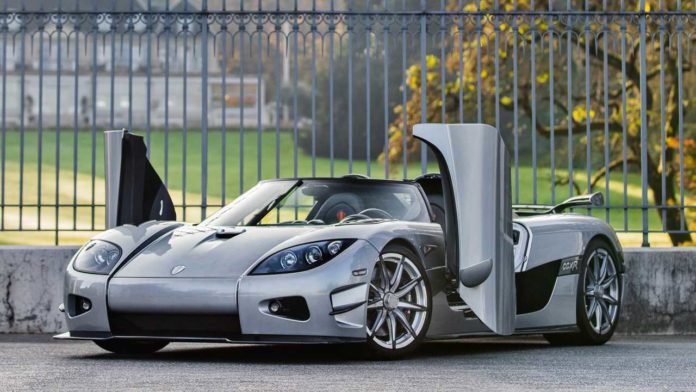 Three units were originally planned to be manufactured but due to the complexity in making the special diamond weaved carbon-fiber, only two units were eventually completed.
5. Bugatti Divo ($5.8 Million)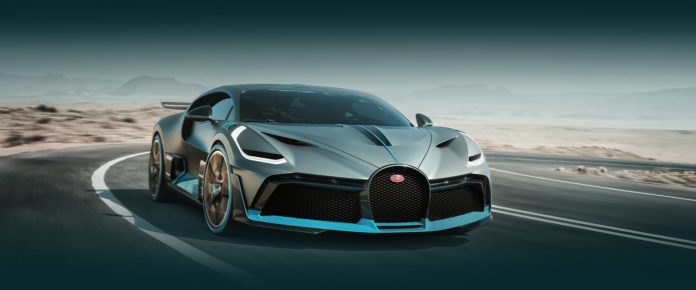 Bugatti Divo is a sleek auto named after the French racing driver Albert Divo, who won the Targa Florio race twice for Bugatti in the 1920s. Inspired by Bugatti Type 57SC Atlantic and Bugatti Vision Gran Turismo, the Divo is a luxury speedster you would love to add to your collection.
Its features include a quad-turbocharged 8.0 L, W16 engine. The beautiful monster develops a sweet 1,479 hp, rotating the shaft at 6,700 RPM. Divo accelerates from rest to 62mph within 2.4 seconds. This roadster's production was limited to only 40 units and has been sold out to invited customers.
4. Mercedes-Benz Maybach Exelero ($8 Million)
Built in 2004, the Mercedes-Benz Maybach Exelero was made to test the tire range of Fulda's new Carat Exelero tires. The special automobile was designed to test the limits of the tires by reaching speeds exceeding 350 km/h (217 mph).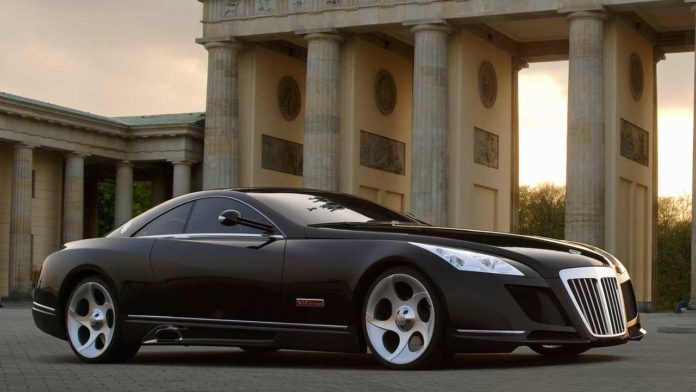 This speedster is powered by a twin-turbo V12 engine which produces a powerful 690 hp (515 kW) at 5000 RPM. With this power, the machine hits 100km/h from rest in 4.4 seconds.
3. Bugatti Centodieci ($8.9 Million)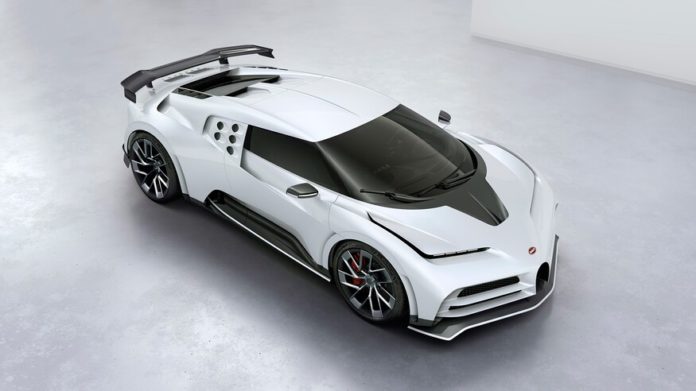 Bugatti Centodieci is currently the third most expensive car on earth, the limited-edition of the Chiron-based Centodieci is a tribute to the EB110 built by Romano Artioli in Italy in the '90s. It delivers a stunning 1,600hp from its quad-turbocharged W16 engine.
There are only ten units of the limited Centodieci, each placed at a price of $8.9 million. All units have already been purchased.
2. Rolls-Royce Sweptail ($13 Million)
Rolls-Royce delivers some of the most highly prized luxury vehicles in the automobile industry. Developed over four years, Rolls-Royce Sweptail is a hand-built vehicle whose design was made by the customer who requested it. Inspired by the 1920s and 1930s models of the brand and borrowing styling clues from aircraft and super-yachts, the Rolls-Royce Sweptail is a work of art to behold with nearly every component of the design being unique.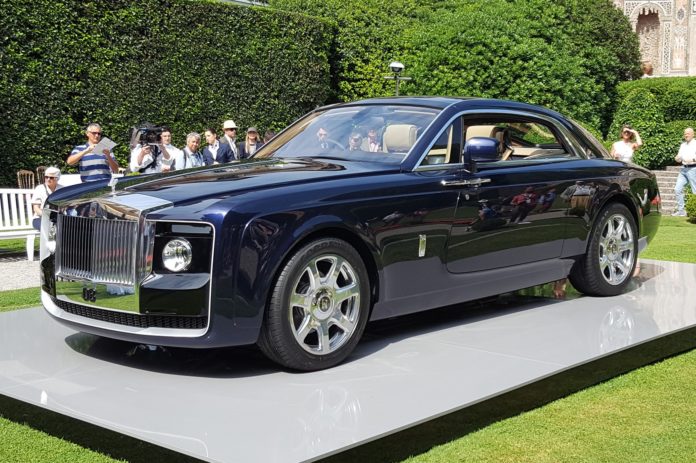 The Rolls-Royce Sweptail has a 6.75 liter, V12 Engine with a 338 kW (453 bhp) power output. During negotiations for the production of the unit, the cost of the car was not disclosed and after production, it turned out to be priced at $13 million, making it the most expensive car as of 2017. There is only a single unit of the vehicle in the world.
1. Bugatti La Voiture Noire. ($19 Million)
Topping our list as the most expensive car is Bugatti La Voiture Noire. The supercar unveiled at the 2019 Geneva Auto Show was built based on the Chiron model and the Type 57 SC Atlantic. The literal translation of the name of this very expensive car is super cool, it means "The Black Car".
The carbon fiber bodywork of this machine which has both an elongated nose and elongated rear were all hand-built based on a design by the Bugatti designer, Etienne Salomé.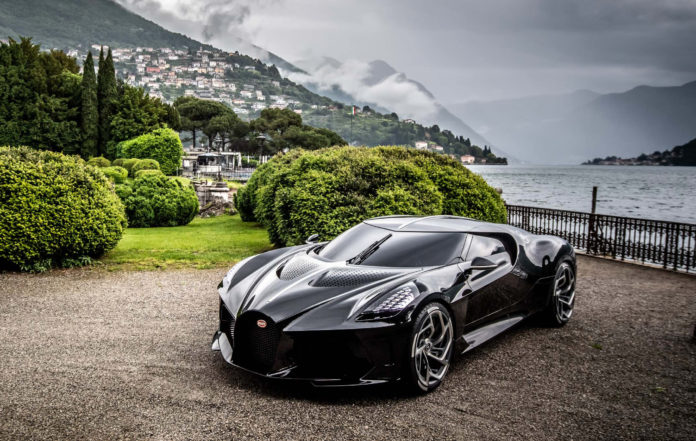 Bugatti La Voiture Noir has a mid-engine layout unlike the original Chiron model and is powered by an 8.0-liter quad-turbocharged W16 engine. It accelerates from 0–100 km/h (0–62 mph) in 2.4 seconds, channeling a monstrous 1,500 horsepower to the four wheels just like the Chiron but with a heavily revised 7-speed dual-clutch gearbox and all-wheel-drive system.
There is only one unit of the Bugatti La Voiture Noire and it was sold for $19 million to an unknown buyer.