One does not need to be an economist to know that Asia is set to dominate the world economy for a very long time. From one of the poorest regions in the world as of 1960, the continent has grown into a global powerhouse in just over two decades. Countries such as China, Japan, and India now dominate global trade and manufacturing; accounting for over 40% of the latter and about 33% of the former. Their companies now populate the Fortune 500 ranks, and China and India in particular now have some of the highest concentration of billionaires in the world.
It must however be pointed out that the rapid industrialization and economic growth that we have witnessed in Asia is not evenly spread out. The continent boasts of great disparity between the richest and poorest nations and so while some are thriving and improving the living conditions of its people, others are still languishing economically with poverty and other challenges besetting their populace.
These are The 10 Poorest Asian Countries with the Lowest GDP
10. Georgia (GDP: $17.74 billion)
• Currency – Georgian lari
• Classification – upper-middle income
• GDP Per Capita – $4,769
• Gross National Income – $17.63 billion
• GNI Per Capita – $4,740
Occupying the tenth spot on the list of the ten poorest Asian countries by GDP is Georgia. Such a position would normally imply that the country's economy is in the doldrums but this is not so. In fact, it is thriving and the World Bank has hailed Georgia as a star performer. Such a feat is incredible given what the country went through. Following the fall of the Soviet Union in the late 1990s, Georgia's GDP fell sharply and by 2003, it was nearly a failed state. They were however able to come back from the brink as the government instituted a series of democratic and economic reforms and pursued it aggressively. They privatized several state-owned enterprises in the telecoms, real estate, banking, and port sectors; making for greater efficiency. They also increased public spending on infrastructure and attracted international investors by offering attractive legal and tax benefits. The Georgia government did not stop at this. They ensured greater cooperation with other countries, signing free trade agreements with the E.U. and China. All these resulted in robust earnings for the country from sectors such as trade, agriculture, industry, construction, transport, and communication.
Key Exports
Vehicles
Fertilizers
Ferro-alloys
Scrap metal
Gold
Copper ores
Key Imports
Fuels
Vehicles
Grain and other foods
Pharmaceuticals
Machinery and parts
Major Tourist Attractions in Georgia
Georgia is an ideal destination for history buffs as the country boasts of several ancient landmarks including:
Tusheti National Park
Lake Ritsa
Ushguli Villages
Sighnaghi Town
9. Palestine (GDP: $15 billion)
• Currency – Israeli Shekel, Jordanian dinar, Egyptian pound, and Palestinian pound
• Classification – lower-middle-income
• GDP Per Capita – $3,200
• Gross National Income – $27.43 billion
• GNI Per Capita – $6,000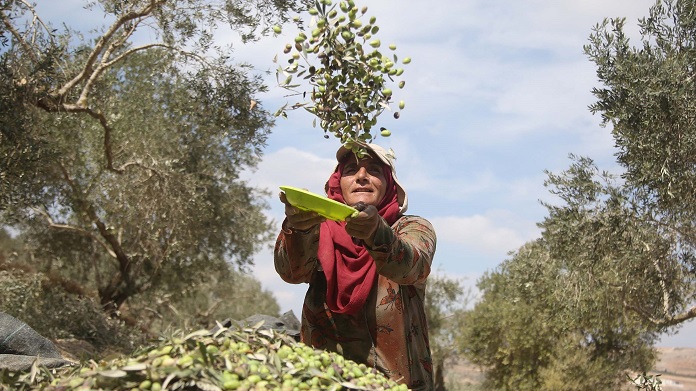 Given the decades-long conflict with neighbor, Israel, and the consequential restrictions and blockades, it does not come as a surprise to know that Palestine is one of the poorest Asian countries by GDP. In fact, the fragile state is doing reasonably well given its peculiar circumstances. Palestine draws substantial parts of its GDP from sectors such as agriculture, industry, and services, and all of these sectors have to contend with Israeli restrictions. For instance, in agriculture, the country cultivates a variety of crops from which it generates substantial revenue. Its full potentials are however hampered by blockades to the exportation of produce and importation of necessary farm inputs. There is also the added issue of struggle over land with the Israelis annexing portions in the West Bank for settler and military purposes. The story is not much different when it comes to industry and services. For instance, in communication, there is a limit on the type of ICT that the country can utilize and as such, parts of Gaza and the West Bank still rely on 2G and 3G telecoms network while much of the world is migrating to the 5G network. There is some hope for Palestine though. While they continue to pursue political and diplomatic solutions to its conflict with Israel, it has been asserted that they can override some of the physical restrictions on their territory by developing a digital economy that can bridge the geographical divide and create jobs for the teeming youths. Luckily, the population of the country is young and tech-savvy meaning that this is feasible.
Key Exports
Olives
Fruits and vegetables
Flowers
Textiles
Limestone
Key Imports
Food
Consumer goods
Construction materials
Major Tourist Attractions in Palestine
Just like every other thing in Palestine, tourism is hampered by Israeli restrictions. The country still boasts of some attractive spots including:
Hisham's Palace
Monastery of the Temptation
Zedekiah's Cave
Church of the Holy Sepulchre
Yasser Arafat Museum
8. Mongolia (GDP: $13.85 billion)
• Currency – Mongolian Tögrög
• Classification – lower-middle-income
• GDP Per Capita – $4,295
• Gross National Income – $12.18 billion
• GNI Per Capita – $3,780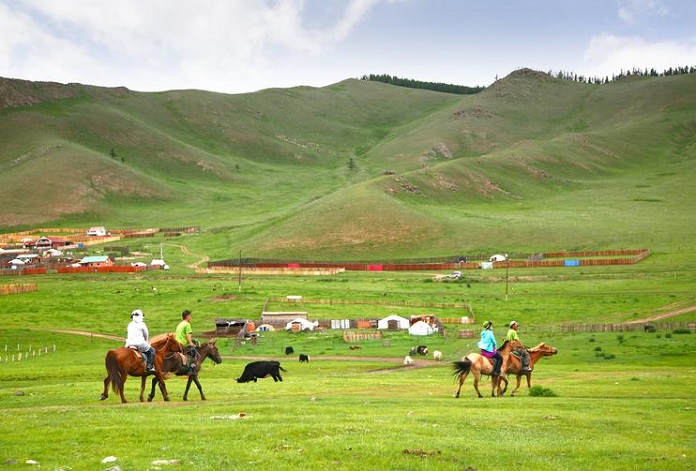 The Mongolian economy is heavily reliant on the billions of dollars it can generate from the export of agricultural, livestock products as well as various mineral resources. It, therefore, means that any negative event on the global or regional stage sends the economy of the country into shockwaves. For instance, back in the 80s and 90s, 80% of Mongolia's trade was with the Soviet Union. It was heavily reliant on it for fuel, medicine, spare parts, and power plants and so when the USSR dissolved in 1991, they went into a deep recession. They later recovered from this and turned their sights to trading with major Asian neighbors as well as the Russians. This helped the country's economy to blossom but it once more took a hard hit as a result of the Asian financial crisis of 1997 and the Russian financial crisis of 1998. It is more than two decades since that time and Mongolia has bounced back. Its population is increasingly educated. There have also been impressive declines in child mortality and maternal mortality rates. The country still however remains susceptible to anything happening to its trade partners. For instance, the covid-19 lockdown of 2020 adversely affected its trade with major partner China, leading to a 10.7% fall. This led to huge revenue losses as well as the first contraction the country's economy witnessed since the global financial crisis of 2009.
Key Exports
Apparel
Coal
Copper
Livestock and animal products
Cashmere and wool
Key Imports
Food products
Chemicals
Building materials
Cars
Soap and detergent
Major Tourist Spots in Mongolia
The country has pockets of street and violent crimes but it is still a favored destination for some with popular spots including:
Gorkhi Terelj National Park
Gandantegchinien Monastery
Chinggis Khaan Statue Complex
Erdene Zuu Monastery
Sukhbaatar Square
7. Armenia (GDP: $13.67 billion)
• Currency – Armenian dram
• Classification – upper-middle income
• GDP Per Capita – $4,623
• Gross National Income – $13.83 billion
• GNI Per Capita – $4,680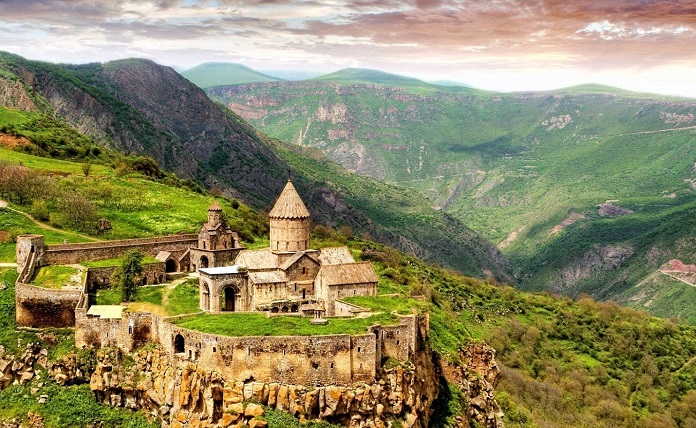 Despite being one of the poorest Asian countries by GDP, the Armenian economy has been able to maintain a healthy trade deficit. This is thanks to revenue from various sectors of the economy; foreign direct investments; aid from wealthier nations of the world; as well as remittances by citizens living abroad. The sectors of the Armenian economy that are particularly thriving are the agriculture, services, mining, and industry sectors. These employ a significant portion of the population and contribute a healthy amount of GDP as well. Another major contributor to Armenia's GDP is foreign direct investments. The country is situated nearer to Europe than other east-Asian nations. This fact, in addition to low electricity costs, means that popular European fashion brands now increasingly favor it as a manufacturing hub. Armenia also receives substantial aides from wealthy nations and regional blocs such as the United States of America and the European Union. It has a long-standing agreement with the United States which dates back to 2006 under which it has received about $300 million thus far. The amount would have even been larger had it not been for concerns over the country's poor governance record. The Armenian economy also benefits from monies sent home by citizens living abroad. A large number of the population, many of them women, live abroad and in 2019, their remittances accounted for 11.4% of the economy back home.
Key Exports
Brandy
Foodstuff
Metals
Cigarettes
Gold and diamond
Unwrought copper
Key Imports
Natural gas
Petroleum
Foodstuffs
Pharmaceuticals
Cars
Major Tourist Attractions in Armenia
Armenia boasts of rich history including several iconic monasteries. They include:
Khor Virab
Garni Temple
Tatev Monastery
Novarenk Monastery
Geghard Monastery
6. Brunei (GDP: $13.47 billion)
• Currency – Brunei dollar
• Classification – high-income economy
• GDP Per Capita – $31,087
• Gross National Income – $13.97 billion
• GNI Per Capita – $32,230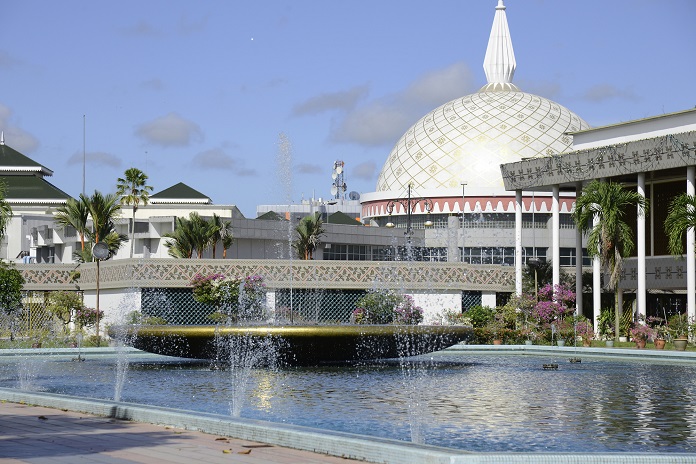 The story of the Brunei economy is not unique at all. It fits the pattern of several other countries that previously depended on a variety of sources for their income but subsequently abandoned them due to the discovery of large deposits of hydrocarbons. Prior to 1920, agriculture, forestry, and fishing were the mainstay of the Brunei economy. All that however changed after oil was discovered in commercial quantities. Today, Brunei is the third-largest oil producer in Asia as well as the fourth largest exporter of liquefied natural gas. All these results in substantial revenue for the country which it has used to provide a better life for its citizens. Brunei may be ranked as the 6th poorest Asian country by GDP but its citizens are actually thriving. The country has low poverty and unemployment rates, both in the single-digit region. The government also provides free medical and education services for its people. Additionally, the citizens of Brunei pay no taxes at all but rather enjoy housing and rice subsidies. While this reality is quite pleasant, the fact remains that Brunei's dependence on oil is not sustainable as any drop in price in the international market would affect it. This has motivated the government in recent times to embark on diversification of the economy. They have made investments in the education, service, and manufacturing sectors. The government is also pumping in money into development projects and spearheading banking and financial reforms.
Key Exports
Key Imports
Manufactured goods
Food including fish
Major Tourist Attractions in Brunei
The ongoing economic diversification efforts in Brunei also extend to tourism. The country is, amongst other things, promoting Islamic tourism thanks to the numerous beautiful mosques it has. Spots worth visiting include
Malay Technology Museum
Jame'Asr Hassanil Bolkiah Mosque
Royal Regalia Museum
Ulu Temburong National Park
5. Kyrgyzstan (GDP: $8.45 billion)
• Currency – Kyrgyzstani som
• Classification – lower-middle-income economy
• GDP Per Capita – $1,309
• Gross National Income – $8.00 billion
• GNI Per Capita – $1,240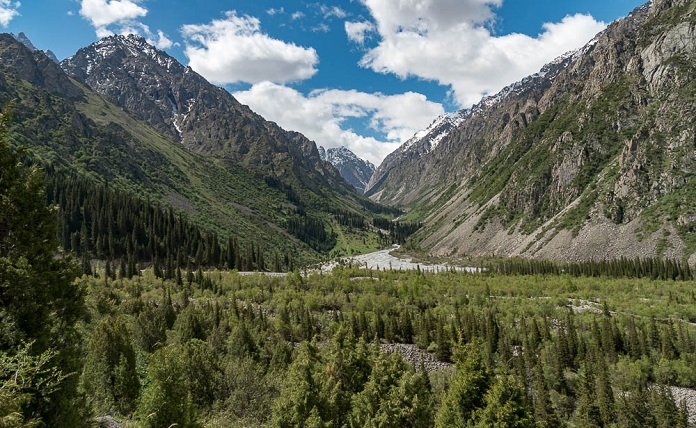 The major money earners for Kyrgyzstan are agriculture, mining, and foreign remittances from citizens living abroad. The country produces a variety of crops, such as cotton, bean, vegetables, wheat, barley, sugar beet, potato, and this accounts for a significant portion of its GDP. Tajikistan is also rich in minerals such as gold, mercury, and uranium. It has several gold mines, most of which it owns in conjunction with large international corporations. With regards to foreign remittances, many Kyrgyzstani people work in places such as Russia and Kazakhstan and then send the proceeds home. All these have contributed to a consistent rise in the country's GDP, but that progress may be jeopardized by the political crisis that the country encountered in October 2020. The crisis led to a breakdown of law and order, and some unscrupulous elements used that as an excuse to loot several government properties. Especially targeted was the country's lucrative mining sector with several gold mines together with their administrative blocks, warehouses, and assets looted. One can only hope that the country will come back from the political turmoil soon as anything otherwise will be disastrous for its economy.
Key Exports
Cotton
Gold
Mercury
Uranium
Natural gas
Electricity
Tobacco
Key Imports
Agricultural products
Fuels and mining
Manufactured goods
Major Tourist Attractions in Kyrgyzstan
The country boasts of several wonderful lakes and mountains. Some of them are:
Ala Archa National Park
Sulayman Mountain
Altyn-Arashan National Reserve
Lake Issyk-Kul
4. Tajikistan (GDP: $8.12 billion)
• Currency – Tajikistani somoni
• Classification – Low-income economy
• GDP Per Capita – $874
• Gross National Income – $9.62 billion
• GNI Per Capita – $1,030
Tajikistan may be ranked as one of the poorest Asian countries by GDP but it has actually made some commendable achievements. Back in 2000, about 84% of the country's population was languishing in poverty. Fast-forward 18 years later, the figure is now down to 27.4% while extreme poverty fell from 18% to 12%. Just like Kyrgyzstan, the major contributors to the Tajikistani GDP are agriculture, mining, and remittances from citizens living abroad. With regards to agriculture, the country grows several crops but its chief revenue earner is cotton which constitutes one of its major exports as well as supports more than half of the rural population. When it comes to mining, Tajikistan is rich in silver and gold deposits. It also processes large quantities of aluminum, much of which end up being exported. One thing that has posed a challenge to the Tajikistani economy in recent times is climate change. Analysts have predicted that it could end up costing the country about 20% of its GDP thanks to issues such as deforestation and desertification.
Key Exports
Cotton
Electricity
Fruits
Vegetable oil
Textiles
Key Imports
Petroleum products
Aluminum oxide
Machinery and equipment
Foodstuffs
Major Tourist Attractions in Tajikistan
Tajikistan is not really renowned for its tourist potentials and this is because of its civil war past which made it unsafe for years. Thankfully, that era is now behind them and an increasing number of adventure lovers are now coming to the country to explore places such as the :
Lenin Peak
Iskanderkul Glacier Park
Ismoil Somoni Peak
Koulikalon Lakes
3. Maldives (GDP: $5.73 billion)
• Currency – Rufiyaa (Rf)
• Classification – upper-middle income
• GDP Per Capita – $10,791
• Gross National Income – $5.13 billion
• GNI Per Capita – $9,650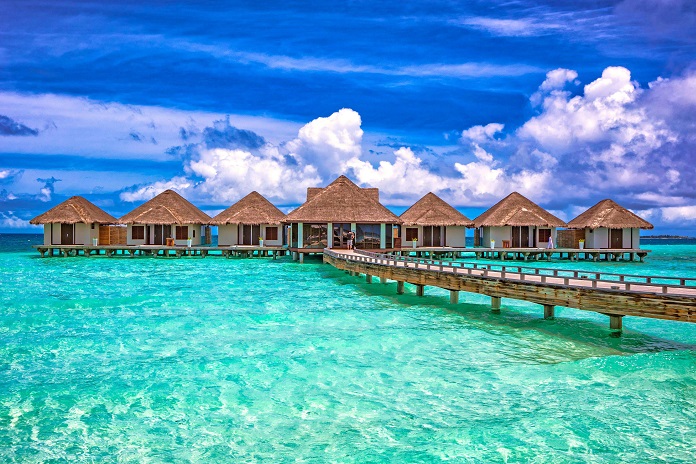 Thanks to its parade of beautiful unpolluted beaches, exotic islands, sparkling blue waters, and breath-taking sunsets; the Maldives is one of the most popular tourist destinations in the world. It, therefore, comes as no surprise to learn that tourism is the major revenue earner and contributor to the country's GDP. Yearly, millions of visitors from countries such as India, China, and Japan throng to the islands in order to get away from the hustle and bustle of life. Of course, these countries are some of the richest in Asia and so, their citizens come loaded with cash which they freely spend on the Maldives economy leading to millions of dollars in receipts. Another major contributor to Maldives GDP is fishing. Fishes abound in the reefs, lagoons, and seas adjoining the islands and as such, much of the local population depend on it to make a living. It is estimated that about one-fourth of the entire labor force in the country is engaged in fishing. Much of what is caught, predominantly Skipjack Tuna, is exported while the remainder is reserved for domestic consumption. Asides from tourism and fishing, other sectors that contribute to Maldives GDP are industry, shipping, and agriculture. The country is however hampered in agriculture thanks to a lack of arable land as well as the low quality of its soil.
Key Exports
Canned fish (mostly skipjack tuna)
Engines
Scrap metal
Key Imports
Food (principally rice)
Textiles
Medicines
Petroleum products
Major Tourist Attractions in the Maldives
The Maldives boasts of several breath-taking islands namely:
Meeru Island
Maafushi
Male Atoll
Ari Atoll
Hulhumale
2. Bhutan (GDP: $2.45 billion)
• Currency – ngultrum (BTN)
• Classification – lower-middle-income
• GDP Per Capita – $3,423
• Gross National Income – $2.24 billion
• GNI Per Capita – $2,970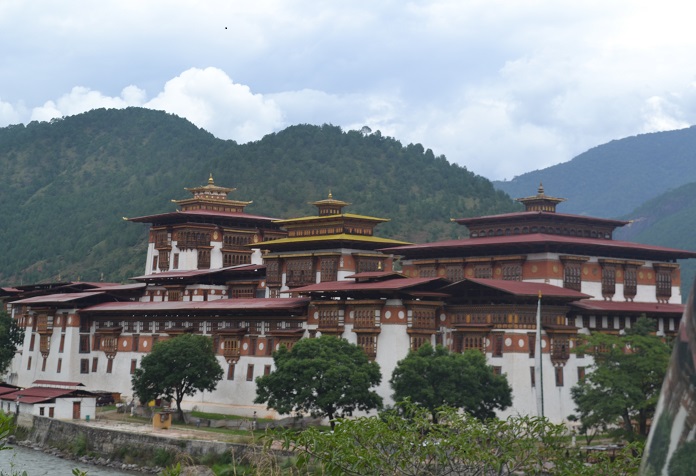 The tiny kingdom of Bhutan has two major neighbors, namely Tibet and India, but it is mostly dependent on the latter for its sustenance. For instance, the major revenue earner for Bhutan is hydroelectricity. The country generates thousands of megawatts of hydroelectric power from the waters of its Himalayan valleys and it exports same to India which then pays it hundreds of millions of dollars in exchange. Another area through which India impacts the Bhutan economy is tourism. Indian visitors account for the large majority of tourists that visit Bhutan and even get to enjoy a waiver which means that they don't need to pay daily tourism tax like other tourism. Beyond electricity and tourism, Bhutanese goods are allowed to transit through India without paying tariffs. The country's currency is also pegged to the value of the Indian currency, the rupee, and same is even accepted as a legal tender there. Such reliance has been beneficial to Bhutan but it also means that anything that negatively impacts the Indian economy will also affect the country. For instance, the rupee lost value against other major international currencies in 2019. This led to an increase in food prices in Bhutan as well as an increased inflation rate thus laboring an already-beleaguered populace.
Key Exports
Electricity
Cement
Steel
Carbide
Dolomite
Gypsum
Key Imports
Fuel and lubricants
Airplanes
Machinery
Rice
Motor vehicles
Major Tourist Attractions in Bhutan
Just like other countries, Bhutan is interested in making money from tourism. They however don't want to do it at the expense of Mother Nature and so focus on attracting conscientious visitors. Major tourist attractions in the country are:
Paro Taktsang Cliffside Monastery and Caves
Punakha Dzong 17th Century Palace
Gangtey Monastery
Buddha Dordenma
Kuramathi
10. East Timor (GDP: $1.67 billion)
• Currency – U.S. Dollars
• Classification – lower-middle-income
• GDP Per Capita – $1,294
• Gross National Income – $2.44 billion
• GNI Per Capita – $1,890
The poorest Asian country by GDP is East Timor. Following an audacious bid for independence in the 90s, East Timor became a free and sovereign nation in the year 2002. Since then, they have recorded commendable strides such as building strong democratic institutions and extending basic dividends of democracy to the rural populace. However, challenges still remain and one of them is the country's struggling economy which has left many in poverty. Part of the reason for the poor economic fortunes of East Timor is their overdependence on oil. Petroleum accounts for more than 90% of total exports, 40% of total GDP, and 85% of the country's revenue. While the country's leaders have tried in plowing back that revenue into the country and spending as much as possible on road construction and electricity projects; the inescapable reality is that no country can survive on one source of income. There is, therefore, a need for the country to take seriously the issue of diversification of the economy. Potential revenue earners for East Timor include agriculture which already provides employment for much of the rural populace. There is also tourism thanks to the country scoring good grades on the Global Peace Index as well as the International Travel Risk Map.
Key Exports
Coffee
Marble
Petroleum
Sandalwood
Key Imports
Electrical machinery
Fuel and lubricant
Beverages and vegetables
Cement
Plastic
Major Tourist Attractions in East Timor
A poor network of roads would discourage visitors from coming to this country but what it lacks in infrastructure, it makes up for with peace and safety for guests. Attractive spots include:
Jaco Island
Tatamailau Mountain Site
Cristo Rei
Nino Konis Santana National Park
Marobo Hot Spring
List of 10 Poorest Asian Countries with the Lowest GDP
1. East Timor – $1.64 billion
2. Bhutan – $2.45 billion
3. Maldives – $5.73 billion
4. Tajikistan – $8.12 billion
5. Kyrgyzstan – $8.45 billion
6. Brunei – $13.47 billion
7. Armenia – $13.67 billion
8. Mongolia -$13.85 billion
9. Palestine – $15 billion
10. Georgia – $17.74 billion
We hope you enjoyed reading and learning more about the poorest countries in Asia, the video above shows you poorest countries in Asia based on GDP per capita. Did any on this list surprise you at all?