MC Hammer Net Worth: $3 Million. MC Hammer is an American hip hop artist, dancer, record executive, entrepreneur and occasional actor. Hammer enjoyed a rapid rise to fame and wealth in the 1980s only to lose it just as rapidly in the late 1990s. The pop-rap pioneer relied on music to get back in the saddle, but his later success paled compared to his former.
MC Hammer now banks more from the business world, representing brands and investing in tech start-ups. During his heydays, Hammer could boast of a net worth of over $30 million, but in recent times, we estimate his numbers at $3 million. Here's more on his financial debacle and comeback attempts.
MC Hammer Net Worth: Brief History
Hammer was born Stanley Kirk Burrell on March 30, 1962, in Oakland, California. Burrell and his 8 siblings were raised poor by their mother in a small 3 bedroom housing project apartment in East Oakland. As a young boy, Burrell often visited the Oakland Coliseum parking lot (home to the Oakland Athletics professional baseball team). There, he began making a little money from entertaining with his dancing skills and selling stray baseballs. Soon, he was noticed by the team's owner who hired him and his brother as clubhouse assistant and batboy.
During his 7 year spell at the job, Burrell earned the nick "Hammer" due to his resemblance to Milwaukee Brewers player Hank Aaron whose nickname was "Hammer". His job with the team meant he could travel with them to away games, during which he would rap and dance at local bars, earning his second nick MC. The combination of both nicks birthed his moniker, MC Hammer.
In high school, Burrell played baseball and aspired to go pro in future. However, he was unsuccessful at the San Francisco Giants tryout. Hammer studied Communications at a local college but dropped out for a couple of reasons including failure to get into the school's pro baseball organization.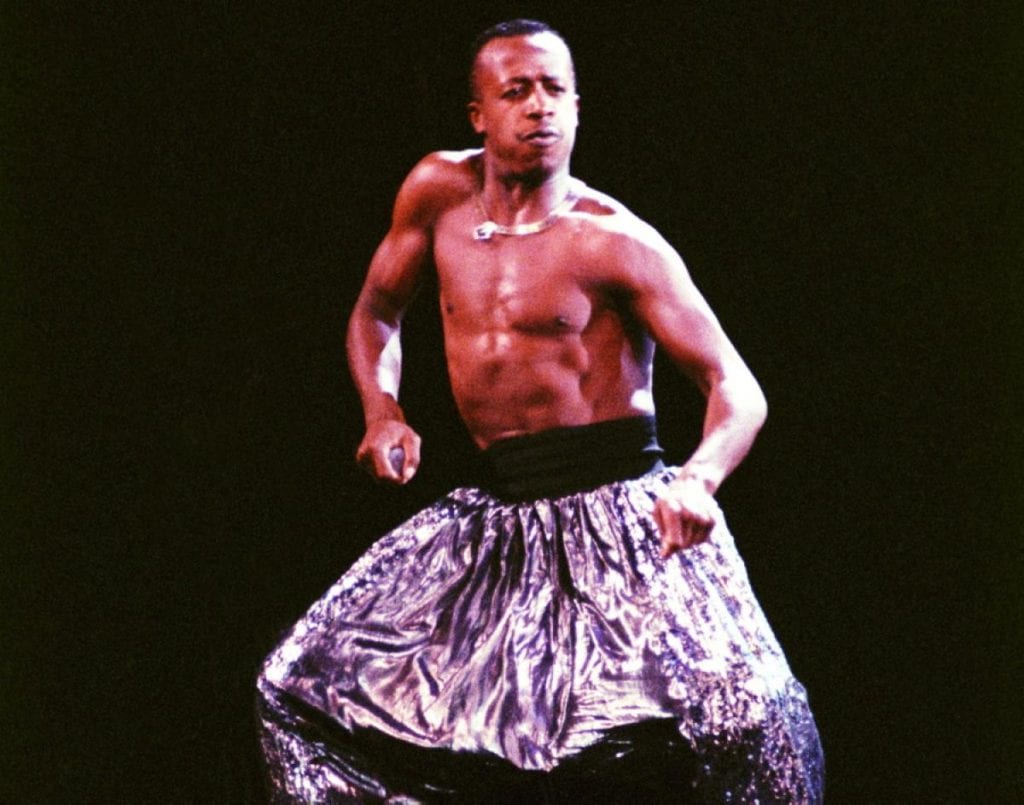 MC Hammer Net Worth: Music Career And Breakthrough
A high school dropout, Hammer got enlisted in the Navy. During his 3-year stint with the US Navy, he made the decision to pursue a career in music. Following his honorable discharge, Hammer established his own independent record label Bustin' Records with borrowed money from a couple of his baseballer friends. Hammer marketed his music himself and sold CDs from his car trunk.
His independently released debut album "Feel My Power" (1986) received much airplay and attracted much attention. Though it wasn't a big commercial success (selling only 60,000 copies), it proved vital in bringing him his first record deal— a multi-million record deal with Capitol Records for which he pocketed $1.75 million for the first pay.
See Also: Vanilla Ice Net Worth
A revised version of his first album was reissued with more tracks as "Let's Get it Started" (1988). The album peaked at #30 on the Billboard 200 and sold 2 million copies.
However, his next album "Please Hammer, Don't Hurt 'Em" (1990) became responsible for exposing him to the mainstream. An instant hit, the album topped the Billboard 200 (for a record 21 weeks) and spawned hit/evergreen singles like "U Can't Touch This" (a movie and TV series staple to date) and "Pray".
The album sold over 10 million copies to become the first hip-hop album to receive RIAA diamond certification. It went on to sell over 22 million units. His tour in support of the album as sponsored by PepsiCo International included a sold-out concert at the National Exhibition Centre in Birmingham. Hammer also won 2 Grammy Awards for the album.
In overview, Hammer's journey to the stardom took roughly 4 years. His next successful albums were Too Legit to Quit (1991), and The Funky Headhunter (1994).
See Also: Ice T Net Worth
MC Hammer Net Worth: Bankruptcy And Reinvention
At the peak of his career in the early 1990s, Forbes estimated that Hammer had amassed a fortune of $33 million. Unfortunately, Hammer's subsequent income began to dwindle and was not sufficient to match his lavish lifestyle, thus bankruptcy loomed.
In addition to his lavish spending (luxury cars, and a $12 million estate), Hammer shelled out as much as $500,000 per month that is about $6.8 million annually to pay about 200 staff/entourage, many of which were jobless family members and friends he was just trying to help. Part of Hammer's money was also lost as a result of poor business decisions. In 1991, he had set up Oaktown Stable which included 19 Thoroughbred racehorses.
Hammer quickly sought for cover and filed for bankruptcy in April 1996. He declared $13 million in debt against almost $10 million worth of assets. As a result, he was forced to sell off his estate for about $5.3 million. Though Hammer later stated that his financial problems weren't as bad as the media portrayed, he also confessed to misplacing his priorities at the time.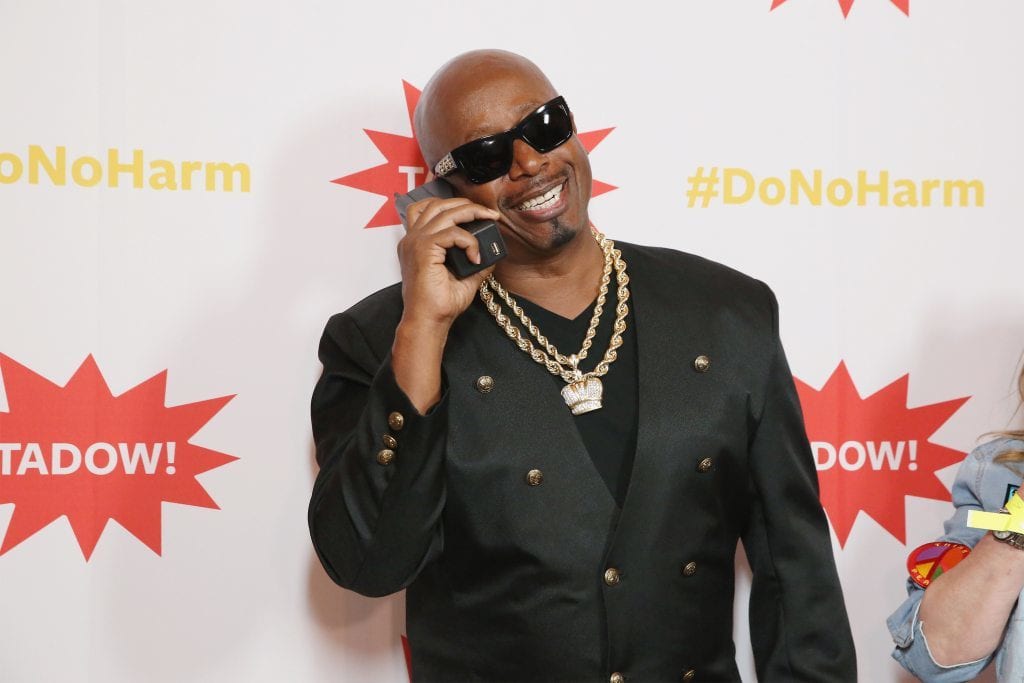 After his financial problems were resolved, Hammer dedicated more of his time to his Christian faith. He became an ordained minister, started a TV ministry on TBN and contributed more to humanitarian work. He also returned to music but his success in the new millennium dwarfed compared to the 90s. In 2006, he sold his music catalog with 40,000 songs to Evergreen/BMG for $3 million.
Hammer has sold over 50 million copies worldwide.
MC Hammer Net Worth: Later Endeavors
Since the 90's, Hammer had other sources of income and when music proved to be less successful, he turned his focus towards business. He dabbled into many fields, from clothing lines to tech startups and even mixed martial artists promotion.
Hammer has also been active as a product endorser, representing the likes of 3M Command hooks. He is also in a design partnership with online real estate agency Trulia.com and has expressed interest in Artificial Intelligence.
Hammer may no longer be a Billboard staple, but his numerous business endeavors are enough to keep him comfortable. The veteran rapper has been married to his wife Stephanie since the 1980s. They both share 5 kids (3 boys and 2 girls). The family lives in a 2-acre ranch house in Tracy, California.