| Net Worth: | $2 million |
| --- | --- |
| Age/Date of Birth: | March 30, 1962 |
| Height: | 5 ft 11½ in or 181.5 cm |
| Ethnicity/Race: | Black |
| Nationality: | American |
| Wife or Girlfriend: | Stephanie Burrell (m. 1985) |
| Parents: | Lewis Burrell (father) |
Born Stanley Kirk Burrell, MC Hammer – as fans call him, is an American hip hop artist, dancer, record producer, entrepreneur and occasional actor. As of 2021, MC Hammer has a net worth of $2 million
Hammer enjoyed a rapid rise to fame and wealth in the 1980s only to lose it just as rapidly as it came in the late 1990s. The pop-rap pioneer relied on music to get back in the saddle, but his later success paled compared to his former. The rapper now banks more from the business world, representing brands and investing in tech start-ups.
His Early Life and Career Beginnings
Hammer, one of the pioneers of pop-rap was born on March 30, 1962, in Oakland, California. He and his 8 siblings were raised in a poor background by their mother in a small 3 bedroom housing project apartment in East Oakland. As a young boy, he often visited the Oakland Coliseum parking lot (home to the Oakland Athletics professional baseball team). There, he began making a little money from entertaining with his dancing skills and selling stray baseballs. Soon, he was noticed by the team's owner who hired him and his brother as clubhouse assistant and batboy.
During his 7 year spell at the job, he earned the nickname "Hammer" due to his resemblance to Milwaukee Brewers player Hank Aaron whose nickname was also "Hammer". His job with the team meant he could travel with them to away games, during which he would rap and dance at local bars, earning his second nickname MC. The combination of both nicks birthed his moniker, MC Hammer.
In high school, Hammer played baseball and aspired to go pro in future. However, he was unsuccessful at the San Francisco Giants tryout. He studied Communications at a local college but dropped out for a couple of reasons including failure to get into the school's pro baseball organization.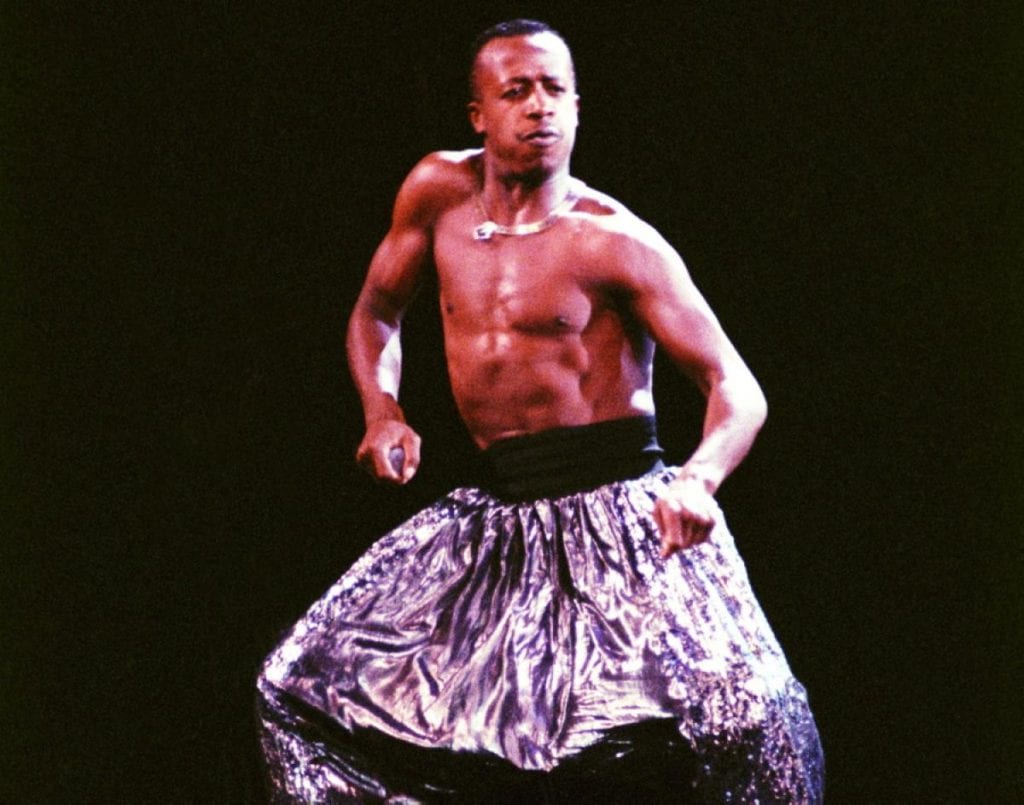 A high school dropout, Hammer got enlisted in the Navy. During his 3-year stint with the US Navy, he made the decision to pursue a career in music. Following his honourable discharge, He established his own independent record label, Bustin' Records with borrowed money from a couple of his baseballer friends. At the time, he marketed his music himself and sold CDs from his car trunk.
His independently released debut album "Feel My Power" (1986) received much airplay and attracted a lot of attention. Though it wasn't a big commercial success (selling only 60,000 copies), it proved vital in bringing him his first record deal – a multi-million record deal with Capitol Records for which he pocketed $1.75 million for the first instalment.
A revised version of his first album was reissued with more tracks like "Let's Get it Started" (1988). The album peaked at #30 on the Billboard 200 and sold 2 million copies.
However, his next album "Please Hammer, Don't Hurt 'Em" (1990) became responsible for exposing him to the mainstream. An instant hit, the album topped the Billboard 200 (for a record 21 weeks) and spawned hit/evergreen singles like "Pray" and "U Can't Touch This" which is still a movie and TV series staple to date.
The album sold over 10 million copies to become the first hip-hop album to receive RIAA diamond certification. It went on to sell over 22 million units. His tour in support of the album as sponsored by PepsiCo International included a sold-out concert at the National Exhibition Centre in Birmingham. Hammer also won 2 Grammy Awards for the album.
In overview, Hammer's journey to stardom took roughly 4 years. His next successful albums were "Too Legit to Quit" (1991), and "The Funky Headhunter" (1994).
Analysis of His Net Worth and Career Earnings
During his heydays, Hammer could boast of a net worth of over $30 million. Nevertheless, in recent times, we estimate his numbers at $2 million. He has been plagued with career breakdowns and financial problems and lost much of his wealth when he filed for bankruptcy in 1996.
Here's more on his financial debacle and comeback attempts.
At the peak of his career in the early 1990s, Forbes estimated that Hammer had amassed a fortune of $33 million. Unfortunately, his subsequent income began to dwindle and was not sufficient to match his lavish lifestyle, thus bankruptcy loomed.
In addition to his lavish spending (luxury cars, and a $12 million estate), Hammer shelled out as much as $500,000 per month that is about $6.8 million annually to pay about 200 staff/entourage, many of which were jobless family members and friends he was just trying to help. Part of Hammer's money was also lost as a result of poor business decisions.
Hammer quickly sought for cover and filed for bankruptcy in April 1996. He declared $13 million in debt against almost $10 million worth of assets. As a result, he was forced to sell off his estate for about $5.3 million. Though Hammer later stated that his financial problems weren't as bad as the media portrayed, he also confessed to misplacing his priorities at the time.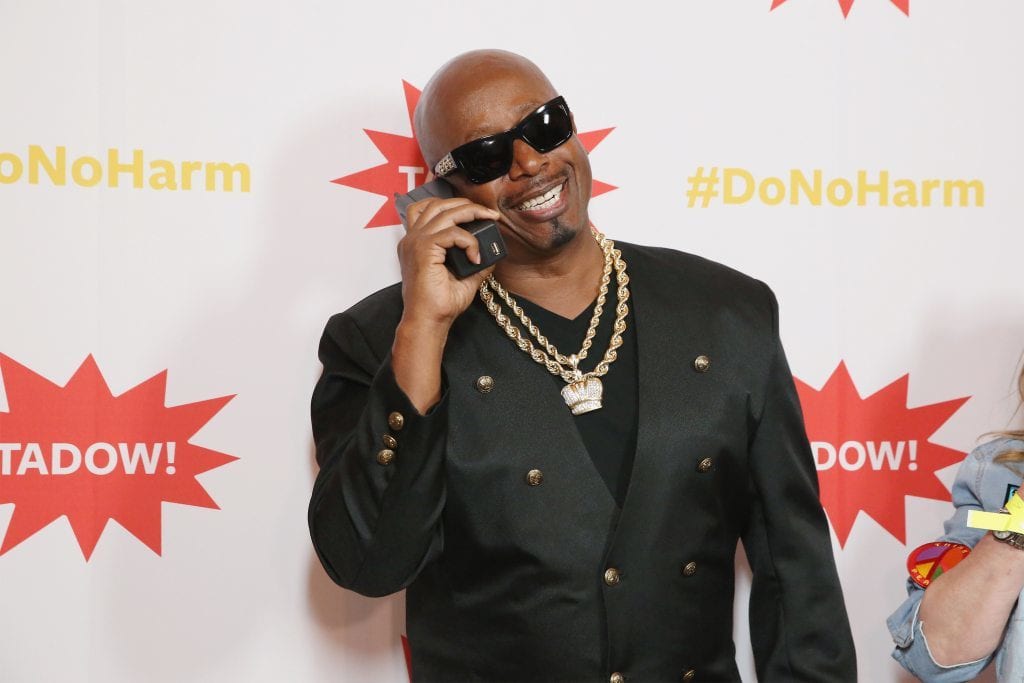 After his financial problems were resolved, Hammer dedicated more of his time to his Christian faith. He became an ordained minister, started a TV ministry on TBN and contributed more to humanitarian work. He also returned to music but his success in the new millennium dwarfed compared to the 90s. In 2006, he sold his music catalogue with 40,000 songs to Evergreen/BMG for $3 million.
Hammer has sold over 50 million copies worldwide. The rapper and his family live in a 2-acre ranch house in Tracy, California.
Since the '90s, Hammer had other sources of income and when music proved to be less successful, he turned his focus towards business. He dabbled into many fields, from clothing lines to tech startups and even mixed martial artists promotion.
Hammer has also been active as a product endorser, representing the likes of 3M Command hooks. He is also in a design partnership with online real estate agency, Trulia.com and has expressed interest in Artificial Intelligence.
The hip-hop star may no longer be a Billboard staple, but his numerous business endeavours are enough to keep him comfortable.
Meet His Wife, and Children
The veteran rapper has been married to his wife, Stephanie since 1985. They both share 5 kids including 3 boys – Bobby, Jeremiah, Sammy and 2 girls – Sarah and A'keiba.
He Met His Wife In A Church
MC Hammer and his wife, Stephanie Fuller met for the first time in a church during a revival meeting. For them, it was love at first sight. He didn't waste time to approach her, leading to a relationship that would end in marriage on December  21, 1985.
While not so much information is available about her in the public domain, it is known that she was born in September 1966. She is now involved in everything from activism to philanthropy. She is also a published author, a speaker, and minister among other things.
According to Hammer, he could have ended up marrying Whitney Houston, were he not already married to his wife. He revealed that the late singer's father once called them together in 1991 after Whitney's memorable Super Bowl XXV performance and told Hammer to consider marrying her. Even though he loved her, he was already a married man and a father of five.
Meet All His Children
Stanley Burrell Jr.
Date of Birth: 16 September 1984
Occupation: A basketball player
While he may be the son of MC Hammer, Burrell has become even more famous as a basketball player. He started his career in 2008 having made an excellent college career. Unfortunately, he was unable to make it to the NBA but has continued to excel exwhere. An inductee of the Xavier Athletic Hall of Fame, he has played for many teams including Szolnoki Olajbányász in Hungary and Czarni Słupsk in Poland.
A'Keiba Burrell
Date of Birth: September 29, 1987
Occupation: Unknown
Back in 2012, A'Keiba made waves when it emerged that she might be having an interest in following the musical path set by her father after she released a cover of Miguel's Adorn. She has a great voice and good musical sense, but she did not pursue the path professionally. She has continued to maintain her private life without giving details about her professional life.
Jeremiah Burrell
Date of Birth: March 13, 1998
Occupation: Actor and rapper
Better known as J Hammer, Jeremiah graduated high school in 2016. He is an entertainer who is still trying to carve a niche for himself in the hip hop community and acting scene. For now, he is still hidden in the shadows of his more famous father. J had an interest in baseball and played it while in high school, but he did not get to make a career out of it.
Sarah Burrell
Date of Birth: NA
Occupation: Reality TV Star
Sarah like others in her family also took a shot at the entertainment world, but she did not make a serious break. She is a talented singer whose attempt did not get her any serious following. Nonetheless, she is better known for her appearance in Hammertime, the reality TV show that documented the life of her father and his rise. She appeared on the 2009 show alongside other members of her family.
Samuel Barrell
Date of Birth: 2005
Occupation: Undetermined
The youngest member of the family, Sammy as he is fondly called was born prematurely in 2005. He was weighing less than two pounds at birth. For now, the career path of Sammy is still not publicly revealed.
Is MC Hammer Still Alive? Where is He Now?
While his music career has taken a nosedive and has basically died, the legend still lives on and he is practically doing very well for himself. This is true regardless of the rumours being spread about his death.
Back in 2007, there was a report that went viral on the internet, claiming that he died. Rather than the usual hoax that always went round about celebrities and famous people, it was all a mixed-up that was caused by the death of another man named Burrell. Fans thought it was the rapper before he came out to clear the air that he was alive and doing great.
Once one of the biggest names in the rap game, he is now living a very simple and quiet life as a family man, only making the news from time to time. He still makes some money from his music which is still used in ads campaigns and other things. Inasmuch as he is no longer in the active music business, his legacy still sustains.
Profile Summary
First Name:
Stanley
Last Name:
Burrell
Also Known As:

M.C. Hammer, Hammer, Hammertime, King Hammer, Hammerman
Sex/Gender:

Male
Profession:

Rapper, dancer, record producer and entrepreneur
Famous For:
Colleges/Universities Attended:

McClymonds High School, attended a a local college where he studies communications
Educational Qualifications:

Dropped out
Religion:

Christianity
Birthday & Zodiac

Age/Date of Birth:

March 30, 1962
Zodiac Sign:
Aries
Birth Place:

Oakland, California, United States
Nationality:
American
Ethnicity/Race:

Black
Country of Residence:

He divides his time between the San Francisco Bay Area and Oakland
Physical Attributes

Height:

5 ft 11½ in or 181.5 cm
Weight:

78 kg or 172 lbs
Eye Colour:

Dark Brown
Hair Color:

Dark Brown
Other Body Measurements:

N/A
Relationships

Marital Status:

Married
Spouse/Partner:

Stephanie Burrell (m. 1985)
Family and Relatives

Father:

Lewis Burrell
Mother:
N/A
Children:

3 boys – Bobby, Jeremiah, Sammy and 2 girls – Sarah and A'keiba
Siblings:
Chris Burrell (Older Brother), Louis Burrell (Older Brother), he had 6 other siblings.
Other Relatives:

N/A
Net Worth
Estimated Net Worth:

$2 million
Salary:
N/A
Source of Wealth:

Music, businesses such as clothing lines to tech startups and even mixed martial artists promotion, product endorser