Mark Cuban is famous for several reasons. You probably know him as the owner of NBA team, Dallas Mavericks or from the 2015 movie, Sharkndo 3: Oh Hell No! wherein he portrayed the President of the United States of America.
Beyond that, Cuban is an American investor, businessman, film producer, TV personality, author, philanthropist and of course, a billionaire. He has been able to amass and retain such great wealth not only because of his ownership of many businesses. The man is a steadfast investor and his passion for what he does has gone a long way in expanding his fortunes.
Being a fervent investor, the billionaire has been linked to several businesses and investments. Among them are Landmark Theatres, NBA's Dallas Mavericks, Magnolia Pictures and more. He is the chairman of AXS TV, a cable television and a shark investor in the Shark Tank TV series.
As an author, Mark wrote the 2011 electronic book How to Win at the Sport of Business. The book is an account of his business experiences and the things you'd love to know about how he accumulated his wealth.
Mark Cuban Biography
Born on 31st July 1958 in Pittsburgh, Pennsylvania, Cuban has always had the eye for business. At the age of 12 when he wanted an expensive basketball shoe, he had to sell garbage bags to afford it. While in high school and in college he worked as a disco dancing instructor, party promoter, and a bartender.
After graduating with a B.A in Business Administration from Indiana University's Kelly School of Business, he became a salesman for PC retailers before founding his own company – MicroSolution.
Mark Cuban Wife, Family, Children
It's known that Mark Cuban grew up with his Jewish family in the outlying part of Mount Lebanon. While his maternal Jewish grandparents are from Romania, it is said that Cuban's paternal, Russian Jewish grandfather moved his family from Russia to the United States through Ellis Island and changed the family name from Chabenisky to Cuban.
The billionaire lives with his wife, Tiffany Stewart, and children in Dallas. From what we gathered, Stewart was an advertising executive before she got married to Cuban. As the story goes, the couple first met in a gym in 1997. Irrespective of the fact that Stewart is 14 years younger, they grew fond of each other and became life partners sometime in September 2002.
It was in 2010 that the couple had their third child, a son named Jake. Three years earlier (in 2007) they welcomed their second daughter Alyssa. The first was born in 2003. Her name is Alexis.
Mark Cuban Net Worth, Companies And Business Successes
At some time in the past, Cuban disclosed that he has been able to succeed in his business endeavors because of his ability to set goals, stay focused and trust his judgment. He said his love for what he does and his persistent quest to gather more knowledge about his businesses have helped him.
He abided by those principles when he founded MicroSolution which resold software and integrated systems. It wasn't long before the company became a huge success. About 6 years later in 1990, he sold the company to CompuServe for $6 million making a profit of $2 million after taxes.
Later in 1995, Cuban started AudioNet with college mate Todd Wagner. This was inspired by their mutual interest in webcasting and college basketball. Four years down the line, Audionet was changed to Broadcast.com and had grown massively to $13.5 million in revenue and 330 employees. Performing at its peak, Broadcast.com was purchased by Yahoo for $5.7 billion in stock. After this, Cuban started diversifying his investments to shield him from a market crash.
See Also: Kevin O'Leary Wiki, Net Worth, Wife And Kids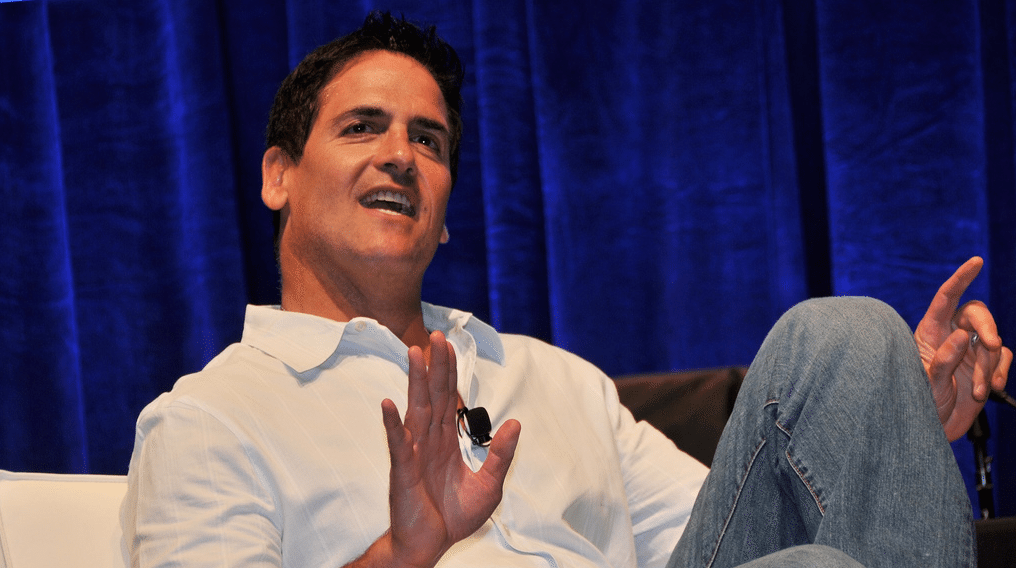 This was partly why his association with his fellow Indiana Alumni, Mr Wagner didn't end right after they sold the Internet radio they founded. The duo embarked on another venture named 2929 Entertainment. The venture offered interested customers vertically integrated production and distribution of films and videos. In late 2003, 2929 Entertainment bought Landmark Theatres which are a chain of 58 movie theatres. This company is solely responsible for the new version of Star Search, a popular television show.
In 2011, Cuban put his Magnolia pictures on sale but warned that he's happy to keep the production business if none was offering a fee worthy enough. Mark Cuban's net worth has continued to rise as he continues to make money from his ventures and investing the income in well-chosen and profitable ventures.
He was listed in the Guinness book of records for making a single payment of $40 million when he acquired his Gulfstream V jet in early October 1999. Currently, it is believed that the worth of Mark Cubans' riches is $3.3 billion. This is according to Forbes' estimate. The American business magazine also listed Mark's basketball team among the most valuable franchises in sports.
See Also: Daymond John Wife, Family, Children, Girlfriend, House, Net Worth
Mark Cuban House And Cars
Cuban's house, a 23,700 square-foot home has ten bedrooms, a spa, sauna, five wet bars and a pool. He bought the magnificent home after he and Todd Wagner sold Broadcast.com to Yahoo.

Mark once disclosed that he didn't have a car that cost more than $200 until he was 25. Even though he could afford it, he denied himself the comfort of fine cars in order to spend resources in developing his passion for business which he believed would help him attain financial independence at an early age.

Today, the billionaire can afford whatever flashy car you can think of. He proved that in 1999 when he purchased his private jet which in Mark's word, was "brutally expensive".

Fact Check: We strive for accuracy and fairness. If you see something that needs updating,