Net Worth:
4.3 billion
Age/Date of Birth:

65 years old (July 31, 1958)
Height:

In feet: 6 ft 2 in
In centimeters: 189 cm
Ethnicity/Race:

White
Nationality:
American
Wife or Girlfriend:

Tiffany Stewart
Parents:
Father: Norton Cuban
Mother: Shirley Cuban
Mark Cuban is an American investor, businessman, film producer, TV personality, author, philanthropist and of course, a billionaire who has a net worth of $4.3 billion.
Cuban is famous for several reasons. You probably know him as the owner of NBA team, Dallas Mavericks or from the 2015 movie, Sharknado 3: Oh Hell No! wherein he portrayed the President of the United States of America.
Beyond that, he has numerous lovely people who surround him as family, we will talk about those here but let's first take a look at his businesses, investments and how he achieved his huge net worth.
The Investments that Made Cuban a Billionaire
Mark Cuban has always had an eye for business. At the age of 12 when he wanted an expensive basketball shoe, he had to sell garbage bags to afford it. While in high school and in college he worked as a disco dancing instructor, party promoter, and bartender.
After graduating with a B.A in Business Administration from Indiana University's Kelly School of Business in 1981, Mark took a job with Mellon Bank which soon switched to computers. During his time with Mellon, he took his time to learn as much as he could about computer tech and networking.
Mark, however, left Pittsburgh for Dallas in July 1982 as he didn't want to continue living in his hometown. There, he worked as a salesman for a PC retailing company, Your Business Software. He was, however, fired after about a year.
MicroSolutions
Left with no job, Mark Cuban decided to become an entrepreneur. His customers from Your Business Software facilitated the move and he soon founded MicroSolutions – a company that resold software and integrated systems.
It wasn't long before MicroSolution became a huge success, accumulating over $30 million in revenue. After successfully running the company for about 6 years, Mark sold it to CompuServe in 1990 for $6 million, making an approximately $2 million profit after taxes.
AudioNet – Broadcast.com
In 1995, just about a year before selling off his debut company, Mark Cuban and fellow Indiana Alumni, Todd Wagner became partners with AudioNet founder, Chris Jaeb. The company which made listening to basketball games online possible was inspired by their mutual interest in webcasting and college basketball.
In 1998, they renamed Audionet to Broadcast.com. By the next year being 1999, the new company had grown massively to $13.5 million in revenue and 330 employees. Performing at its peak, Cuban and his partners sold Broadcast.com to Yahoo! for $5.7 billion in stock. After this, Cuban started diversifying his investments to shield him from a market crash.
Dallas Mavericks
Following his decision to diversify, Mark Cuban acquired the NBA club, Dallas Mavericks in 2000 for $285 million. Despite being in a deplorable state at the time of its purchase, Mark was able to revamp the club and bring it to resounding success. The new face of the club included a brand new stadium and an independent blog that attracted thousands of daily readers.
The Mavs under Cuban's ownership made it to the playoffs in 2001 after staying away for over a decade and recorded 57 wins the following year. They went ahead to qualify for the NBA finals in 2006 and eventually took home the trophy in 2011.
Film Production and Writing
As a result of his business diversification, Mark Cuba's association with his college mate, Mr. Wagner didn't end right after they sold the Internet radio they founded. The duo embarked on another venture named 2929 Entertainment. The enterprise which they created in 2003 offered its customers vertically integrated production and distribution of films and videos.
Among the company's notable productions are the 2006 movie, Bubble and the new version of the popular tv show, Star Search. Cuban has also worked as the executive producer of a number of successful films including Goodnight and Good Luck (2005) and Akeelah and the Bee (2006).
Later in 2003, 2929 Entertainment bought a chain of movie theatres called Landmark Theatres. The same year, Cuban also acquired Magnolia Pictures, a film distributing company. Among Magnolia's notable distributions were the 2007 war film, Redacted. Cuban however, put up both Landmark Theaters and Magnolia pictures for sale in 2011 but warned that he's happy to keep running the production businesses if he doesn't get befitting offers.
As an author, Mark wrote the 2011 electronic book How to Win at the Sport of Business. The book is an account of his business experiences and the things you'd love to know about how he accumulated his wealth. In 2007, he published his first children's book, Let's Go, Mavs! in partnership with Mascot Books.
Television/Web Networks, Shark Tank and other TV Series
In November 2003, Cuban alongside Phillip Garvin, founded the first high-definition cable television network, HDNet. The network was later renamed AXS TV, with Cuban working as the chairman of the network.
In 2011, he joined the stars of the popular reality tv series, Shark Tank. His joining the show impressively increased its ratings and earnings. Mark has since become a "shark" stakeholder, having invested almost $20 million in the TV series. He has also made appearances in a number of other popular TV series including Dancing With The Stars, Entourage, The League, and Sharknado 3.
In 2014, Cuban created the social media app, Cyber Dust. He later became a partner in the popular web-based basketball scouting and video delivery tool, Synergy Sports Technology. He is as well an owner of the search engine blogosphere content scourer, IceRocket.
How Much Is Mark Cuban's Net Worth Now?
Mark Cuban's net worth has continued to rise as he continues to make money from his own businesses while investing the proceeds in other profitable ventures.
In 2018, Cuban placed No.190 on Forbes' ranking of the "World's Richest People", with a net worth of $3.9 billion. The same year, he ranked as the second richest of all Shark Tank stars with a net worth of 4.1 billion. The American business magazine also listed Mark's basketball team among the most valuable franchises in sports.
According to Forbes' latest estimates, Mark Cuban's net worth is $4.3 billion. This figure takes into consideration all of his current investments as of the time of this writing, including those made on Shark Tank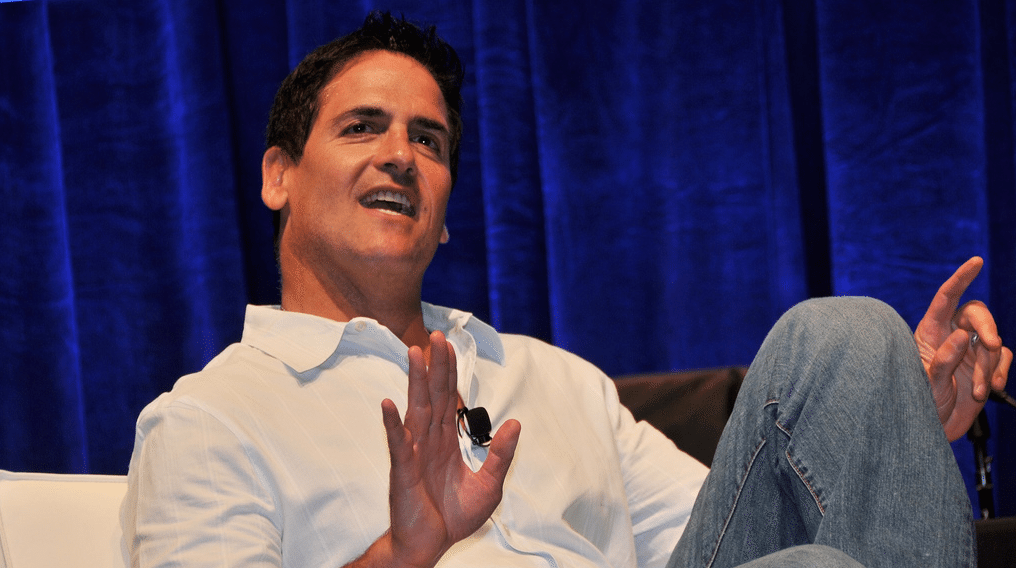 Mark Cuban has been able to amass and retain such great wealth not only because of his ownership of many businesses but also for his passion for what he does. Among his business success secrets are his ability to set goals, stay focused and trust his judgment, his love for what he does and his persistent quest to gather more knowledge about his businesses.
A Peep Into Mark Cuban's House and Garage
Cuban's house, a 23,700 square-foot home has ten bedrooms, a spa, sauna, five wet bars and a pool. He bought the magnificent home for $13 million after he and Todd Wagner sold Broadcast.com in 1999.
Mark once disclosed that he didn't have a car that cost more than $200 until he was 25. Even though he could afford it, he denied himself the comfort of fine cars in order to spend resources in developing his passion for business which he believed would help him attain financial independence at an early age.
During those days of humble beginnings, Mark was only able to drive budget cars including a 1966 Buick LeSabre and Fiat X1/9. But today, he can afford whatever flashy car you can think of. Although acquiring many cars may not be his thing, a peek into the billionaire's garage spills some of the stuffs he's in love with.
His Mercedes-Benz S600 Pullman Guard
This car which paparazzi caught Mark driving his family in is one of the safest in town for celebs. It has an all-round armoring including bulletproof tires and a steel bulkhead. Taking over a year to reach its owner from the time of order placement, the Mercedes-Benz car is certainly not an ordinary man's possession.
As of 2020, the starting price for a new Mercedes-Benz S600 Pullman Guard is $1.6 million, making it the most expensive Mercedes car on the market.
The 1955 Ford Customline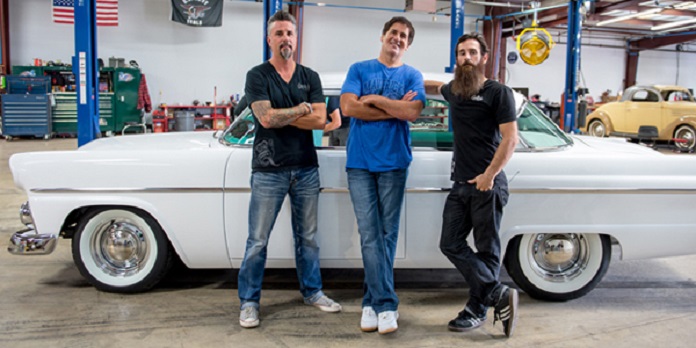 Mark Cuban bought this unique 1950s car in 2013. His love for the exclusive had him employ the services of the famous Richard Rawlings' Gas Monkey Garage crew to have the car restored on their Fast N' Loud show.
To further prove how much he can splash on properties, Mark Cuban purchased a private jet in 1999 which in his own words, was "brutally expensive". He even made it to the Guinness Book of Records for making a single online payment of $40 million for the Gulfstream V jet in early October that year!
Achievements, Awards and Honours in Business and Sports
Business
1998 Kelley School of Business Alumni Award – Distinguished Entrepreneur: 1998
2011 D Magazine CEO of the Year
Sports
2011 NBA Champion (as owner of the Dallas Mavericks)
2011 Outstanding Team ESPY Award (as owner of the Dallas Mavericks)
Meet Mark Cuban's Parents and Siblings
A peek into Mark Cuban's ancestry reveals that he comes from a Jewish family in the outlying part of Mount Lebanon. While his Jewish maternal grandparents are from Romania, his Jewish paternal grandfather, Morris Chobanisky is Russian but moved his family to the United States through Ellis Island. Following this, he changed the family name from Chobanisky to Cuban.
Coming down to his immediate family, Mark Cuban was born on 31st July 1958 in Pittsburgh, Pennsylvania, into the family of Norton Cuban, an automobile upholstery maker and his wife Shirley Cuban, a homemaker. Mark is the eldest of his parents' three children. He has two siblings – brothers Brian and Jeffery Cuban.
Brian Cuban was born on January 11, 1961. He became a lawyer after obtaining his degree from the University of Pennsylvania. Brian also runs a personal blog called Cuban Revolution where he writes on issues pertaining to drug addiction and rehabilitation, alcoholism, eating disorders, and other topical issues.
Jeff Cuban on the other hand, is a television personality and works as the vice president of HDNet.
Mark's father, Norton Cuban died in 2018 at the age of 92. Meanwhile, his mother from whom he received most of his business inspiration is still alive as of the time of writing this article.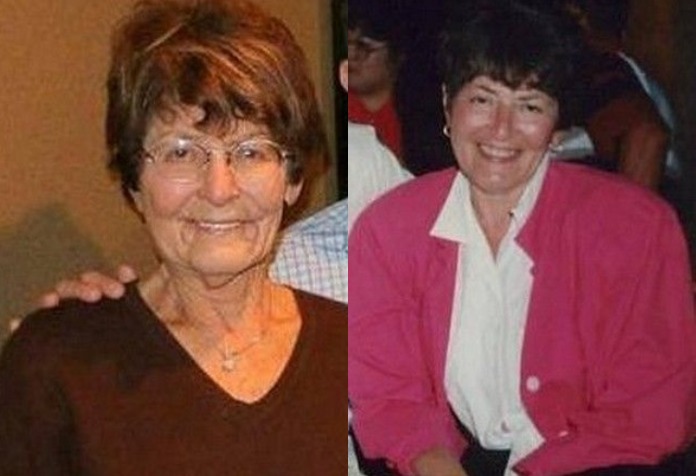 Meet His Wife and Children
Mark Cuban married his wife, Tiffany Stewart in September 2002 in Barbados. As the story goes, the couple first met in a Dallas gym in 1997. Irrespective of the fact that Stewart (b. Jan. 1970) is about 12 years younger than Mark, they grew fond of each other and began dating.
Tiffany Stewart is generally known as an advertising executive; she worked as an advertising agency saleswoman before and shortly after marrying Mark. She however, came to media prominence as Mark Cuban's wife.
Presently, Tiffany Stewart helps in managing some of her husband's numerous businesses. She also works with several philanthropic organizations such as Hoops and Hopes and the Mavs Foundation. Despite being married to a famous billionaire, Stewart prefers a quite lifestyle and keeps away from media show off as much as possible.
Mark and Tiffany have three children together. They had their first child, a daughter named Alexis in 2003. In 2006, they welcomed their second daughter Alyssa. The couple later had their third child and first son, Jake in 2010.
Together with his wife and kids, Mark Cuba make a very lovely family. They all live in their lavish estate in Preston Hollow, Dallas, Texas. Despite his massive wealth, Cuban encourages his kids to work when it comes to house chores and paid jobs. During the summer of 2019, his first daughter, Alexis Cuban won a paid internship and saved some of her earnings from the job.
Profile Summary
First Name:
Mark
Last Name:
Cuban
Also Known As:

Not available
Sex/Gender:

Male
Profession:

Entrepreneur, television personality, media proprietor, and investor
Famous For:
Being a shark investor on Shark Tank, one of the weathiest people in America, owner of Dallas MavericksNBA team
Colleges/Universities Attended:

University of Pittsburgh, Indiana University in Bloomington, Indiana, the Kelley School of Business
Educational Qualifications:

Bachelor of Science degree in Management
Religion:

Not available
Birthday & Zodiac

Age/Date of Birth:

65 years old (July 31, 1958)
Zodiac Sign:
Leo
Birth Place:

Pittsburgh, Pennsylvania
Nationality:
American
Ethnicity/Race:

White
Country of Residence:

The United States of America
Physical Attributes

Height:

In feet: 6 ft 2 in
In centimeters: 189 cm
Weight:

In kilograms: 98kgs
In pounds: 216 lbs
Eye Colour:

Brown
Hair Color:

Black
Other Body Measurements:

Not available
Relationships

Marital Status:

Married
Spouse/Partner:

Tiffany Stewart
Family and Relatives

Father:

Norton Cuban
Mother:
Shirley Cuban
Children:

Alexis Sofia Cuban (born 2003), Alyssa Cuban (2006), Jake Cuban (2010)
Siblings:
Brothers Brian and Jeff Cuban
Other Relatives:

Not available
Net Worth
Estimated Net Worth:

4.3 billion
Salary:
Not available
Source of Wealth:

Decades of business deals which includes the sale of Broadcast.com for $5.7 billion, his ownership of the NBA team, Dallas Mavericks, his co-ownership of 2929 Entertainment, and investments made in start-up businesses on ABC's "Shark Tank."
Related Questions:
With an estimated net worth of $4.3 billion, Mark Cuban is counted among the richest people in the United States of America. He acquired his fortune through decades of business deals which includes the sale of Broadcast.com for $5.7 billion, his ownership of the NBA team, Dallas Mavericks, his co-ownership of 2929 Entertainment, and investments made in start-up businesses on ABC's "Shark Tank."
Mark Cuban is the owner of the NBA's Dallas Mavericks. He purchased a majority stake in the team from H. Ross Perot, Jr. on the 4th of January 2000 at the cost of $285 million.
The entrepreneur is a majority owner of the National Basketball Association team, Dallas Mavericks, co-owner of 2929 Entertainment, co-owner of Brondell, and Chairman of AXS TV.