Usually, graphic love acts depicted in movies can be too transgressive even though they are often simulated with tricks; pillows between themselves, prosthetics and body stockings. Actors also do fake push-ups to get their muscles swelling out with an improvised movement.
However, not all steamy scenes are stimulated. In some scenes, actors actually perform the real deeds that seems like a bad adult content videos. In fact, the difference between movies with such visible details and pornography is that the former has something other than the action; a story while the latter is all about the action! Here are some real-life scene Movies Where The Actors Really Did it on the movies.
The Brown Bunny (2003)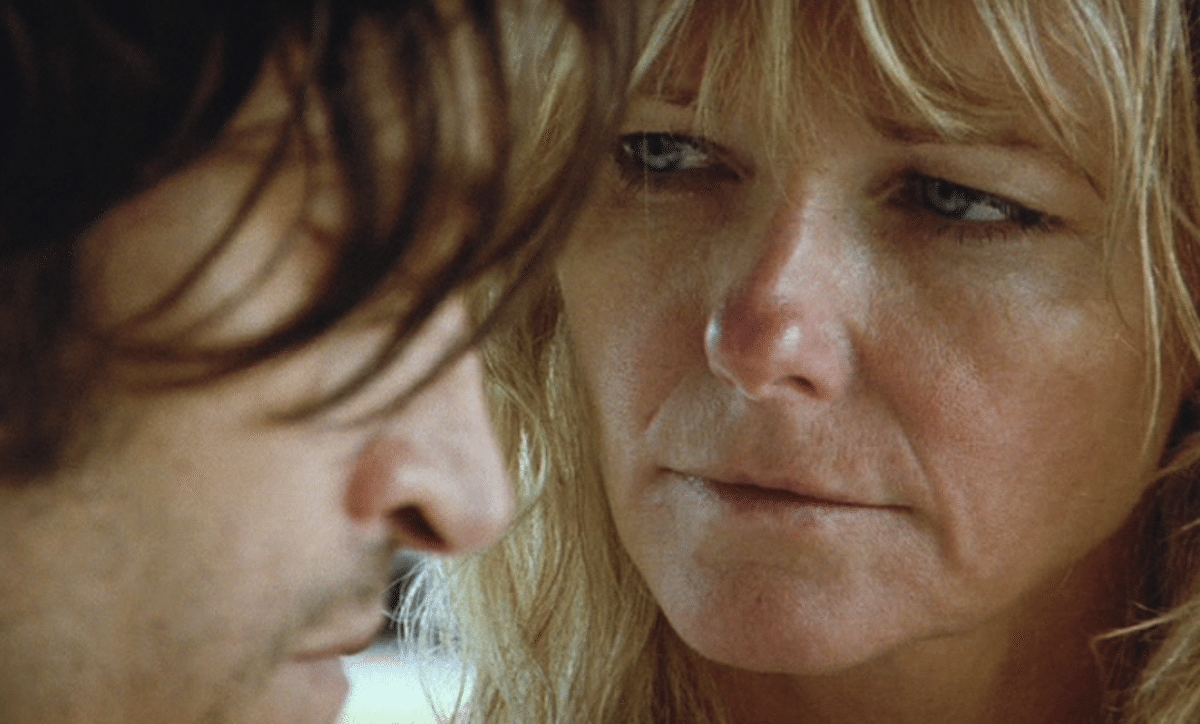 This movie was filmed on handheld 16 mm cameras in various locations throughout the United States, including New Hampshire, Massachusetts, Ohio, Missouri, Utah, Nevada, and California. The movie is about a professional motorcycle racer Bud Clay who headed from New Hampshire to California to race again. Along the way he meets various needy women who provided him with the cure to his own loneliness, but only a certain woman from his past will truly satisfy him. The movie featured a particular scene where Chloë Sevigny performed oral on Vincent Gallo. Probably not for the money, but because they were dating in real-life.
Love  (2015)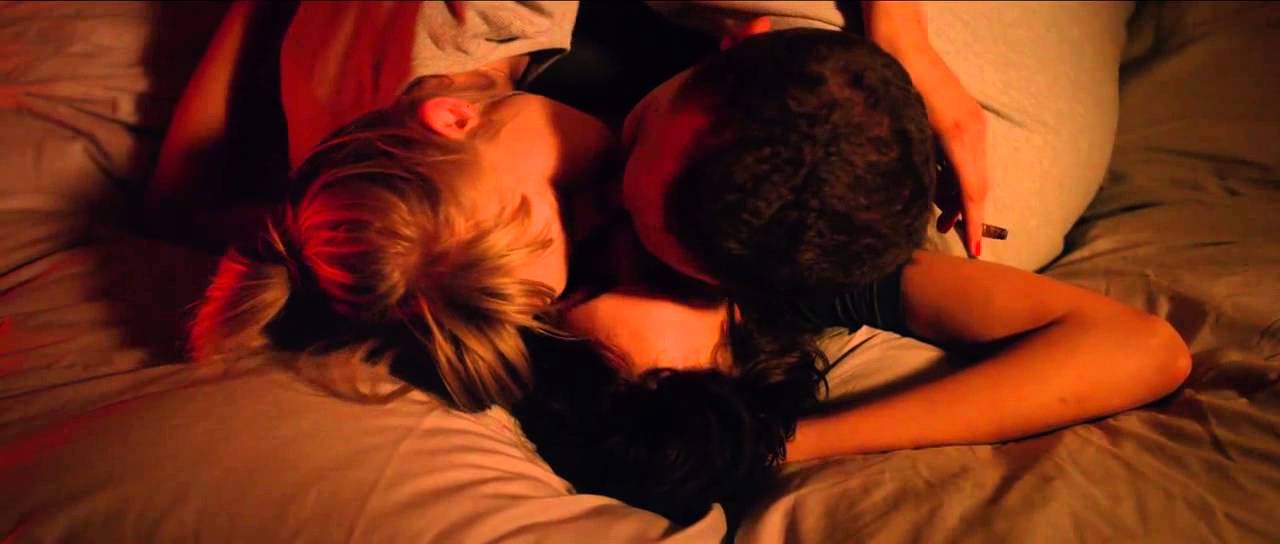 This film is a French erotic romantic drama film and it was one of the hottest movies going on in 2015. It was written and directed by Gaspar Noé. The movie explains everything, showing clearly the actors "personal bits" that you don't have to imagine what the rest is like. And it does that using 3D. The film centers around the lives of a cinema school student named Murphy, and his former girlfriend Electra. It received mixed reviews on tv movie database with 42% on Rotten Tomatoes, an average rating of 5/10, sampled from 78 reviews.
All About Anna (2005)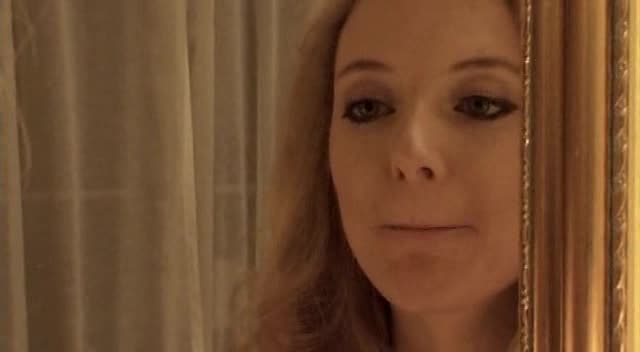 This movie is sort of a boundaryless one with a lot of erotic scenes. It drew some strong reactions after it was released due to the unsimulated s3x and masturbation scenes. But director Jessica Nilsson said that without those representations, the theatrical work wouldn't be winsome. The official genre of the movie was "a romantic comedy for women" leading us to wonder whether the s3x scenes were by chance.
Romance X (1999)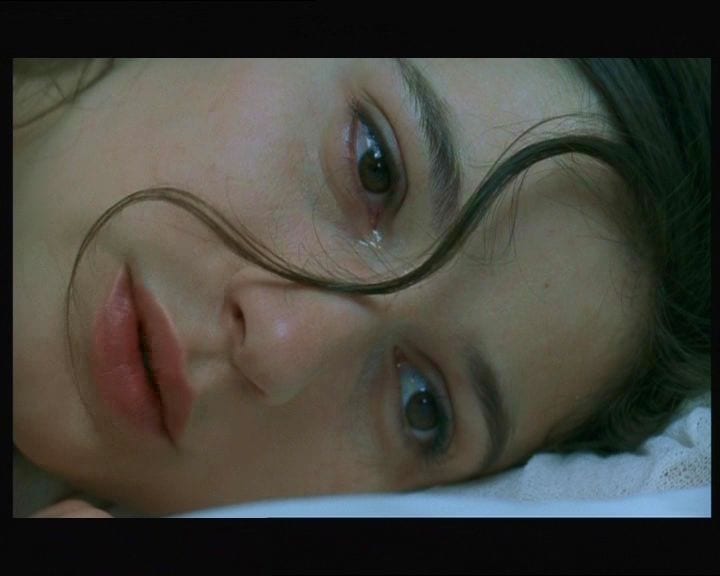 Romance X is a movie that offers several scenes of love-making. Featuring Caroline Ducey, the movie was tripple X rated by TV movie database in Canada, it's about Marie, a young woman living with her boyfriend Paul. She is frustrated by her boyfriend's stance not to get intimate with her, as a result, she embarked on a journey that proves to be both fulfilling and empowering, her frustration drove her to a series of relationships, until she found herself engaging in a series of completely unsimulated interactions with an older man.
Lie With Me (2005)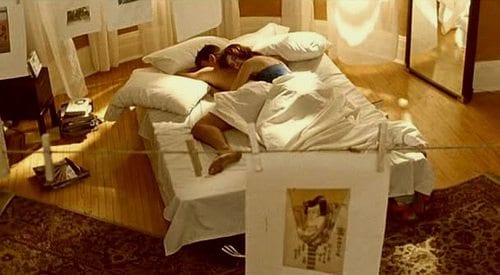 Lie With Me is a Canadian film with expressive intimate details. The drama is inspired by Tamara Faith Berger's novel, and it's a story of a carefree fanatic who didn't mind where or when she was doing it– as long as she was doing it. She met and started a real affair with a go-ahead young man despite being not so happy with the emotional side of their relationship. The film starred Lauren Lee Smith and Eric Balfour and it was among the most romantic movie theatre listings.
Antichrist (2009)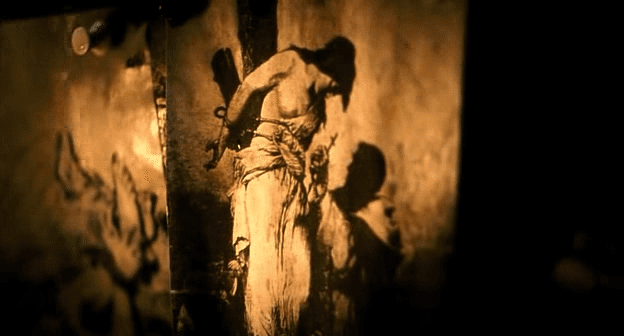 Willem Dafoe and Charlotte Gainsbourg featured as a married couple in what was one of the local movies playing in 2009. So they probably chose to do 'it' like real married couple despite using body doubles. The movie contains violent scenes, sadomasochism, graphic self-mutilation scenes. The movie featured a grieving couple that retreated to their cabin in the woods, hoping to repair their broken hearts and troubled marriage. But nature took its course and things moved from bad to worse.
Shortbus (2006)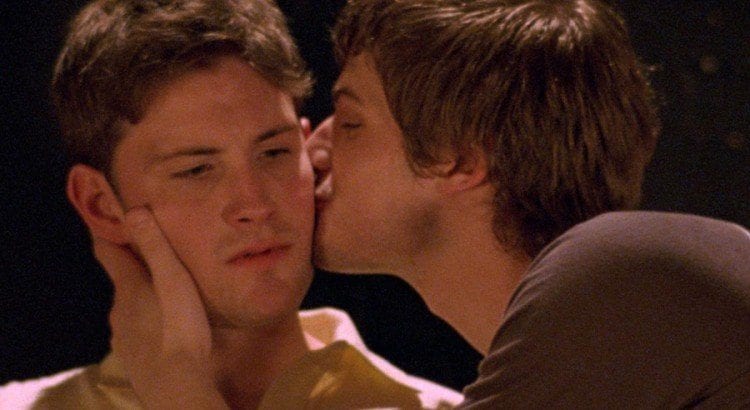 An American erotic comedy-drama, "Shortbus" is a movie that revolves around New Yorkers who often visit Brooklyn salon. Shortbus received from mixed to positive reviews, currently holding a 66% "fresh' rating on the TV movie database – Rotten Tomatoes based on 121 reviews with an average rating of 6.4 out of 10. Shortbus includes a variety of explicit scenes containing non-simulated interactions.
Intimacy (2001)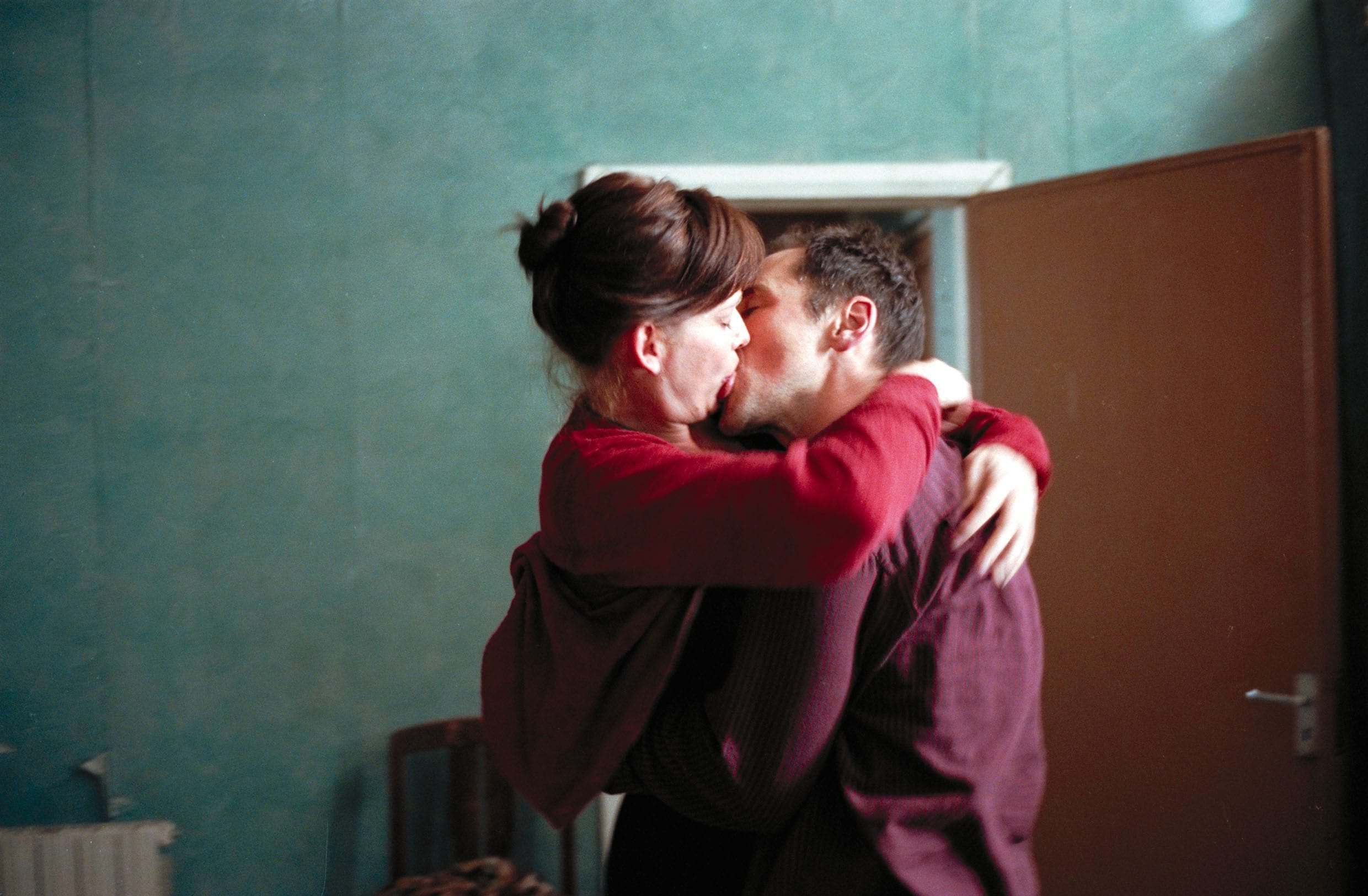 As the name implies, the film tells a story of a failed London musician who goes to a woman for a series of aggressive intimacy every Wednesday.
He does that to ease off the stress of life. At some point, the head bartender became curious and wanted to know more about this woman. Well, that part does not concern us. We are concerned about the weekly scenes.
Frankly, the plenty of wordless scenes between Kerry Fox and Mark Rylance are all real. In an interview, Kerry made it clear that she has no regrets for having done the …. on screen.
Baise-Moi (2000)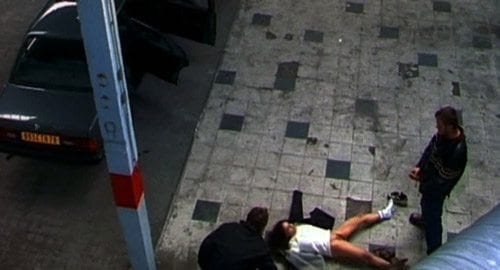 This film received intense media coverage because of its graphic mix of violence and explicit scenes. Consequently, it is sometimes considered an example of the "New French Extremity" In French, Baiser means to have s3x, but it can also mean "a kiss" when used as a noun. So the direct meaning of the movie apparently is "kiss me", but while watching the movie one might name it "Rape me". The movie is brimming with punchy actual intimate scenes. It tells a story of two young women that received bad treatment from society. The duo then resorted to a destructive tour of violence, breaking the laws and murdering men.
Ken Park (2002)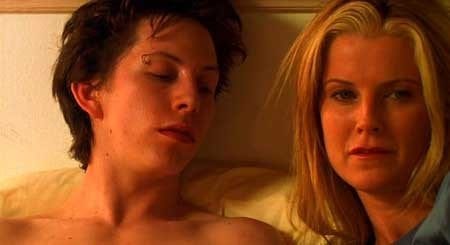 Ken Park is a provocative arousing movie that arguably represents the lives of many young people in California. One of the characters betrays his girlfriend and goes as far as hooking up with her mum regularly. The scenes in the movie aren't fake. Ken Park is about several Californian skateboarders' lives and relationships with and without their parents. The film revolves around the abusive and/or dysfunctional home lives of several teenagers, set in the city of Visalia, California.
9 Songs (2004)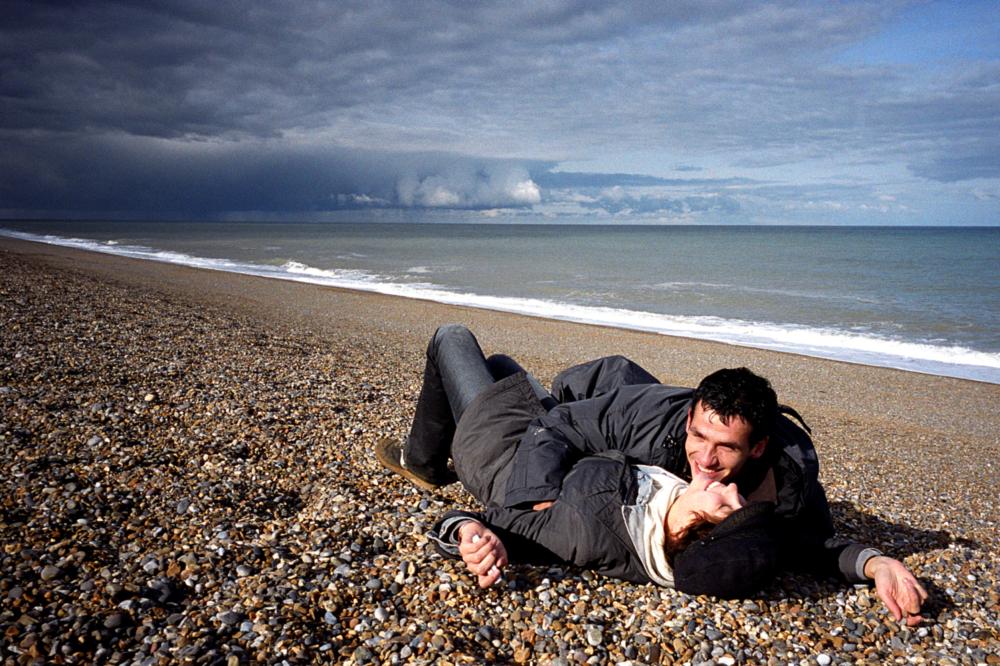 The film tells  the love story of Lisa, an American college student, and Matt, a British glaciologist. The movie portrays real scenes of concert performances by music groups like Black Rebel Motorcycle Club, The Dandy Warhols, and Franz Ferdinand. Similarly, it has actual s3x scenes between Lisa and Matt. According to The Guardian, 9 Songs is the most s3xually explicit mainstream film to date, largely because it includes several scenes of completely unsimulated interactions between the two lead actors. 9 Songs currently holds a 24% on Rotten Tomatoes based on 94 reviews with an average rating of 4.4/10.
Wetlands (2013)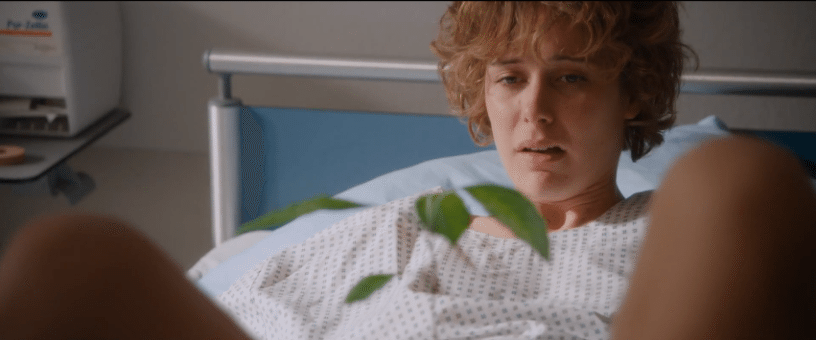 Wetlands is a German movie that was directed by David Wnendt. The movie features a scene where a group of men "had a good time with themselves" on a pizza. Well, the movie showed gross-out scene involving, copious spurts of semen that was real. It is based on the 2008 novel of the same name by Charlotte Roche. Wetlands received mostly positive reviews from critics.
8MM 2 (2005)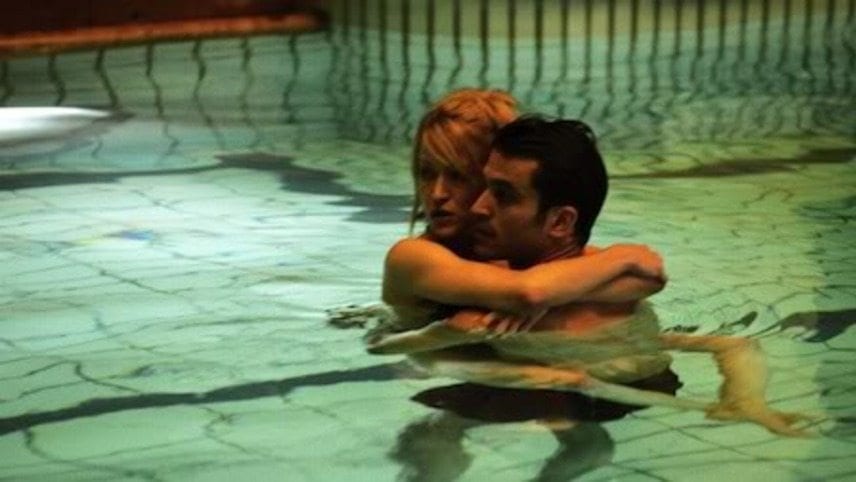 The film revolves around an American political aspirant who faced blackmail after a criminal recorded a threesome he had with a Hungarian prostitute and his high-society fiancée. As a result of that one video, things turned out bad. This American diplomat and his fiancée – Tish and David (Heuring and Schaech) ventured into the sordid underworld of unsimulated interactions in Budapest, Hungary to find out who is blackmailing them with a video taken of them with a prostitute… And yes, the scenes were real.
O Fantasma (2000)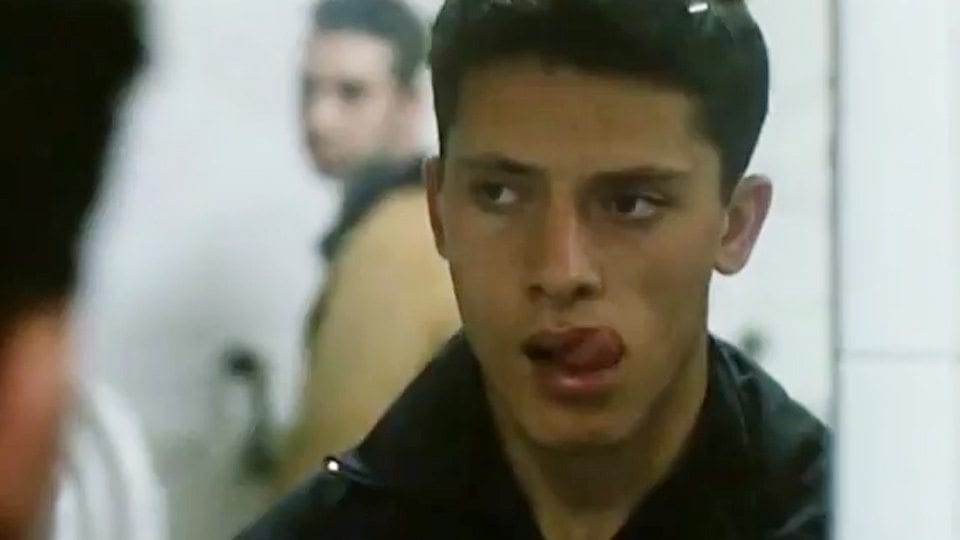 By the title, you could think the story would revolve around ghost since it's the direct translation. But it tells a story of a homosexual garbage collector (Ricardo Meneses), who has quite an active sexual life. Of course, the scenes representing his life are non-fictional. The movie was awarded the best feature film at the New York Lesbian & Gay Film Festival, as well as in the Entrevues Film Festival. Ricardo Meneses was nominated for the 2001 Portuguese Golden Globe award for best leading actor.
Stranger By the Lake (2013)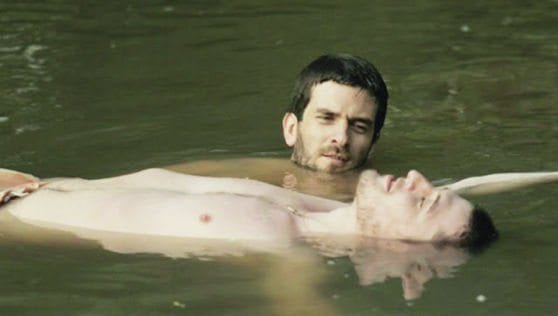 Now, this is another movie featuring explicit scenes that feature real and up close genitalia. The play is a 2013 French drama-thriller film written and directed by Alain Guiraudie. The scenes in the film are real. As a point of fact, the film director won the award for Best Director for his effort. The drama, itself also won the Queer Palm award as well. Stranger by the Lake received widespread critical acclaim. The review aggregation website Rotten Tomatoes gives the film a 93% rating, based on reviews from 87 critics, with an average score of 7.7/10. Metacritic gives a score of 82 based on 26 critics, indicating "universal acclaim."
The Idiots 
(1998)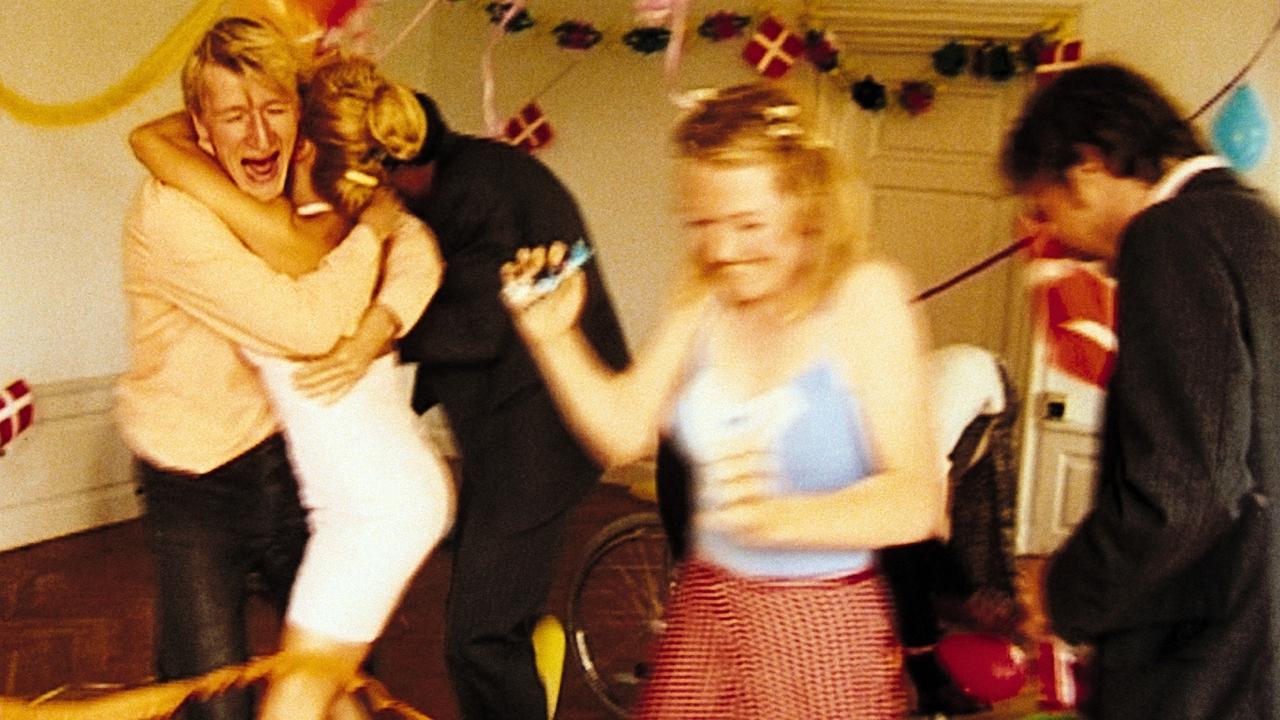 Looks like hooking up on camera is more fun than having it in private bedroom. Here is why, in 1998 Danish comedy-drama film written and directed by Lars von Trier, a group of people gathers at the house in Copenhagen suburb, not any kind of gathering, but to push all boundaries and bring out the "inner idiot" in themselves. Of course, they did that for real. The Idiots was ranked #76 in Empire magazine's "The 100 Best Films Of World Cinema" in 2010. The magazine had previously given it a full five star rating on its release in UK cinemas. It is listed as #941 in the film reference book '1001 Movies You Must See Before You Die'.
The Raspberry Reich
(2004)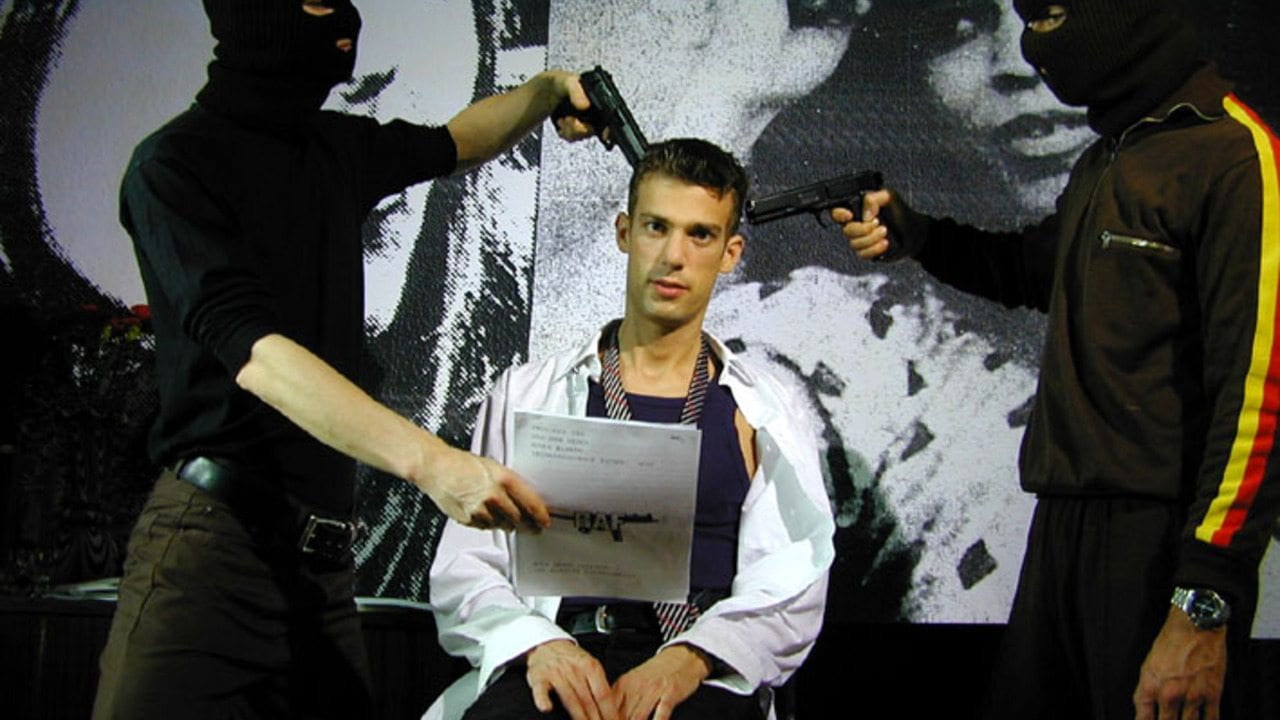 This film is a 2004 film by director Bruce LaBruce which tells a story of "terrorist woman", cult dynamics, and the "innate radical potential of homosexual expression". It's a hilarious film about modern left Germans adopting the culture of extreme left-wing movements of the 1970s. The female leader of the Raspberry Reich,Gudrun, a blond-wigged subservsive who runs a terrorist cell, is convinced that her (straight) brothers can only be truely revolutionary by performing the act with each other in order to prove their mettle as authentic revolutionaries, the scenes here are all real.
Pasolini (2014)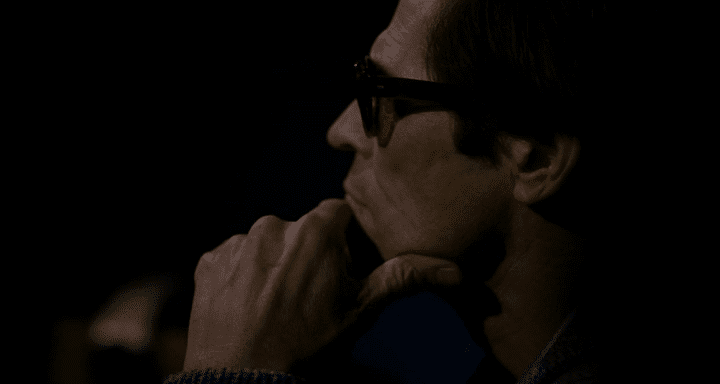 In what could be described as Ferrara's best yet, Willem Dafoe in the title role of Abel Ferrara's fictional reconstruction is superb as the celebrated Italian director who died in mysterious circumstances in 1975. Pasolini is a 2014 English-language Franco-Italian drama film directed by Abel Ferrara and written by Maurizio Braucci about the final days of Italian film director Pier Paolo Pasolini, his life, career and exploits. It features a more direct form of intimacy shown on male actors.
Sweet Sweetback's Badasssss Song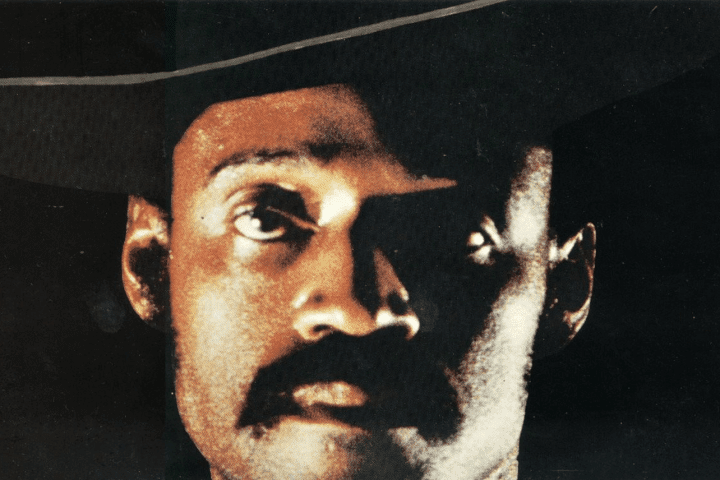 No studio was willing to finance the film, so Melvin Van Peebles decided to fund the film himself, shooting it independently and performing all of his own stunts in several unsimulated scenes. Decades after the film premiered, star Melvin Van Peebles confessed to the fact that he contracted gonorrhea during filming. Mario Van Peebles, Melvin's son later said that he was forced to take part in the scene by his father, who simply wanted to complete his film. 
Cruising (1980)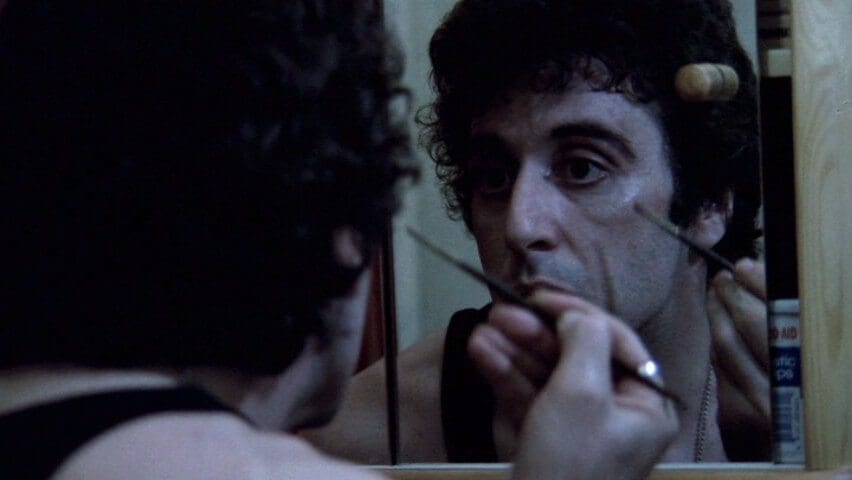 This movie is about a police detective that goes undercover in the underground S&M gay subculture of New York City to catch a serial killer who is preying on gay men. Starring Al Pacino, Paul Sorvino and Karen Allen, this film was widely dismissed for its open-ended finale and production issues. The title is a play on words with a dual meaning, as "cruising" can describe police officers on patrol and also cruising for s3x.
In the Realm of the Senses (1976)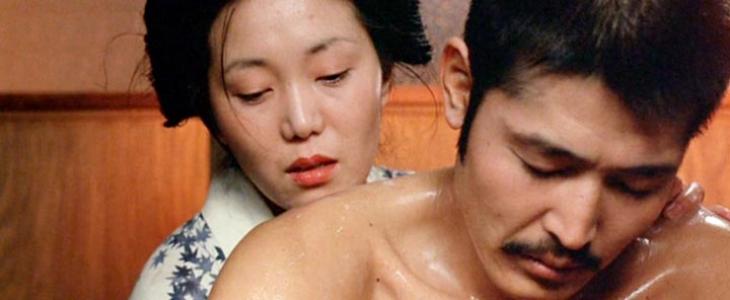 A passionate story about Sada Abe, a woman whose affair with her master led to an obsession which eventually came to a violent end. It is a is a 1976 French-Japanese art film directed by Nagisa Oshima, the movie has also been described as one of the most controversial films of all time. Just like the other ones on the list, it contains scenes of unsimulated intimate activity between the actors
Caligula (1979)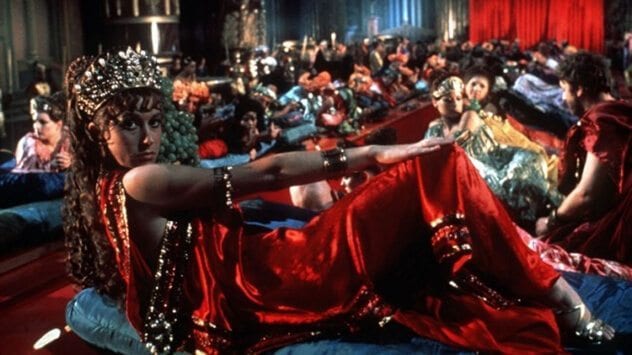 This movie is about the shocking, but undeniably real life tragic story of Rome's most infamous, notoriously insane and lustful Roman Emperor known as Caesar, Gaius Germanicus Caligula. The movie reveals a lot of intimate interactions. There are various versions of the film, ranging from the heavily truncated 90-minute version to the legendary 160-minute hardcore version which leaves nothing to the imagination. 
A Real Young Girl (1976)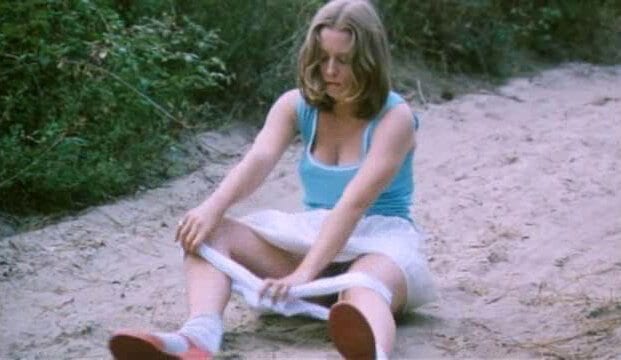 This film is notable for its graphic depiction of sexuality, a very uncomfortable movie to watch which led to it being banned in many countries. It was not released to theaters until 2000. The 14-year-old, Charlotte Alexandra featured in this movie was 20 at the time of the film's production.
Pola X (1999)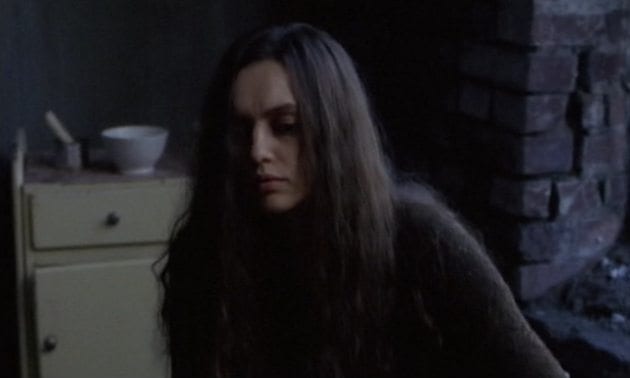 This movie revolves around a successful young novelist who is confronted by a woman who claims to be his lost sister, and the two begin a very intimate romantic relationship. It is a 1999 French romantic drama film starring Guillaume Depardieu, Yekaterina Golubeva and Catherine Deneuve.
Anatomy of Hell (2004)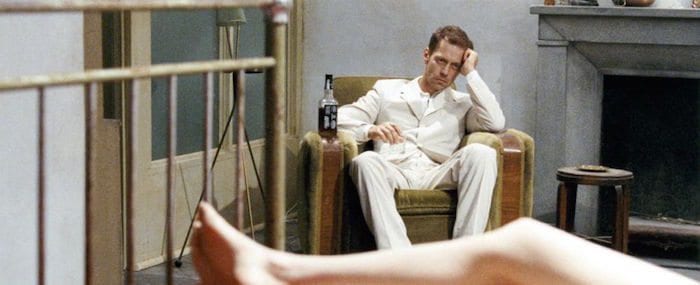 This is a movie about a woman that hires a gay man to spend four nights at her house in order to watch her when she's "unwatchable" after attempting suicide in the bathroom of a gay disco.
It is a 2004 French erotic drama film directed by Catherine Breillat and written by Breillat based on her 2001 novel Pornocratie. According to Breillat, Anatomy of Hell is a "sequel" to Romance, another movie we've mentioned here.
The movie features some images that could be disturbing to many people. A BBC film critic Jamie Russell described it as "one of the most groundbreaking films in recent memory in terms of both the explicitness of its sexuality and its commitment to such an austere intellectual discourse". Of course, just like the other ones mentioned above, the movie is not devoid of unsimulated scenes of intimacy
Love Actually…Sucks! (2011)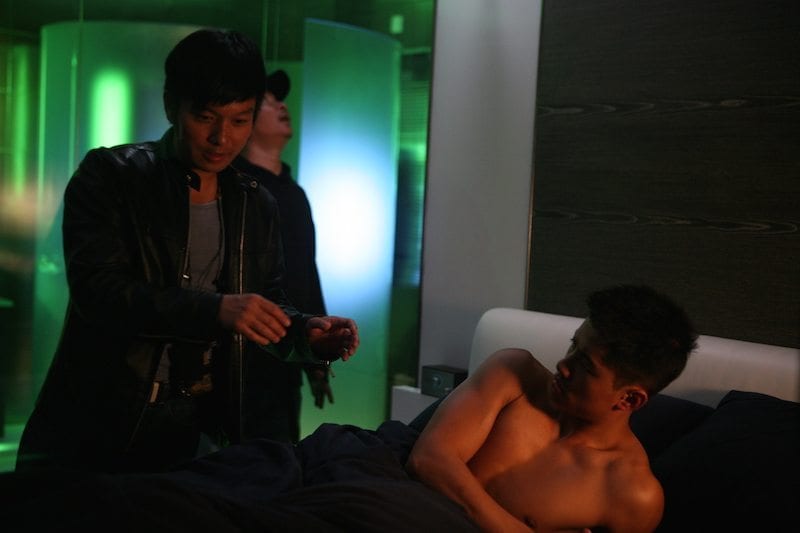 This is a 2011 Hong Kong movie, directed by Hong Kong Chinese film producer Scud. It was inspired by real-life events, it's about a married painter who falls in love with his young male life model, a dance school teacher who is besotted with his senior student, a brother and sister in an illicit relationship, it also tells a story about a lesbian couple, one of whom has role-play paranoia, and is caught in a complex love triangle. The film celebrates the belief that life is love. The movie was released at the 47th Chicago International Film Festival, in October 2011
Wild Orchid (1990)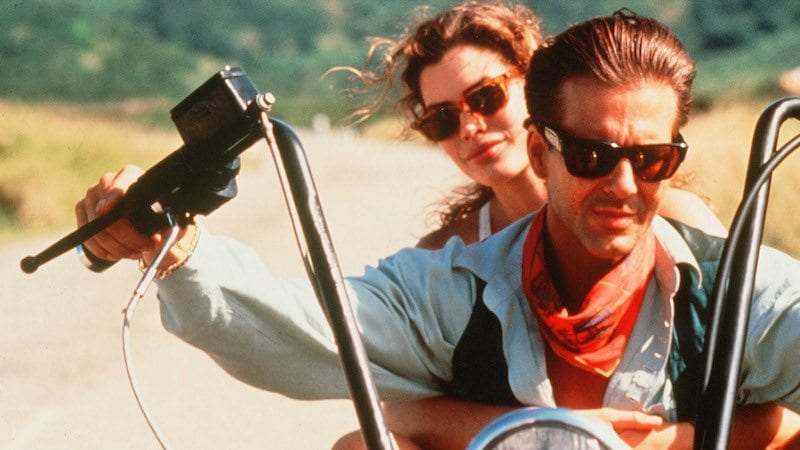 This movie is about a young woman lawyer Emily Reed (Otis) who travels to New York City for an interview with an international law firm, the firm offers her a job on the condition that she can fly to Rio de Janeiro the following morning.
She then became mesmerized by a self-made millionaire during an encounter in Rio setting off a series of erotic encounters. The movie stars Mickey Rourke and Carré Otis. The two actors were actually dating in real-life at the time of making this movie.
Scarlet Diva (2002)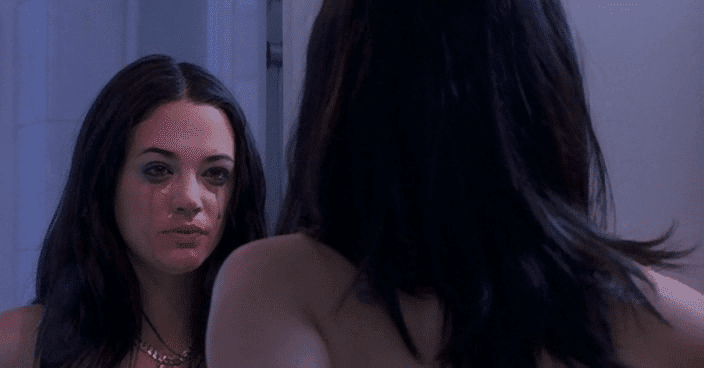 This is a semi-autobiographical film that focuses on the life of a young and popular Italian actress, model and director Asia Argento. It tells the story of Anna Battista (Argento) who seemingly has everything anyone could ever want or need, yet sometimes in life we realise that everything is never enough. In order to make her life more meaningful, Anna resorts to a self-destructive spree of s3x, drugs and other excess while doing some soul searching to find the path for redemption.
Nymphomaniac (2014)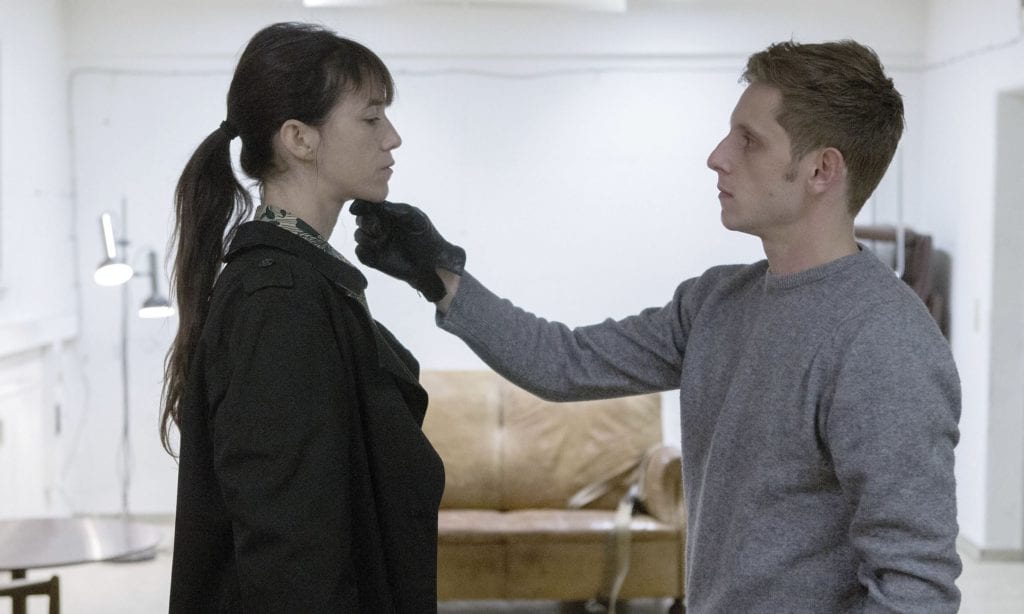 This is a movie about a self-diagnosed nymphomaniac recounting her erotic experiences to the man who saved her after a beating. Nymphomaniac is the third and final installment in von Trier's unofficially titled "Depression Trilogy", the other two being Antichrist (already mentioned in this list) and Melancholia.
According to the producer, Louise Vesth during the Cannes Film Festival, the actors were shot while they were pretending to have s3x, the body of those that actually engaged in the action was digitally superimposed, such that by looking above the waist, it will be the star but when you look below the waist, it will be the doubles.
Otto; Or Up with Dead People (2008)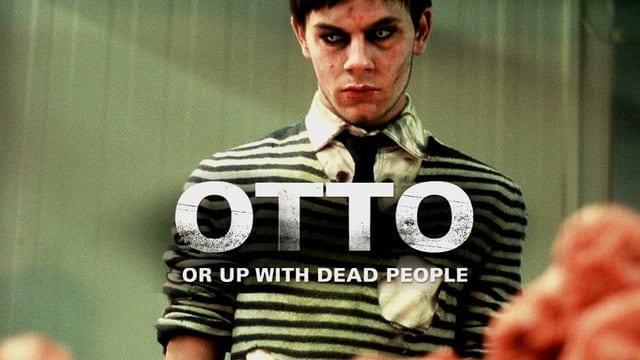 The film is about a zombie named Otto who hitched a ride to Berlin and begins to explore the city. It was directed by Bruce LaBruce, a Canadian actor, writer, filmmaker, photographer and underground adult director based in Toronto, Ontario.
Otto is a handsome, sensitive, neo-Goth zombie with an identity crisis wandering the streets of the city, until one day he auditions for a zombie film. A number of people will find this move as twisted, artsy, and strange. We all agree that this move is definitely sexy.