Lindsay Lohan is an American actress, singer songwriter, model, director and producer with an estimated net worth of $500,000. Lohan was born on July 2 1986 in New York City.
Lindsay Lohan Net Worth: How She Started
Lindsay Lohan started out her show biz career at the age of three as a model. Managed by Ford models, Lohan modeled for high-end brands including Abercombie and Calvin Klein. She also appeared in numerous TV commercials for diverse brands including Wendy's and Pizza Hut.
At 10, she ventured into acting, making her soap opera debut on "Another World". Fast forward a year and Lindsay made her motion picture debut starring in Disney's 1998 remake of 1961 movie "Parent Trap". The movie received favorable reviews from critics and was a commercial success as well. It wasn't long before Lindsay Lohan became a hot topic on the tabs as she went on to star in three successive Disney movies (Freaky Friday, Mean Girls, and Herbie: Fully Loaded) which were all successful critically and commercially.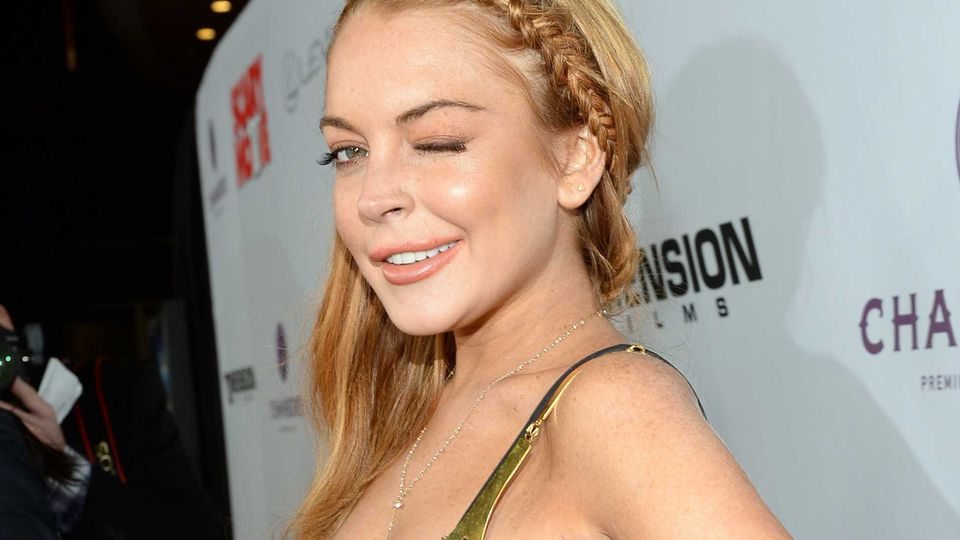 While still active in her acting career, Lindsay was slowly building a music career as well. She recorded soundtracks for some of the movies she starred including Freaky Friday (2003) and Confession of a Teenage Drama Queen (2004). Late in 2004, Lohan released her debut album "Speak" under Casablanca Records. The album became Casablanca's most successful album in years selling over a million copies and peaking at number 4 on the Billboard 200. The album was certified platinum, while her follow up album was certified gold.
Lindsay Lohan Net Worth: Dwindling Acting Career
Her 2006 movie Just My Luck received very poor reviews, though she bounced back with other 2006 movies including "A Prairie Home Companion" and "Bobby", Lindsay was put on probation in 2007 after being caught driving under the influence. It turns out young Lindsay was having problems handling the "star life". As a result, she lost many movie deals as she had to check into rehab. But Rehab never really solved the problem as she was soon caught up in the dilemma of financial indebtedness which took a toll on her wealth.
In the midst of the legal and financial issues, Lindsay managed to keep her career going. In the years 2008 and 2009, she went back to her first love- modelling. She modeled for fashion brands like Fornarina, Miu Miu, and others. She also launched a clothing line 6126. She also resumed acting starring in Labor Pains (2009) and Machete (2010).
In 2011 it was rumored that the celebrity party girl was on the verge of bankruptcy. She appeared nude in the Playboy Magazine to receive a million dollar paycheck. Between 2011 and 2013 she spent more time dealing with legal problems than she did on her career. Uncle Sam siezed her accounts as she owed six figures in back taxes. The model even checked into rehab again. In 2013, Oprah came to her rescue paying her $2 million for an in-depth personal interview.
Lindsay Lohan's net worth should be way higher than it is if it were not for her lavish spending and wild party lifestyle which made her break the law more often than not. Good thing she's managed to escape jail term. It appears the ex Disney star is slowly turning a new leaf. Rumor has it she has been engaged to her Russian boyfriend Egor Tarabasov who according to her parents have been a positive influence on her. Egor who is 7 years younger than Lohan is son to a Russian millionaire businessman.
See Also: Kendall Jenner Net Worth