David Andrew Burd, better known by the stage name Lil Dicky is a quirky artist who is blazing his way through the hip-hop industry. The rapper and comedian is widely recognized and loved for his unorthodox style of rap which blends comedy with rhymes. While other rappers occupy themselves with talking about the sheer amount of girls and money they have in their songs, Lil Dicky goes the opposite direction; he raps about the things he doesn't have and the little things in life that gets his blood pumping. Since he rose to fame and became a household name, a lot of people have been wondering about Lil Dicky's net worth. Unlike most other rappers, bling, gold-plated teeth, and other showy forms of wealth are not his thing.
It has only been a few years since he came on the music scene, but Lil Dicky has done pretty well for himself so far. He is a living testament that with hard work, creativity, and determination, anyone can achieve their wildest dreams. Looking at Lil Dicky's background, one would have a hard time imagining that a person like him could make it in the rap game, but his talent has prevailed and eked out space for him to thrive. Let's take a look at Lil Dicky's net worth and how he made his money.
What Is Lil Dicky's Net Worth?
Even though he comes from a wealthy family, no one can accuse Lil Dicky of not working for every penny he has earned. He's had a very comfortable life, graduated summa cum laude from university, then went on to work in a prestigious firm before quitting to pursue music full time; Lil Dicky's success is entirely his own!
The bulk of Lil Dicky's net worth comes from his rap career, however, he also makes money off YouTube. His channel has over 1.5 million subscribers and his videos have garnered more than 400 million views, all of which translate to serious cash for him. He has also landed a couple of lucrative endorsements that have helped fatten his bank account. As of 2019, Lil Dicky's net worth is estimated to be a whopping $8 million.
How He Made His Money From Rap Music
In the beginning, Lil Dicky was drawn to rap because he hoped to make a name for himself, which would make it easier for him to break into the film and television industry as a writer. However, he came to really love rap and decided to stick with it. His journey to fame began in April 2013, when he dropped the video to his song, Ex Boyfriend. It immediately went viral, getting over 1 million views in 24 hours.
The success and positive reception that followed the release spurred him to keep on making more music to satisfy his growing fanbase. Lil Dicky was more than prepared for the task, as he began releasing a music video or a new single every week over the next five months. As the music flowed, his fanbase continued to swell in size.
Five months after Ex-Boyfriend, Lil Dicky had released 32 songs and 15 videos, but his money had run out. He started a Kickstarter campaign, imploring fans to support him to reach his $70,000 target that'd allow him to keep making music. People responded generously and he was able to raise $113,000.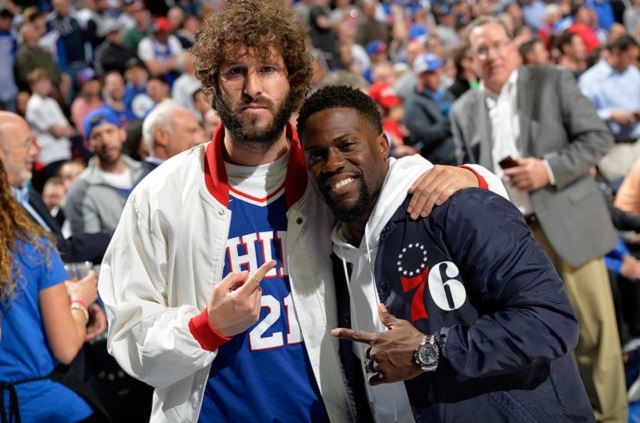 In February 2014, Lil Dicky held his first live show to the delight of his fans. Shortly after, he signed with the independent rap label, CMSN, and began working on his debut album, Professional Rapper, released in July 2015. The album went on to top music charts everywhere and sold exceedingly well. Since then, Lil Dicky has gone on tours, performed at numerous concerts and events, all of which have earned him serious bucks.
Was Lil Dicky Ever Broke?
Yes, Lil Dicky was proper broke at the start of his career. After he quit his good-paying advertisement job to pursue rap full-time, he poured all his savings into making music and eventually ran out of money. As he wasn't working, and he was bringing home next to nothing income-wise, he had to turn to his fans for help. Lil Dicky's net worth is in the millions now, but there was a time in his life when he had very little to go on with, and all that changed in just a few years.