A very intelligent and hilarious man, Jerry Seinfeld is an American comedian and actor who is regarded as one of the most successful people in comedy, he also has the net worth to show for it. As an actor, he has been active onscreen since the 1970s, wowing fans all over the world with his creativity and immense talent. He has created TV series as well as web series which have gained serious popularity around the world and has also sold out so many stand-up comedy shows during his career so far, establishing himself as one of the most beloved stars in the comedy industry.
Jerry Seinfeld is reported to be one of the highest-paid comedians in the world at the moment. Keep reading to find out how much money has he made exactly and what Jerry Seinfeld's net worth is right now.
Who Is Jerry Seinfeld?
Born on the 29th day of April 1954, Jerry Seinfeld's full name is actually Jerome Allen Seinfeld. The comedian was born in Brooklyn, one of the most populous cities in New York City, USA. However, he grew up in Massapequa, another city in New York. His father has been identified as Kálmán Seinfeld and his mother's name has been revealed to be Betty Seinfeld.
Jerry may have gotten his funny side from his father. This is because, according to reports, Kálmán Seinfeld loved telling jokes and even collected some jokes that he heard while serving in World War II. He grew up with a sister called Carolyn, who he is very fond of.
Growing up, he attended the Massapequa High School on Long Island. He then proceeded to attend the State University of New York at Oswego. However, after his second year at the university, he transferred to Queens College, where he eventually graduated with a degree in Communications and Theater.
Jerry Seinfeld developed an interest in comedy while he was still in college and actually took part in several comedy college productions. His passion for comedy increased following his graduation and he began to try out his luck at open-mic nights at "Catch a Rising Star", a chain of comedy clubs in New York. He impressed the crowds and soon began to land roles in TV shows and sitcoms, gaining some attention.
The comedian finally got his big break in 1989 when he began to appear in Seinfeld, a live-action sitcom which he created and wrote with Larry David. He starred in the sitcom from 1989 to 1998 across 180 episodes while also serving as the executive producer of the series. The sitcom became one of the most acclaimed and popular sitcoms of all time and skyrocketed Jerry Seinfeld to immense popularity in America and beyond.
Over the years, he has had more exploits on stage as a stand-up comedian and on-screen as a comic actor, impressing fans with his creativity. In fact, in 2005, Jerry was named the "12th Greatest Stand-up Comedian of All Time" by Comedy Central. Today, he is married to Jessica Seinfeld, an author and philanthropist and they have three children together.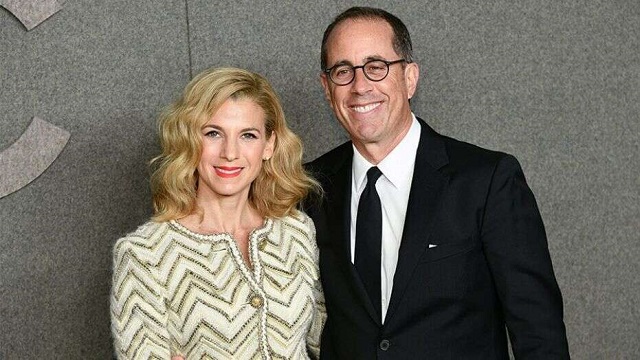 What Is Jerry Seinfeld's Net Worth?
From the foregoing, it is apparent that Jerry Seinfeld has been able to amass a lot of wealth during his career. He has even been described as one the highest-paid comedians in the world, earning several million every year from his work as an actor and stand-up comedian. So, what is Jerry Seinfeld's net worth at the moment?
Jerry Seinfeld's net worth has been revealed to be a whopping $950 million by different sources and it appears that this figure is increasing as time goes by.
Read Also: Top 10 Highest Paid Comedians In The World
How Exactly Did He Become So Rich?
So, how did Jerry Seinfeld make all his money? According to reports, much of the comedian's money came from his work on the sitcom Seinfeld. At the time he was featured on the show, he was reported to have earned an incredible $1 million per episode and was described as one of the best-paid TV actors at the time. He ended up raking in hundreds of millions while the show lasted.

Today, Jerry Seinfeld keeps on making money from reruns of the Seinfeld sitcom as he reportedly owns a stake in it. It is noteworthy that the show has had some very lucrative and ongoing syndication deals over the years and has even raked in over $6 billion since 1995.

Apart from his earnings on Seinfeld, Jerry is reported to have signed some juicy deals with Netflix including creating Comedians in Cars Getting Coffee, a popular web series, and some stand-up specials which have earned him a lot of money.

Jerry Seinfeld is also an author and his book sales have raked in money for the comedian as well. He published his first book, Seinlanguage, in 1993 and then published Halloween, a children's book in 2002. These books have sold successfully over the years.

Fact Check: We strive for accuracy and fairness. If you see something that needs updating,