James Rothschild is from one of the highly wealthy families in the world. He is a British banker who came to light after getting married to Nicky Hilton on July 10, 2015.
The British banker and the heir of the Rothschild family, James Rothschild has assets worth of $60 million (not considering the family's worth).
His Marriage to Nicky Hilton
James and Nicky got hitched in possibly one of the most expensive weddings in history; all thanks to the Hilton's family staggering wealth of $900 million and of Rothschilds' $700 trillion tied up in their property, banking business, art, wine, and charities.
See Also: How Much Is 50 Cent Worth After Going Bankrupt?
You might think this union is bound to be a garish affair. But nope! It isn't. The couple seems really sweet. Rothschild is nice and Hilton is cool; what more would these lovebirds need to make their vows work right?
Nicky and James first met at Formula One heiress, Petra Ecclestone's marriage to James Stunt in 2011. The couple instantly hit it off, sharing their love, horse riding and letting their fans know through social media. Rothschild knelt before Hilton on a boat on Lake Como and flew to London to ask her parents to okay his intent of getting married to their youngest daughter.
To most, James' proposal was the best romantic experience for Hilton who was previously in a short-lived marriage with financier Todd Meister. Everyone agreed she was really lucky to find a man with a good heart and wealth. It was highly believed that they would build a great future for themselves.
Nicky wore a £50,000 couture Valentino wedding gown and an enormous eight-carat diamond engagement ring, estimated to be worth £1 million. Woot!
And, Paris Hilton! Yeah! She was the bridesmaid (again) who seemed really happy for her little sister.
James Rothschild's Net Worth
James recently sold a farm for $25 million in Suffolk, one that belonged to the family for 75 years. James may not personally be worth so much, but the Rothschild family's net worth is valued at $700 trillion, so, he does not really have to worry about expanding the value of his personal riches. After all, he's heir to the family's banking dynasty and all the property that the family owns.
It is very well known that Jame's father was Amschel Mayor James Rothschild, executive chairman of Rothschild Asset Management of the Rothschild banking family of England. Sometime in July 1996, Amschel was found hanging in a Paris hotel room. This happened after a meeting where plans were made for a merger of asset management companies. It is a widely held view that he hanged himself because he was depressed by the death of his mother, Teresa Georgina Mayor who died six weeks earlier.
See Also: Tom Hiddleston's Profile
It was also reported that Jame's mother, Anita Patience Guinness told a court that Jame's father had depression tendencies. A quote attributed to her said:
"His family had noticed that he had depressive tendencies. We do not know the reason for this but certain family antecedents predisposed him to this act. The loss of his mother had affected him."
As at the time of Amschel's death, it was estimated that his personal fortune wasn't lesser than 30 million pounds.
Ventures and Endeavors
Despite the huge inheritance attached to James' name, he wouldn't settle for them. He decided to build a career for himself in finance. James would later work as an investment banker at N. M. Rothschild & Sons Limited. After that, he'd serve as an analyst at JNR UK Ltd. He also served as an analyst at Hargreave Hale Ltd and, has been a partner and the deputy president of the Monument Capital Group investment firm since 2010. Aside those, he also a Partner at Lepe Partners LLP.
While James currently works as the vice-president of Monument Capital Group in London, his wife Nicky Hilton is based in New York pursuing her career as a designer. She gave birth to their first child, a baby girl named Lily Grace Victoria Rothschild in July 2016 and in December 2017, they welcomed their second girl Teddy Marilyn Rothschild.
James, Nicky and their two daughters (including their two cats) live in their Manhattan penthouse in New York City's Noho neighborhood.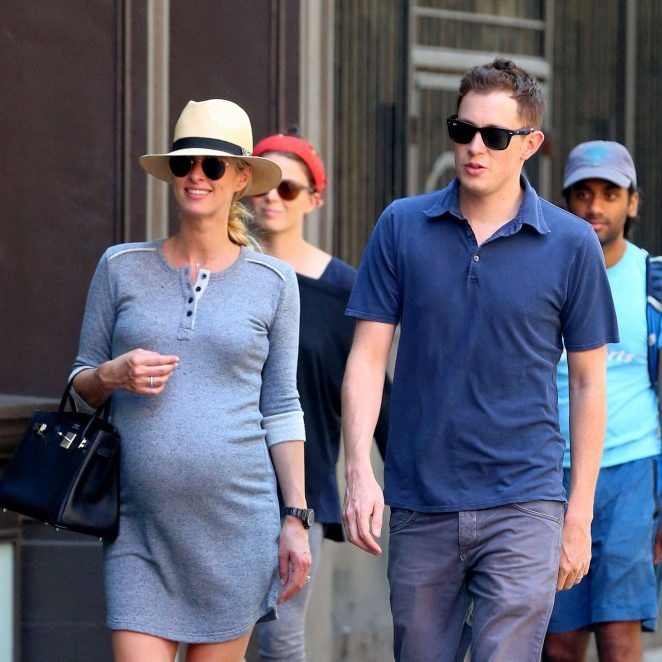 Though James is the only son of his parents, he has two sisters, Kate Emma Rothschild and Alice Miranda Rothschild Goldsmith. Kate was born in 1982. She married the son of the late billionaire, Sir James Goldsmith in 2003 and they now have three children. Alice is married to the brother of Kate's ex-husband, a politician of the British Conservative party, Zac Goldsmith.
Wiki Facts about James Rothschild
Full Name: James Amschel Victor Rothschild
Profession: Banking and Investments
Height: 5 ft 10 in
Weight: 78 kg
Ethnicity: Jewish
Nationality: British
Date of Birth: January 1, 1985
Place of Birth: Oxford
Marital Status: Married (Nicky Hilton)
James Rothschild total assets: $60 million