When it comes to Hollywood stars, just a few actors can match New Jersey-born actor, Jack Nicholson, in terms of accomplishments, both critically and financially. He is one of the most awarded actors in modern history, particularly the Academy Awards, where he is only second to Katherine Hepburn for most award wins in acting. Just as well, Jack Nicholson is one of the richest in his field, with a personal net worth of $400 million.
He has been an actor for more than five decades, playing different roles and personas onscreen and through this, as well as having an extensive filmography, he has built his massive wealth.
We take a look at how Jack Nicholson achieved his $400 million fortune below.
How Did Jack Nicholson Achieve His Net Worth of $400 Million?
Jack Nicholson has been able to achieve his net worth primarily from well-structured contracts for his films, both as an actor and behind the scenes as a writer, director, and producer. He has investments that have ensured the continued growth of his wealth, even as he reduces his appearances in front of the camera.
Here is an in-depth look at each contributor to his net worth.
Acting
Before he began working as an actor, he worked as an office worker under animators at the MGM cartoon studio. While there was a path for him to become an animator at the respected studio, Jack Nicholson harbored a dream of becoming an actor. In 1956, his dream came true when he appeared in an episode of Matinee Theater as an unnamed character.
His first named role came two years after – in 1958 when he played Jimmy Wallace in The Cry Baby Killer. He had to wait another two years before he began getting cast regularly, starting with a role as Buddy in Too Soon to Love in 1960. In the same year, he appeared in other films and TV shows like The Wild Ride, The Little Shop of Horrors, Mr. Lucky, and Studs Lonigan.
Despite working as an actor for over a decade, he did not get his big break until 1969 when he was cast as George Hanson in Easy Rider. Jack Nicholson got his first Oscar nomination for the role, giving him leverage in salary negotiation as an actor, and eventually, a boost in his net worth.
He followed up his award-winning performance with other films like On a Clear Day You Can See Forever, The Rebel Rousers, and Five Easy Pieces. He earned $12,500 in salary for his role in On a Clear Day You Can See Forever, while Five Easy Pieces earned him another Academy Award nomination.
Over the years, as Jack Nicholson cemented his reputation as a highly talented actor known for playing anti-heroes, he racked up millions of dollars in salaries. He earned $1.25 million for The Shining, $4 million for Heartburn, $5 million for Ironweed, $10 million for Hoffa, $15 million for As Good as It Gets, $20 million for Anger Management and more.
While his salary increased for each film, it is perhaps his contract for one of his iconic films, Batman, where he played Joker, that fetched him his highest income. Rather than collect his standard $10 million salary at the time, he opted for $6 million in salary and a percentage of the film's profit. The deal netted him more than $60 million after the film grossed more than $400 million.
The legendary actor has been in more than 78 films and TV shows.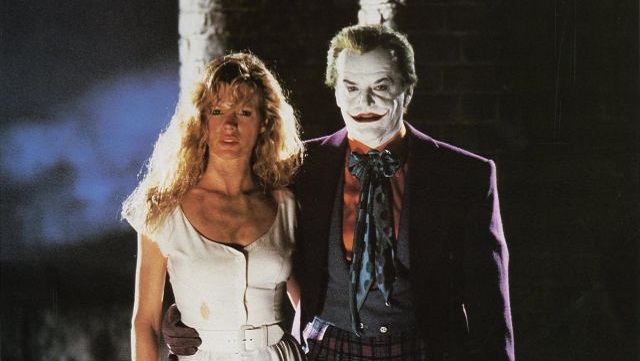 Filmmaking
While acting has fetched him the highest percentage of his revenue, he has also made some from his work behind the camera as a producer, writer, and director.
He produced his first work, The Shooting, in 1966, and has produced seven others, including Head and the short film, I Am But a Fool. As a director, he has four credits to his name, which include films like Goin' South and The Two Jakes.
Before he got his big break as an actor, Nicholson worked as a writer. He wrote films like Thunder Island, Flight to Fury, The Trip, and a couple of others.
Unlike several of his peers, Jack Nicholson does not have a production company of his own but he has made a substantial amount for his work behind the camera.
How Does Jack Nicholson Spend His Money?
It is presumed that some of Jack Nicholson's $400 million fortune lies in stock and shares in various companies. Sadly, details of his investment portfolio are unknown at this time.
However, the semi-retired actor has a vast collection of artworks believed to be worth more than $100 million. His art collection includes works by artists like Andy Warhol, Jack Vettriano, Henri Matisse, and a couple of others.
Jack Nicholson is equally known to spend his money on real estate. The actor has owned and lived in a couple of mansions ever since he began to acquire his millions.
He owns a Malibu mansion worth $4.25 million and another in Aspen worth $15 million. He bought Marlon Brando's house for $6.1 million after his death. He also contributed significantly to the purchase of a home for his friend, Robert Evans, the film producer.
Jack Nicholson has also committed his net worth to luxury cars and lawsuits. He once spent $500,000 to settle a lawsuit in 1994.