What is Howard Stern's net worth?
Howard Stern's net worth is estimated to be $650 million as of 2021
Net Worth:

$650 million
Salary:
$90 million a year
Income Sources:
Radio and TV career
Age/Date of Birth:

69 years old (January 12, 1954)
Height:

In centimeters- 196 cm
In meters- 1.96 m
In Feet/Inches- 6 feet 5 inches
Nationality:
American
Last Updated:

2021
Renowned for his famous eponymous radio talk-show "The Howard Stern Show", the American radio host has made quite a fortune in a career which many has written off as not top-grossing. Howard Stern who is also a television personality, disk Jockey, author and actor has achieved an estimated net worth of $650 million
Howard Stern's Early Life and Career Beginnings 
Howard Allen Stern was born in Queens, New York on January 12, 1954. His father, Ben, somehow had a role to play in getting him interested in media. Ben, a war veteran was a radio engineer who was a part-owner of a Manhattan recording studio named, Aura Recording Inc. He frequently taped his children during holidays while asking them questions about current events and if the kids didn't know what to say, he'd get sarcastic.
Thanks to his dad, Howard at the age of 5 knew he wanted a career in radio. Throughout high school, Howard maintained a highly introverted lifestyle belonging only to a Key Club. However, things changed while he attended college at Boston University where in his second year, Howard volunteered at the campus radio where he read the news, hosted interviews and played records.
Career Success
In July 1975, Stern landed his radio-telephone operator license from Radio Engineering Institute of Electronics, Fredericksburg, Virginia. August of the same year, Howard, at 21, landed his first professional radio job at WNTN in Newton, Massachusetts.
His first paid job at WRNW, Briarcliff Manor New York in 1977 paid $96 per week. His hard work at the station soon promoted him to the production director level which came with an income raise. He earned $250 per week.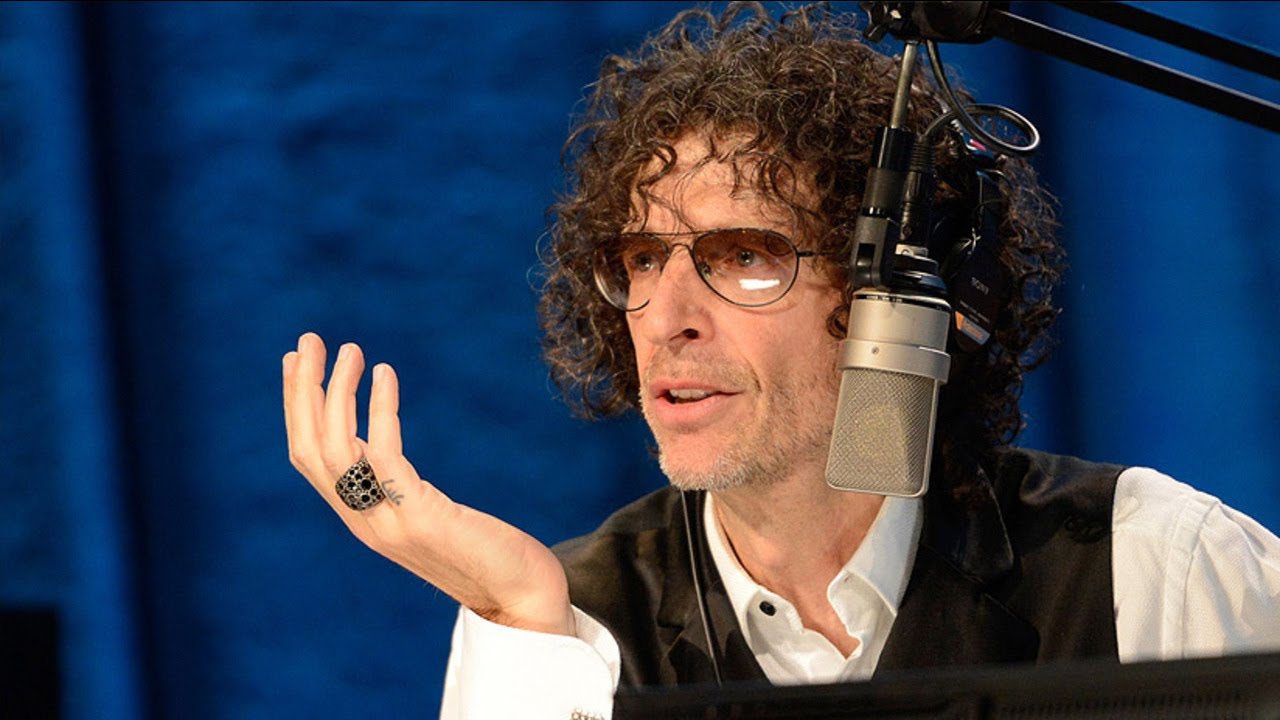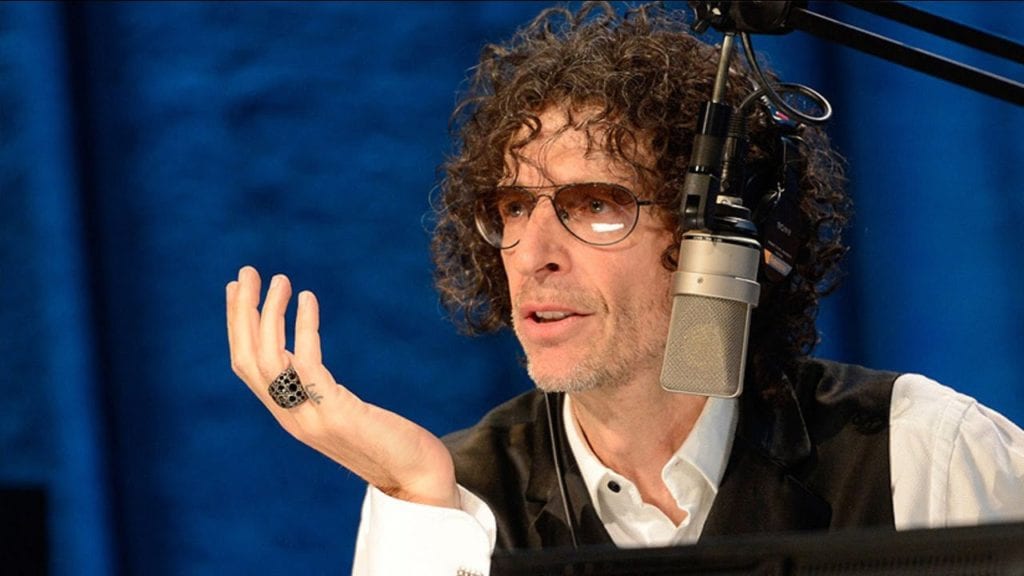 Stern then worked at WCCC in Hartford, Connecticut and later WWWW in Detroit. In March 1982 after working for another radio station in Washington, Stern was hired by WNBC New York on a $1 million contract. He began gaining national exposure in 1984 when he was featured on People Magazine and also made an appearance on Late Night with David Letterman. In 1986, his show went into national syndication and by 1995 he was earning $8 million annually.
It took Stern over 10 years to attain success in his radio career. Within this time, he emerged as one of the most successful radio personalities. He was also able to start his own television show in New York while at WXRK and worked there for 20 years before joining Sirius in 2005.
The radio jock's popularity soared so much that at its highest peak, his show was listened to by almost 20 million people in both USA and Canada.
Books, Film, and TV shows
In 1993, Stern signed a $1 million advance contract with Simon & Schuster to publish his very first autobiographical work, "Private Parts". The book was released on the 7th of October, 1993. It became the fastest-selling title in the history of its publishers. In fact, the first printing of the book sold 225,000 copies within hours after it hit the bookshelves. His second autobiography also appeared on the New York Times Best Seller List at number 1.
Howard Stern's book, "Private Parts", was adapted into a film with him playing himself in the title role. The film was released on the 7th of March 1997. It topped the box office with a gross of $14.6 million on its opening weekend. It went on to sell a total of $41.2 million in movie tickets.
Since he started his career in New York, Stern has hosted several late-night TV shows. As one of the judges on America's Got Talent, Stern takes home an annual salary of $15 million.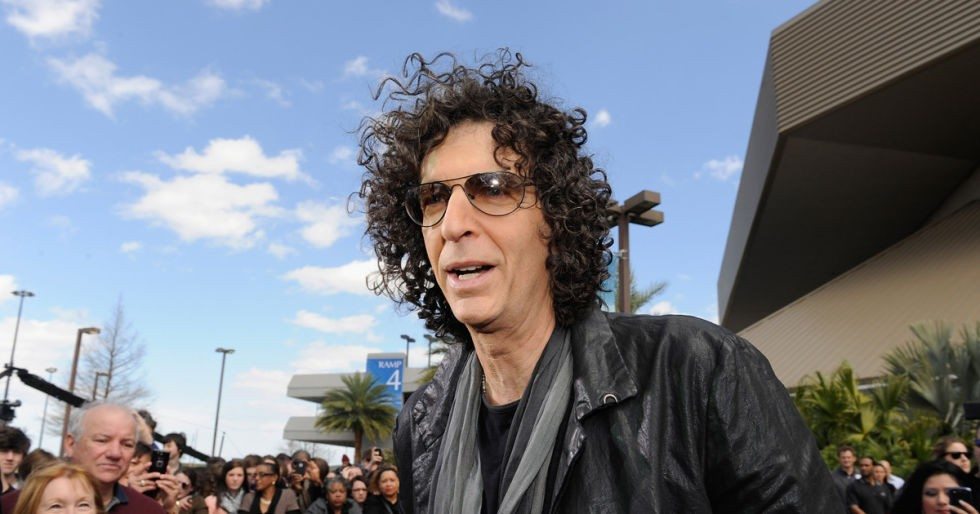 Howard's woes emanate from his reckless talk on his radio show. He usually touches on various topics on different fields and is fond of using uncensored language in his interviews and dialogue. This has frequently landed him into problems. Between 1986 and 2006, his outspoken style got him repeatedly fined by the FCC for indecency. His style of presentation in his show has made him loathed by some people while others love him for his lewdness. The fines and interference from the FCC are what led him to opt for satellite radio in 2004. By the time he was leaving, his employers had paid $2.5 million in fines to the FCC.
His Huge Net Worth and Earnings Makes Him The Highest-Paid Radio Personality 
Howard Stern is currently enjoying an annual salary of $90 million, making him one of the world's highest-paid celebrities. Besides, he is currently the highest-paid radio personality in the whole of the United States of America.
According to Forbes, Howard Stern's annual income has dropped to a certain extent after he joined Sirius. However, he still retains the number one position. The King of all media is a very wealthy man by many standards and his net worth as of the time of this writing is estimated at $650 Million.
While he owns a lot of homes, Stern's Hamptons Mansion, a 16,000 Square Feet stands out from the rest. The house which befits a king comes complete with eight bedrooms, 12 bathrooms, a great room, a media room, an attached cabana, a bowling alley and a wine cellar with a tasting room.
KEY TAKEAWAYS
The media personality has earned hundreds of millions from previous contracts
In 2004, Stern signed a five-year contract with Sirius worth a reported $500 million
Since joining Sirius, he has earned over $1 billion
He nets roughly $333k per show after taxes and all costs and earns roughly $90m/year after production costs
His real estate investments and assets are worth over $100 million
His NYC penthouse alone is likely worth over $50 million
In 2013, he Paid $52m for a mansion in Palm Beach, Florida
His Deal With Infinity Broadcasting Was Worth Over $10 Million
In 1989, fans sold out Nassau Coliseum to watch him play tennis
He has written two New York Times bestselling books
He won Billboard's "Nationally Syndicated Air Personality of the Year" 8 years in a row
These are some of the best highlights of Howard Stern's career:
50 Ways to Rank Your Mother (Album, 1982, Wren Records: Re-released in 1994 as Unclean Beaver on Ichiban/Citizen X labels)
The Howard Stern Show (1987-1992)
The Howard Stern "Interview (1992 – 1993)
Howard Stern (1994 – 2005)
Private Parts: The Album (Album, 1997: Reached No. 1 on the Billboard 200 chart, certified Platinum)
The Howard Stern Radio Show (1998 – 2001)
Satellite Awards (Best Actor In Motion Picture, 1998)
Blockbuster Entertainment Award (Favorite Male Newcomer, 1998)
Adult Video News Award (2000)
Howard Stern on Demand (2005-2006)
America's Got Talent (2006 – 2015)
Meet Howard Stern's Parents
Stern's parents, Ben Stern (father) and Ray Stern (mother) are Jewish and, their families were respectively from Poland and Austria-Hungary. While his mother was an office clerk in New York City before she worked as a homemaker and later became an inhalation therapist; his father served in the U.S. Army in Long Island and California.
Ben Stern later worked as a radio engineer at WHOM in Manhattan and as a co-owner and operator at Aura Recording Inc. He played an important part in sparking Stern's interest in radio, helping him get the right start. Ben supported Howard Stern who picked interest in radio as early as the age of five by setting up a microphone, tape machine and turntable in their home basement for him to record his radio shows which were more of make-believe at the time.
Howard Stern also visited his father's recording studio, further fueling his desire to be on the air. His parents are responsible for introducing him to Transcendental Meditation which he credits for helping him deal with certain habits like smoking. It also assisted him in achieving his goals at work.
Howard Stern Was Married Twice
Stern has been married twice. His first wife, Alison Berns featured in a student film he made about Transcendental Meditation at Boston University. According to the media mogul, within a week of meeting Alison Berns, he was convinced she's the one.
They got married at Temple Ohabei Shalom in Brookline, Massachusetts, on June 4, 1978 and have three daughters – Emily Beth, Debra Jennifer, and Ashley Jade. However, the marriage couldn't stand the test of time. Stern's commitment to his job led to the end of their marriage which officially ended in 2001 with an amicable divorce and settlement.
While he was single, even before his divorce was finalised, Stern dated some women, including Angie Everhart and Robin Givens. He started dating model and television host, Beth Ostrosky in 2000. The duo announced their engagement on his radio show on February 14, 2007 and they got married at Le Cirque restaurant in New York City on October 3, 2008.
He Has Three Children (Daughters) From His First Marriage
Seems like kids are not on the cards in his second marriage but his first union produced three daughters – Emily Beth, Debra Jennifer, and Ashley Jade. His first daughter Emily was born on May 7, 1983. She is currently plying her trade as an actress, artist, and singer, with a degree in Theater, acquired from New York University's Tisch School.
Born on 9 May 1986, Deborah Jennifer is the second child of Howard Stern with his first wife. She is also an actress with her debut traced to the show Parker Lewis Can't Lose. For the Boys (1991), Nudist Colony of the Dead (1991) and Wide Awake (1998) are some of her acting credits. Debra is also a founding partner at Debra Stern Associates which provides counseling and therapy services.
The youngest of the Stern kids, Ashley Jade Stern was born on January 24, 1993. She is the quiet one in the family and only showed up in the media space during the divorce proceedings between her parents. She was eight years old at the time of the divorce. Ashley mostly stays away from media attention and can't be found on social media yet.
Profile Summary
First Name:
Howard

Last Name:
Stern
Estimated Net Worth:

$650 million
Salary:
$90 million a year
Radio and TV career
Last Updated:

2021
Also Known As:

Tzvi
Sex/Gender:

Male
Profession:

Media personality and author
Famous For:
for his radio show The Howard Stern Show
Colleges/Universities Attended:

South Side High School
Boston University
The Radio Engineering Institute of Electronics

Educational Qualifications:

Diploma
Degree in communications
Religion:

Jewish
Birthday & Zodiac

Age/Date of Birth:

69 years old (January 12, 1954)
Zodiac Sign:
Capricorn
Birth Place:

Queens, New York, United States

Nationality:
American
Ethnicity/Race:

Polish, Austro-Hungarian
Country of Residence:

The United States of America
Physical Attributes

Height:

In centimeters- 196 cm
In meters- 1.96 m
In Feet/Inches- 6 feet 5 inches
Weight:

In Kilograms – 85 Kg
In pounds– 187 lbs

Eye Colour:

Blue
Hair Color:

Dark brown
Other Body Measurements:

NA
Relationships

Marital Status:

Married
Spouse/Partner:

Beth Ostrosky Stern (m. 2008)
Alison Berns (m. 1978–2001)
Family and Relatives

Father:

Ben Stern
Mother:
Ray Stern
Children:

Emily Beth Stern (born in 1983)
Deborah Jennifer Stern (born in 1986)
Ashley Jade Stern (born in 1993)

Siblings:
Ellen Stern
Other Relatives:

NA
Other Questions You May Have