Television personalities are the most beautiful and gorgeous set of ladies. Gillian Turner is no exception to this fact; she served as the National Security Staffer during the era of George W. Bush and Barack Obama. Turner is currently a full-time Fox news correspondent based in Washington D.C. She is also a Vice President at Jones Group International, a Global Strategy Firm.
Wondering what her background is? Well, she has built a solid background both academically and professionally. She has a strong work ethic which has contributed to the standing record she has kept so far.
Who is really Gillian Turner? What qualifications does she have? You will find answers to those questions; information about her age, height, weight and body measurements below.
Age and Bio
Gillian TurnerGorgeous Turner was born in Cape Town, South Africa on 6th September 1982. She was raised with her other siblings in New York where she received an extensive education. After her high school, she went to Columbia University where she got her bachelor's degree in Comparative Politics. After a while, she enrolled into the University of Cape Town where she obtained her master's degree in African Security Studies.
Following her outstanding academic performance, Gillian Turner received an American politics award, named a Sharp Fellow at the Columbia University and also received another award for Academic Excellence from Vidda.
After her graduation, Turner first worked with Albright Group, LLC and Human Rights and Labor in the office of the Minority Leader at the United States House of Representatives. After a while, she joined the White House National Security Council in Washington D.C. where she served for four years.
Gillian Turner served in two administrations of former US Presidents – George W. Bush and Barack Obama. During Obama's administration, she worked as an Acting Director of Legislative Affairs for about two years and her primary duty was to liaise between the White House and the House of Representatives on foreign policy and issues of national security.
Her remarkable contribution to the NSC during President George W. Bush Administration earned her the National Security Council Outstanding Service Award. After receiving the award, she worked extra hard to live up to expectations including travelling along with the President. Turner has visited more than ten countries across Europe.
Career at Fox News
Gillian Turner joined the Fox News Channel as a contributor covering the whole top stories of issues relating to high-profile officials coming from Washington D.C. She has been part of Fox Network since 2014 and in 2017, was named as a full-time news correspondent for the News Channel. She has also appeared in some favourite programs at the Fox news channel including Fox News Sunday, America's Newsroom, Fox & Friends and The Five. Turner has been active to date.
Is She Married or Engaged?
The question posed above has lingered on for a while. Well, Turner isn't married yet. However, it's known she is in a relationship with another undisclosed celebrity and the duo has been together for quite some time now.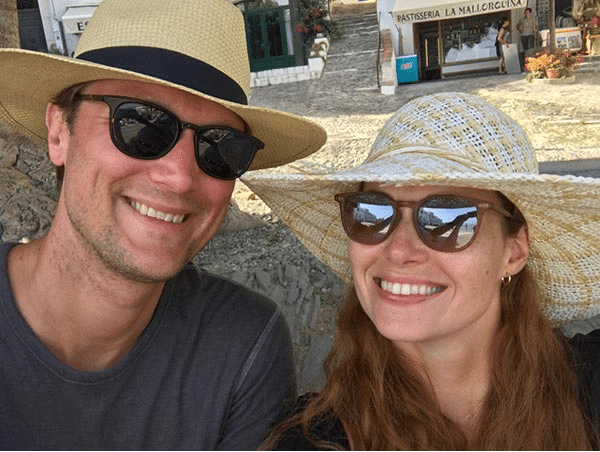 Turner likes issues of her life to be classified having worked at the National Security Council where issues of security are taken very seriously. That has contributed to the low profile she has kept when it comes to her personal life.
In 2016, Gillian Turner got engaged to the mystery man only known as Alex Kramer.

Body Measurements
Magnificent and gorgeous as she is, Gillian Turner was named among the 50 most beautiful ladies in 2016. She is very active on social media including Instagram, Twitter, and Facebook.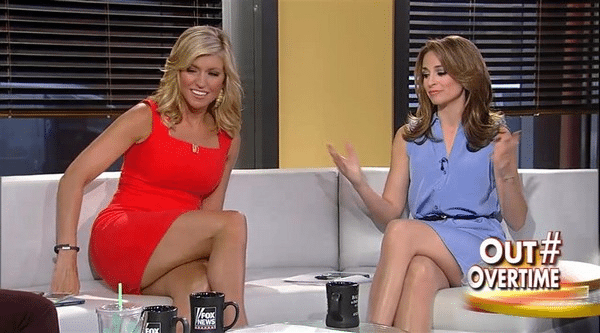 Gillian Turner is one of the sexiest and most attractive female media personalities with hot and sexy legs. She used to be a top-notch ballet dancer during her childhood even though she might not have the time to do more of that these days.
Talking about her body measurements Turner has a slim body build and an hourglass body shape with bra, waist and hip measurements of 36-25-35 inches. She stands at 5 ft. 7 and weighs 56kg.
What Is Gillian Turner's Net Worth?
The sexy media personality has amassed huge wealth from her career and she currently has an estimated net worth of $1.5 million and an annual salary of $300 Thousand.
She earned her wealth from working with Fox News Channel, Jones International Group, and endorsements.
Quick Facts
Full Name: Gillian Turner
Profession: Former National Security Council Staffer, Fox Network Contributor
Body Measurements: 36-25-35 inches
Weight: 56 kg
Height: 5 ft. 7 inches
Ethnicity: White
Nationality: American
Date of Birth: September 6, 1982
Place of Birth: Cape Town, South Africa
Marital status: Single
Children: No
Religion: Christian
Birth/Zodiac/Astrological sign: Virgo