Net Worth:
$6 million
Age/Date of Birth:

48 years old (January 3, 1975)
Height:

5 feet, 4 inches (1.63 m)
Ethnicity/Race:

Mix of Scottish, French, German, Spanish, Dutch descent and Portuguese
Nationality:
American
Husband or Boyfriend:
Scott Sveslosky (m. 2014),
Previously married Mike Verta (m. 2009–2013)
Parents:
Father: Christopher McKellar
Mother: Mahalia McKellar
Danica McKellar is an American actress, mathematics writer, and education advocate who has a net worth of $6 million
For a long time now, Danica McKellar is remembered as the sweet teenage girl who played Winnie Cooper in the notable TV series, The Wonder Years. The years that follow have also been quite productive for the young lady who has appeared in numerous films as well as sitcoms. More so, she has become quite popular for her appearances in Hallmark movies like the recently released 2020 film, Match Matchmaker Mysteries: A Fatal Romance.
Interestingly, apart from being a screen diva, Danica is notable for being a great mom who has effectively homeschooled her son. She has been generous enough to share her homeschooling tips. Well, to be such an amazing mum and still record impressive milestones on the career front makes Danica a lady worthy admiring.
Danica McKellar's Outstanding Career Progression Since Her Time On The Wonder Years 
Not many tend to gain prominence as teenagers, but for Danica, she had stolen the hearts of many film lovers when she landed the role of Winnie Cooper in the television series, The Wonder Years in which she starred from 1988 to 1993. Although she garnered a lot of fame during those early years, the budding actress did not enjoy a smooth transition into becoming an adult actress from a child actress. However, McKellar figured her way into the next phase of her life as time went by. She made appearances on several TV sitcoms before she became quite popular again for her character as Elsie Snuffin in The West Wing between 2002 and 2003.
More so, her career had another defining moment when a picture of her wearing lingerie gained a lot of attention in 2005. This picture apparently appeared in Stuff Magazines' July edition that year after a poll conducted revealed that many of its readers voted Danica McKellar as the 1990s celebrity they want to see wearing lingerie. This publicity definitely did her some good as the next year; she landed the role of Maddie Monroe in the film Inspector Mom. She also landed another big role by August 2007 in the titular TV series, How I Met Your Mother as well as a guest appearance on The Big Bang Theory.
In the years that followed, the actress continued to make appearances in several movies as well as TV series. Danica also became notable for voice acting roles in the video game version of X-Men Legends, Invisible Woman, Marvel: Ultimate Alliance 2, and the TV series, Young Justice in which she voiced Miss Martian. More so, she has been seen in quite a number of Hallmark movies, and the most recent of them is the 2020 film, Matchmakers Mysteries: A Fatal Romance in which she played Angie Dove.
The versatile actress has worked with the music icon, Avril Lavigne to release the singer's music video for the song ' Rock N Roll' sometime in August 2013. Danica also showcased her dance skills on the 18th season of Dancing with the Stars (DWTS) alongside her dance partner, Valentin Chmerkovskiy. The pair performed very well but could not make it to the finals as they were eliminated in the eighth week that season, finishing in the 6th position.
As a Mathematician, McKellar has put that aspect of her to work as she has authored several books aimed at changing the concept of youngsters about mathematics. Her first book co-authored with Mary Lynn Blasutta in 2008 was titled Math Doesn't Suck: How to Survive Middle School Math without Losing Your Mind or Breaking a Nail. This was followed by her 2009 book, Kiss My Math: Showing Pre-Algebra Who's Boss as well as Hot X: Algebra Exposed published in 2010 and Girls Get Curves: Geometry Takes Shape published in 2012.
Analysis of Her Net Worth and How She Made Her Fortune
Based on the foregoing, it is clear that Danica McKellar is a woman of many parts who has multiple streams of income. Below is a breakdown of her wealth's major sources through which she acquired her wealth currently estimated at $6 million.
She Has Played no Fewer than 90 Roles Across the Small and Big Screen.
No one needs to be told that acting has been the biggest source of Danica McKellar's wealth. She has been a part of the industry since 1985 and has been able to pull off at least 90 movie and television roles.
Even though it is difficult to tell what she has earned from all of her acting roles, it is clear that it runs into millions of dollars. In fact, it was through acting that Danica attained the status of a millionaire.
She continues to make money from acting as she has been seen in multiple Hallmark television films in recent years. While McKellar has thrived more on the small screen, below is a look at her most successful big-screen projects.
Highest-rated Movies and TV Shows of Danica McKellar
The Wonder Years (1988 – 1993)
The West Wing (2002 – 2003)
King of the Hill (2004)
Static Shock (2000 – 2004)
Navy NCIS (2005)
NYPD Blue (2005)
How I Met Your Mother (2005, 2007)
The Big Bang Theory (2010)
Young Justice (2011 – 2013)
Jane White Is Sick and Twisted (2002)
21 and a Wakeup (2009)
Scooby-Doo! Abracadabra-Doo (2010)
Where Hope Grows (2014)
The Actress Has Authored Several Books Over the Years
Hi! Head over to my instagram – for everyone who comments on today's IG post, I'm donating $3 to a wonderful charity @MyStuffBags that helps foster kids, and I'm doing a giveaway of one of my @McKellarMath books there, too! #GivingTuesday #givingback https://t.co/HEPAJD8iiV pic.twitter.com/NgbHyoEr20

— Danica McKellar (@danicamckellar) November 27, 2018
Danica McKellar isn't your everyday actress. She is well-read and has been able to pen at least four books thus far. In 2007, she released her first book titled Math Doesn't Suck: How to Survive Middle School Math without Losing Your Mind or Breaking a Nail. To the best of our knowledge, her latest book is Girls Get Curves: Geometry Takes Shape, and it was published in 2012.
The rest of her books, Kiss My Math: Showing Pre-Algebra Who's Boss and Hot X: Algebra Exposed were respectively published in 2009 and 2010. As three of her books are New York Times bestsellers, it is clear that proceeds generated from the sales of the books make a significant chunk of her net worth.
A summa cum laude graduate of UCLA, the actress holds a degree in Mathematics. Apart from the books listed above, she co-wrote a popular mathematical physics theorem called the Chayes-McKellar-Winn Theorem.
She Has Also Made Money from Appearances in Video Games
Given the reputable status she has attained in the entertainment industry and beyond; it is easy to see why several video game developers have handpicked her to feature in their games. As far as we can tell, the first time Danica McKellar was featured in a video game was in 2004 when she respectively played Jubilee and Lolla Cotgrove in X-Men Legends and EverQuest II.
In 2006, she played the Invisible Woman in Marvel: Ultimate Alliance and then reprised the role in 2009's Marvel: Ultimate Alliance 2. The next time she was seen in a video game after that was in 2013 when she was featured as Miss Martian in Young Justice: Legacy.
What she was paid for her efforts isn't known to the public, but there is no doubt it must have been worth her time.
The Major Sources of Danica McKellar's Wealth
Paychecks from her acting roles in movies and TV shows
Proceeds generated from the sales of her book
Earnings from video games
The Actress Spends a Great Deal of Her Wealth on Charity
Danica, who is not only limited as an on-screen actress but also a mathematician and a writer, has been able to spike the numbers with regards to her earnings. So currently, the multi-talented lady has a net worth pegged at $6 million. A huge chunk of this amount comes from acting and her books' sales – which seems to increase with time.
Though she enjoys quite a luxurious lifestyle, it is worthy to note that McKellar is also passionate about helping needy kids. She has collaborated with quite a number of philanthropic organizations to provide aid to needy kids both in Los Angeles and other parts of the world.
Being very passionate about maths and education, it's no surprise that she supports Math-a-thon, a charity endeavour created to help kids enjoy math while raising funds for kids with cancer at St.Jude Children's Research Hospital. The actress also supports The My Stuff Bags Foundation whose projects are targeted at abandoned and neglected children across the United States and Canada.
Danica McKellar Has Been Married Twice
1st Husband's Name: Michael "Mike" Verta
Occupation: Composer
Duration of Marriage: 2009 – 2012
No of Kids With Danica: One Son (Draco Verta)
Her first marriage was to composer Mike Verta, whom she started dating sometime in 2001. After 9 years, the couple walked down the aisle on March 22nd, 2009. The following year, their union was blessed with an adorable baby boy named Draco Verta.
Mike Verta is a composer notable for working on the soundtracks of films like Heatstroke (2008), Don't Blink (2014), and BraveStorm (2017). Their son is also not left out as he has made appearances in films like Love at the Christmas Table (2012), Math Bites (2014), and Crown for Christmas (2015).
As fate would have it, their marriage hit the rocks in 2012. It was said that they were parting ways as a result of irreconcilable differences.
She Is Currently Married to Scott Sveslosky
Date of Birth: Undetermined
Occupation: Lawyer and Former Model
Duration of Marriage: 2014 – Present
No of Kids With Danica: Nil
About two years after Danica parted ways with her first husband, she found love again with Scott Sveslosky. Based on what the actress has shared about the man, he had also been married before his relationship with Danica began. It was love at first sight for the couple who met through mutual friends.
As culled from his Linkedin page, Scott schooled at the University of Southern California where he bagged a Bachelor of Science degree in Public Administration. Thereafter, he obtained a Doctor of Law from USC Gould School of Law. Since 2001, he has been an attorney working with Sheppard Mullin Richter & Hampton LLP.
Things happened quickly between the two as they got engaged in 2014 and subsequently got married that same year in Hawaii. They have been enjoying a blissful marriage since then.
The Actress Has Achieved Amazing Results From Homeschooling Her Son As A Toddler Till Date
It is known that Danica McKellar has never put her son in public nor private school; rather, she has been homeschooling him, and she has done quite a terrific job at that. At a time like this in the world when parents are now forced to homeschool their kids, McKellar could readily share advice as she has been actively tutoring her son for a long time now. So, her tips which she shared on social media would definitely come in handy!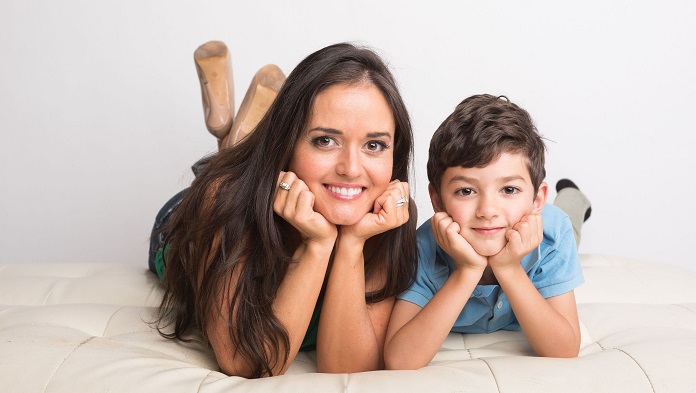 According to the actress, her first homeschooling tip is timing. This means setting a time frame to complete a lesson, after which you give the kid(s) a break. She uses a maximum of 1 hour to teach her son a particular lesson after which he gets 20 minutes break. Even if this 1 hour was not completed at once, she uses a timer to pause the lesson which she completes at a later time.
Secondly, parents can use videos, especially YouTube videos, to their advantage. Danica shared that she will usually show her son the video version of his lessons that he can only watch upon completing the lesson; this motivates him to learn fast.
Finally, the actress made it known that kids are always learning from things going on around them, and they are not just confined to getting knowledge from textbooks. So, get them involved in things and share your thoughts with them as this interaction will definitely teach them something.
Profile Summary
First Name:
Danica
Last Name:
McKellar
Also Known As:

Mae
Sex/Gender:

Female
Profession:

Actress, mathematics writer, and education advocate
Famous For:
"The Wonder Years (1988–1993)
Colleges/Universities Attended:

University of California, Los
Educational Qualifications:

Bsc degree summa cum laude in Mathematics
Religion:

Unknown
Birthday & Zodiac

Age/Date of Birth:

48 years old (January 3, 1975)
Zodiac Sign:
Capricorn
Birth Place:

La Jolla, California
Nationality:
American
Ethnicity/Race:

Mix of Scottish, French, German, Spanish, Dutch descent and Portuguese
Country of Residence:

United States of America (USA)
Physical Attributes

Height:

5 feet, 4 inches (1.63 m)
Weight:

56 kg (124 pounds)
Eye Colour:

Brown
Hair Color:

Black
Other Body Measurements:

Breast Size: 33 inches (84 cm)
Waist Size: 23 inches (58 cm)
Hips Size: 34 inches (86 cm)
Relationships

Marital Status:

Married
Spouse/Partner:

Scott Sveslosky (m. 2014),
Previously married Mike Verta (m. 2009–2013)

Family and Relatives

Father:

Christopher McKellar
Mother:
Mahaila McKellar
Children:

Draco Verta (Son) (Born: September 7, 2010)
Siblings:
Crystal McKellar (Younger Sister),
Chris Junior (Half-Brother),
Connor McKellar (Half-Brother)
Other Relatives:

N/A
Net Worth
Estimated Net Worth:

$6 million
Salary:
N/A
Source of Wealth:

Tv shows