Refiloe Maele Phoolo, better known as Cassper Nyovest is a South African recording artist and record producer. He was born on December 16, 1990, in Mafikeng. Nyovest attended high school at Sol Plaatje Secondary School and was quite athletic as he partook in various sports activities including football, cricket and basketball but rapping was the love that took him away from all of that.
At age 12, Cassper Nyovest started rapping while he was in grade 6. He dropped out of school at the age of 16 hoping to pursue his career as a rapper. He then relocated to Johannesburg a year later to pursue his dreams in music.
Musical Beginnings and Songs
In Johannesburg, he formed a group called Childhood Gangsters in 2004 which later disbanded. Then he joined Slow Motion, an eight-member group.
The next year, he also signed a contract with Botswako label 'Impact Sounds' but could not come up with an album to release in two years, so he left the label and tried to open a label of his own. When this venture also failed, he left for home. Months after he went home, he was then spotted by rapper HHP at a performance and Nyovest was given a chance to feature on 'Wamo Tseba Mtho' single that helped the budding artist to go on international tours and gain exposure. He then started sharing the stage with internationally acclaimed rappers like Wiz Khalifa, Kendrick Lamar, Nas, Kid Cudi and Talib Kweli.
See Also: Top 100 Richest Rappers & Hip-Hop Artists
Cassper Nyovest's first single 'Gusheshe' came in 2013 and was well received in South Africa. His second single 'Doc Shebeleza' gained him major success after it peaked at #1 in South Africa's official music charts. Nyovest was also ranked as the 'Hottest MC in Africa' by MTV base. From rags to riches, Nyovest's life took a positive turn and has not turned back down.
Cassper Nyovest Earnings and Endorsement Deals
Cassper is not just gaining big from his musical talents, he is also raking in as much as he can from endorsement deals. In 2015, Cassper Nyovest partnered with AG Mobile in 2015 to release a phone that was inspired and partly designed by him called the "AG Hashtag". You can only guess how much he made from that.
Most Recently, Cassper partnered with SA's number 1 luxury Vodka brand, Cîroc, to bring consumers #ONARRIVAL celebrations. The year-long campaign brings exciting "arrivals" to the biggest music & lifestyle events and on-trend party locations.
From his activities in the music industry and his endorsement deals, it is believed that Cassper's wealth stands at $3 Million.
His House and Cars
For someone who makes so much, Cassper sure knows how to spend in the very right places. He lives a very lavish and luxury life which is in stride with most musicians and other celebrities.
Cassper owns two Bentleys and has an impressive collection of watches which include a Presidential Rolex and a custom diamond-encrusted Rolex Oyster Perpetual Datejust.
The latest addition to the list of luxury stuff is the new ultra-luxurious home he purchased in 2017. The house reportedly has a lot of rooms. It has a state-of-the-art studio, an entertainment area, a cigar lounge and four garages.
The Beef with AKA
The feud which happened between Cassper and AKA was epic as in involved as many disses as possible and lasted for quite some time. It began in 2014 when Cassper tweeted that his song "Doc Shebeleza" was the biggest song in South African hip-hop and "No.1 on iTunes.
Some said AKA was jealous of how fast Cassper was rising which he vehemently denied. However, the feud kept going with the two artists throwing jabs at each other any chance they got. They went so far as to record diss tracks about each other.
Read This: Yandy Smith Kids and Quick Facts
The feud reached a peak when it was said that AKA walked up to Cassper at a club and slapped him and it led to a scuffle. AKA flat out denied this but later took to his twitter to admit to it. Of course, he quickly deleted the tweet.
After much ado about nothing, the feud finally came to an end when AKA tweeted Cassper to wish him well just before his successful Orlando Stadium concert. Like that was not enough, we saw pictures of the two arch enemies exchanging a hug after the show.  While we were still sceptical about the peace treaty, AKA tweeted a pic of the two at a poolside just before Christmas and then we were sure the feud was over.
Cassper's Love Life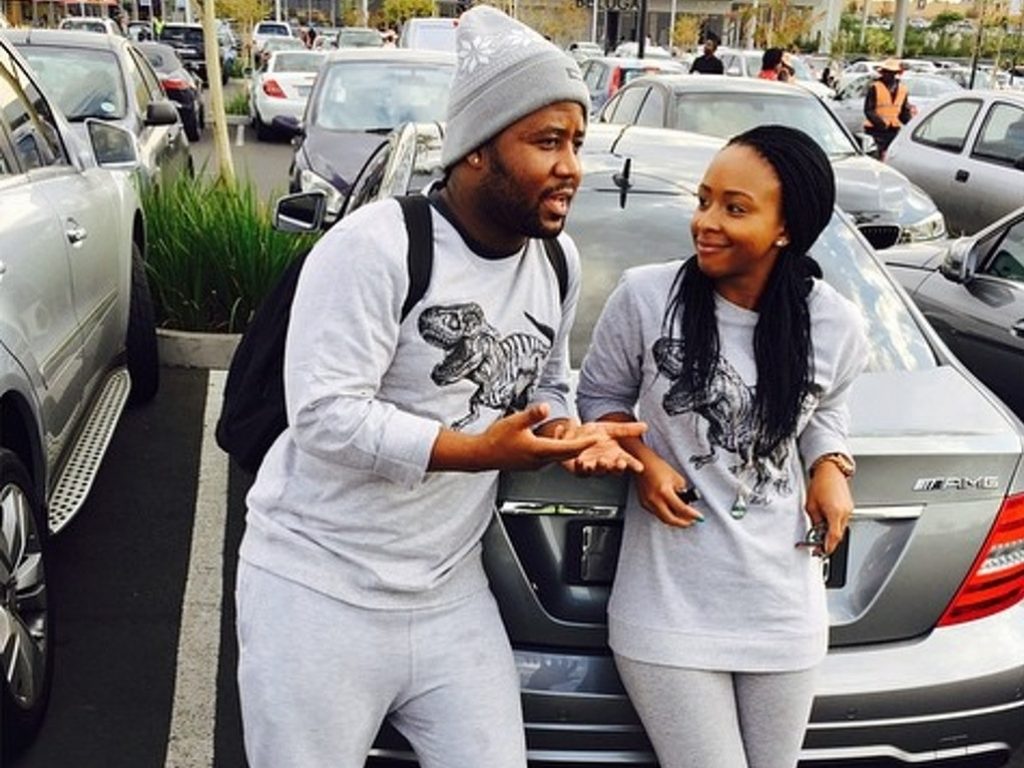 Cassper Nyovest is currently dating actress Boitumelo Thulo. The rumours came up sometime in 2015 and the two vehemently denied it, probably because they wanted to protect their love form the glaring eye of the media and its scrutiny. However, in the July issue of DRUM, the two finally confirmed that they are romantically involved with each other.
Quick Facts about the South African Rapper
Full Name: Refiloe Maele Phoolo
Profession: Rapper, Recording Artist
Ethnicity: African
Nationality: South Africa
Date of Birth: 16 December 1990
Place of Birth: Stockholm, Sweden
Marital status: Mafikeng, North West
Astrological sign: Sagittarius
Cassper Nyovest Worth: $3 Million