| Net Worth: | $1.6 million |
| --- | --- |
| Salary: | Over $700,000 annually |
| Income Sources: | Modeling, music, TV appearances |
| Age/Date of Birth: | May 11, 1988 |
| Height: | 5 ft 2 in or 157 cm |
| Nationality: | American |
| Last Updated: | 2020 |
In 2010, the American celebrity space welcomed a new addition. At the time, twenty-two-year-old Angela Renée White had dropped out of college to pursue a career in modeling. But modeling was not where she began her journey. As a stripper in a popular Miami-based club, Renée started to gain popularity for her uniquely kinky looks and sultry moves on the poll. This made her the center of attention for a while until 2010 when Drake name-dropped her in his song "Miss Me". From then on Blac Chyna, as she is now known, soared into a long season of fame and popularity. About a decade later, her blossoming career and how much it has impacted her income piques the curiosity of many.
The American model, socialite and entrepreneur Blac Chyna has a net worth of $1.6 million dollars, as of 2021.
How Black Chyna Began Building Her Wealth
Black Chyna always had eyes on being rich and famous from the very start. Having tried her hands on several money-making gigs such as stripping, pole dancing, and modeling, she was keen on finding those 'miracle moments' that would make a big difference in her career. Though the amount of money strippers make in a night remains at the mercy of several factors, what's certain is that, from time to time, they do meet pretty generous audiences who end up leaving something substantial on the table.
It's not clear how much she began earning as a stripper, sources however put the hourly average at $20.19. But that's hardly all of it. When you factor in bonuses, commission, and profit-sharing, each amounting to $974, $2000, and $1017 respectively, the numbers begin to climb speedily.
Stripping didn't make Blac Chyna rich. At least not directly. However, it made her thousands of dollars in her early days. If she was asked, her biggest pay on the job wouldn't be the green notes, but the opportunity that it afforded her to meet and work for big names in the American music space. Let's see some of those.

Her Income Soared as She Rose to Fame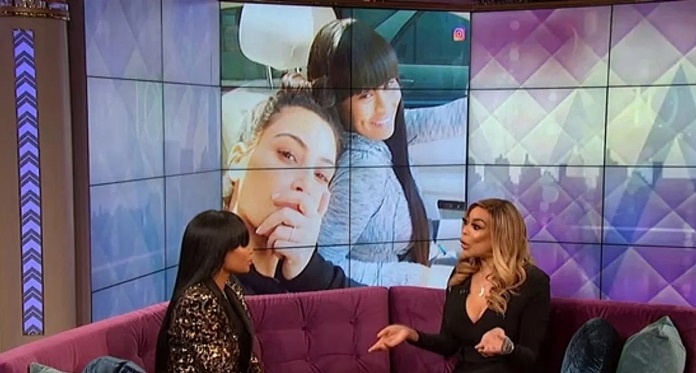 Talented dancers such as Blac Chyna were the perfect pick for hip-hop stars rooting for blockbuster music videos. Apart from having the right looks and appeal, she also has the persona. Blac Chyna's moment came in 2010 when the Canadian recording artist and rapper, Drake, name-dropped her in his single "Miss Me". It would be his third single from his debut album titled "Thank Me Later". She appeared in music videos for other A-rated hip-hop artists such as Kanye West, in his music video for the song "Monster". Then came other gigs with the rapper Tyga, with whom she appeared in the music video for the song "Rack City."

According to sources, video vixens in her days were paid $400 on the average for 8-hour. But being the main feature in most music videos puts Blac Chyna hundreds of dollars away from that average. Her career soon shifted gears when she started to model for fashion brands and appearing in magazines. In no time, she was the face on widely-read magazines such as Straight Stuntin, Black Men's Magazine, and Dimepiece. Blac Chyna also graced the cover of several other publications including Urban Ink and Smooth Girl. In 2011, she was named 'Model of the Year' at the Urban Model Awards.
According to industry insiders, models could get paid up to $10,455 per month. It's not certain how much Blac Chyna earned or continues to earn as a model. That depends on several factors. Chiefest among those is the contract negotiation between the model and the agency. Per her status and brand, it is safe to believe that Chyna is on the better side of the negotiation table.
A Look at Blac Chyna's Net Worth at The Moment
Put together, modeling, music, TV appearances, and many more showbiz endeavors have ultimately summed up to an impressive net worth for Chyna. As of May 2020, Blac Chyna's net worth is placed at $1.6 million. Although her annual income is not certain, some clues give off a reasonable estimate. Perhaps our biggest clue remains the custody fiasco between Blac Chyna and her former lover, Rob Kardashian. Court documents showed that Blac Chyna earns about $60,000 per month on average.
That puts it at over $700,000 annually. Much of that comes from media appearances and endorsement deals on social media. As per the court ruling, the DC-born model would receive $20,000 from Rob Kardashian in spousal support payments every month. However, Rob pushed for the reduction of that amount. Rob and Blac Chyna are parents to a daughter named Dream Kardashian.
In December 2020, Blac Chyna recorded another legal victory against the Keeping Up With the Kardashians family following her 2017 breakup with Rob Kardashian. The American dancer and reality star has been in a court battle with the Kardashian family following her split from Rob Kardashian
Her Other Sources of Income
Asides her media appearances on music videos, magazines, and TV shows such as Keeping Up with the Kardashians, The Real Blac Chyna, Rob & Chyna, Finding Love ASAP! and several others, Blac Chyna is a down-to-earth businesswoman who knows the value of her work.
In February of 2013, Chyna joined the JLS Professional Makeup Artist School to prime her art in makeup artistry. By December of that year, she started her online boutique called 88fin. That year, she also launched her brand of adhesive eyelashes, Lashed by Blac Chyna. By early 2014, Blac Chyna had purchased a beauty bar sited in Encino, Los Angeles. There, she runs a mini-academy that offers makeup courses for up and coming makeup artists.
Though there are no specifics as to how much these ventures fetch her annually, what's no secret is the steady inflow of customers who have come to know, like, and trust the Blac Chyna brand over the years. Like most successful people from low-income backgrounds, Blac tries to use her fortune to better the lives of those closest to her; her mom especially. But even for someone like her, that's not so easy to do sometimes.
Relationship With Her Mom and Their Recent TV Show Appearances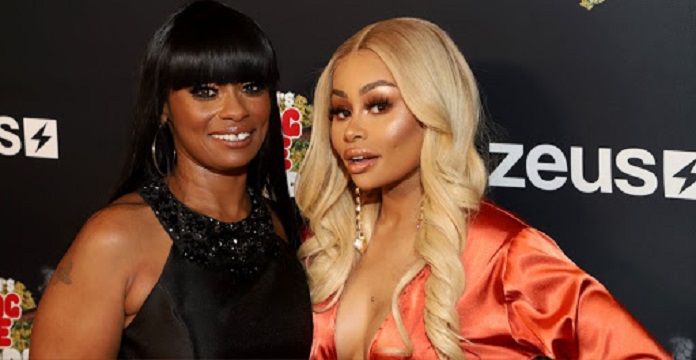 It's no news that Blac Chyna has been in a rickety relationship with her mom for years now. Tokyo Toni, as she is popularly called, has been in on-and-off fights with her daughter. In those periods, she had taken to her social media handle to air slurs about her daughter and her refusal to let her see her grandchildren.
Nevertheless, the DC-born model still shows much respect for her mom and even brought her on board her reality show, The Real Blac Chyna. What could have been a special occasion for mom and daughter bonding soon turned into a verbal fight. On the show, Toni threatened to beat Chyna up, calling her the most demeaning of names. Following the altercation and the media uproar that followed, the older woman announced her withdrawal from the show in July 2019. Her demeanor in the last episode had cost her a juicy appointment with a suicide prevention group she had plans to work with later that year.
In early 2020, however, Blac Chyna witnessed the reunion of her mother with her ex-husband, Marcellus Hunter. Although the two were married in 2012, they had a bitter split in 2017. With Blac Chyna at her mom's big day, it's safe to say that the model and her mom are doing quite well together. This new episode of Tokyo's life sparked the reality TV show titled Tokyo Toni Finding Love ASAP.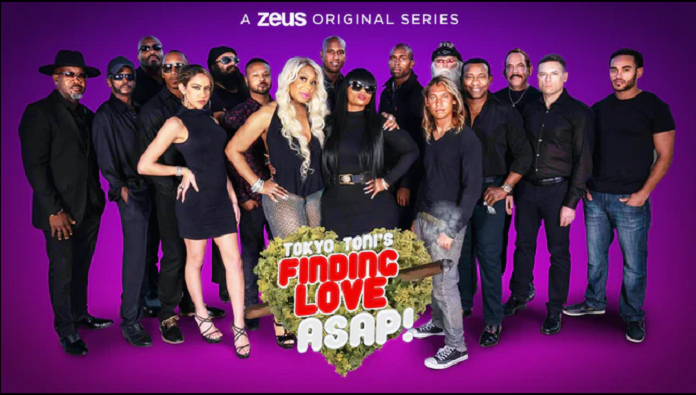 It was in October 2019 that Blac Chyna reeled out about a big announcement for her fans. The news was all about a new reality TV dating game show series starring her mom. The show premiered on November 10, 2019, on Zeus Network. A week later, the first episode titled Who Are You Here For? – Part 1 was released on YouTube for free; grossing over one million views. So far, Tokyo Tony Finding Love Asap has run seven episodes. The last being in December 2019.
Profile Summary
First Name:
Angela
Last Name:
White
Estimated Net Worth:

$1.6 million
Salary:
Over $700,000 annually
<strongSource of Wealth:
Modeling, music, TV appearances
Last Updated:

2020
Also Known As:

Blac Chyna, Dora Renee, Cream, Chyna Montana


Sex/Gender:

Female
Profession:

Video vixen, model, former exotic performer, entrepreneur
Famous For:
Dating rapper Tyga and reality TV star, Rob Kardashian. She is also known for being a video vixen, and model
Colleges/Universities Attended:

Johnson and Wales University in Miami, JLS Professional Make Up Artist School
Educational Qualifications:

N/A
Religion:

Christianity
Birthday & Zodiac

Age/Date of Birth:

May 11, 1988
Zodiac Sign:
Taurus
Birth Place:

Washington, District of Columbia, USA
Nationality:
American
Ethnicity/Race:

African-American
Country of Residence:

USA
Physical Attributes

Height:

5 ft 2 in or 157 cm
Weight:

62 kg or 136.5 pounds
Eye Colour:

Dark Brown
Hair Color:

Black
Other Body Measurements:

38-27-43 in or 96.5-68.5-109 cm (bust, waist, hips respectively)
Relationships

Marital Status:

Dating
Spouse/Partner:

Unconfirmed
Family and Relatives

Father:

E. Holland
Mother:
Shalana Hunter-Jones
Children:

King Cairo Stevenson and Dream Renée Kardashian
Siblings:
Eric (Brother), Brittany (Half Sister), Camille (Half Sister), Dejah (Sister), Shanel (Sister), Summer (Sister), Erica (Sister), Piere (Sister)
Other Relatives:

N/A