The China-based company Alibaba Group Holding Limited was founded in April 1999 as a venture capital firm. Then, in only two decades, it has grown into a behemoth, with so many world-record-breaking milestones to boast about. First of all, the conglomerate gave the world history its highest-valued initial public offering (IPO) of $25 billion in September 2014. Alibaba has since become one of the world's largest retailers and e-commerce companies, with massive revenue and net worth. The company has also consecutively outdone all the major US retailers (eBay, Amazon, and Walmart) put together – in sales and profits.
Right now, it has taken over 100,000 people off the labor market. And these are just scratching the surface when it comes to the commendable achievements that the company has recorded. With such an amazing resume, it is just natural that a lot of people want to know what Alibaba's net worth is and that is exactly what we have dealt with within this article. Asides that, you will also learn in detail how the company makes its money.
The Birth Of Alibaba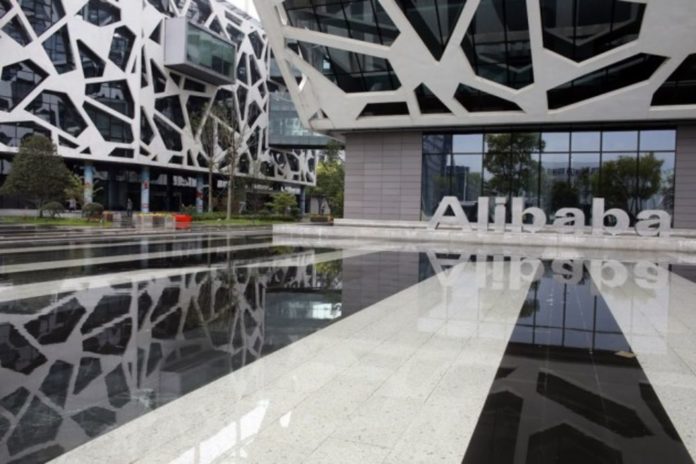 As already hinted, Alibaba Group Holding Limited is a conglomerate (a group of companies) founded by Chinese mogul Jack Ma in December of 1999. The former school teacher, who came into the U.S intending to study at Harvard, soon found a new passion and interest in e-commerce and soon switched over and began pursuing his newfound passion.
Ma's first attempt at pursing this vision was launching a website aimed at advancing e-commerce in China. Other Chinese investors who shared his vision of e-commerce inspired Asia soon discovered the impact he was making with the site and approached him for collaborations. He would later launch China Pages – a tech company that created websites for businesses in China. Although he left the company's daily running in the hands of other people after two years, by the third year, the company was valued at $1 million.
In late 1999, he launched Alibaba.com, this came in at a strategic timing, which was at the beginning of the 21st century when online shopping was beginning to appeal to people. Alibaba.com was targeted at small businesses, especially those willing to sell to customers outside China. Today, the site is not just the first B2B e-commerce platform in China but one of the largest online shopping sites in the world.
In September 2019, Jack Ma stepped down as the CEO of Alibaba and was replaced by Daniel Zhang. Ma's decision is inspired by his passion to go fully into Humanitarian work. He will, however, remain on the board of directors of Alibaba until the annual shareholders' meeting of 2020.
How Alibaba Makes Its Money
Alibaba's services cut across e-commerce, payment processing, computer applications, cloud computing, entertainment, and more. Thus, it operates across all these business spheres through its many subsidiaries such as Alibaba.com, Taobao, Aliexpress, Alipay, Alibaba Cloud, AliGenie, and Tmall.
E-commerce
Most people that know about Alibaba hardly realize that it has any other business area apart from e-commerce. This is obviously as a result of the dominant position the sector occupies in the company's business ecosystem. Their e-commerce platforms include their signature B2B marketplace Alibaba.com, as well as the miscellaneous retail service Aliexpress.
They also own the consumer-to-consumer retail platform Taobao, which is the world's largest e-commerce platform. Another e-commerce platform from which Alibaba makes money is Tmall (formerly Taobao Mall), a Chinese Language B2C platform that connects local businesses in China, Hong Kong, and Taiwan to their teaming customers. How Alibaba makes its money from each of these platforms is by taking commissions from every sale made on them.
Payment Processing
Another major way Alibaba makes money is through electronic payment processing. This sector of the company's operation is represented by one of its subsidiaries known as Ant Financial. Formerly known as Alipay, Ant Financial is still synonymous with its mobile payment system Alipay, which overtook Paypal in 2013 as the world's largest payment processor. How Alibaba makes money from this sector is again via commissions earned from every payment processed on its platform.
Cloud Computing And Application Development
The brand called Alibaba Cloud represents this sector of Alibaba's business operation. They provide cloud services such as relational database management systems, data storage, content delivery networks, and more to other businesses, and to themselves. How Alibaba makes money from this sector is by delivering the services on a pay-as-you-go basis to their clientele.
In the area of computer app development, Alibaba launched the operating system known as AliOS in 2011. AliOS is a Linux-kernel-based OS that runs on several smart devices.
Intelligent PA Service
Alibaba also renders intelligent personal assistant (IPA) services to a wide range of corporate clients across the world. This sector of their operations is powered by AliGenie Voice, which was launched in 2017. How Alibaba makes money from AliGenie is by selling its subscriptions to their clients. All of the abovelisted services have gone a long way in contributing to Alibaba's net worth at the moment.
How Much Is Alibaba Worth Now?
By the current global convention, how much a company is worth is represented by its market capitalization. This is defined as a simple product of the number of the company's outstanding shares and the market value per share. Alibaba's market capitalization as of May 2020 stands at $543.71 billion. This figure is computed from Alibaba's current stock price of $202.67 (as of 1st May 2020).
For the avoidance of confusion, however, while Alibaba's net worth (market cap.) is highly essential for assessing the health of the company, it does not represent its real market value – the amount which it is worth in case of a possible acquisition deal. The market value (also known as enterprise value) depends on a more complex set of metrics such as the return-on-equity.
If you are looking for the real market value of Alibaba, here are ancillary stats that you may need for further consideration: Alibaba's current revenue for 2020 is yet to be ascertained, but it has been forecasted to make up to 38 percent for the 2020 fiscal year. While their net income is currently valued at $11.308 billion, (80.2 billion yuan), the company's assets are valued cumulatively at $143.801 billion, and their equity value is $90.681 billion.