The China-based company Alibaba Group Holding Limited was founded in April 1999 as a venture capital firm. Then, in the course of only two decades, it has grown into a behemoth, with many world-record-breaking milestones to boast about. First of all, the conglomerate gave world history its highest-valued initial public offering (IPO) of $25 billion in September 2014. It has since become the world's largest retailer and e-commerce company. The company has also consecutively outdone all the major US retailers (eBay, Amazon, and Walmart) put together – in sales and profits. Right now, it has taken about 102,000 people off the labor market. And these are just scratching the surface when it comes to the commendable achievements that the company boasts of. So, quite naturally, many people want to know what's Alibaba's net worth. That's what we are here to tackle. Besides, we want to find out exactly how the company makes its money.
How Much Is Alibaba Worth In 2019?
By the current global convention, how much a company is worth is represented by its market capitalization. This is defined as a simple product of the number of the company's outstanding shares and the market value per share. For Alibaba, this currently stands at $449.98 billion. This figure is computed from Alibaba's current stock price of $169.13.
For the avoidance of confusion, however, while Alibaba's net worth (market cap.) is highly essential for assessing the health of the company, it does not represent its real market value – the amount which it is worth in case of a possible acquisition deal. The market value (also known as enterprise value) depends on a more complex set of metrics such as the return-on-equity.
If you are looking for the real market value of Alibaba, here are ancillary stats that you may need for further consideration: Alibaba's current revenue stands at $56.152 billion. While their operating income is $8.506 billion, their net income is $11.955 billion. With the companies assets valued cumulatively at $143.801 billion, their equity value is $90.681 billion.
How Alibaba Makes Its Money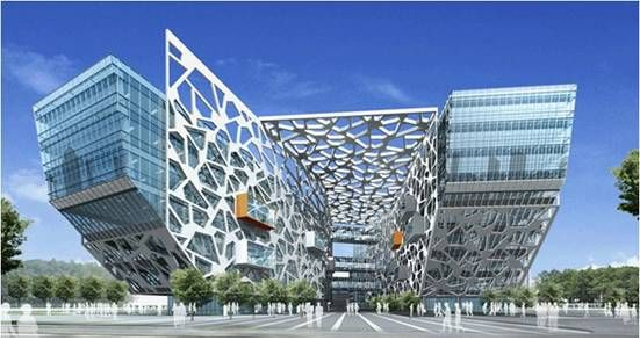 As already hinted, Alibaba Group Holding Limited is a conglomerate (a group of companies). Their business areas include e-commerce, payment processing, computer applications, cloud computing, entertainment, and more. Alibaba operates across all these business spheres through its many subsidiaries such as Alibaba.com, Taobao, Aliexpress, Alipay, Alibaba Cloud, AliGenie, and Tmall.
E-commerce
Most people that know about Alibaba hardly realize that it has any other business area apart from e-commerce. This is obviously as a result of the dominant position the sector occupies in the company's business ecosystem. Their e-commerce platforms include their signature B2B marketplace Alibaba.com, as well as the miscellaneous retail service Aliexpress.
They also own the consumer-to-consumer retail platform Taobao which is the world's largest e-commerce platform. Another e-commerce platform from which Alibaba makes money is Tmall (formerly Taobao Mall), a Chinese Language B2C platform that connects local businesses in China, Hong Kong, and Taiwan to their teaming customers. How Alibaba makes its money from each of these platforms is by taking commissions from every sale made on them.
Payment Processing
Another major way Alibaba makes money is through electronic payment processing. This sector of the company's operation is represented by one of its subsidiaries known as Ant Financial. Formerly known as Alipay, Ant Financial is still synonymous with its mobile payment system Alipay which overtook Paypal in 2013 as the world's largest payment processor. How Alibaba makes money from this sector is again via commissions earned from every payment processed on its platform.
Cloud Computing And Application Development
The brand Alibaba Cloud reps this sector of Alibaba's business operation. They provide cloud services such as relational database management systems, data storage, content delivery networks, and more to other businesses and to themselves. How Alibaba makes money from this sector is by delivering the services on a pay-as-you-go basis to their clientele.
In the area of computer app development, Alibaba launched the operating system known as AliOS in 2011. AliOS is a Linux-kernel-based OS that runs a number of smart devices.
SEE ALSO: How Much Is Apple Worth In 2019 And How Do They Make Their Money?
Intelligent PA Service
Alibaba also renders intelligent personal assistant (IPA) services to a wide range of corporate clients across the world. This sector of their operations is powered by AliGenie Voice which was launched in 2017. How Alibaba makes money from AliGenie is by selling its subscriptions to their clients.

All of the above have gone a long way in contributing to Alibaba's net worth at the moment.

Fact Check: We strive for accuracy and fairness. If you see something that needs updating,