Celebrities spend millions on their dream houses only to sell them off after a few years and move to some other state of the art house. This is done for a number of different reasons some of which are to retain a life of comfort and luxury; to compete with other celebs in class; elegance and luxury and perhaps to invest their millions. Similarly, another reason that is closer to home is that they are attuned to the whims of the market; with high-priced buys getting extremely high sales prices just a year after purchase.
And no matter the trend of property market (whether upward or downward trend which hardly happens), celebrities have their eight-figure homes go straight from multiple listing services right to the tabloid pages.
As celebrities keep pumping millions to the property to benefit from the global property market, we've gathered 8 celebrity homes that you can scoop right now according to a Zillow-owned real-estate site Trulia.
Celebrity Homes To Look Out For
Leonardo DiCaprio Malibu Home
Asking price: $10.95 million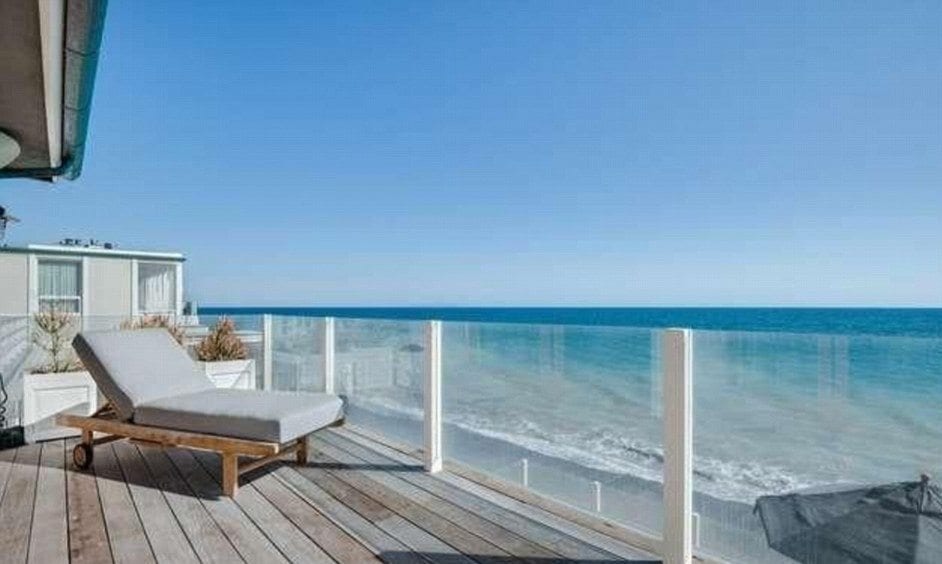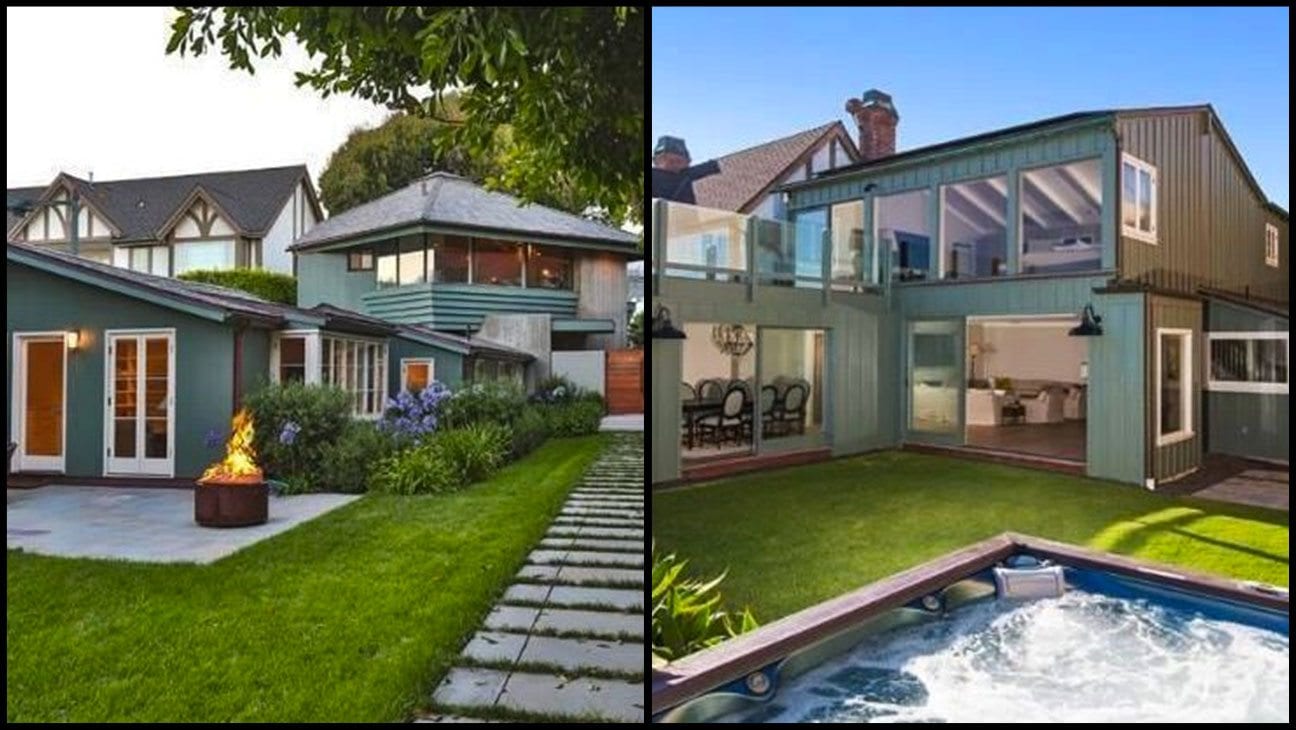 Shortly after winning the world's heart following the release of smash-hit Titanic in 1998, Leonardo DiCaprio used his Jack Dawson's money to get a beach home in Malibu.
According to a property site, Trulia, Leo bought the oceanfront house for $1.6 million but received $2.5 million for playing Jack in the movie. Thus, he had some cash left after the big purchase. Nevertheless, the star is selling the beachfront property located in California coastal town for $10.95 million. Now that's some huge gain waiting to grease the celeb's hands. The house not only has a direct access to the ocean but also sits right on the jewel of Malibu's crown known as Billionaire's Beach. The beach boasts very rich inhabitants like software CEO Larry Ellison, entertainment mogul David Geffen.
The ultra modern 1,765-square-foot home has three bedrooms and two bathrooms. In addition, almost all of them offer direct views of the Pacific Ocean. It also has a spacious deck with private hot tub best for remarkable Malibu night. Adding to the beauty of the house is an inside wood floor that blends perfectly into the wood planks of the mammoth deck situated outside the house. The kitchen is ultra-modern too with a lot of storage and stainless steel appliances. The kitchen opens up into the dining area which also offers magnificent views. You can bet that the actor's decision to lavish his Jack money into the building was worth it.
Ashley Tisdale's Studio City setup
Asking price: $2.7 million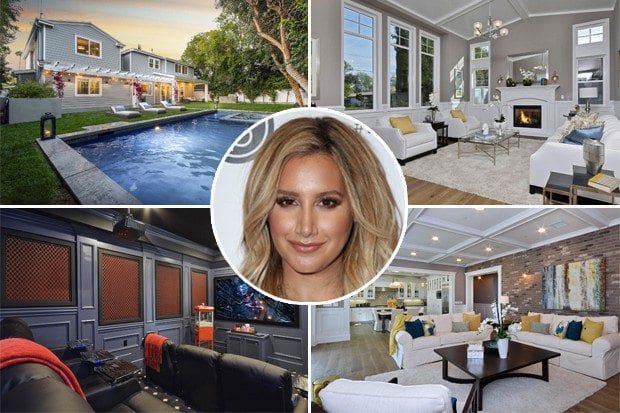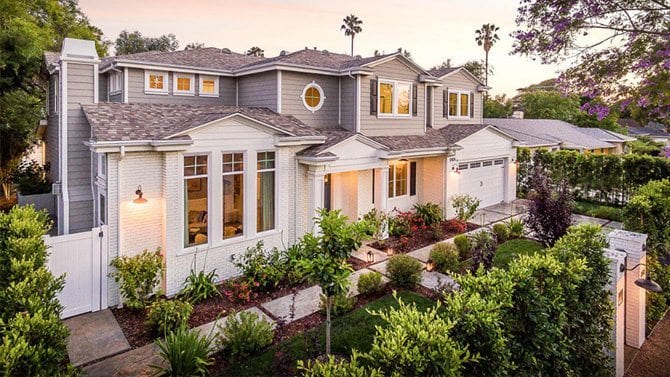 Ashley Tisdale is so over the house she picked just a year ago. The star scooped up the five-bedroom, six bathroom manor for $2.5 million but has now placed it at $2.7 million. The house which is a Cape Cod–style mansion can be found in Studio City, CA. Constructed in 2015, the 5,000-square-feet mansion has five en-suite bedrooms; dual walk-in closets; a kitchen fitted with Caesarstone countertops and stainless steel appliances; a walk-in pantry and a nice theatre with a 90-inch projection screen. The state-of-the-art pad also includes high-tech features such as a Control4 system to control music and lighting throughout the property; an 8-camera security system and a Jandy Wireless Remote. The luxurious apartment which exudes nothing short of amazing stands on a gated 10,089-square-foot lot, guaranteeing ultimate privacy.
John Krasinski and Emily Blunt's Hollywood Hills home
Asking price: $3.495 million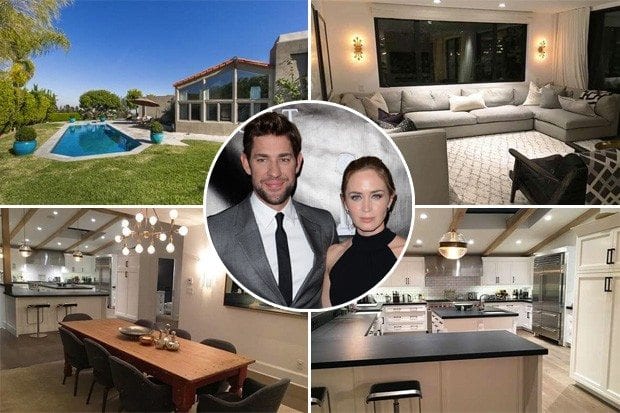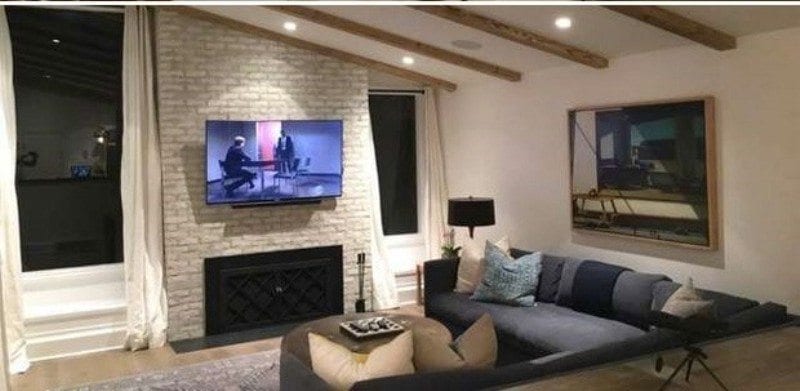 Emily Blunt and John Krasinski have made some big adjustments in their real estate portfolio, placing their magical Hollywood mansion on their elimination list. The couple sets the price of the house at $3.495 million, according to Trulia. In 2014, the duo acquired the house for $2.575 million just weeks after they had their eldest daughter Hazel. Now that they have another baby – Violet – they allegedly placed it on the chopping block to relocate to a home that will accommodate the expanding family. The impeccable home with a breath-taking view is nestled in a quiet cul-de-sac high atop the Hollywood Hills, giving its privacy an edge.
Since Blunt and Krasinski have good taste in decor, they refurbished the single-story building after they bought it and gave it a very detailed quality.  The manor sits at 3,483 square feet and has a formal dining room; media room; master suite with its own sitting area; multiple walk-in closets; a natural-stoned bathroom with steam shower and huge heated swimming pool.
Also in the pool area, there is an in-ground spa; a waterfall; a rose garden; a covered patio and a two-door garage. What can you possibly ask for? Anyway, that's not all – the house's kitchen is wide enough to cook for an army. The kitchen also features a breakfast bar and pantry which opens to the dining and living room areas. In the listing, the house was described as "completely remodelled".
The pair also added whitewashed bricks to the fireplace mantle and new counters in the kitchen. This is the second West Coast home John and Emily have put up for disposal in readiness to relocate to East Coast. In November, the couple listed their other flawless Hollywood dwelling and later made a friendly sale to Kendall Jenner for a cool $6.5 million. They are obviously taking advantage of the property market.
Samantha Ronson's Santa Monica bungalow
Asking price: $1.4 million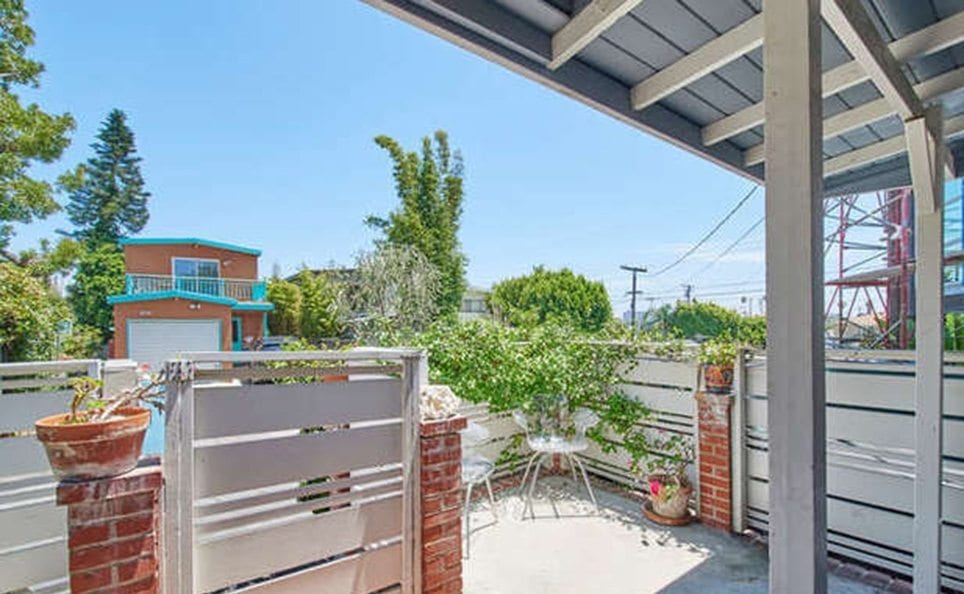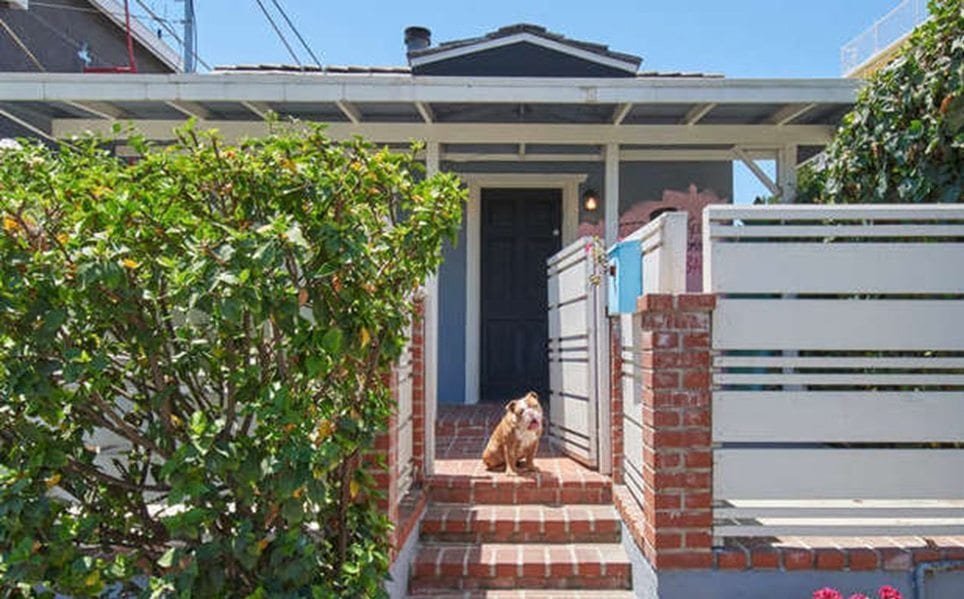 The celebrity DJ Samantha Ronson is dropping her little real estate in Santa Monica, CA which she bought in 2012 for $810,000. She plans to sell the bungalow for $1.4 million – about $600,000 gain.
Built in 1925, the Ocean Park property features two-bedroom and two-bathroom. The 1,170-square-foot home is a small fenced blue-and-white bungalow with a kitchen  that looks like a hallway which opens to a dining area that suits picnic table. Among the amenities is a living room with a custom fireplace and a charming and warm lounging area. Also on the plus side, the DJ modernised the open kitchen and dining area giving it a high-end finishing and artisanal touches. The master bedroom – which is very wide – has two sinks and two showers for spouses who might want to be in separate sink. Ronson's room in the apartment which is decorated like a studio has smart floor-to-ceiling windows that give a stunning view of the shaded backyard and its fire pit. It's just a place that can fit any kind of persona.
Chris Paul's Bel Air Home
Asking price: $11.5 million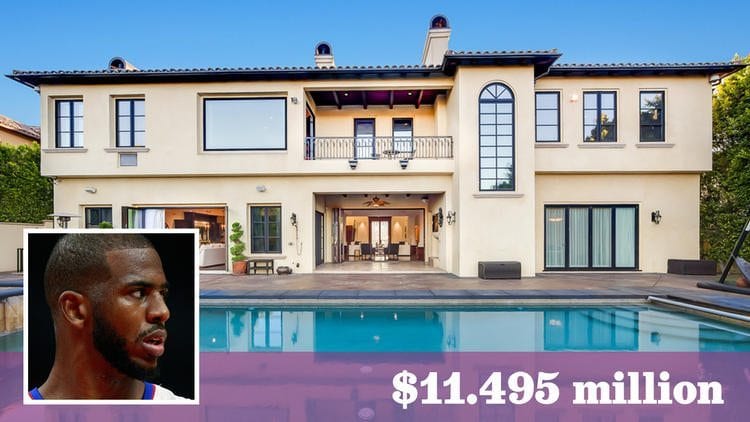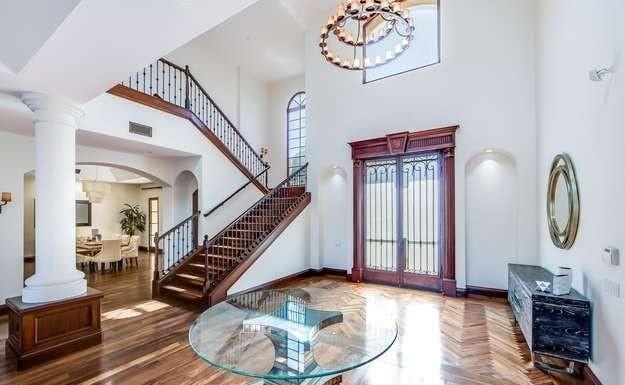 Pro basketball player, Chris Pauls is so done with staying in a starter home, an estate in Bel-Air. The Angeles Clippers point guard now wants to sell the apartment for $11.495 million. He had picked it up from Avril Lavigne after Blink 182 drummer Travis Barker sold it to her. The athlete bought the house when he first arrived for $8.495 and after six seasons in New Orleans and being named Rookie of the Year in 2006, as well as a nine-time All-Star and one of the greatest to ever play the position, he still calls this place home.
Sad, but fortunately, that will soon be over as the star has come to realise the need to have the feel of a new apartment. It is worthy of note that the 31-year-old celebrity, despite staying in the starter home since his career, has bought another home on two acres in Calabasas for $8.995 million.
Built in 2003, the 12,184-square-foot mansion on the chopping block is tucked in a gated community in Bel Air Crest. The area is loved by celebrities as it is private, gated and keeps them away from prying eyes. The property has been remodelled during Pauls stay and now features, bright hardwood floors, modern fixtures, and white gallery walls. It also has a 12-seater theatre; a billiards room and a gym with a sauna.
In addition, it has elevator services on both floors. The master room gives a getaway experience with a kitchenette; a fireplace and a balcony facing the ground. There is also a covered outdoor living/entertainment area; a barbecue station; a swimming pool; a 500-bottle subterranean wine cellar, fireplace, ten-car garage and so much more. The chef's kitchen can take any kind of chef with dark cannery and islands.
Cris Judd
Asking Price:  $899,000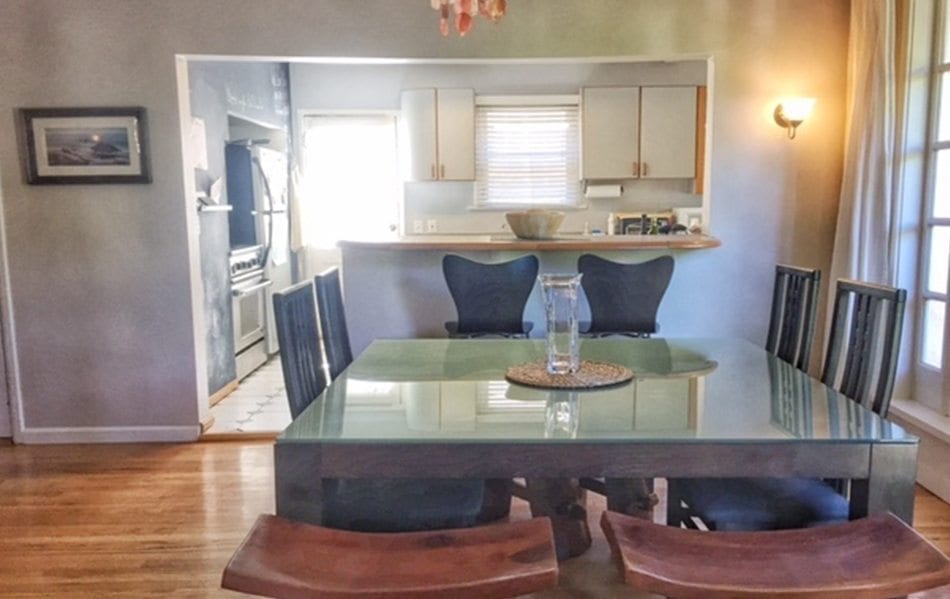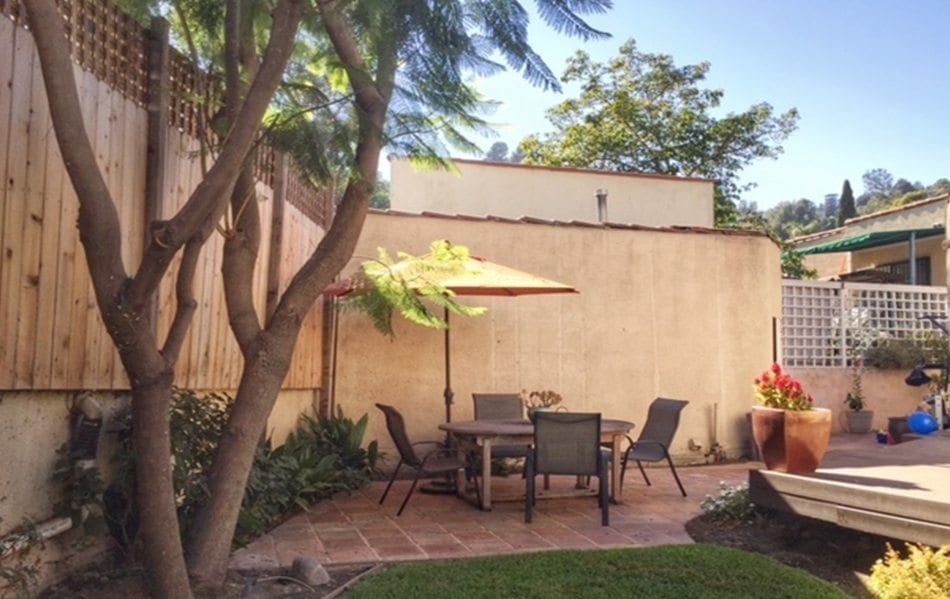 Judd snapped up this apartment for $620,000 in 2003 just after his marriage with Lopez flopped and has now thrown it up for sale. The bungalow costs a little bit less than what we have seen on the list as the choreographer is selling his Hollywood Heights home for $899,000. Built in 1923, the Spanish-style bungalow rests behind high hedges for privacy reasons. The three bathroom apartment sits at a 1,382-square-foot and has an open floor plan and a stunning small yard. It's set off the Sunset Strip and features a back deck that's perfect for gardening.
Tom Hanks and Rita Wilson's Pacific Palisades compound
Asking price: $18 million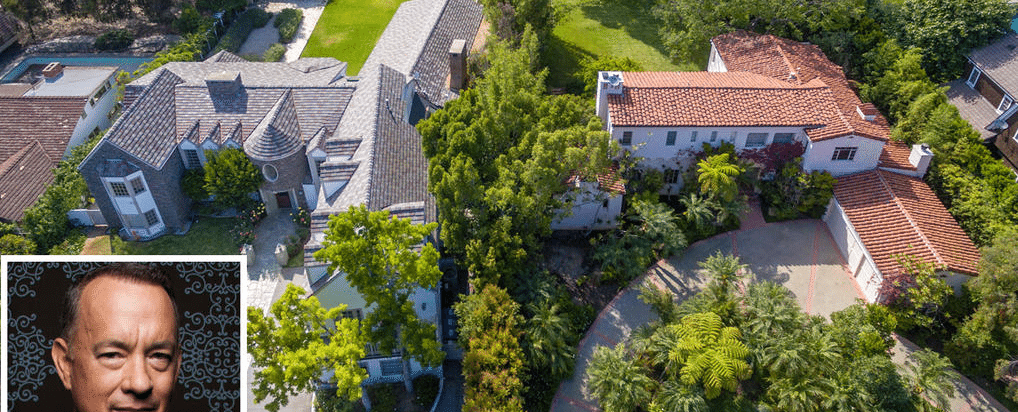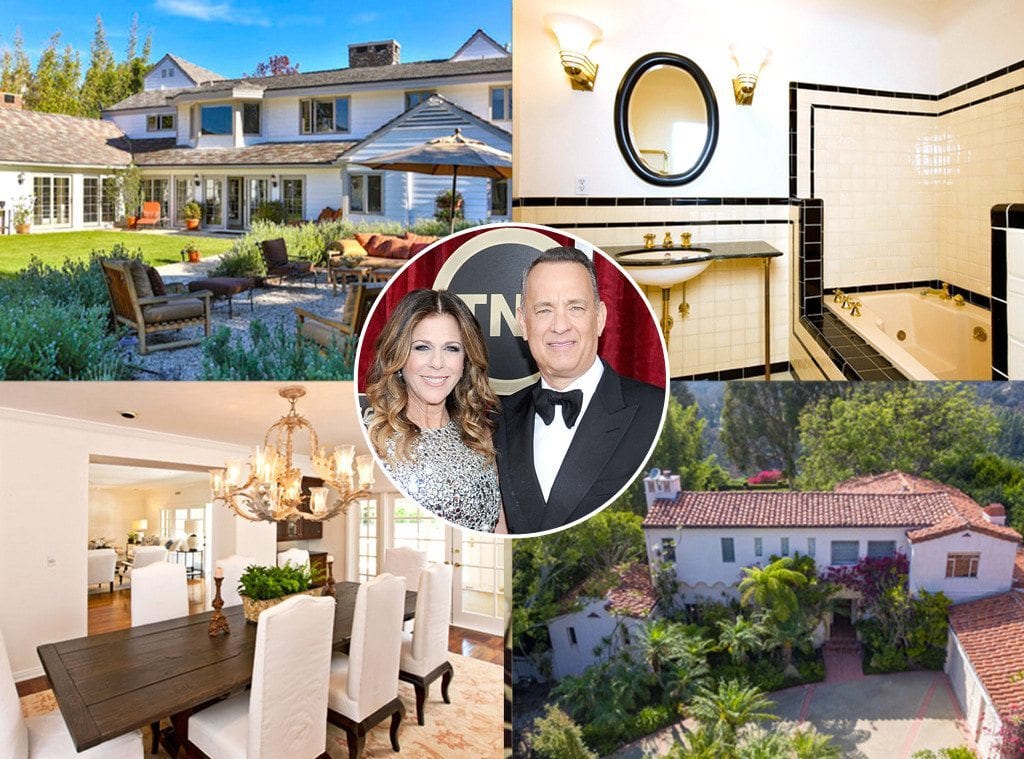 Tom Hanks and Rita Wilson are ready to part with two of their big homes. The two-time Oscar winner wants to sell the two side-by-side mansions located in the celeb-friendly Pacific Palisades neighbourhood of Los Angeles. The duo paid $13 million for the two of them in separate purchases in 2003 and 2007. The combined value of the listings is $18 million if you want both.
Wondering what they cost separately? The couple will sell the first one for $8.75 million if you ask kindly. Of course, you will get the value of what you are paying for as the house is a four-bedroom, five bathroom; 3,930-square foot Spanish-style home on the Amalfi "rim" in the Palisades Riviera. The 1930s property sits on a half-acre, tree-filled lot and features beamed ceilings. Furthermore, it has glossy finished wooden floors; a mammoth kitchen; beautiful tile work; fireplace; panelled formal dining room; library and lots of foliage on the grounds for extra privacy.
Meanwhile, the second property is also as stunning as the first one but is slightly higher in price at $9.25 million. The English country-style house is a large seven bedroom, seven bathroom house built in 1957. Sitting at a 7,260-square-foot, it has hardwood floors; vaulted ceilings' huge hosting rooms; a formal dining room and a large pub/billiard room with a fireplace and bar.
Nonetheless, that's not all, the mansion can't be without a master suite; two children's/guest suites; a fourth suite on the second floor; two first-floor suites and a maid's quarters. There is more, it has a screening room; playroom and sports entertainment room. The couple has always been good in flipping homes and hopefully, they will do well this time around.
Eva Longoria's Mediterranean-Style Mansion
Asking price: $1.395 million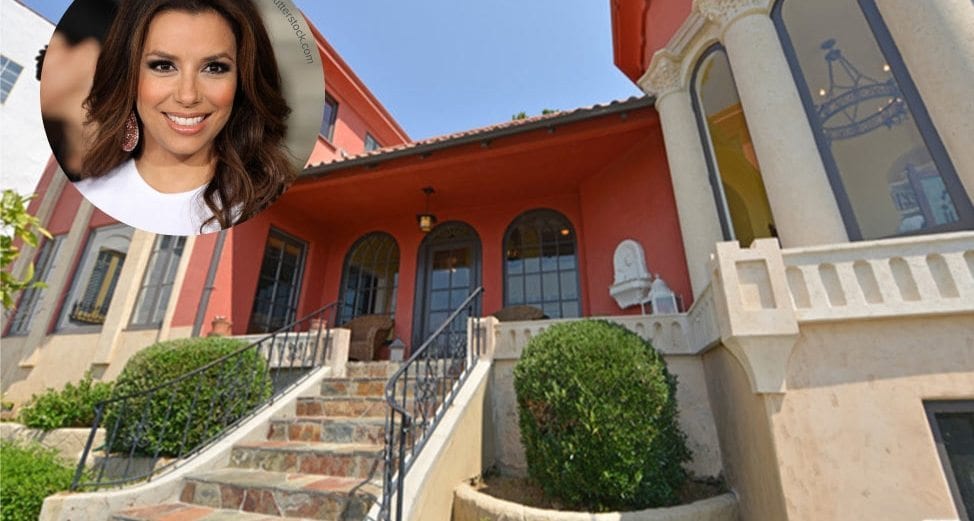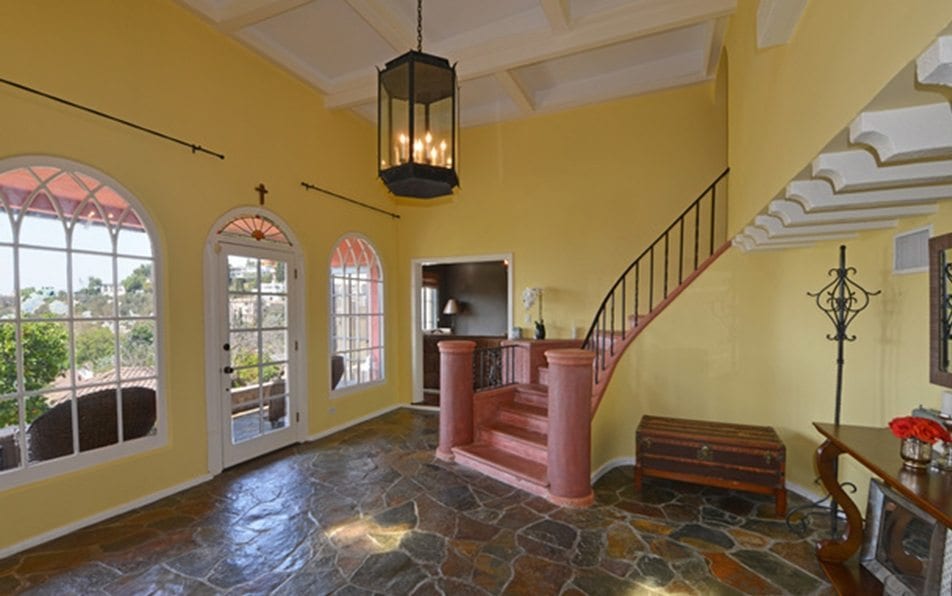 Actress Eva Longoria bought her Mediterranean-style house for $1.15 million in 2005 but now wants to drop it like it burns. The Latina beauty known for her acting chops on the ABC hit Desperate Housewives says she wants to sell her home in Hollywood Hills section of Los Angeles, CA, for $1.395 million.
Here are what to expect in Eva's home up for a grab; three bedrooms; three bathrooms; an iron gate; a large living room; a gourmet kitchen and a different room looking out to canyon vistas and the bright lights of Los Angeles. The bedroom in the upper floor of the villa that dates back to 1925 opens to a shaded sleeping porch with extensive views of the cascading mountains.
Also, in Eva's Hollywood Hills home you get hidden from public eye. The two-storey building which is above the street level sits at a 2,011-square-foot.
Though the celeb is selling this property, she has gathered quite a big portfolio of properties that includes a two-home, 2.5-acre Hollywood Hills compound that she bought from Tom Cruise for $11.4 million last year, another Hollywood Hills-area home that she bought in 2006 for $3.6 million and a property in her hometown of San Antonio that she's held on to since 2005. That's huge!