Where there are celebrities there are also crimes ranging from drugs or alcohol abuse to murder. Even the greatest and most talented celebrities in the world have sometimes succumbed to these vices, which inhibit their permission to go on with their career and drain them financially. Well, lots of them accused or not have been able to get away with some of these crimes particularly ones that involved taking the life of another person due to their very deep pockets and the superlative attorneys with excellent law skills able to shield these stars from very long prison sentences and supposed life penalties. Here are some of those kinds of celebrities who were lucky enough to get away with murder.
Ted Kennedy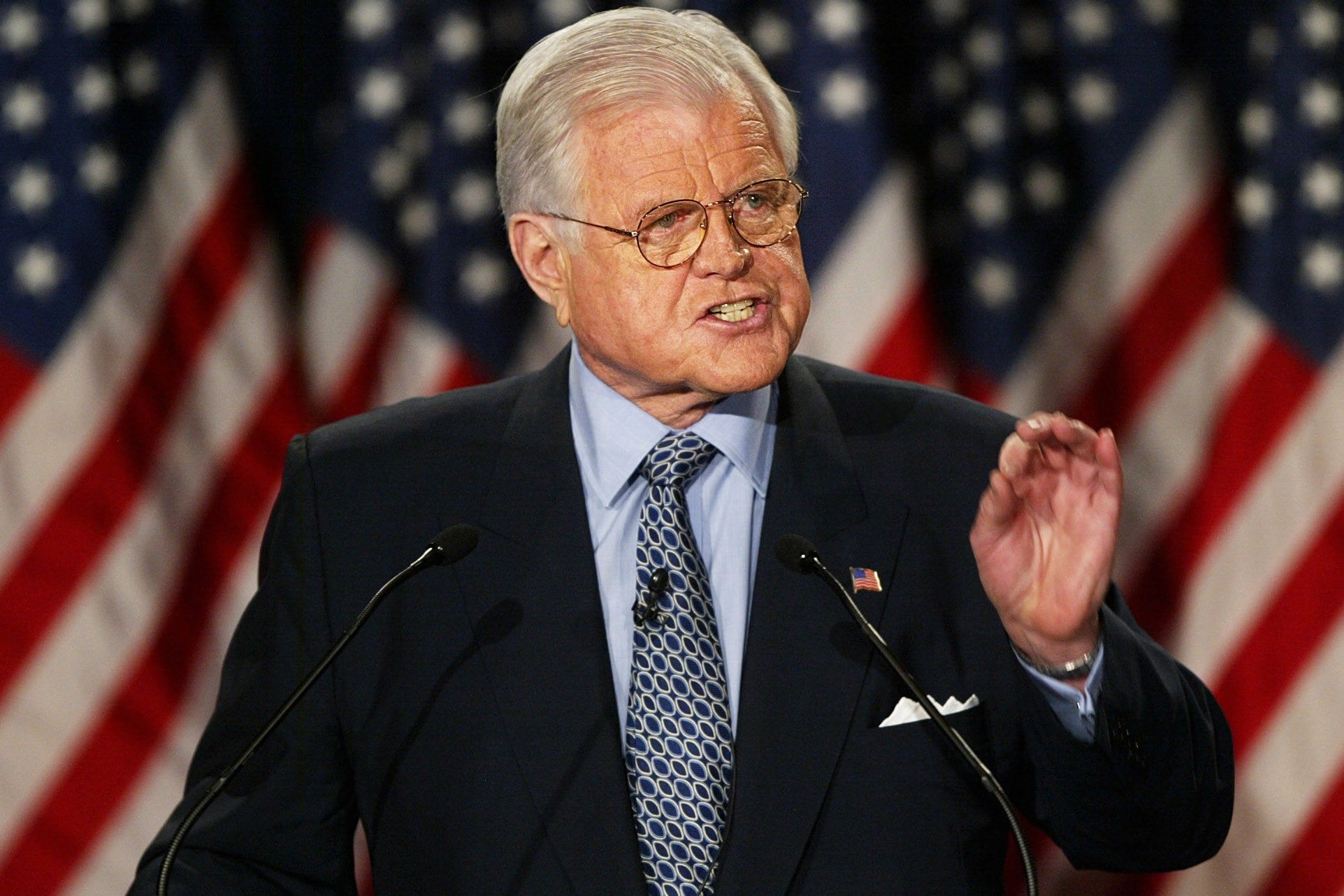 Senator Ted Kennedy drunkenly drove his car off a bridge on Chappaquiddick, an island close to Martha's Vineyard in 1969. The car went into the water, and though Kennedy swam to safety, his passenger, a 28-year-old Mary Jo Kopechne drowned in the overturned vehicle. Kennedy escaped the scene of the sinking vehicle and didn't report the incident immediately until after nine hours after the drowned Kopechne's body had already been discovered. On July 25, seven days after the incident, Kennedy pleaded guilty to a charge of leaving the scene of a crash after causing injury. He, however, didn't face any other charges in the death of the young woman and received only a two month suspended jail sentence for his age, character and prior reputation.
Michael Massee
Actor Michael Massee accidentally shot and killed Brandon Lee on the set of the 1994 movie 'The Crow'. The movie that was supposed to be Brandon Lee's springboard to movie stardom rather ended in tragedy as a prop gun on set was improperly prepared for the scene they were filming, and a stuck bullet led to the heartbreaking accident. Massee took a year off from acting, went back to New York and didn't do anything for one year to ease off the shock. Micheal didn't go to jail as the killing was ruled accidental but according to Massee, he still has nightmares about the event.
NFL Star Donte Stallworth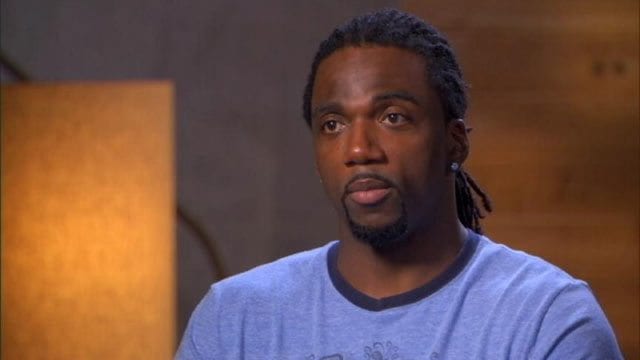 Stallworth was charged with DUI manslaughter on April 1, 2009, after he struck and killed a pedestrian while driving his car under the influence at the eastern end of the MacArthur Causeway in Miami Beach, Florida. He surrendered to police on April 2, 2009, and was released on $200,000 bail. He was given a 30-day sentence in the county jail, plus 1,000 hours of community service, 2 years of community control, and 8 years' probation because of the plea deal. He has also received a life-time suspension of his Florida state driver's license. On July 10, 2009, Stallworth was released from the county jail after serving 24 days of a 30-day sentence which according to reports Stallworth and the Reyes family reached a financial agreement, avoiding a civil lawsuit though the amount of the settlement was not announced.
Robert Blake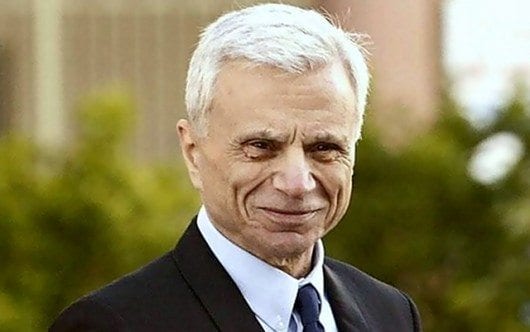 Robert Blake, former American television actor famous for his role in the show Beretta repeatedly hit the headlines when he was acquitted of murdering his wife despite pretty much all evidence pointing to the contrary in 2005. As a matter of fact, the evidence leveled against him was so strong that in spite of not being arrested for the murder, which would have earned him a life sentence, he was still found liable for her death in civil court and was ordered to pay $30 million to his slain wife's family. The Blake trial attracted numerous comparisons to a certain other celebrity murder trial that played out the same way. Having been finally granted bail of $1.5 million and placed on house arrest during the trial in March 2003, in October 2003 the trial judge dismissed the conspiracy charge; citing no forensic evidence implicating Blake. On March 16, 2005 Robert Blake was found not guilty of the murder of Bonnie Lee Bakley.
"Fatty" Arbuckle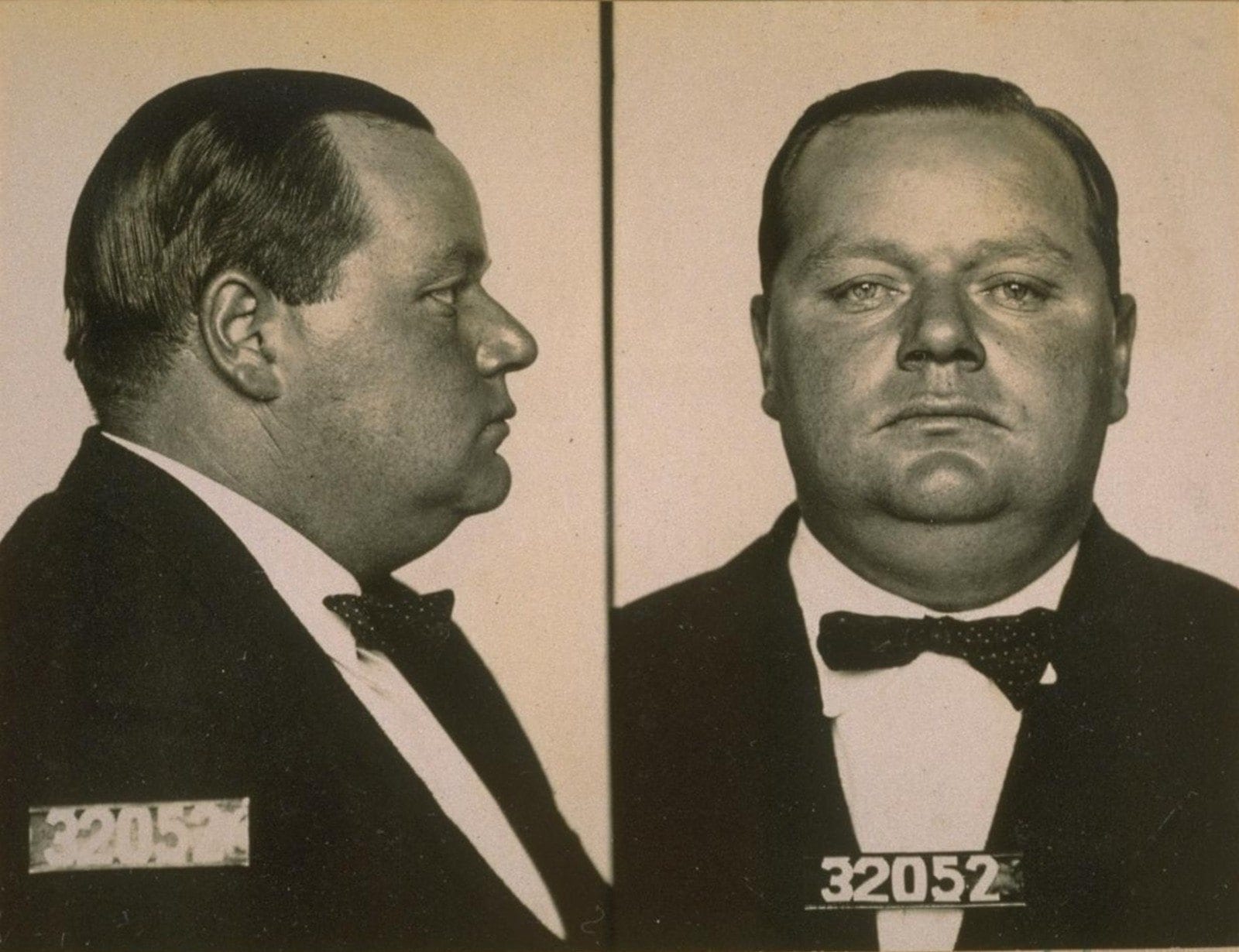 Though some of our readers are probably too young to recall who Fatty Arbuckle was, however, odds are that most of you have at least heard the name. Arbuckle was a silent film actor, comedian, director, and screenwriter in the early 20th century who, reportedly, savagely raped a young woman Virginia Rappe and left her in a very severe condition so that she passed on only a few days after the incident. According to reports, the woman was not taken to hospital after the said attack by the actor (he weighed somewhere between 250 and 300 pounds). Arbuckle was charged with manslaughter and after one trial ended in a hung jury, and the second came back as guilty, the third trial had the jury not only finding Arbuckle not guilty, but issuing him an apology. The juries found little evidence that Arbuckle was in any way linked with his victim's death. The facts around the case are still a little murky.
Laura Bush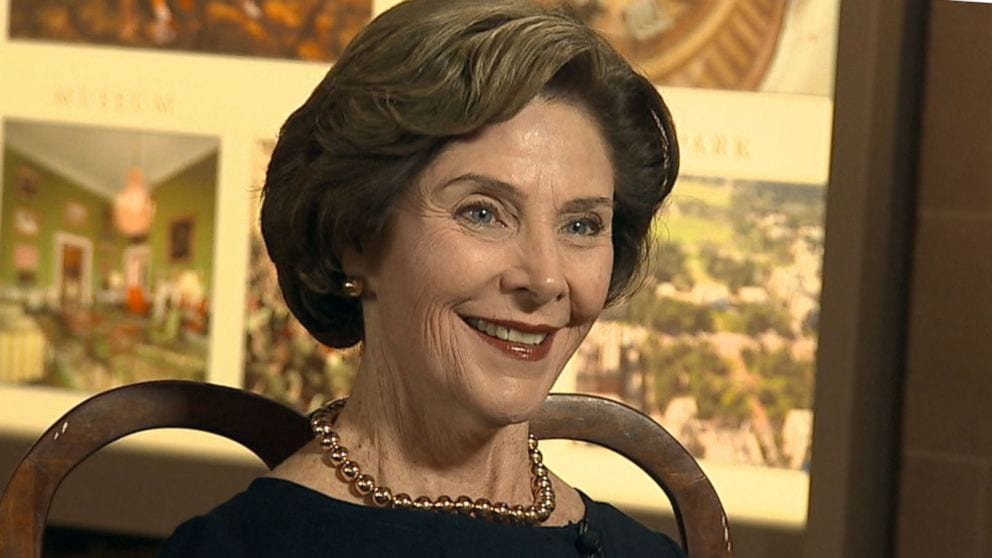 In November of 1963, Laura actually killed one of her classmates in an accidental death through a car crash. Yes, it was an accident, but the ex-First Lady seemingly left a high school party, proceeded to run a stop sign and in the process, ran straight into the car being driven by 17-year-old Michael Douglas, a popular athlete at Robert E Lee High School, who died at the spot from his injuries. No charges were filed against the former First Lady though Laura Bush didn't flinch from this heartbreaking act. Even at rumors dishing out that it could have been a criminally negligent incident and of course there wasn't any suspicion of drunk driving, no legal proceeding has been done over the crash.
Snoop Dogg
The hip hop and pop culture legend, Snoop Dogg (Calvin Broadus) and bodyguard McKinley Lee were charged in the murder of Los Angeles crip Philip Woldemariam in 1995. Mr. Woldemariam who was a member of a rival gang was shot twice and was killed by Snoop's bodyguard, McKinley Lee during a face-off in Snoop's car. Snoop Dogg was arrested in connection with the death of Phillip Woldermariam, and was charged with murder along with Lee as he was driving the vehicle from which the shooting had commenced. In January 2006 Snoop and his bodyguard McKinley Lee were found not guilty on the murder charges but the jury remained deadlocked on the manslaughter charge. Snoop would deal with this legal matters for almost 3 years after the initial not guilty verdict.
Jayson Williams
Jayson Williams is an NBA (National Basketball Association) All-Star who was arrested for shooting and killing a 55-year-old limousine driver Costas Gus Christofi employed to drive his NBA's charity team. It was asserted that Williams was playing with a shotgun when he was touring his home and the weapon fired and then killed the man. He pleaded guilty to aggravated assault charges in a plea deal with the New Jersey District Attorney in January of 2010 Williams. The judge presiding gave Williams a 5-year sentence. While Williams did not avoid prison completely he was entitled to parole in 2012.
Rebecca Gayheart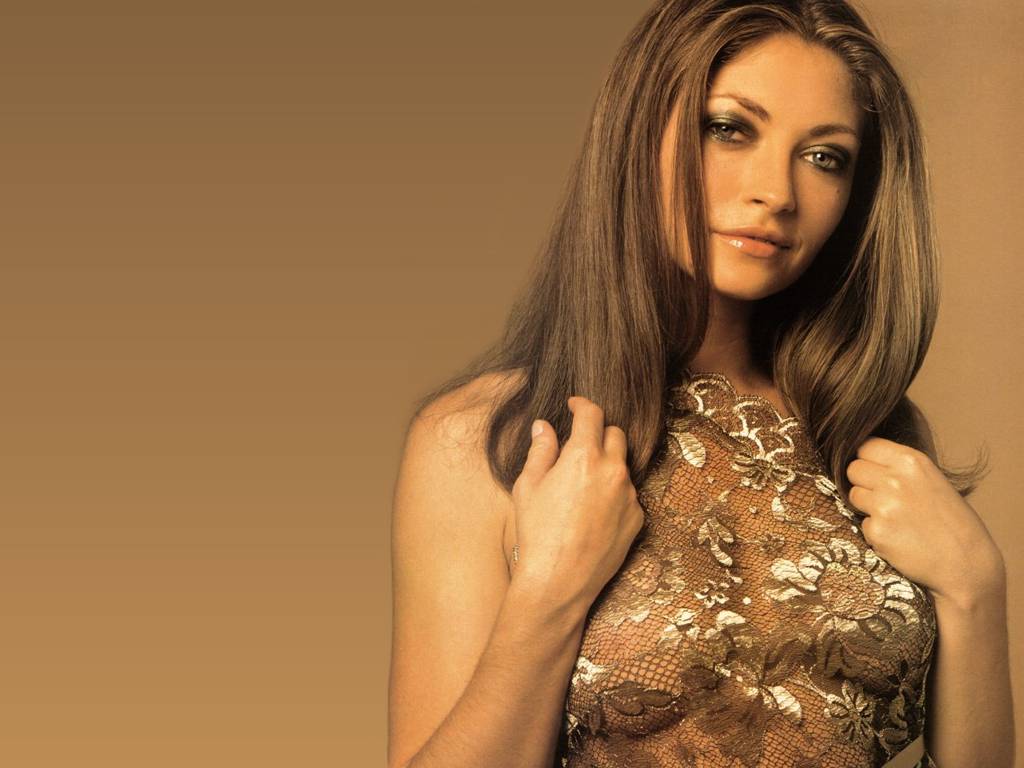 Rebecca Gayheart, an American television actress and former model on June 13, 2001 was driving in Los Angeles, CA in a borrowed Jeep Grand Cherokee when she smashed and killed Jorge Cruz Jr., a third grader who was crossing the street on his way home from school according to People Magazine. On November 27, 2001, Gayheart pleaded no contest to vehicular manslaughter. She was given a financial penalty tom pay $2,800, 750 hours of community service and 3 years probation with 1 year suspended license.
Vince Neil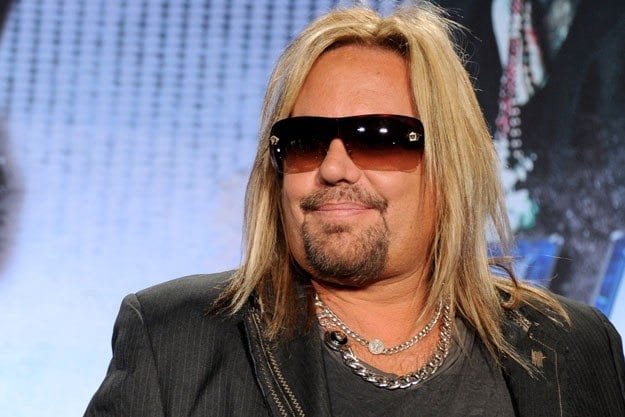 Vince Neil, an American singer/songwriter and former frontman of the rockband Mötley Crüe was convicted and charged with vehicular manslaughter and DUI. His blood alcohol level at the time of the car crash was 0.17% almost double the California legal limit at that time. Based on the LA Times, in July 1985, Los Angeles County Superior Court Judge Edward Hinz, Jr. sentenced Neil to 30 days in jail (on the suggestion of Deputy Dist. Attorney. Roger Kelly) in which he served only 15. He was also placed on a five-year probation and was required to do 200 hours of community service. Neil paid a fine of $2.6 million to the victims.
Howard Hughes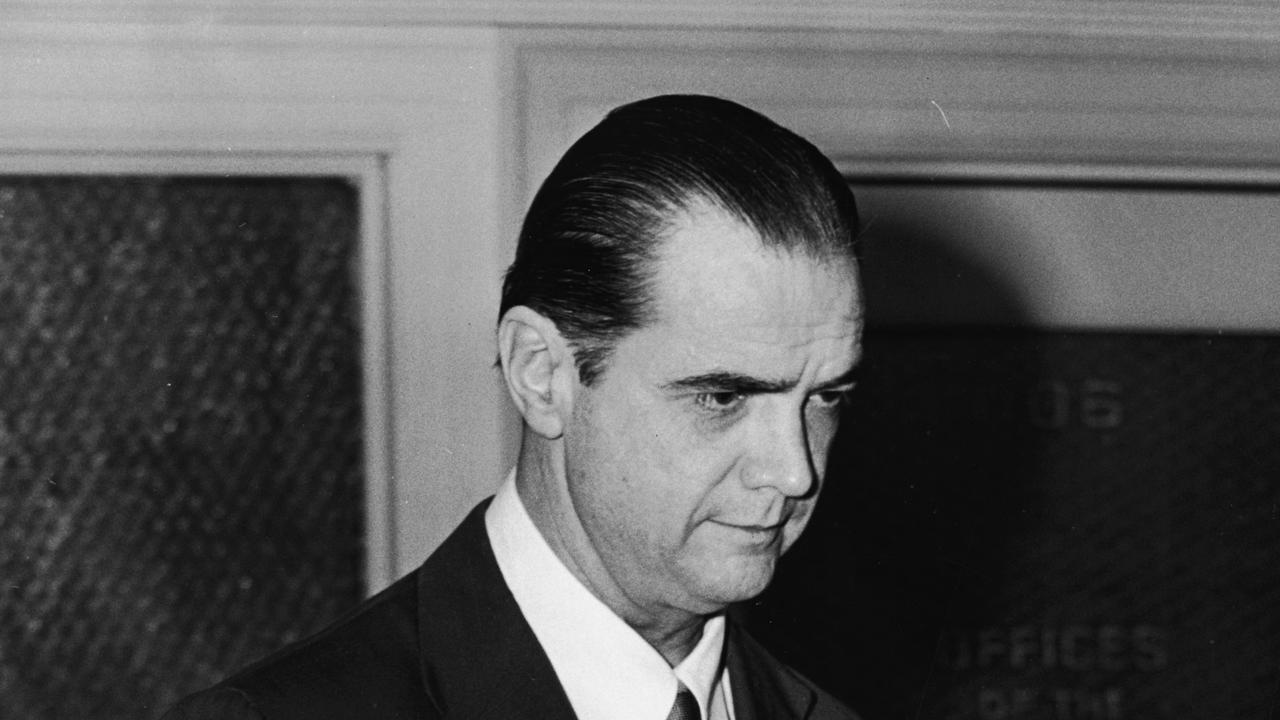 Howard Hughes, an American billionaire business magnate most commonly known for his inventions in aeronautical engineering and his production of Hollywood films such as 'Hell's Angels' (1930) and 'Scarface' (1932) and Academy Award Winner 'Two Arabian Knights' (1928) is another famous person who has been connected to murder. On July 11, 1936, Hughes was s struck and killed pedestrian Gabriel Meyer while he was driving. The details of the incident are at odds; the hospital says Hughes was not drunk at the time of the incident which is in conflict with an attending doctor's statement that Mr. Hughes had been drinking alcohol. Howard Hughes was arrested at the scene but got out when attorney Neil McCarthy got "a writ of habeas corpus" for the producer's release until the corner's report.
Brandy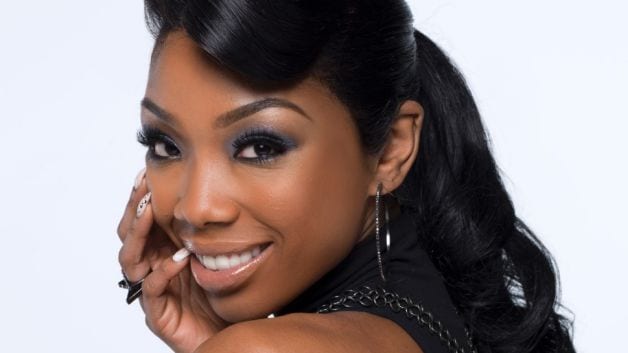 Brandy Norwood, musically known as "Brandy" is an American Pop, R&B, Soul singer-songwriter and actress who was involved in a car crash in December 2006 in Los Angeles on the 405 Freeway. Based on Police report, Brandy was going approximately 65mph and did not notice traffic had slowed down in front of her. The accident took the life of a 38-year-old Awatef Aboudihaj. The mother of 2 was rushed to L.A. Holy Cross Hospital but did not survive her injuries. The Pop Star, Brandy was not charged in the incident. Brandy's attorney Blair Berk stated that "after a more thorough and extensive investigation by authorities, the Los Angeles City Attorney has determined that Brandy Norwood should not be charged with any crime whatsoever relating to the accident back in 2006."
Don King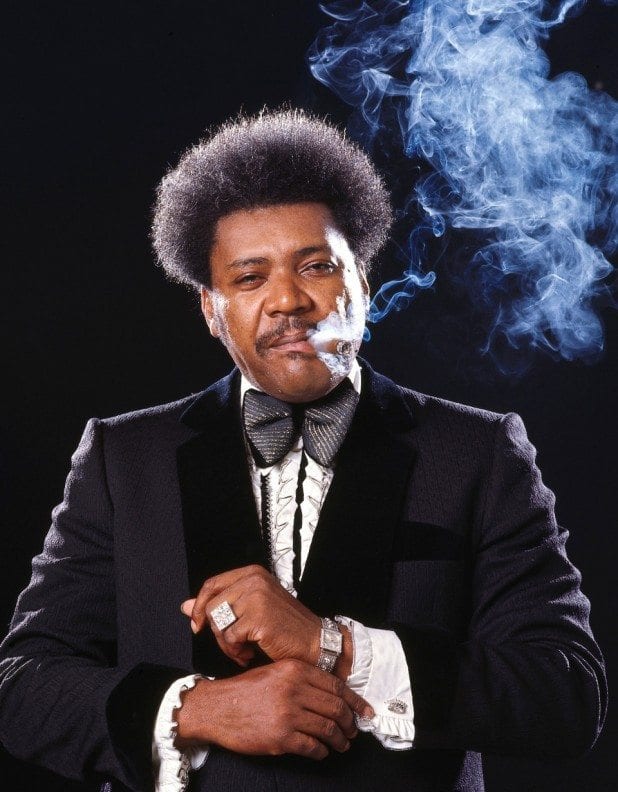 Donald King (known as Don King) is arguably one of the most well-known boxing promoters in history.  According to reports, Don King has killed two persons. The first victim was Hillary Brown whom Don King had shot in the back as Brown attempted to rob one of his gambling houses. Authorities later said the shooting was justified and no charges were leveled against King. 13 years later King was arrested for second-degree murder for beating his employee Sam Garrett to death over a $600 debt. King's first reason for conviction was second-degree murder but the judge reduced the conviction to non-negligent manslaughter. King served four years in a state prison for the incident. Today Donald King is a very rich man with an estimated net worth of over $290 million.
Oscar Pistorius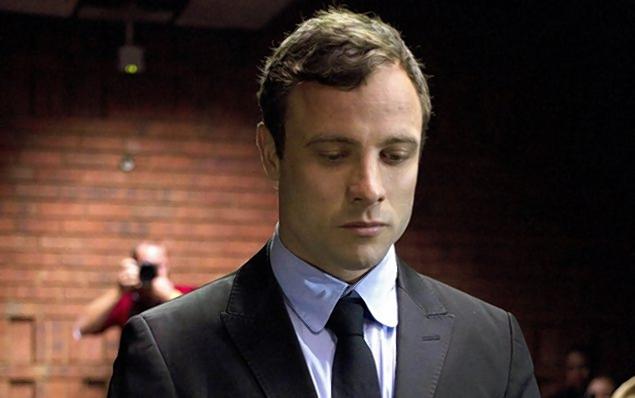 Oscar Pistorius is a South African sprinter known for his amazing speed using prosthetics due to a double amputation when he was 11 months old. On September 12, 2014 Pistorius was found guilty of culpable homicide and one firearm-related charge of reckless endangerment related to discharging a firearm in a restaurant. On 21 October 2014, Pistorius received a prison sentence of a maximum of five years for culpable homicide and a concurrent three-year suspended prison sentence for the separate reckless endangerment conviction. His release date to house arrest was announced for August 21, 2015 based on good behavior and the fact that he is not regarded a danger to the community. But Pistorius will remain under house arrest and correctional supervision, and may be required to perform community service as part of his continuing sentence. Also, Pistorius will not be allowed to go back to official athletic competition until the whole five years of his sentence is complete despite his release.
OJ Simpson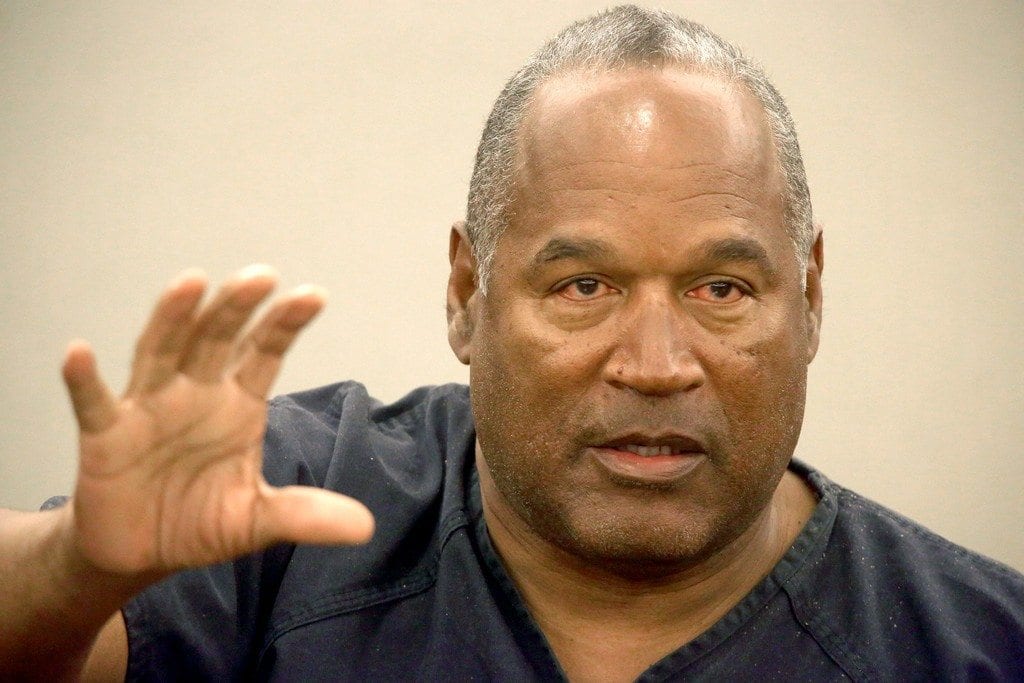 Also known as "The Juice", Simpson is a retired Hall of Fame NFL football player. He was convicted and charged with the murder of his ex-wife Nicole Brown and her friend Ronald Goldman. Though he was finally found not guilty, people believe that Simpson literally got away with murder.
Sid Vicious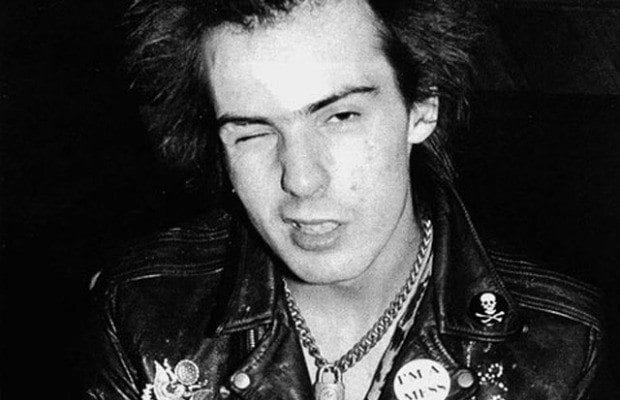 Sex Pistols bassist Sid Vicious stabbed his girlfriend, Nancy Spungen, to death in 1978. He claimed to have seen Spungen dead on the bathroom floor of their hotel room when he was first asked – but later he admitted that he stabbed her, but did not intend to kill her. Even though he was charged with her murder, Vicious never stood trial; he died of a drug overdose while out on bail.
Johnny Lewis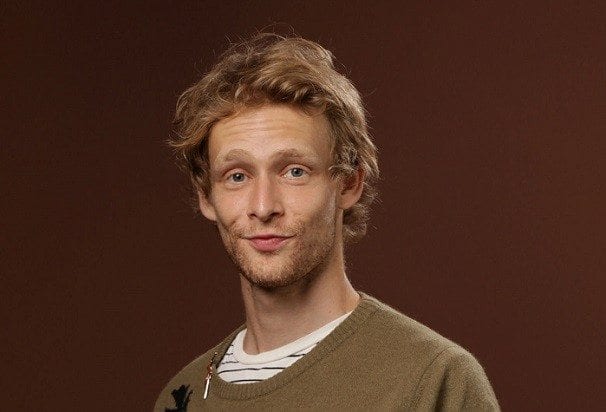 Johnny Lewis was an American film and television actor who in 2012 broke into the home of 81-year-old Catherine Davis, ransacked her home, and then killed her (and her cat). Witnesses then saw the "Sons of Anarchy" actor, Johnny Lewis jump over a fence, assault a neighbour, and return to the Davis house. Though he had a history of drug use, an autopsy report showed that Lewis had no drugs or alcohol in his system at the time of his death. It is believed that Lewis either fell or jumped from the roof, garage, or patio of Davis' villa while trying to jump.