The life of a celebrity may be as flashy as a spotlight but can also be as blinding as a headlight. Every day we hear different news about different famous personalities and we can't help but wonder if anything about them can actually be kept a secret. In as much as these people are public icons, it is also good to remember that they are humans as well, and can fall short of any hideous act like every other human. They smoke, they go to rehab, they turn homosexuals and some of the gays actually get attracted to women, and some had wives.
Presently, things are getting pretty very loose in the entertainment world as more people denounce their birth sex to a more preferred one. Prior to this age, announcing to the public that an actor was gay instantly ruined his career and so some of these men took to the more acceptable life – marrying women. Some, as at the time of their marriage, had not discovered the other side of their sexuality. This list highlights some gay entertainers who were once married to women.
Famous Gay Men Who Married Women
1. Cole Porter
Name: Cole Albert Porter
Date of Birth: June 9, 1891 – October 15, 1964
Place of Birth: Peru, Indiana
Occupation: Composer and songwriter
Spouse: Linda Lee Thomas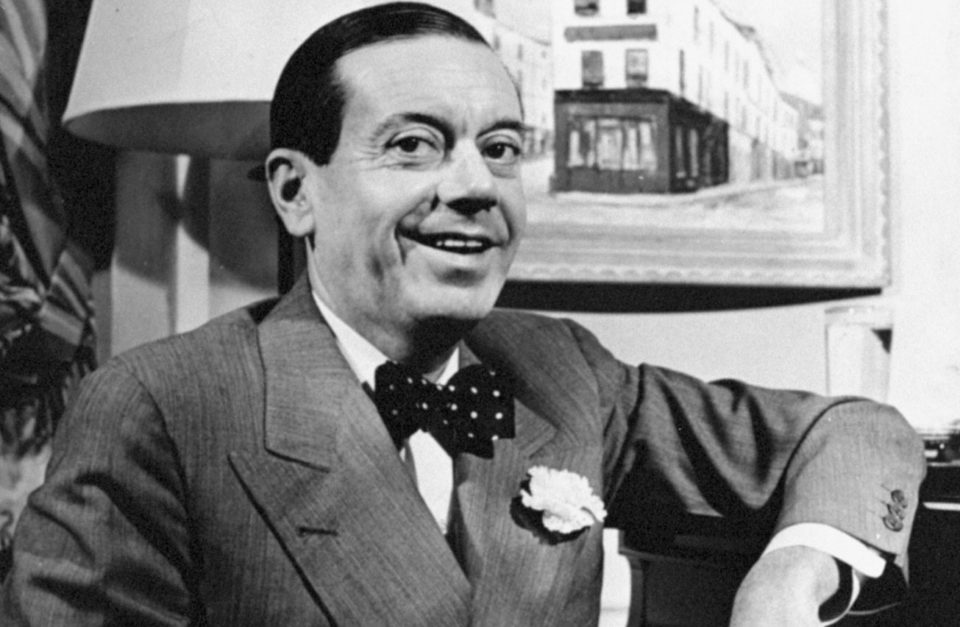 Cole Porter was a famous American musical composer and is known for his Broadway hits 'Anything Goes' and 'Silk Stockings'. Although Cole was always suspected to be gay, he was married to a woman, Linda Lee Thomas, for over 34 years before she died. After her death, he had many sexual affairs with men and that brought up a controversial discuss as to if Porter was truly bisexual or if his marriage was an attempt to hide his homosexuality, because all through his many years of marriage, he and his wife never had any children.
2. Little Richard
Name: Richard Wayne Penniman
Date of Birth: December 5, 1932 – May 9, 2020
Place of Birth: December 5, 1932 – May 9, 2020
Occupation: Musician, singer, and songwriter
Spouse: Ernestine Campbell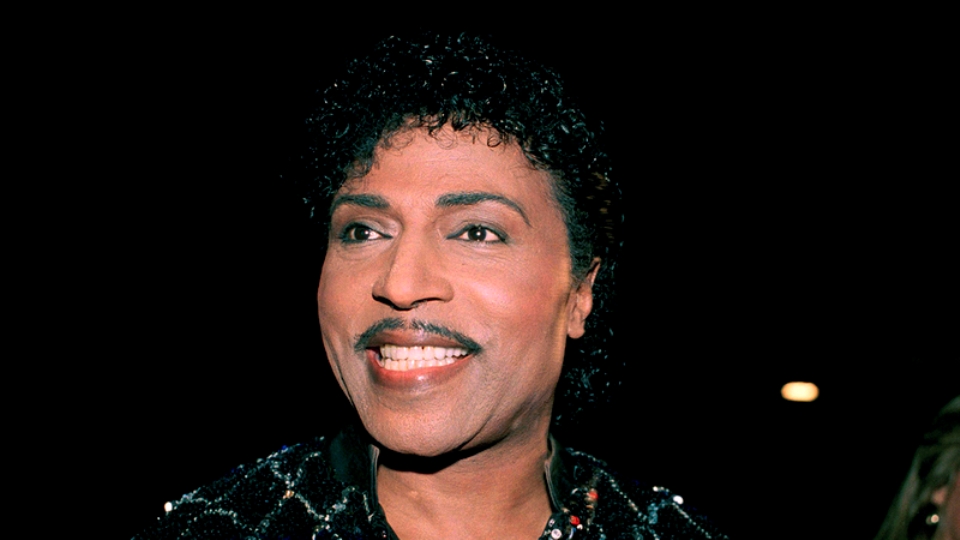 Talented Little Richard is gay to the core, but he shocked his fans when he married a woman named Ernestine Campbell in 1959. The marriage lasted for only four years and Richard finally came out in 1995 and everyone continued to enjoy his music and not care about his sexuality.
3. Richard Cromwell
Name: Richard Cromwell (born LeRoy Melvin Radabaugh)
Date of Birth: January 8, 1910 – October 11, 1960
Place of Birth: Long Beach, California, U.S.
Occupation: Actor
Spouse: Angela Lansbury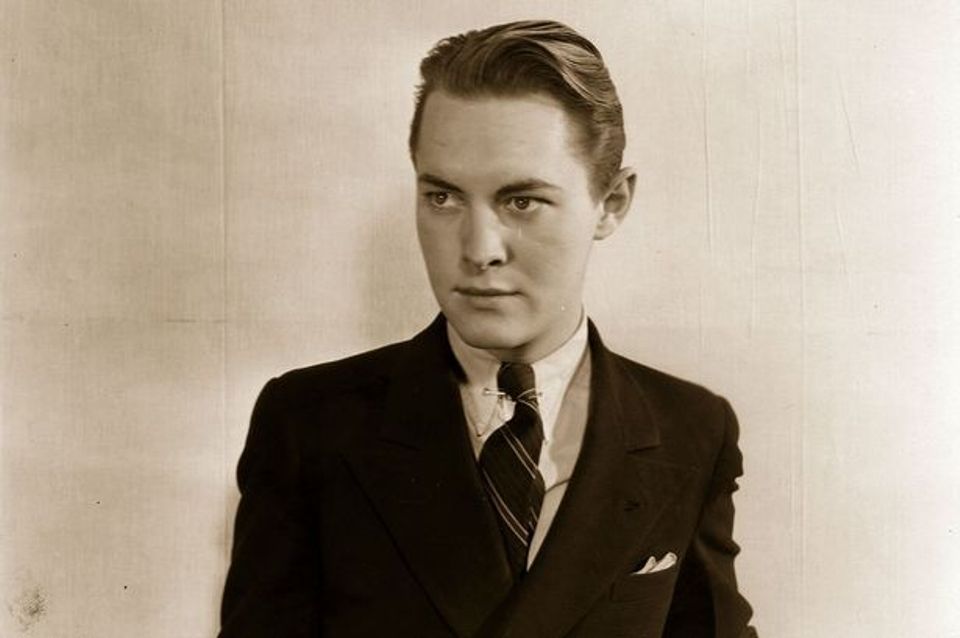 Richard Cromwell was a stunning American actor who shot to fame in old films like 'Jezebel.'. People who knew him then, noticed he preferred the company of gentlemen to ladies, yet he actually married actress Angela Lansbury. He was 35 then and she, 19, and they admitted that their marriage which lasted only twelve months, was a mistake.
4. Alan Cumming
Name: Alan Cumming
Date of Birth: 27 January 1965
Place of Birth: Aberfeldy, Perthshire, Scotland
Occupation: Actor, comedian, singer, writer, filmmaker, and activist
Spouse: Hilary Lyon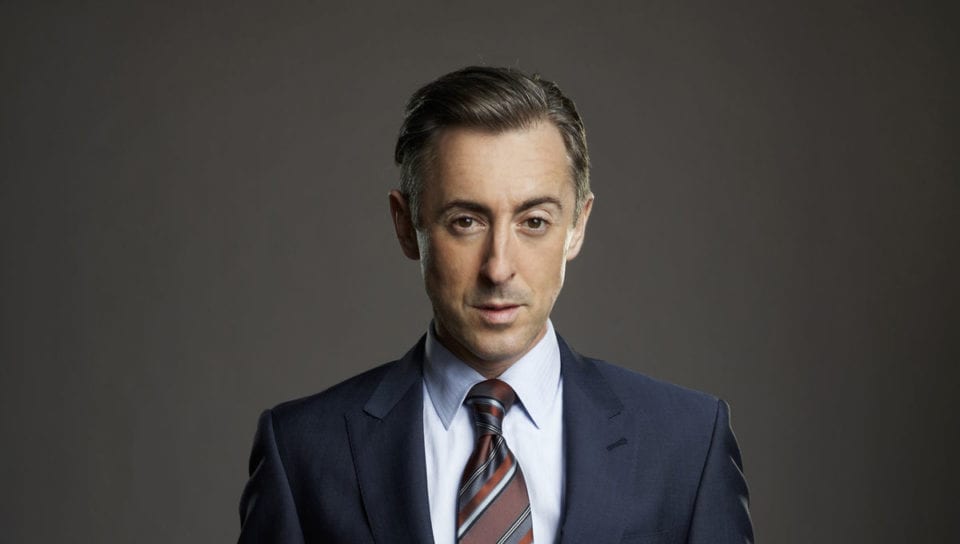 Alan Cumming is a very interesting Scottish-American actor who has always had the ability to play sexually ambiguous roles, both feminine and masculine. He was married to a woman, Hilary Lyon for over 8 years, and in 1993 the marriage finally collapsed. He eventually came out as bisexual in 1998, and although he once had a relationship with actress Saffron Burrows, Alan eventually wedded his husband Grant Shaffer in 2007 and they separated five years after.
5. Anthony Perkins
Name: Anthony Perkins
Date of Birth: April 4, 1932 – September 12, 1992
Place of Birth: Manhattan, New York City, U.S.
Occupation: Actor, director, and singer
Spouse: Berry Berenson
Beloved actor Anthony Perkins is best known for his role as Norman Bates in Alfred Hitchcock's 'Psycho". In his younger days, it was quite well-known that Perkins had various male lovers, most notably famous was musical composer Stephen Sondheim. He eventually married Berry Berenson and they had two sons together. Sadly, Perkins died in 1992 from AIDS-related pneumonia.
6. Elton John
Name: Sir Elton Hercules John
Date of Birth: 25 March 1947
Place of Birth: Pinner, Middlesex, England
Occupation: Singer, songwriter, pianist, and composer
Spouse: Renate Blauel
World-famous musician, Elton John, never hid the fact that he was gay, although he was not in a hurry either to reveal his identity. Elton has sold over 300 million records since he first came onto the scene in the 1960s. He was engaged to his secretary, Linda Woodrow, but ended up marrying then sound engineer Renate Blauel. The media instantly called it a sham and a way to cover his homosexuality and John finally admitted he was gay in 1988. Elton John was happily married to his husband, David Furnish, from 2005 to 2014.
7. Oscar Wilde
Name: Oscar Fingal O'Flahertie Wills Wilde
Date of Birth: 16 October 1854 – 30 November 1900
Place of Birth: Dublin, Ireland
Occupation: Poet and playwright
Spouse: Constance Lloyd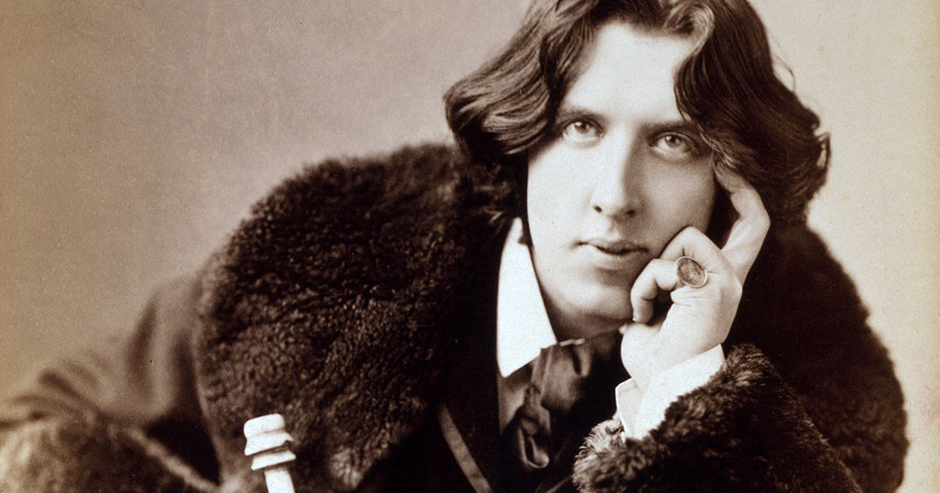 Oscar Wilde was best known for his works 'The Picture of Dorian Grey' and 'The Importance of Being Ernest.," He had numerous affairs with men while he was married to Constance Lloyd, whom he had two children with. Sadly, Wilde was imprisoned later in life for rumors of him being gay and was eventually exiled. He died of meningitis at the age of 46.
8. James McGreevey
Name: James Edward McGreevey
Date of Birth: August 6, 1957
Place of Birth: Jersey City, New Jersey
Occupation: Politician
Spouse: Kari Schutz (1991–1997), Dina Matos (2000–2008)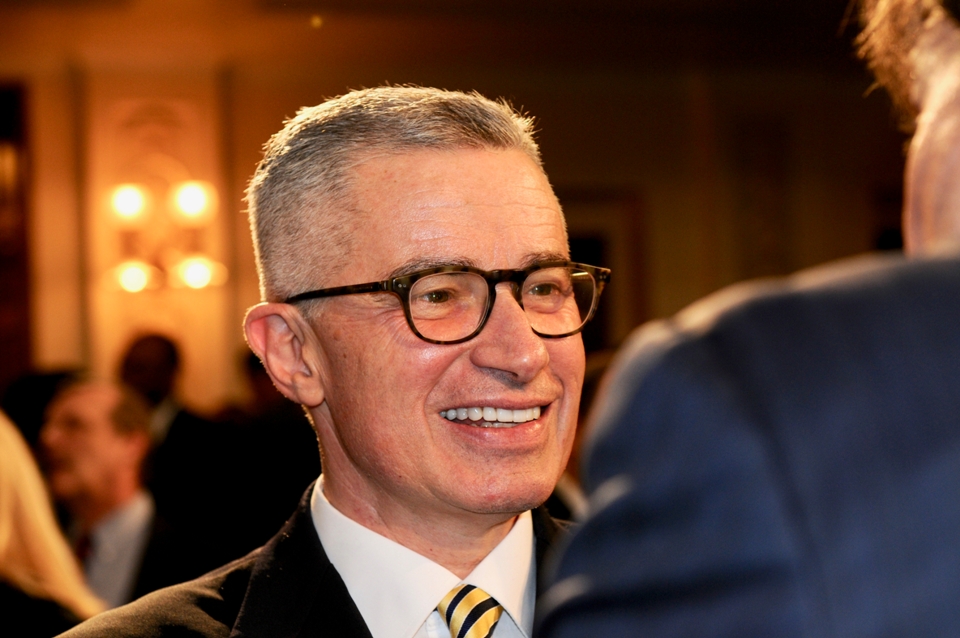 Former New Jersey Governor, James McGreevey, was married to his first wife, Kari, for six years. He then married his second wife, Dina, and they were married for eight years. It must have been difficult for James to cope with the females, so he finally came out as gay, and that announcement ended his marriage and his time in office. He now lives with his husband and teaches law at Kean University in New Jersey.
9. Jonathan Plummer
Name: Jonathan Plummer
Date of Birth: Not available
Place of Birth: Not available
Occupation: Writer
Spouse: Terry McMillan (m. 1998–2005)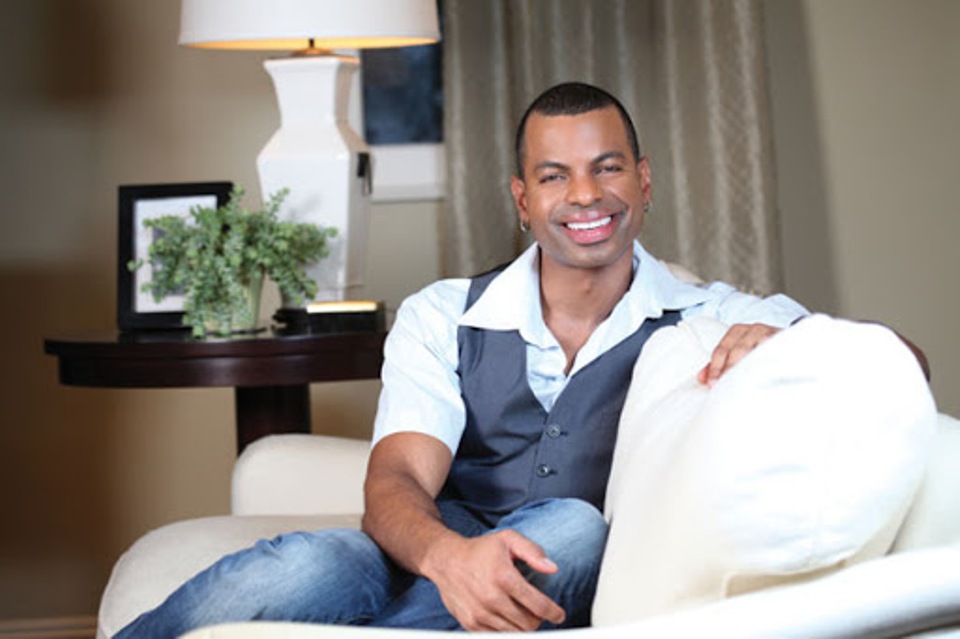 You may have caught the reunion between Jonathan Plummer and author Terry McMillan on the Oprah Winfrey Show. But let's start at the beginning. Terry met and married a young Jonathan. She was quite in love and he actually became the inspiration for her hit novel 'How Stella Got Her Groove Back." Eventually, Plummer came out as gay and Terry became furious at the announcement, believing that he had been out to humiliate her. She took him to court for $40 million and shockingly won the case. The two appeared on Oprah in 2010 and reconciled though it's doubtful they are now friends.
10. Jack Wrangler
Name: John Robert Stillman
Date of Birth: July 11, 1946
Place of Birth: Beverly Hills, California, U.S.
Occupation: Gay and straight pornographic film actor, theatrical producer, and director and writer
Spouse: Margaret Whiting (m. 1994; his death 2009)
Porn star Jack Wrangler, had starred in both gay and straight porn, something that is very rare with men in the porn industry. Jack never hid his identity as a gay but said he could never be with a man long-term because he was "too competitive." So he went and married singer Margaret Whiting in 1994 and they remained married until his death in 2009.
11. Vincente Minnelli
Name: Vincente Minnelli (born Lester Anthony Minnelli)
Date of Birth: February 28, 1903 – July 25, 1986
Place of Birth: Chicago, Illinois, U.S.
Occupation: Stage director and film director
Spouse: Judy Garland (m. 1945; div. 1951), Georgette Magnani (m. 1954; div. 1958),
Denise Hale (m. 1962; div. 1971), Margaretta Lee Anderson (m. 1980)
Vincente Minnelli's bisexuality seemed to be very bicoastal. Rumor has it he would be quite gay in New York, but then straight in Los Angeles. He was married to Judy Garland for many years and had daughter Liza with her. He was also married to three other women as well, yet was always open about his gay New York lifestyle.
12. Tony Richardson
Name: Cecil Antonio "Tony" Richardson
Date of Birth: 5 June 1928 – 14 November 1991
Place of Birth: Shipley, West Riding of Yorkshire, England
Occupation: Filmmaker
Spouse: Vanessa Redgrave (m. 1962; div. 1967)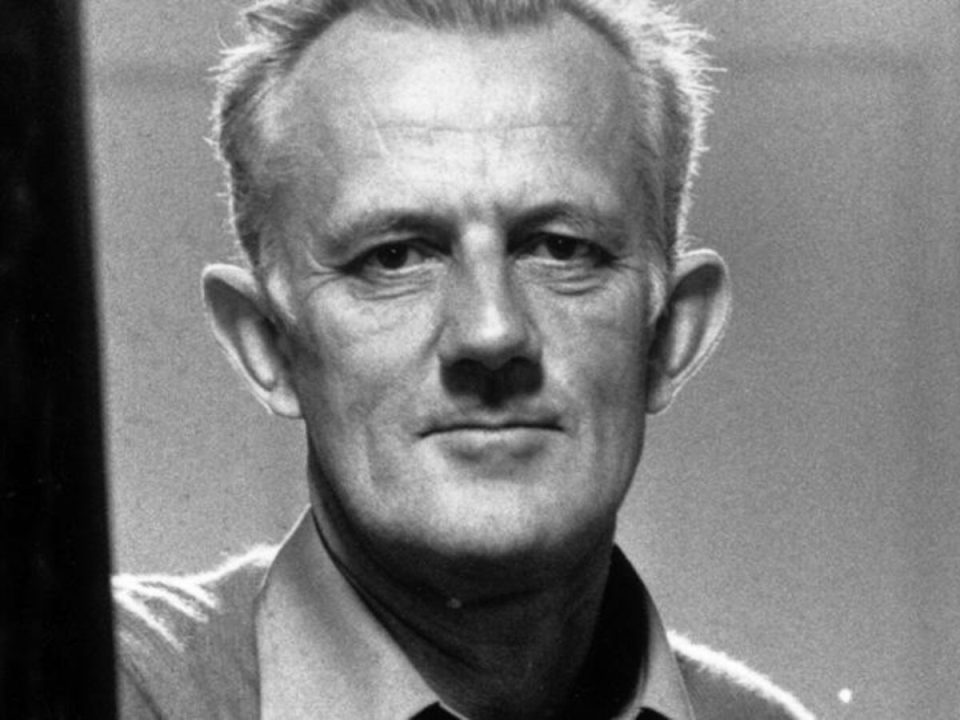 Tony Richardson was an English theater director and filmmaker who was married to actress Vanessa Redgrave from 1962-1967. The couple was known to be quite hot throughout their marriage. After they divorced, he was rumored to have numerous love affairs with both men and women though he never officially came out as bisexual until 1985 when he contracted HIV and eventually died from complications at the age of 63.
13. Rock Hudson
Name: Rock Hudson (born Roy Harold Scherer Jr.)
Date of Birth: November 17, 1925 – October 2, 1985
Place of Birth: Winnetka, Illinois, U.S.
Occupation: Actor
Spouse: Phyllis Gates (m. 1955; div. 1958)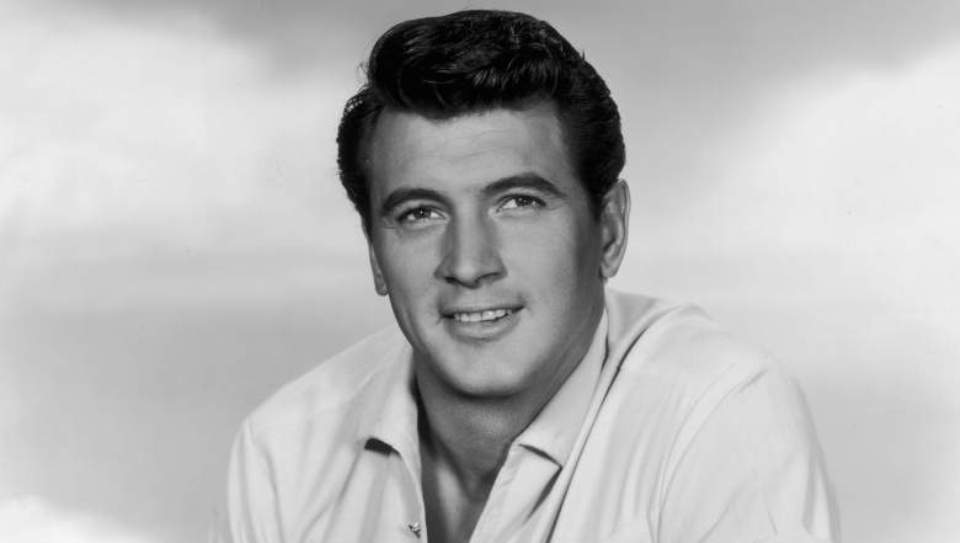 Rock Hudson was one of the biggest heart-throbs during the 1950s and 60s when he saw the height of his career starring in romantic comedies alongside Elizabeth Taylor and Doris Day. Although his homosexuality was well-known within Hollywood it was never made public due to his career. So, to keep up appearances he married Phyllis Gates for three years. Hudson was the first major Hollywood celebrity to die of AIDS in 1985.
14. Peter Allen
Name: Peter Allen (born Peter Richard Woolnough)
Date of Birth: 10 February 1944 – 18 June 1992
Place of Birth: Tenterfield, New South Wales, Australia
Occupation: Singer-songwriter, musician and entertainer
Spouse: Liza Minelli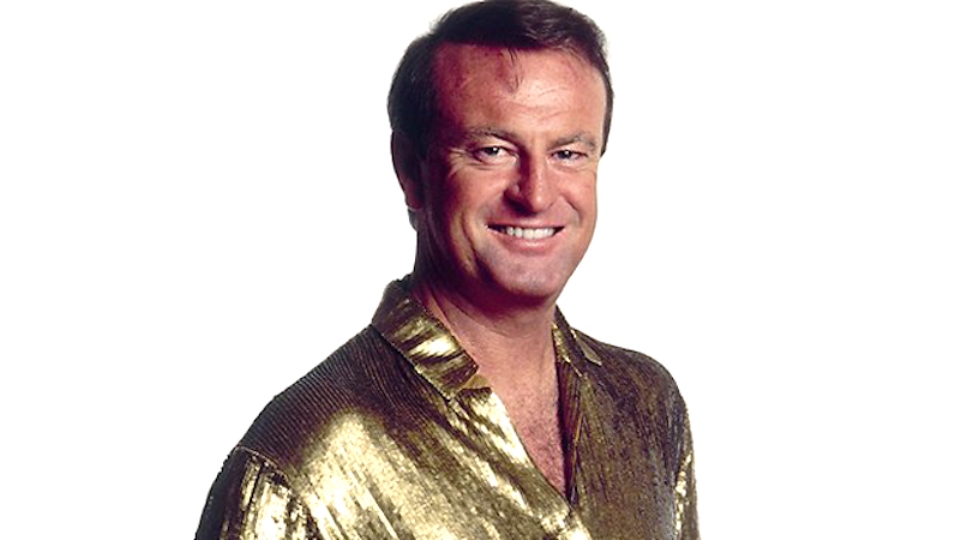 Peter Allen was married to Liza Minelli for seven years and kept his homosexual status secret for many years. The once son-in-law of Vincente Minnelli, later the divorce, dated Gregory Connell and they remained together until they both died from AIDS-related illnesses.
15. Peter Marc Jacobson
Name: Peter Marc Jacobson
Date of Birth: October 27, 1957
Place of Birth: Flushing, Queens, New York, U.S.
Occupation: Writer, director, producer, actor
Spouse: Fran Drescher (m. 1978; div. 1999)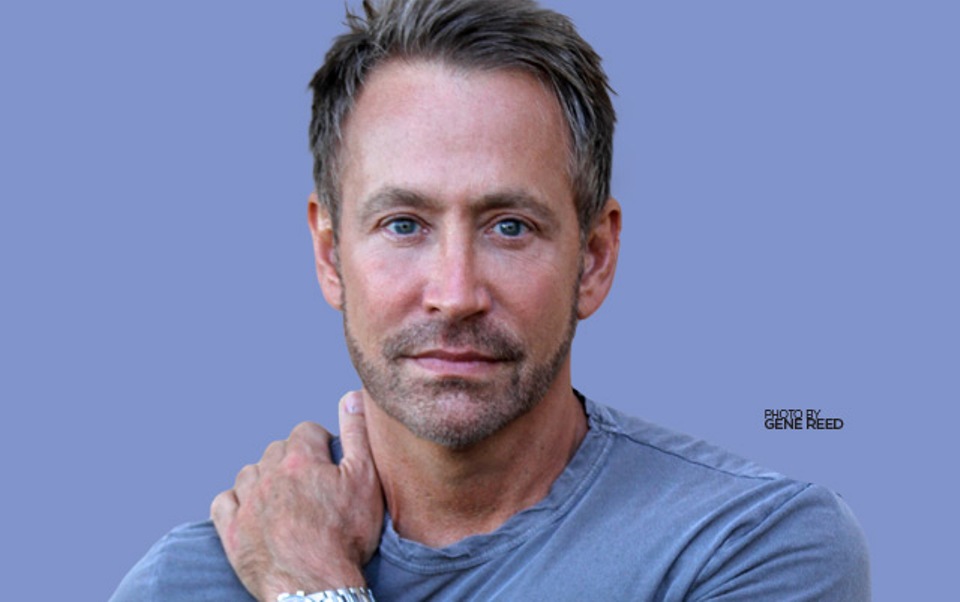 Peter Marc Jacobson is a producer and television writer who was married to Fran Drescher for 21 years before they divorced in 1999. He was actually the guy that created the hit show "The Nanny" with Fran and they reunited to develop the show "Happily Divorced" which chronicled their marriage and his coming out. The two ex-couple are doing great on the show and remain very good friends.
Summary
Below is a recap of the 15 famous gay men of all time who married women:
Cole Porter
Little Richard
Richard Cromwell
Alan Cumming
Anthony Perkins
Elton John
Oscar Wilde
James McGreevey
Jonathan Plummer
Jack Wrangler
Vincente Minnelli
Tony Richardson
Rock Hudson
Peter Allen
Peter Marc Jacobson