As the saying goes, laughter is the best medicine. But the other side of that equation is that laughter can also be very lucrative. Just ask any one of the 25 richest comedians listed below and you'll see that it's quite possible to earn a living making other people laugh as hard as possible. While being a comedian may not be for everyone, these 25 celebrities have honed their skills into an art form, nearly guaranteeing that wherever they go, they're bound to be met with impressive audience numbers and even more impressive incomes.
This List of The 25 Richest Comedians Will Surprise You
Below are the 25 richest comedians in the world. We've used figures from Celebrity Net Worth, Forbes and The Richest, and Moneyinc to create this list and we hope you'll find it interesting
25. Kevin James – $100 Million
Taking the bottom spot on the 25 richest comedians list is Kevin James. He made his comedic debut in 1989 when he performed stand-up comedy at the East Side Comedy Club in Manhattan, New York.
Born on April 26, 1965, he broke out into the limelight after he nabbed the lead role of Doug Heffernan on CBS's comedy sitcom The King of Queens, reportedly earning $500k per annum for the role. He has also starred in other movies including Paul Blart: Mall Cop 1 & 2, alongside funnyman Adam Sandler in Grown Ups 1 & 2, I Now Pronounce You Chuck and Larry, and several others. He also guest-starred in a few episodes for Ray Romano's sitcom, Everybody Loves Raymond.
24. Jon Stewart – $100 Million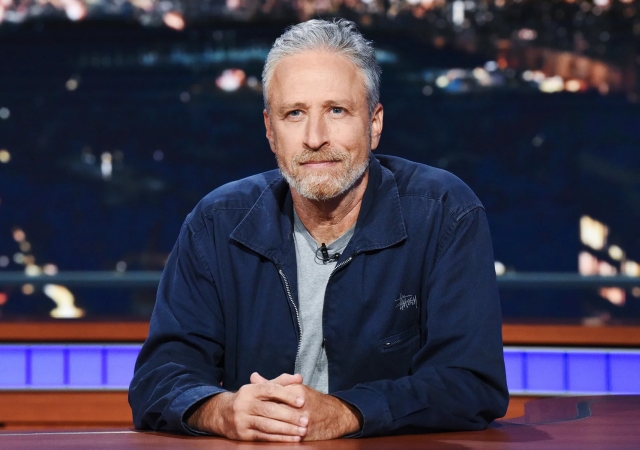 Jon Stewart is very well known for being the former host of Comedy Central's The Daily Show. A comedian and political satirist, Stewart is reported to have earned a peak annual salary of $25 million as the show's host.
Starting his career in comedy by performing at The Bitter End and Comedy Cellar clubs in New York City, Stewart took over hosting for The Daily Show in 1999, stepping down for Trevor Noah after 2,579 episodes. His tenure as the host was commercially and critically successful, with The Daily Show winning numerous awards including 22 Primetime Emmys and two Peabody Awards.
23. Jeff Foxworthy – $100 Million
Founder of the Blue Collar Comedy Tour, a troupe comprising fellow comedians – Bill Engvall, Ron White, and Larry the Cable Guy, Foxworthy has released six comedy albums and is known as one of the best-selling comedy recording artists. His first, You Might Be a Redneck If…, was certified gold in 1994 by the RIAA, platinum in 1995, and 3x platinum in 1996. Since 2007, he has been the host of the quiz show, Are You Smarter Than a 5th Grader? And is a judge on NBC's comedy competition series, Bring the Funny.
22. Chris Rock – $100 Million
Gaining popularity with his stint on Saturday Night Live in the early 1990s, Chris Rock is very well known for the semi-autobiographical sitcom, Everybody Hates Chris, which he created and produced. It aired between 2005 and '09 for 88 episodes.
Rock has consistently stayed amongst the highest-paid comedians in the world, earning approximately $60 million from June 2016 to June '17 and $30 million from June '17 to June '18. He ends up at number 22 on this list because of his divorce with his ex-wife Malaak Compton; he reportedly paid settlements worth tens of millions.
21. Martin Lawrence – $110 Million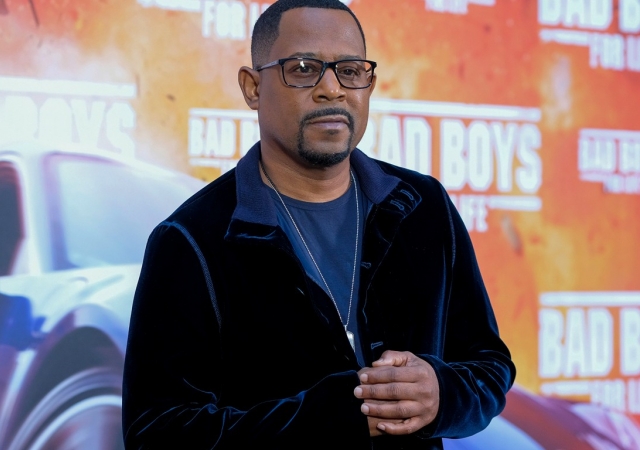 Funnyman Martin Lawrence is best known for his own TV series, Martin, which received critical acclaim during its time on air. He isn't only recognized for that, he's also recognized for being Will Smith's co-star in the Michael Bay-directed action movie franchise, Bad Boys, for which Lawrence took home $20 million in 2003 for Bad Boys II.
He's earned big bucks for his several stand-up performances and movie roles, including earning $20 million for Blue Streak in 1999, $13 million for What's the Worst That Could Happen? In 2001, and $20 million in 2003's National Security.
20. Steve Martin – $130 Million
Originally studying philosophy at California State University, Steve Martin transferred to UCLA to study theater but dropped out not too long after. Boasting a successful career in comedy, Martin performed on national tours before he got into acting in the 1980s. But before all of this, Steve Martin worked at Disneyland where his skills at juggling, balloon animals, banjo playing, and magic tricks were perfected. One of his most successful roles is as French Inspector Jacques Clouseau in the 2006 movie The Pink Panther, for which Steve Martin earned $28 million. .
19. Sacha Baron Cohen – $130 Million
English comedian, writer, and actor Sacha Baron Cohen is known for his creation and portrayal of various fictional characters, all satirical, which have gained him widespread fame. His characters include Ali G, Borat Sagdiyev, Bruno Gehard, and Admiral General Aladeen. Each character has had their own TV show and/or movie, which has been met with critical and commercial acclaim. The comedian has been nominated and has won several awards including BAFTA, British Comedy Award, TV Quick Award, Emmy Award, and a Golden Globe Award, among others.
18. Ricky Gervais – $130 Million
Ricky Gervais is a British comedian, actor, filmmaker, and writer who has earned a bulk of his net worth from being the creator of the comedy series The Office. Originally intended as a limited run British series, it was later adapted to an American version that starred Steve Carell and John Krasinski, among others, running for 201 episodes (nine seasons). One of the most lucrative shows on American TV, Gervais earns royalties whenever the show is picked up for reruns.
Gervais is also a successful stand-up comic, with the success of The Office helping to push his career to newer heights. He has toured extensively for his performances and has had his comedy specials aired by Netflix.
17. Ray Romano – $130 Million
Born and raised in Queens, New York, Ray Romano had his start in comedy in the early 1990s. He competed in the Johnnie Walker Comedy Search, Star Search, and later on, appeared on The Late Show with David Letterman.
His big break arrived when he was cast in the lead role for CBS's sitcom, Everybody loves Raymond. The show ran for nine seasons, with 210 episodes, and was a huge success both critically and commercially. Romano served as a writer and producer for the show and is reported to have earned $19 million per year. Easy to understand how he takes a spot on the 25 richest comedians list.
16. Jeff Dunham – $140 Million
Jeff Dunham has earned his net worth thanks to his comedy performances involving ventriloquism. Dunham does his comedy bits with the aid of ventriloquist dolls, having back and forth conversations with them to the delight of his audience. He's also one of the highest-paid comedians, earning as much as $25 million yearly.
He has appeared on several shows including Late Show with David Letterman, Comedy Central Presents, and The Tonight Show. In 2009, he made a deal with Comedy Central that gave him the chance to air his specials on the channel as well as tour 60 cities for his comedy performances.
15. Bill Maher – $140 Million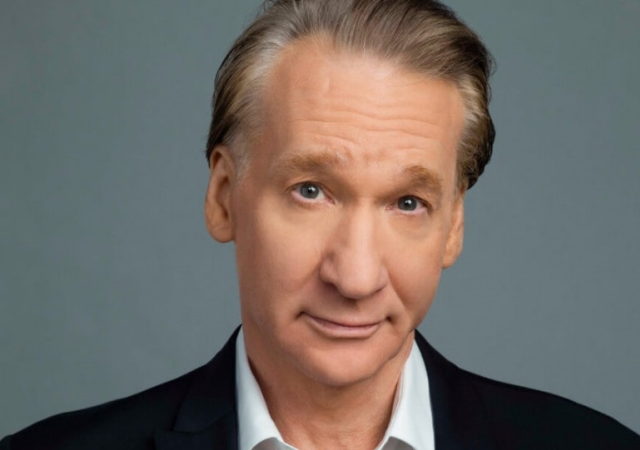 A comedian, actor, and TV show host by heart, Bill Maher is on this list of the 25 richest comedians not just because of his comedic career, but because of a wise investment choice he made back in 2012. The comedian bought a minority stake of 4% in the New York Mets, worth about $20 million back in 2012. With the Mets now worth about $2 billion, Maher's stake has seen an upgrade to be worth about $80 million. But this is not all he has going for him. He has been nominated 22 times for an Emmy Award, but sadly hasn't taken home one yet. He became the host of HBO's Real Time with Bill Maher, also serving as co-writer and co-producer. The show premiered its 18th season on January 19, 2020.
14. Rowan Atkinson – $150 Million
Anyone who looks at Rowan Atkinson will immediately be reminded of the lovable hijinks of Mr. Bean. First introduced in 1990, the character of Mr. Bean would turn out to become a smashing hit for Atkinson's career. After appearing regularly on TV from '90 to '95, Atkinson released the first Mr. Bean movie in 1997, which was a box office success. It raked in $250 million on an $18 million budget. The second Mr. Bean movie, Mr. Bean's Holiday, was released in 2007 to more critical and commercial acclaim; gaining $232 million on a $25 million budget. He's also the lead character in the Johnny English movie franchise, which has earned $479.6 million in the box office against a budget of $110 million.
Rowan Atkinson's net worth of $150 million places him among the richest comedians in the world today.
13. Conan O'Brien – $150 Million
Conan Christopher O'Brien is very recognizable thanks to his stint as the host of TBS's late-night comedy show, Conan. But before he appeared on that, he started out on NBC's Late Night with Conan O'Brien in 1993. The show started poorly but began to garner better reviews and grow in popularity, with O'Brien winning the Emmy Award for Best Writing in a Comedy or Variety Series in 2007 after several nominations. After leaving NBC, O'Brien was paid $32.5 million in settlement fees by NBC, and an additional $12 million that went to his staff. Conan would go on to premiere in 2010 on TBS after O'Brien embarked on a 30-city live tour the same year.
12. Terry Fator – $160 Million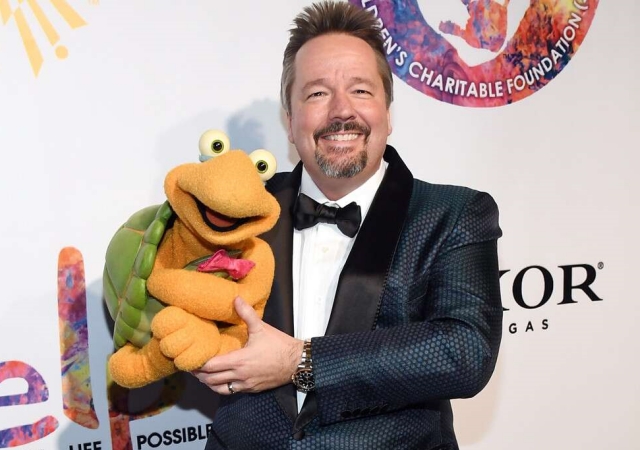 Proving yet again that ventriloquism is an art form that shouldn't be overlooked, Terry Fator enters the list at no. 12 of the 25 richest comedians. A ventriloquist capable of over 100 different impersonations, Fator uses sixteen different puppets for his comedy acts. He found his love for ventriloquism in the fifth grade when he came across Paul Winchell's book, Ventriloquism for Fun and Profit. Taking his time to practice, he ended up winning a $25 prize for his performance with a Willie Talk dummy at a church picnic. From June 2017 to June 2018 he earned a total of $18 million, putting him on the map as one of the highest-paid comedians.
11. Steve Harvey – $200 Million
Steve Harvey is very famous for his ensemble of suits he wears whenever he appears as the host of TV shows. An award-winning show host and entertainer, he is the host of The Steve Harvey Morning Show, Family Feud, and Celebrity Family Feud. His first foray into comedy was in 1985 when he performed at Ohio's Hilarities Comedy Club in Cleveland. He was a finalist in the 1990's Johnnie Walker National Comedy Search, landing a spot as a TV show host shortly after. He joined comedians Cedric the Entertainer, the late Bernie Mac, and D.L. Hughley on the 1997 Kings of Comedy tour, which grossed $37 million by the end of its run.
10. Kevin Hart – $200 Million
As one of the highest-paid entertainers in the world, Kevin Hart's entry at no. 10 of the 25 richest comedians isn't much of a surprise. Between August 2015 and August '16, Hart was able to earn $90 million from movies, merchandise, touring, and endorsements. From June '17 to June '18, he earned $60 million from the same round of work. He made another cool $60 million between June '18 and June '19.
Besides his comedic successes, Kevin Hart also owns an underwear line, which he launched in 2017. In 2018, he launched his own comedy streaming service, Laugh Out Loud with its radio show on Sirius Satellite Radio. His endorsements include deals with brands like AT&T, Mountain Dew, and Samsung.
9. Seth MacFarlane – $300 Million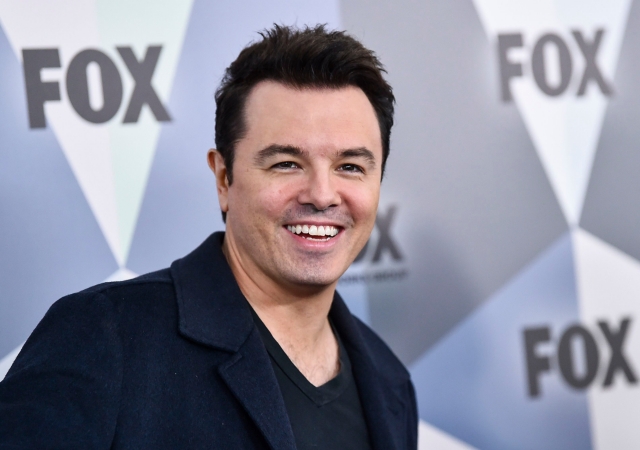 No. 9 on the list of 25 richest comedians is Seth MacFarlane. The creator of Family Guy, American Dad, and The Cleveland Show, Seth MacFarlane's successes come not just from his zany ideas for cartoons but also for his vast voice acting skills. MacFarlane is well known for voicing different characters in his shows, and if you didn't know he was the one doing the voicing you wouldn't even think to look his way. MacFarlane became the youngest executive producer at 24 years old in television history after Fox ordered a full season of Family Guy. The show debuted in 1999 and has had over 14 seasons. From 2005 to 2008, it made $400 million from DVD sales, $200 million in merchandise sales, and $400 million from syndication deals.
8. Larry David – $400 Million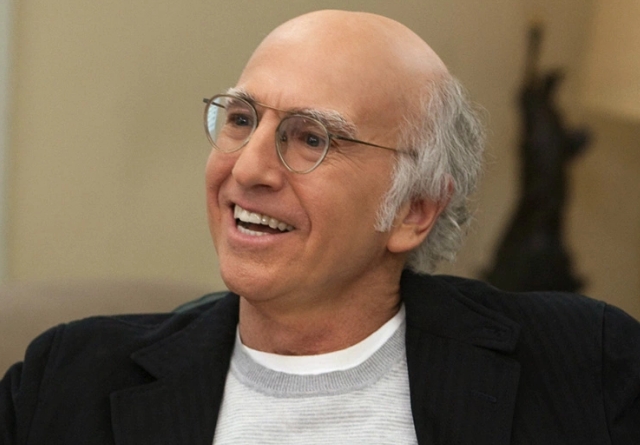 Larry David's most popular creation is when he worked with friend Jerry Seinfeld (also on this list) to create Seinfeld, an NBC semi-autobiographical comedy series that followed the life of titular character Jerry Seinfeld. David owned 7.5% of Seinfeld's backend equity, which no doubt has attributed to his high net worth. With the show's first syndication sale in '98, David earned $225 million. In 2015, when it was sold to Hulu, he made $27 million. When it was sold to Netflix in 2019, he made $75 million. Larry David's net worth would've been much more, if not for his divorce to Laurie Lennard in 2007 which led to his net worth getting cut in half as a result.
Larry David is still one of the richest comedians in the world right now with his estimated net worth of $400 million
7. David Letterman – $400 Million
Before he was the host of his late-night show, David Letterman started as a newscaster for the Ball State university radio station, WBST. Next, he worked as a weatherman for an Indianapolis station, where he began to display his ability for casual humor on-air. He eventually moved to Los Angeles to pursue his comedy career, where he performed stand-up at The Comedy Store.
Before he got his late-night spot, NBC gave him a morning comedy show in June 1980. Despite critical success, it suffered poor ratings until NBC moved it to the night slot in February 1982. In total, he hosted 6,080 episodes before he retired in April 2014.
Today, David Letterman's net worth of $400 million still makes him one of the richest comedians in the world.
6. Adam Sandler – $420 Million
Adam Sandler signed a four-film production deal with Netflix in 2014 worth $250 million, which he renewed in 2017 for four additional movies. Despite the terrible reviews his movies have been getting, Sandler's films on Netflix have had over 500 million hours of stream time since the deal commenced in '14. Not only a comedian, but Sandler also has an eye for good business. An excellent example of this is when he signed a lucrative deal with Sony Pictures that entitled him to a base salary of $20 million per movie and a 20-25% bonus from the film's gross profits. For example, Sandler earned $25 million when he starred in 2003's Anger Management with a $37.5 million bonus. In total, he earned $62.5 million for the movie alone.
5. Jay Leno – $450 Million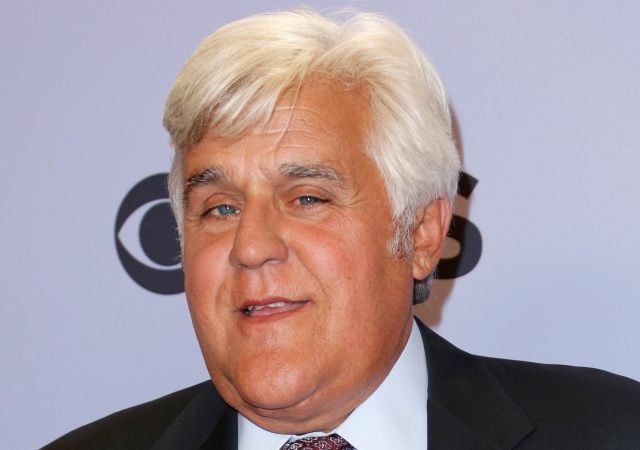 Jay Leno did stand-up comedy for several years before earning his spot as host of The Tonight Show with Jay Leno on NBC from 1992 to 2009. He returned as host of The Tonight Show in 2010 and remained on the show until 2013. In his first year alone, he was paid $1 million. His salary slowly increased along the way, reaching a peak of $30 million. By the end of his tenure as host, Leno had made a whopping $320 million. Despite the humongous salary earnings, Leno is reported to have lived off of his stand-up comedy income without having to touch earnings from The Tonight Show. He also took a 50% pay cut after 2011 so his staff could keep their jobs and earn pay raises.
4. Ellen DeGeneres – $500 Million
Before Ellen DeGeneres became the host of her own syndicated talk show, she created and starred in the sitcom Ellen, which ran from '94 to '98. Starting out performing stand-up comedy at small clubs, she became the emcee of Clyde's Comedy Club in New Orleans by 1981. She got her first regular TV role in 1989's Open House, before getting parts in other shows like Laurie Hill and These Friends of Mine—which was later renamed Ellen by season two.
By September 2003, she launched her talk show, The Ellen DeGeneres Show. Arguably one of the most-watched shows on daytime TV. The show won 25 Emmy Awards for its first three seasons. She has also hosted the Grammys, Emmys, and Academy Awards. Her net worth of $500 million makes her one of the richest comedians in the world.
3. Trey Parker – $600 Million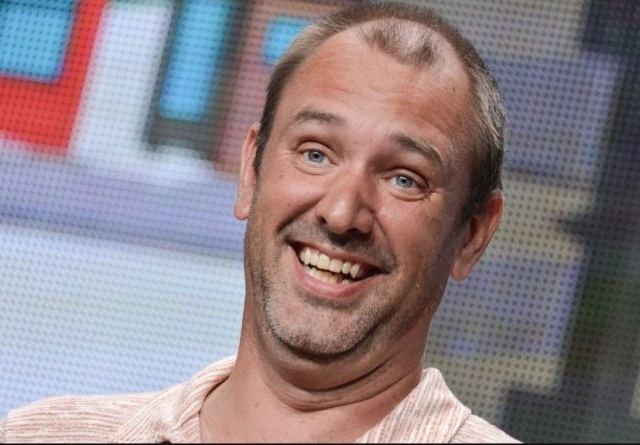 Trey Parker is best known for being the co-creator of Comedy Central's highly acclaimed animated series, South Park. Partnering with college mate and longtime friend Matt Stone, South Park has gone on to earn Parker millions of dollars since it began airing in 1997. With a contract renewal in 2007, Trey Parker was able to earn an unprecedented deal that gave him and Stone 50% of all ad revenue generated by the show's digital broadcast. Originally worth nothing, it proved to be a lucrative clause for the duo with the advent of YouTube. The contract also gave them the rights to air the shows digitally in whatever way they saw fit.
As of 2021, Trey Parker's net worth is $600 million, making him the 3rd richest comedian in the world
2. Matt Stone – $700 Million
Matt Stone joined Trey Parker to create South Park, which has landed the duo on the second and third spots on this list of 25 richest comedians. Thanks to the 50% ad revenue clause they were able to negotiate in 2007, Stone and Parker each earn $25 – $30 million annually for the broadcast of South Park on Comedy Central. The contract's clause also allows them to earn a 50% cut from syndication deals. When Hulu paid $192 million in 2015 for 4 years of rights to South Park's back catalog, Stone and Parker earned about $50 million each. By 2019, the duo put South Park on the market for $500 million; this equates to $125 million for each of them.
Matt Stone is the 2nd richest comedian in the world with a net worth of $700 million
1. Jerry Seinfeld – $950 Million
The no. 1 spot goes to Jerry Seinfeld, the "King of Comedy" and creator of the NBC show Seinfeld, which ran for nine seasons (a total of 180 episodes) and is today one of the most critically acclaimed and commercially successful shows in television history, with a total revenue generation of over $4 billion.
In the show's first season of five episodes, Seinfeld received $20,000 per episode for a total of $100,000. His pay was bumped up to $40,000 for seasons 2 and 3, totalling $3.5 million earned for both seasons. Seasons 4, 5, and 6 saw Seinfeld earn $100,000 per episode, with a total of $7 million earned over 70 episodes. By the final season, the actor was earning $1 million per episode. Not counting the fact that Seinfeld owned 7.5% equity for the show's syndication rights, the actor and comedian earned a little under $60 million while Seinfeld was on the air.
Jerry Seinfeld is the richest comedian in the world with an estimated net worth of $950 million.
Quick Recap
Check out a summary of the 25 richest comedians and how much they are worth in 2021:
25. Kevin James – $100 Million
24. Jon Stewart – $100 Million
23. Jeff Foxworthy – $100 Million
22. Chris Rock – $100 Million
21. Martin Lawrence – $110 Million
20. Steve Martin – $130 Million
19. Sacha Baron Cohen – $130 Million
18. Ricky Gervais – $130 Million
17. Ray Romano – $130 Million
16. Jeff Dunham – $140 Million
15. Bill Maher – $140 Million
14. Rowan Atkinson – $150 Million
13. Conan O'Brien – $150 Million
12. Terry Fator – $160 Million
11. Steve Harvey – $200 Million
10. Kevin Hart – $200 Million
9. Seth MacFarlane – $300 Million
8. Larry David – $400 Million
7. David Letterman – $400 Million
6. Adam Sandler – $420 Million
5. Jay Leno – $450 million
4. Ellen DeGeneres – $490 Million
3. Trey Parker – $600 Million
2. Matt Stone – $700 Million
1. Jerry Seinfeld – $950 Million