Whether we acknowledge the fact or not, TV shows have become an integral part of our lives in recent times. They influence the way we think, talk, and act. They also form and inform all kinds of discussions in such a way that, if you are yet to watch some of the most popular TV shows of the day, you are likely to be floating when certain issues are brought up for discussion. This is why we have curated and ranked the top 10 TV shows below for your viewing pleasure.
In order to be as objective as possible in presenting this list, we have focused mainly on the approval ratings from sampled users and critics. As a result, our rating is based on such sources as the percentage of actual searchers on Google who liked each show, as well as stats from other rating platforms like IMDb, Rotten Tomatoes, and TV.com.
10. Star Trek Picard
The 8th series in the Star Trek franchise, Picard premiered on January 23, 2020, amid the COVID-19 scourge. This was possible in spite of the economy lockdown since the production had been concluded earlier on. The veteran English actor and filmmaker Sir Patrick Stewart, OBE, stars as the protagonist Picard in this CBS All Access web TV series, reprising his role from other Star Wars series and feature films like Star Trek: The New Generation, Star Trek: Deep Space Nine, Star Trek Generations, and Star Trek Nemesis.
Picard is rated 7.7 out of 10 on IMDb while 91% of sampled Google users liked it. A budget of between 8 and 9 million dollars per episode has reportedly been poured into the Picard project, but we don't know what the income flow is like yet.
The story of this sci-fi series revolves around Stewart's character Jean-Luc Picard and sets in the 24th Century, about a decade and a half since the former ship captain retired from Starfleet. It shows the toll on the old seaman's life of the twin events of the death of Data, the chief operations officer aboard the Federal Starship USS Enterprise-D (and later on, Enterprise-E), and the destruction of the planet Romulus.
9. Killing Eve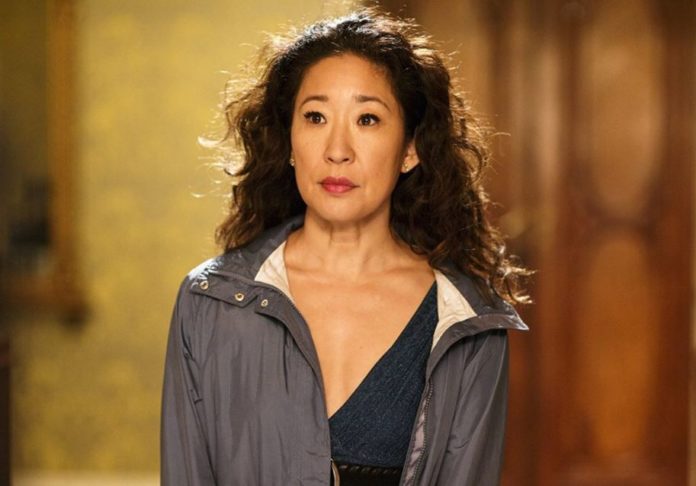 Made for BBC America and BBC iPlayer by Sid Gentle Films, this British-themed TV series combines the elegance of a spy thriller with the humour of dramedy and black comedy to tell the story of the British intelligence investigator Eve Polastri (portrayed by Canadian-American actress Sandra Oh) as she works insistently to capture the psychopathic assassin Villanelle (portrayed by English actress Jodie Comer).
At the time of writing this, Killing Eve is one of the top 10 TV shows with a 90% score on Rotten Tomatoes' official calculator Tomatometer with an average audience score of 88%. It scores 8.3 out of 10 on IMDb while 93% of sampled Google users liked it. With this, the spy thriller is certainly one of the most popular TV shows you need to watch right now or you'd be missing out.
Non-conventionally divided into series instead of seasons, this show is in its 3rd series at the time of making this post after first premiering in April 2018 on BBC America and BBC iPlayer.
8. Ozark
Since it premiered its first season in July 2017, this Netflix crime drama web series has been among the top 10 TV shows in every year. Starring Jason Bateman opposite Laura Linney, the series tells of a couple and how they relocated to the Ozark Mountains to evade the imminent punishment for a money-laundering deal.
After it was renewed for its third season in October 2018, it took over a year before it was released in March 2020. It has made this list again this year after it got 93% likes among Google users, 8.4 and 8.5 ratings out of 10 on IMDb and TV.com respectively, and 81% score on Tomatometer. It has so far won at least 6 prestigious awards out of about 30 nominations.
7. High Fidelity
High Fidelity is a romantic comedy airing on Walt Disney-owned subscription video-on-demand service Hulu. A web series, this show which is based on Nick Hornby's 1995 novel of the same name, premiered as a TV series in February 2020.
The novel on which this series is based is a very popular one that had earlier inspired a feature film and Broadway musical in 2000 and 2006 respectively. It has equally been listed on BBC's 'The Big Read' survey. So, it is not surprising that the show has racked up such a high rating already, having scored 7.6 out of 10 on IMDb and 85% on Rotten Tomatoes' Tomatometer while 94% of sampled Google searcher's have liked it already.
The plot revolves around Rob Fleming, the owner of Championship Vinyl, a record shop in London, the connection between his relationship and life challenges, and how he ended up resolving one by solving the other. Obsessed with top-five lists of the various aspects of the music industry and how to make them, Rob focuses far more of his energy on building his career at the expense of his relationship, resulting in his girlfriend (Laura) leaving him.
Meanwhile, Rob's fear of commitment to a romantic partner (which, itself, is a reflection of his subconscious fear of the death of those in his life) also contributes a mental background to his relationship difficulties. Finally, via a twist of events, Rob realizes the source of his relationship problem and deals with it, leading to the return of Laura to him.
6. Giri/Haji
This is a bilingual crime thriller that sets in Tokyo and London. Its two languages, therefore, are English and Japanese. The show which premiered in the United Kingdom (BBC 2) in October 2019 and on Netflix in January 2020, features an ensemble cast that includes Japanese actors Takehiro Hira, Yosuke Kubozuka, and Masahiro Motoki, as well as Scottish actress Kelly McDonald, English actor Charlie Creed-Mills, American actor Justin Long and Japanese-New Zealand actress Anna Sawai.
The title of the series 'Giri/Haji' is translated from Japanese as "Duty/Shame" and tells of a Japanese detective Kenzo Mori (portrayed by Takehiro Hira) who travels from his Tokyo base to London in search of his brother Yuto (portrayed by Yosuke Kubozuka) who, after getting accused of killing a relative of a member of the Japanese crime ring Yakuza, got lost. Kenzo's experiences as he tries to find his brother in the unfamiliar terrain of London while trying to make a living to support himself and his family back home forms much of the plot.
This crime thriller certainly deserves a mention among the top 10 TV shows you need to watch with 94% of sampled searchers on Google liking it, a 7.9 rating on IMDb out of 10, and a whole 100% on Rotten Tomatoes' Tomatometer.
5. Better Call Saul
With 94% of Google users liking this crime drama series, an IMDb rating of 8.7 out of 10, and a Tomatometer rating of 97% on Rotten Tomatoes, this show certainly belongs among the top 10 TV shows that you must watch as soon as possible. The plot of the story centres around Jimmy McGill, a lawyer who became a con artist, and his alter ego Saul Goodman (both roles portrayed by Bob Odenkirk).
A crime drama, Better Call Saul is a prequel, as well as the spin-off of the AMC neo-Western crime drama Breaking Bad. Although it premiered its first season on AMC in February 2015, seven years after the first episode of Breaking Bad aired, it's chronology dates 6 years before the events of Breaking Bad, showing how the struggling lawyer Jimmy McGill transformed to Breaking Bad's drug bad guy Saul Goodman.
The 6th and last season of Better Call Saul will hopefully start airing in early 2021. However, according to its producers, this will depend on whether the COVID-19 pandemic allows the filming to commence in late 2020.
4. Sex Education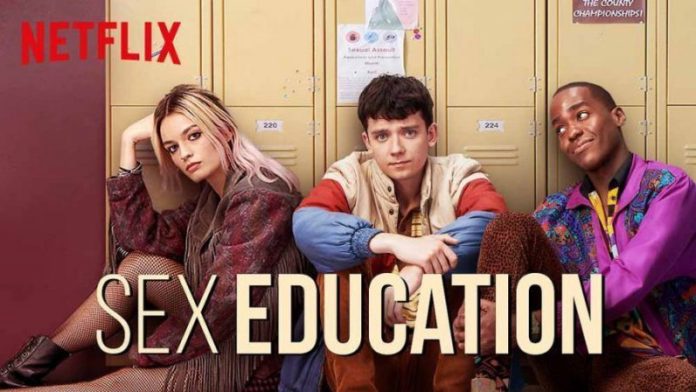 Sex Education is a Netflix series that combines the elements of sex comedy, comedy-drama, and teen drama to tell the story of a socially awkward high school student Otis Milburn (portrayed by Asa Butterfield) who feels sexually insecure in spite of (or, maybe as a result of) the fact that his mom is a sex therapist, a situation that made sex-related talks a common occurrence in their home as he grew up. Although he could not be a part of the thriving sexcapades in his high school, Otis' was highly versed in all subjects surrounding the topic of sex. Soon, his classmates find out his special knowledge and they engage him to help them with their sexual difficulties.
After helping the school bully to overcome his sexual anxiety problems, Otis starts an underground sex advice clinic in his high school in partnership with the thrash-talking girl Maeve. This way, he began to improve on his social status while also earning fabulously.
With 96% of sampled Google users liking this sex-themed series, an IMDb rating of 8.3 out of 10, and a Tomatometer score of 94%, it has rightly made our list of the top 10 TV shows you need to watch right now. It also has a 9.3 score on TV.com out of 10. Divided into series rather than seasons, the show is in its second series at the time of posting this.
3. Never Have I Ever
Never Have I Ever is a Netflix coming of age comedy-drama series. Created by The Office star Mindy Kaling and Lang Fisher, the show is partially based on Kaling's actual childhood, growing up as an Indian girl in Boston and trying to deal with the early death of her father. The actual story is about a 15-year-old Tamil Indian-American high school girl named Devi Vishwakumar (portrayed by the Sri Lankan Tamil Canadian actress Maitreyi Ramakrishnan).
Following a horrible freshman year marked by her struggle with her Indian identity and self-loathing, Devi was completely determined to raise her social status. But then, a series of tragedies struck which, combined with social and family pressures, made things all the worse for the teenage girl. First, Devi's father died. Next, she lost the use of her legs for the next three months. But one thing she never lost was her determination to have a great life. The plot of the story develops through twists and turns marked by Devi trying to deal with the grief from her father's death, her domestic difficulties with her mom, and even her romantic feelings.
Never Have I Ever has attracted a barrage of media attention right from its pre-production stage due mainly to the open casting call that was made for the role of Devi. After Maitreyi Ramakrishnan landed the role among 15,000 candidates who applied for it, further media interest was generated as everyone was ready to watch this awesome talent who would be making her acting debut with a starring role. After premiering its first season in April 2020, the show has so far attracted 97% likes from Google searchers, an IMDb rating of 8 out of 10, and a 96% score on Tomatometer. We predict a greater future for this show. Indeed, we expect it to top this list sooner than later.
2. Stranger Things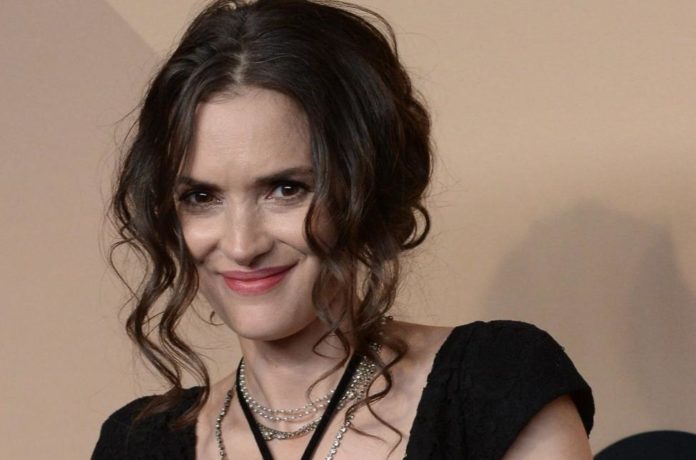 This Netflix sci-fi series has been airing since July 2016. Created by the Duffer brothers (Matt and Ross), the show stars an ensemble cast that includes Winona Ryder, David Harbor, Gaten Matarazzo, and others. It makes this list of the top 10 TV shows you need to watch with 97% of Google searchers liking it and an IMDb score of 8.8 out of 10. It also has a Tomatometer rating of 93% and a TV.com score of 8.9 out of 10 at the time of writing this piece.
Set in the 1980s, Stranger Things employs the elements of science fiction and drama-horror to tell of a series of investigations around the disappearance of a little boy amid supernatural events taking place in the town.
1. The Mandalorian
A part of the Star Wars franchise, this Disney+ space Western web TV series is also known as Star Wars: The Mandalorian. The show was created by the veteran actor, screenwriter, and film-maker Jon Favreau who also serves as its producer, principal executive producer, and head writer.
Now entering its second season, the show premiered in November 2019 and follows the title character Din Djarin (portrayed by Pedro Pascal) working as a bail recovery agent in the fictional Star Wars planet of Mandalore. Following Jango and Boba Fett, the gunfighter Din Djarin is the third central warrior character in the Star Wars Universe. The plot consists of a twist of events that sees Djarin taking his bounty hunting to the outer reaches of the galaxy beyond the jurisdiction of the Star Wars government, the New Republic.
At the time of writing this, The Mandalorian is one of the most-watched TV shows with a 93% average audience score on Rotten Tomatoes (based on 31 reviews) against 97% critics' rating, making it "the least controversial Star Wars property ever" in the words of Forbes' senior contributor Paul Tassi. It also scores a 93% average on the Tomatometer with top critics awarding it all of 100%. The Mandalorian also scores 8.7 out of 10 on IMDb while 97% of Google users liked it. Disney announced a budget of $100 million for the show, but the box office results are not yet out at the time of making this post.