Ever heard about the Mesolithic man? Well, probably not. While much of the world continue to theorize about the origins of the various eye colors there are—dark brown, blue, grey, green, hazel and others—genetic experts all agree to one thing; eye color is a largely a function of genetics. This understanding is what led to a profound discovery for the blue-eyed community. Studies now reveal that folks with blue eyes, no matter their skin color, all share the same ancestor. Well, not the same ancestor per se. But they seem to have taken up on the same gene mutation that happened in the Mesolithic age. Resulting in blue eyes.
Archaeologists in north-western Spain discovered the well-preserved remains of the man and further studies led to the hypothesis that if you have eyes of blue then you're likely a descendant of this Mesolithic man. Going by that, the Mesolithic man would've been proud of his accomplishments today. Seeing how many of his descendants have turned out to become celebrities and much talked about in society today. With fashion houses producing lenses for other-eye-colored people who relish the idea of having blue eyes. Today we turn the spotlight on those descendants as we talk about 30 people with rare dark blue eyes.
1. Henry Cavill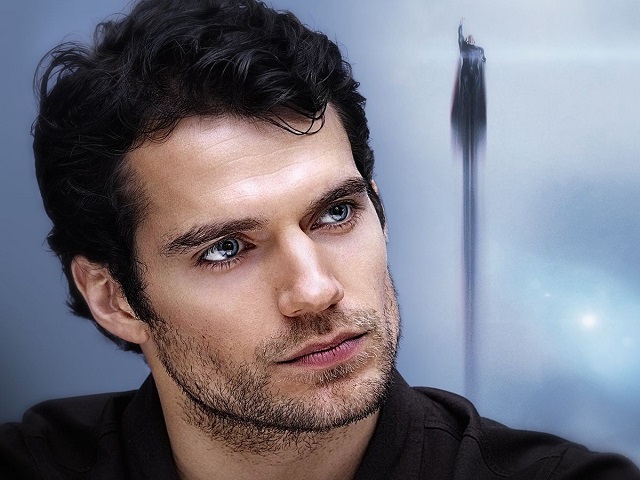 Our list begins with none other than the famous British actor, Henry William Dalgliesh Cavill (a.k.a Superman). Cavill's 6-foot, 1-inch sturdy frame already makes him one of the most celebrated crushes of Hollywood. And when you add his dark blue set of eyes to the list, you get a Super-sexy-man. Little wonder Tara King and Lucy Cork were swept off their feet.
2. Michael Ealy
Second on our list is the African-American actor Michael Ealy? You must've recognized him from the movies 2 Fast 2 Furious, The Perfect Guy, Barbershop, About Last Night, and many others.
3.  Alexis Bledel
The actress is most famous for her incredible appearance on The Gilmore Girls. If there's anything that describes this beauty, it's her petite frame, beautiful pale looks, and dark-blue eyes. What's more, Bledel deserves to be nominated for an award that says, "low-key actress of the year." For some reason, she hasn't allowed her glitz and glamour of celebrity life to get into her head.
4. Taylor Swift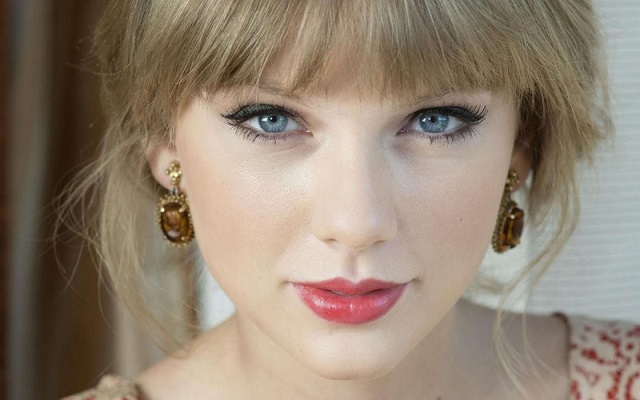 Yes, we know how disappointed you would be if our darling Taylor Swift doesn't make the list. Although she was bred in Pennsylvania, Swift later relocated to Nashville, Tennessee. The home of country music. Since she parlayed her fame into the world of acting, her career, fame, and fortune have gone over the roof. The blonde actress has beautiful piercing blue eyes. Could that be why she's so much in love with cats?
5. Alexandra Daddario
If you meet Daddario for the first time, those blue eyes, that wide smile, and her stunning white looks would stay longer with you. the actress and model was featured in the epic role of Annabeth Chase in the Percy Jackson films. But that's not all. Fans also recognize her from films such as Hall Pass and San Andreas.
6. Chris Hemsworth
If you ever doubted the sexiness of having blue eyes, then you might want to take a look at Chris Hemsworth. Asides his legendary appearance as Thor in The Avengers movies, Hemsworth is also known for his incredible role in Blackhat!
7. Chris Pine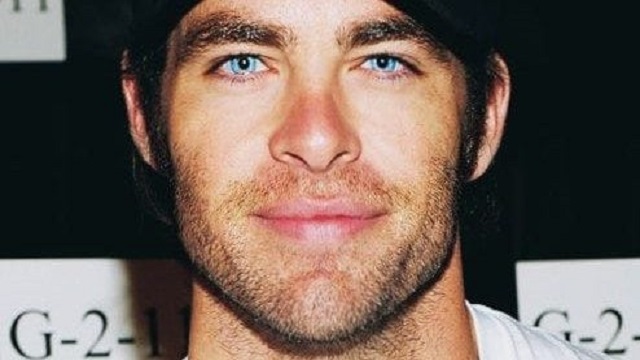 If The Avengers have Chris Hemsworth, then Star Trek has Chris Pine. The actor played the role of Captain Kirk on the reboot of Star Trek and also appeared in The Finest Hours. His stunning blue eyes not only make him the crush of many ladies out there but it also makes him the perfect act for the heroic roles he plays.
8. Brittany Snow
Brittany Snow caught the eyes of many with her incredible role in Guiding Light. She also appeared on Pitch Perfect, which turned out to be a gamechanger for her career. Little wonder she's been able to parlay her fame in acting into singing too.
9. Jared Leto
It'll be hard boxing Jared Leto into one category of the show business. The actor is also a singer, songwriter and director. For most fans who are familiar with his work, movies such as Panic Room and Lonely Hearts and Suicide Squad would bring back memories.
10. Jake Gyllenhaal
If you remember Jake Gyllenhaal from the movie The Day After Tomorrow then you're no rookie fan. Since that early appearance, the actor has appeared in other successful films such as Brokeback Mountain, Donnie Darko, October Sky, and of course, Southpaw. There may not be data to prove it, but his sparkling blue eyes do play a role in his success.
11. Megan Fox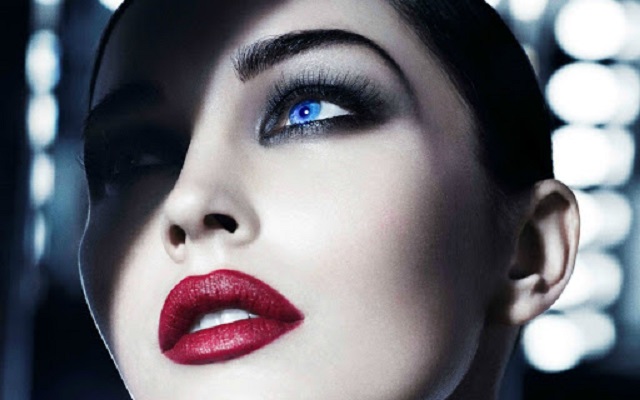 The 34-year-old actress and model is known for many things. But none probably trumps her deep, penetrating blue eyes.
12. Emma Stone
Being red-headed and blue-eyed may not sound like a nice combination on paper until you set eyes on Emma Stone. The 32-year-old actress has been the face of several movies especially The Secret Life of Bees, Birdman, and Easy A.
13. Zac Efron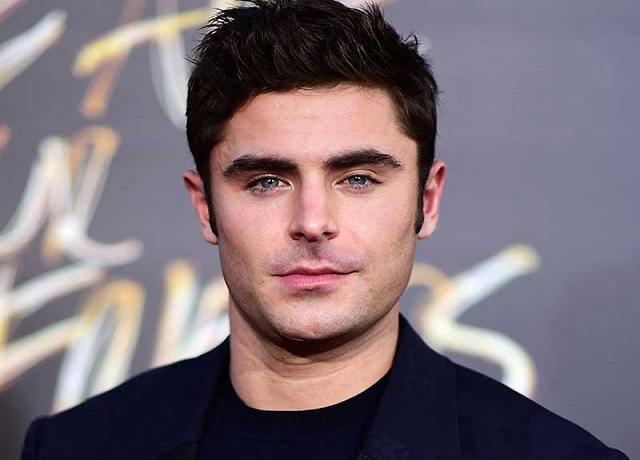 Most people would remember Zac Efron from his Disney days. Well, for someone transitioning from Disney to Hollywood and still maintaining his shine, Efron seems to be in a class of a vital few. Since his transition, he has starred in movies such as Charlie St. Cloud, The Lucky One, Dirty Grandpa, Hairspray, and Neighbors 2: Sorority Rising.
14. Zooey Deschanel
Zoe Deschanel seem to have her tentacles spread across various areas of showbiz. As of this writing, the actress is also a model, singer, songwriter, and producer. So far, she remains in the evoked set of the blue-eyed community.
15. Elisha Cuthbert
The blue-eyed Canadian actress and model began the earliest streaks of her career when she was only a child. Fans would not forget her stunning performances as Kim Bauer on Fox drama 24. Cuthbert's gorgeous blue eyes are special additions to her shiny blonde locks, sultry lips, and square face. Features that earned her a spot on the Hottest Women list for FHM and Maxim.
16. Sienna Miller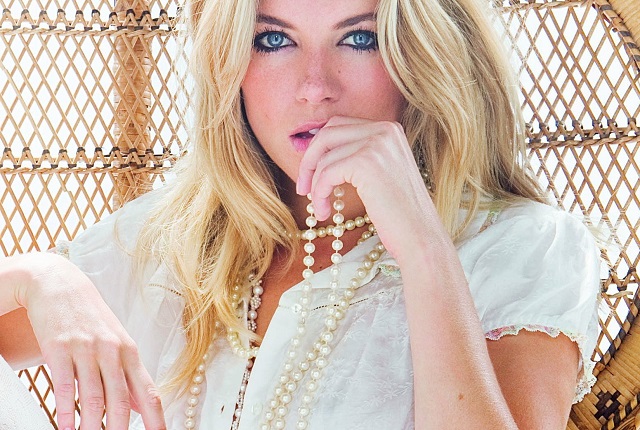 The British-American actress has been on the scene for close to two decades now. Like Cuthbert, Miller is also a gorgeous, blue-eyed blonde.
17. Lyndsy Fonseca
Contrary to what most people think, Lyndsy has no links to the Panamanian novelist and attorney Ramón Fonseca. Who is know to be a co-owner of the now-defunct law firm Mossack Fonseca. Fans would recognize her as Colleen Carlton from the CBS daytime soap opera The Young and the Restless. The dark brown-headed beauty also sees through a pair of dark blue eyes. A feature that makes her irresistible.
18. Jonathan Rhys Meyers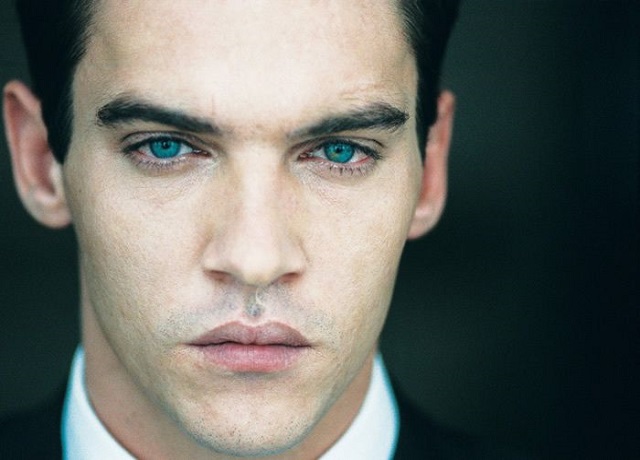 The Irish actor is best known for his roles in Bend It Like Beckham, Velvet Goldmine, Match Point, and of course Mission: Impossible III. Since his debut in 1994, Meyers has been the face on several Hugo Boss perfume advertisements. They are no doubts that his captivating blue eyes made him the perfect match.
19. Elijah Wood
You most likely know Frodo Baggins from the epic screen adaptation of JRR Tolkien's classic The Lord of The Rings. The trilogy coupled with The Hobbit: An Unexpected Journey (2012) remains Wood's most prominent appearance to date. If there's anything fans and followers can agree on, it's the fitting set of dark blue eyes that Wood is known for which makes I'm one of the celebrities with rare dark blue eyes.
20. Brooklyn Decker
Brooklyn Decker is an American actress and model. Her fans and followers best know her from the Sports Illustrated Swimsuit Issue. She has also graced Victoria's Secret's 2010 "Swim" collection as well as guest-appearing in TV shows such as Ugly Betty, Chuck, Royal Pains and The League. She also co-starred with Rihanna on the 2012 film, Battleship. Her blue set of eyes and blond hair also puts her in the class of Elisha Cuthbert and Sienna Miller.
21. Brad Pitt
Pitt first caught the eyes of fans in his epic appearance as a cowboy hitchhiker in the movie Thelma & Louise. Then followed Legends of the Fall and most importantly Mr. & Mrs. Smith. If there's any feature that adds to Brad Pitt's hotness, it's the pair of blue eyes that he rocks.
22. Justin Timberlake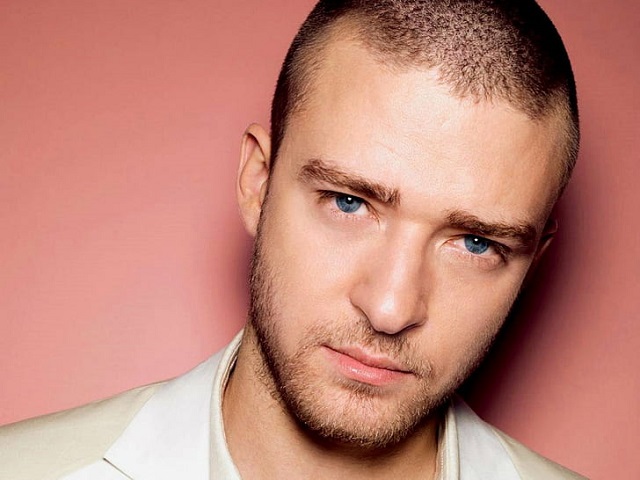 Justin is just the guy. After serving hot music on the boy band NSYNC, he later went solo and dropped a major album FutureSex/LoveSounds in 2006. Asides his super-busy music career, Timberlake has been involved in incredible films such as Friends With Benefits, In Time, and The Social Network. While flashing those rare dark-blue eyes at us.
23. Leonardo DiCaprio
You will remember him from Titanic and The Wolf of Wall Street. This acting heavyweight has parleyed his fame and fortune into several other ventures beyond the screen. He is also a philanthropist and a big environmentalist. Which other actor sits with heads of government on policy matters? Now 45, his bright blue eyes continue to make DiCaprio the crush of many.
24. Jeremy Meeks
If you ever thought blue eyes are for white guys and ladies only, think again. By genetics, Jeremy Meeks finds himself in the ranks of an incredibly rare breed; blue-eyed blacks. Although he shot to fame for being a wanted criminal, the ensuing years have proven beyond doubt that people can turn their mess into a blessing. After serving a 27-month jail term, he signed his way into a blossoming modeling career.
25. Nicholas Hoult
Hoult is one actor you would love to watch. Fans still remember him as Tony Stoneham in the series Skins and the historical comedy-drama The Favourite. In 2020, the actor made another incredible appearance in the true-life movie, The Bankers. Fascinating us all with his blue eyes all the while.
26. Benedict Cumberbatch
Do you remember the guy who portrayed Julian Assange from the movie The Fifth Estate? Or Dr. Strange from the Marvel Comics movie of the same title? It's certainly him. And we bet you haven't observed close enough to notice his air of blue eyes. Observed or not, Cumberbatch has those rare blue eyes. And this could be the reason why his stares were quite scary in the movie, Dr Strange.
27.  Daniel Craig
What would we do without James Bond? Of his many movie appearances, the British actor has never ceased to wow us with his blue-eyed finesse in the billion-dollar movie franchise, James Bond.
28. Liam Hemsworth
Don't muse over the resemblance for too long. Liam is a brother to Chris Hemsworth. He began his career playing Josh Taylor in Neighbours. And much later, we find him as Gale Hawthorne in the Hunger Games. Put Liam in-between his brothers, Chris and Luke, and you get a blue-eyed tag team.
29. Paul Newman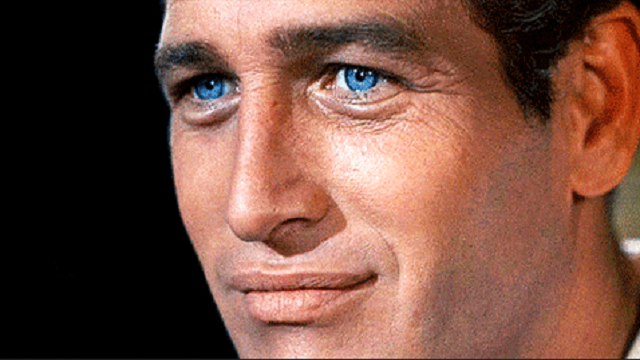 Newman surely knows the importance of his blue eyes to his career. In fact, he once said in an interview, that his career would be shot to hell should his eyes ever turn brown.
30. Paul Walker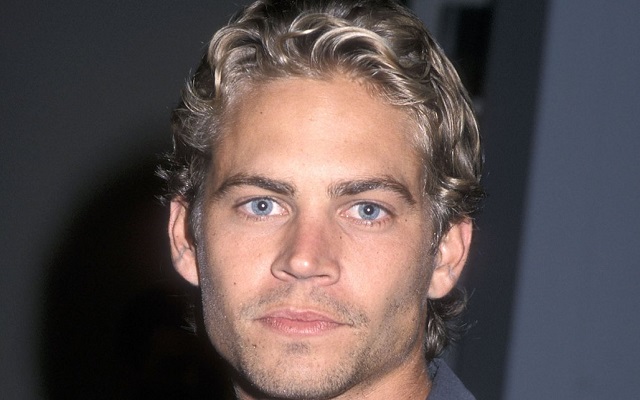 Paul Walker coming number 30 on our list isn't out of some intended pun or something. We're simply saving the best for the last. 2013 was a heart-breaking year for all of us, as we lost the witty, blue-eyed Fast and Furious legend to the cold hands of death.