After over two decades of gracing runways, covering prestigious magazines, and starring in TV, film, and video game roles, the Somali-born supermodel Iman is certainly a name to reckon with in the global showbiz industry. While Iman has since retired from modeling and is now a businesswoman and philanthropist, we are happy to bring you details about her daughter with her ex-husband, Spencer Haywood. Her name is Zulekha Haywood and the following are the things you should know about her.
Zulekha Haywood Bio
Zulekha Haywood was born to the former professional basketball player Spencer Haywood and his ex-wife Zara Mohamed Abdulmajid (popularly known as Iman) on July 5, 1978. While Zulekha has a Somali-African lineage, her birth occurred in the United States of America. It seems that Zulekha is the only child that the Spencer-Iman union produced but she is said to have half-sisters named Alexandria Zahra Jones, Shaakira Haywood, Nikiah Haywood, and Isis Haywood. The British-American film director, producer, and screenwriter Duncan Zowie Haywood Jones is also Zulekha's half-brother.
In terms of Zulekha Haywood's educational background, she is said to have attended Mercy High School at Farmington Hills, Michigan. Afterward, she proceeded to Michigan State University from where she graduated with a bachelor degree.
Things To Know About Spencer and Iman's Daughter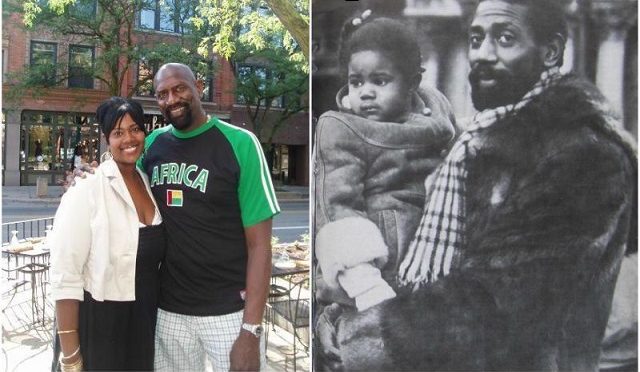 Career History
After graduating from college, Zulekha started her career as an account manager for her mom's company, Iman Cosmetics. Later on, she worked as a revenue and demand planning manager for the company until her resignation in 2014.
After leaving Iman Cosmetics, Zulekha Haywood is said to have served as a Senior Business Analyst cum Brand Manager for Jay Manuel Beauty. It may interest you to know that Jay Manuel Beauty is owned by the famous Canadian make-up artist, Jay Manuel, who once had Zulekha's mother as one of his high-profile clients. Zulekha is said to have worked with Jay Manuel for about a year only before proceeding to a company named Portu Sunberg where she worked briefly as an Inventory Analyst. Her job her revolved around planning meetings and other programs for the company.
While working in all these job positions mentioned above, Zulekha also undertook contracts with various high profile companies such as Wal-Mart, Walgreens, and CVS. She is said to work mainly as a strategist with a focus on sales and demand planning. Currently, she is serving as a buyer and strategic sourcing analyst at Taymark Inc.
See Also: Sara Orrego Biography – 5 Interesting Facts You Need To Know
Earnings and Net Worth
According to Payscale, the average hourly earnings of a business analyst in the United States is $32.80 while the average annual pay is $67,774. While this gives us a rough idea of how much Zulekha Haywood has earned over the years, we do not have access to her exact earning history. However, unofficial sources traced to early 2018 reported that she had a growing net worth of $4 million.
Added to this, Zulekha's mother Iman is said to have a net worth of up to $100 million. As for her father Spencer Haywood, it is believed that he's worth up to $6 million.
Does She Have A Husband or Boyfriend?
Notwithstanding being the daughter of celebrities, Zulekha Haywood seems to be media-shy. One result of this her attitude is that her romantic life remains a mystery to much of the media and the public.
However, we have been able to dig up her longtime boyfriend who has finally become her husband; his name is Jason Young. Zulekha and Jason reportedly tied the knot in a private ceremony sometime in 2016. From what we learned, they have even welcomed a baby together, this was in July 2017. However, we are still searching to know the name of their baby since the couple has kept it as a closely guarded secret.
Body Measurements and Features
Zulekha Haywood is well known to have always had issues with her weight. She even admitted that she has been having a running battle with obesity. According to her, she once weighed over 145 kg (320 pounds). Zulekha's battle with obesity is said to have started as early as when she was only eight years of age.
At 28, she went through a gastric band surgery to help reduce her weight. The procedure paid off as she lost 20 pounds after just a month. After 6 months, she lost 80 pounds. Today, she happily weighs 62 kg (137 pounds). Her height is listed as 5 feet 6 inches (172 cm) and her eye color is hazel while her hair is black.