Since the advent of social media, particularly Instagram, there has been a rise in the number of digital models. This has, in part, been a result of the low barrier of entry for the tag, which has resulted in several thousands of women and men competing in the limited market of online models. Nevertheless, a few have been able to stand out, such as Zahra Elise, a fitness model who has leveraged on her popularity to become an entrepreneur.
Zahra Elise has been a digital model for quite some time and in that period, she has been able to grow her audience to over 1 million followers across the major social media platforms.
There is plenty to learn about Zahra Elise; for those who desire to know more about the model, you can learn all about it in the article below.
Zahra Elise Biography & Age
The Instagram model and entrepreneur was born on the 30th of December, 1993 in Virginia Beach, Virginia. Shortly after she was born, her family relocated to the San Francisco Bay Area in California where she was raised along with her five siblings.
Other than the fact she desired to become a model and actress when she was a child, not much is known about her childhood, and that is a fact that extends to her education history. We know, however, that following the completion of her education, she opted to join the US Navy, where she spent the next four years of her life working as a jet mechanic; not a role one would have imagined for someone of her online standing. She then served in the Navy for four and a half years before her childhood desire to become a model and an actress became a desire she couldn't let go.
She subsequently quit the US Navy and began her journey in digital modeling, kicking off her career in January 2017. Armed with a voluptuous figure that is sure to make many heads turn, Zahra Elise quickly rose and stood out among the pack of Instagram models and began to grace the cover of magazines like Skyn Magazine and InkJunkeyz.
As her online profile grew, with several hundreds of thousands of followers subscribing to her page, she took things further by becoming a lingerie model.
Today, Zahra Elise has over 990 thousand followers on her Instagram page and has had a recognizable career outside the platform, through appearances on Wild n Out and in the film, Prison Logic, where she experienced a part of her dream to be an actress.
Her entrepreneurial venture also includes a private website where she sells exclusive pictures for a monthly premium fee. She also has her own lingerie and marijuana line.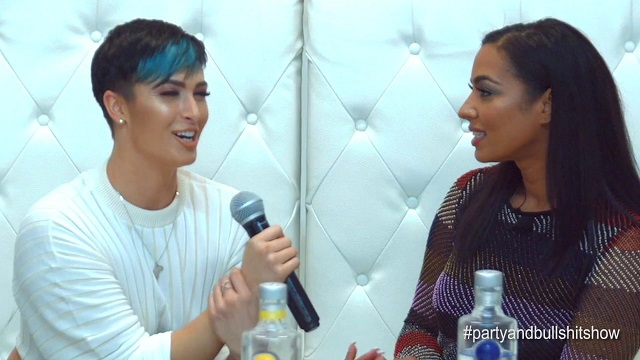 Personal Life
To say Zahra Elise is an attractive woman would be an understatement. A look through her comment section on Instagram easily proves that point. Yet, despite the unending declarations of affection and interest from men and women, Zahra Elise remains a single woman. At least in the eye of the public.
She has been rumored to be in a relationship with the legendary sprinter, Usain Bolt, after a video of them together was posted online. However, both parties have come out to deny it, establishing that they are just friends.
Other than that, those who wish to know the man or woman who gets to live with Zahra Elise as a romantic partner will simply have to wait until the model is ready.
See Also: Ana Cheri – Bio, Age, Wiki, Net Worth, Height, Facts About The Model
Height And Body Measurements
The asset that has made her into a rich young woman, a public figure and an overall successful person has been her body. Zahra Elise has a height of 5 feet 7 inches, along with a body weight of 70kg. Through exercise and her regular fitness workout program, she has been able to maintain a fit and defined body shape that has measurements like 34 inches, 26 inches and 43 inches for her bust, chest, and hips respectively.
Her work out routine includes weight lifting, lunges, squats, and a couple of other exercises. Additionally, she can often be seen sporting short black hair, which is accompanied with dark brown eyes.