Before modern-day superhero actresses like Scarlett Johansson and Brie Larson became the inspiring leaders of a generation, there was Yvonne Craig. A former ballet dancer who became an actress and played one of the most iconic roles in comic history – Batgirl.
Her appearance on the show, Batman, was her ticket to fame and she went on to appear in several other shows and films before she passed away. In death, Yvonne Craig remains an icon to generations of superhero lovers, and here is the story of how she achieved it.
She Began Dancing as a Child
We all, at least most people, have a skill or interest that latched on as a child. This all too common phenomenon was also true for Yvonne Craig. A few years after she was born in Taylorville, Illinois on May 16, 1937, Yvonne took to dancing, her balance and excellent feet eventually got her accepted at the Denham's Ballet Russe de Monte Carlo as a teenage dancer.
She was the youngest dancer at the ballet company and although she exhibited plenty of skills and talent, a casting choice by the company drew the curtain on her dancing career. Her refusal to accept the decision led her to Los Angeles where she later became an actress and icon in the industry.
Yvonne Craig Had 86 Film and TV Credits to Her Name
Yvonne began her acting career in movies like The Young Land, The Gene Krupa Story, and Gidget before making guest appearances in shows like Mr. Lucky, and High Time. One of her earliest television roles was in an episode of the TV series Perry Mason The Case of the Lazy Lover produced in 1958. She played alongside Neil Hamilton, who played her stepfather.
Yvonne Craig rose to prominence in the 1960s when she appeared with Cesar Romero in Seven Women from Hell. Craig moved into television and appeared in several series like The Barbara Stanwyck Show, Death Valley Days, My Three Sons, among others. She appeared five times on The Many Loves of Dobie Gillis, portraying five separate girlfriends for the titular character between 1959 and 1962.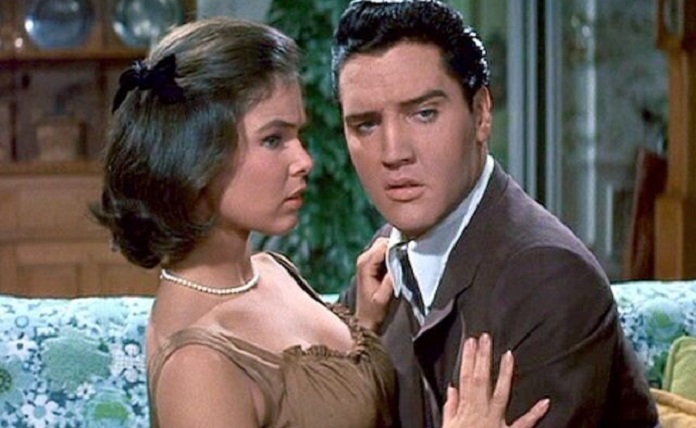 She also appeared alongside Elvis Presley in movies like It Happened at the World's Fair and Kissin' Cousins while her acting portfolio further improved with sci-film Mars Needs Women. Her memorable role came on Star Trek as Marta. From 2009 to 2011, she voiced Grandma on an animated children's show titled Olivia. The part was her final media work before she retired from acting. At the end of her life, Yvonne Craig had appeared in a total of 86 films and TV shows,
A Role of a Lifetime as Batgirl
The height of Yvonne Craig's career came around a decade after she became a professional actress. She began to appear in the cult television show Batman, as Barbara Gordon aka, Batgirl in 1967. Yvonne, joining the team of heroes alongside Batman and Robin was critically acclaimed. Sadly, she only appeared in 26 episodes before the show got cancelled the following year.
Despite her short stint on the show, she became an icon for women in what, at the time, was a genre dominated by men. Her status as an icon was further established when she reprised her role as Batgirl in a 1974 PSA for equal pay for women. In celebration of her role on the show, she wrote the book, From Ballet to the Batcave and Beyond (2000), and was part of the documentary film, Ballets Russes, released five years after.
Ballet Made Her a Lot of Money, Sort of
As mentioned earlier, Yvonne Craig quit ballet dancing before she got a chance to make a lot of money from it directly. But that did not mean the skill she acquired from the dancing did not make her rich. Though she had been making money for a while as an actress, her training as a dancer helped her secure and play her role as Batgirl.
We don't know her exact earnings from Batgirl, but the role improved her profile as an actress, which also meant an improvement in her income. At the end of her life, Yvonne was reportedly worth an estimated $5 million.
Aside from earning via acting, the late actress also made money from a second career as a real estate broker and she co-produced a few industrial shows.
Yvonne Craig was Married Twice
Yvonne was also married. She got married to Jimmy Boyd, a musician and actor who is best known for his rendition of the Christmas hit I Saw Mommy Kissing Santa Claus. For some reason best known to her, Craig dissolved her marriage with Boyd in 1962 and six years later (in 1988), she married Kenneth Aldrich, who went on to become her widower.
Yvonne and Aldrich were married for 27-years. The late actress's husband is a former attorney and real estate entrepreneur. He was an investor in early-stage companies, primarily in life sciences, since the early '90s. Her husband holds a degree in history and literature from Harvard University and got a J.D. from Harvard Law School. Furthermore, he was also the director of the Green Dot Corporation.
Before her marriage to Aldrich, Craig was in a relationship with personalities like Robert Vaughn (1965), Bill Bixby (1965 – 1967), Vince Edwards (1964 – 1965), Mort Sahl (1962 – 1967), Michael Callan (1962 – 1965) and Bing Crosby (1960).
See Also: Rodney Dangerfield: Life And Death Of The Stand-Up Comedian
Yvonne Craig Died of Cancer
The Hollywood icon died on August 17, 2015. She passed on at age 78 at her home in Pacific Palisades, Los Angeles, California. She had metastatic breast cancer that had spread to her liver.
A statement released by the family revealed that she was undergoing chemo for more than two years and it weakened her body and immune system.
RIP Yvonne Craig, who made two generations of nerds fall in love with an asskicking librarian. http://t.co/DMqOquIhn4 pic.twitter.com/QimbEeUtoj

— Saladin Ahmed (@saladinahmed) August 19, 2015
After the announcement of her death, several fans and industry colleagues expressed their sadness about her passing. They celebrated her life as the woman who made 'two generations of nerds fall in love with an ass-kicking librarian,' a reference to her role as Batgirl.