Yung Joc is an American rapper and television personality who has an estimated net worth of at least $6 million. He rose to fame in 2006 thanks to the massive success of his debut single "It's Goin' Down" which culminated in the release of his platinum-certified debut album "New Joc City". Per Forbes, Joc made $10 million between 2006 and 2007 to become one of the year's highest paid rappers.
However, in the following years after his big break, Joc struggled to match his initial success, thus returning to obscurity. In a bid to return to the limelight, Joc in 2014, joined VH1 reality show "Love & Hip Hop: Atlanta" as a supporting actor. He earns about $300,000 per season. Read on to discover more about Yung Joc's career and wealth as well as other fun facts about the ATL rapper.
Yung Joc Net Worth: How He Began
The future rapper was born Jasiel Amon Robinson on April 2, 1983, in Atlanta, Georgia where he was raised in College Park. As common with Atlanta locales, Jasiel fell in love with rap music at a very early age. At the age of 8, Joc was already listening to the likes of Run DMC.
Jasiel's father Stanley Tucker who owned a hair-care products company admired his son's ability to play with words and helped him land a deal to write a jingle for the top cosmetic brand, Revlon. That became Jasiel's first ever breakthrough, inspiring him to forge ahead with his music career.
Joc in 2004, established a recording studio in his house and began recording demo tapes alongside friend and fledging ATL producer named Nitti.
See Also: TI Net Worth
Yung Joc Net Worth: Breakthrough with "It's Goin' Down"
Yung Joc's career took a leap when his song "It's Goin' Down" recorded with Nitti in 2005 grabbed the attention of Block Enterprises boss Russell "Block" Spencer. Spencer who was business partners with hip-hop mogul Sean "Diddy" Combs helped Joc land a 3 album, $2.5 million recording deal with Diddy's Bad Boy Entertainment.
Bad Boy then released "It's Goin' Down" as Joc's debut single. The song became an instant hit, peaking at #3 on the Billboard Hot 100 and making Joc the first Bad Boy artist in two years to enter into the Top 40.
The song's music video introduced the Yung Joc dance "Joc-in" aka "The Motorcycle" which got all and sundry dancing, including actor Tom Cruise who pulled the move at a BET junket for his movie Mission Impossible III. It received a Grammy nomination for Best Rap song but Ludacris' Money Money beat him to the accolade.
Yung Joc's debut album "New Joc City" was released in 2006. It peaked at #3 on the Billboard 200 and sold almost 150,000 copies in its first week. Subsequently, it sold over 1 million copies.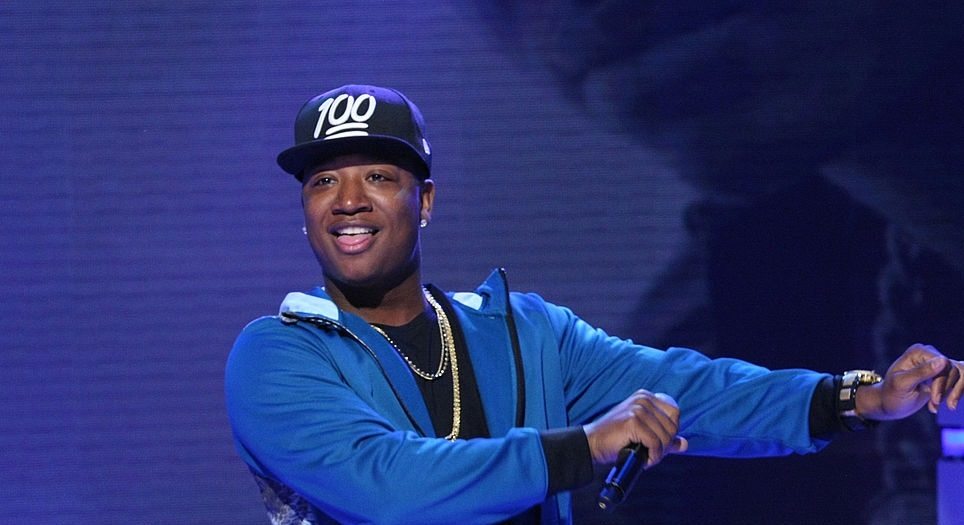 Joc supported the album by touring which proved to be extremely successful. His earnings on tour peaked at $50,000 for a single day. Money earned from these shows was the major contributor to the $10 million pretax paycheck he earned between 2006 and 2007 which saw him rank at #20 on Forbes' annual highest-paid rappers list aka Hip Hop Cash Kings. In 2007, the rapper gifted himself with a $1.1 million mansion in Riverdale, Georgia.
See Also: Waka Flocka Flame Net Worth
Later in 2014, Joc revealed that the 2007 Forbes list was "The Worst Thing Ever" as it got him into squabbles with friends and family. In an interview with Vlad TV he said;
"That was the worst thing that could have ever happened for me, That Forbes list shit. You had people who may have come to me and asked to borrow $1,000. And where I was able to give them $1,000. After that shit came out niggas was hitting me like 'Damn, my nigga, I asked you for a stack. You could have gave me 10.' What? You know what I'm saying?

People was looking at it like 'Damn, you been short changing me all this time. Damn, my nigga, you asking for deals and shit. You asking for me to show you some love and give you the hookup. And you made 10 million?' It made people really upset with me, dog. I never seen no shit like this in my life…….Even family started looking at me differently. Like 'Damn, you ain't did nothing for me and you made $10 million?' It was just the worst thing ever"
Yung Joc Net Worth: Career Decline And Bad Boy Entertainment Lawsuit
In addition to making his own music, Joc featured on the songs of other fellow Bad Boy artists like Day26, Danity Kane, Cheri Dennis, Gorilla Zoe and Dream. His follow up album  Hustlenomics released in 2007 reached #2 on the Billboard 200, however, its sales dwarfed in comparison to his debut effort.
After a period of decline, Bad Boy released Yung Joc from its roster in 2009. The same year, Joc sued Bad Boy and Block Entertainment for failure to pay him royalties. The parties later reconciled and settled for a speculated $2 million.
See Also: Benzino Net Worth
Yung Joc Net Worth: Brief Success with Swagg Team Entertainment
In 2010, Joc, through Jive Records founded his own music label called Swagg Team Entertainment. The label included rap groups like Hotstylz, and GS Boyz. The later released the moderately successful single "Stanky Legg" which reached No. 49 on the Billboard Hot 100.
While promoting upcoming artists, Joc also began working on his "would-be" third studio album "Mr. Robinson's Neighborhood" releasing the single "Yeah Baby". Unfortunately, robbers broke into his recording studio and made away with a hard drive containing songs for the upcoming album, thus it was never released. The robbers also stole studio equipment worth $70,000.
While Joc continued to release new music, mostly featuring with other artists, none of them was able to become a hit.
See Also: Yo Gotti Net Worth
Yung Joc Net Worth: Love & Hip Hop Atlanta, Recent Endeavours
In 2014, Yung Joc made his reality TV debut in the 3rd season of VH1's "Love & Hip Hop: Atlanta" as a supporting cast. His appearance on the show has helped him not only resurface in the limelight (remember when his new permed hairstyle gave Twitter a field day?) but also boost his earnings. He is known on the show for his on and off relationship with rapper, singer and entrepreneur Karlie Redd who is a main cast on the show.
In 2015, it was revealed that Joc has eight children from four different women. Together with his fellow rapper/LAHHA co-star cousin Lil Scrappy, he runs a modelling agency called Grustle Girlz.
In addition to starring in the reality TV show, Joc supports his net worth with several other money-making gigs. For instance, in November 2016, he became the host of his own morning radio show on Streetz 94.5 FM, replacing The Breakfast Club.
In January 2017, Joc appeared in a trailer for a new web series entitled "Pressure". The series which is focused on street life in ATL premiered on SeeTheSound.com on February 1, 2017. The series is created by Street Execs and WeHard Productions the makers of moderately successful movie "Take Over Your Trap"
See Also: Gucci Mane Net Worth