When Michael Jordan and his wife Yvette Prieto announced the coming of their child in 2013, little did the public know that what the couple meant was that they were expecting a double blessing until the arrival of Ysabel Jordan and her twin, Victoria. Ysabel and her twin are certainly among the few celebrity kids who were born into fame. Even before her birth, she was the subject of media attention that interests million's of her parent's fans across the world but like many celebrities who would want to raise their kids outside the media frenzy and all the paparazzi, Jordan and his wife managed to conceal information about them.
Nevertheless, there are still some interesting facts we gathered about the celebrity kid, Ysabel Jordan.
Who Is Ysabel Jordan?
Ysabel Jordan is an American citizen and daughter of the famous basketball player, Michael Jordan and his wife, Yvette Prieto who is also famous for her modeling career. Ysabel has a twin sister whose name is Victoria. The identical twins were welcomed to the world on February 11, 2014, which is ten months after their celebrity parents got married. Michael Jordan and his wife chose the name Ysabel for their daughter, and it means "Devoted to God" in Latin. It is also similar to the Italian word for "Consecrated to God". In Spanish, Ysabel means "Gift from God". Ysabel and her twin are among the celebrity kids whose names were profiled in the Celebrity Babies section of the popular People Magazine in February 2014.
Ysabel's ancestry is partly Cuban and American as her father the NBA star, Jordan is American while her mother, the star model is from Cuba, a beautiful country in the Caribbean. The celebrity kid has three older siblings – one older sister named Jasmine, and two big brothers, Jeffrey Michael, and Marcus James.
The twin sisters are still tender but fast-growing, hence, information about their schooling is unknown. It is also not clear if Ysabel and her twin will follow in the steps of their father who is a retired Hall of Fame basketball player, or their mother, who is a model. Her brother Jeffrey Michael played basketball for the University of Central Florida Knights and the University of Illinois Fighting Illini. He, however, stopped playing in January 2012, citing personal reasons. Marcus also played college basketball for the UCF Knights men's basketball team of Conference USA but stopped playing in August 2012.
Meet Her Parents Michael Jordan and Yvette Prieto
Ysabel's parents Michael and Yvette are both celebrities in their own field. Her father, Michael Jordan is a New York native born on February 17, 1963, in Brooklyn, to Deloris and James R. Jordan Sr.. Michael played college basketball at North Carolina, where he received a scholarship to major in Cultural Geography. He began his professional career in the National Basketball Association (NBA) in 1984 and played for professional clubs like the Chicago Bulls and Washington Wizards. Michael Jordan who played as a shooting guard retired from playing basketball in 2003 but before then, he had received many awards including NBA MVPs, Naismith Memorial Basketball Hall of Fame, FIBA Hall of Fame, and United States Olympic Hall of Fame. He is still known as the greatest basketball player of all time. Before meeting his wife Prieto, Michael Jordan was married to Juanita Vanoy and she gave birth to Ysabel's three older siblings.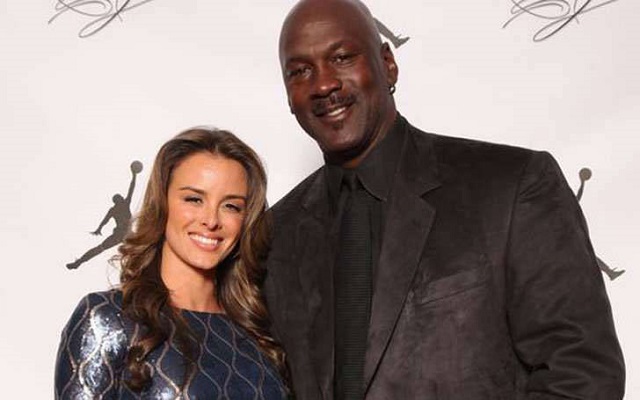 Yvette Prieto, although not as famous as her husband, is a Cuban-American model best known for modelling for the American male fashion designer, Alexander Wang. She also appeared as herself in a Cuban documentary, Cuba: An Island Apart but she met her husband Michael in 2007 while dancing at a club. She moved in with him in 2009 and he engaged her in 2011. On April 27, 2013, the two exchanged their marital vows at Bethesda-by-the-Sea Episcopal Church. The couple seems to be getting on quite well despite their age gap.
See Also: Who is Kristina Sunshine Jung the Daughter of George Jung?
Ysabel Jordan's Net Worth
Ysabel Jordan is yet to make any fortune for herself as she is still very tender to pursue a career of her choice. As of now, her net worth is reliant on her parents' attainments over the years, particularly her father's. Michael Jordan's net worth is largely estimated at over $1.7 billion while Yvette Prieto has about $5 million as net worth. Hence, it is believed that the future of Ysabel and her twin, Victoria is insured.