Apart from birthdays, Christmas day and anniversary days, Valentine's day is another special day when people show love to one another mostly by exchanging gifts. And for lovers, it is even more special. Valentine's day is that time when couples get to rekindle their love affair which probably might have been sour all the while. And what better way is there to do that other than splurging together on a romantic trip to a place either of you has never been, a lifetime trip that will leave indelible memories in your hearts.
It can be quite difficult to choose the perfect place for such trips, so here, we bring you 10 exotic resorts around the world to narrow down your choices. These are destinations that seem to have their very foundations embedded with romance and will surely spark your relationship right back into life. They include isolated beaches, warm and comfy cottages, private terraces for outdoor dining and not to mention a variety of adventurous activities. Without further ado, here are the 10 World's Most Romantic Luxury Resorts for Valentine's day as originally compiled by Jackie Caradonio of robbreport.com.
1. Auberge du Soleil – Napa Valley, California
Worried about kids staring when things get racy between you and your val? Auberge du Soleil scraps that worry as it is an "adults-only" resort. The views of its 33-acre vineyard and olive groves are just simply spectacular. The cozy cottages feature wood-burning fireplaces, bathrooms feature LED TV's while dining includes Michelin-starred cuisines, wine-country cuisine with French Mediterranean influences. It's Auberge spa measures 7000 sq-ft and overlooks the Nappa Valley, so you can have your body pampered with oils and herbs grown on the resort's very own spa garden while enjoying the eyeful views.
2. Phulay Bay, a Ritz-Carlton Reserve – Krabi, Thailand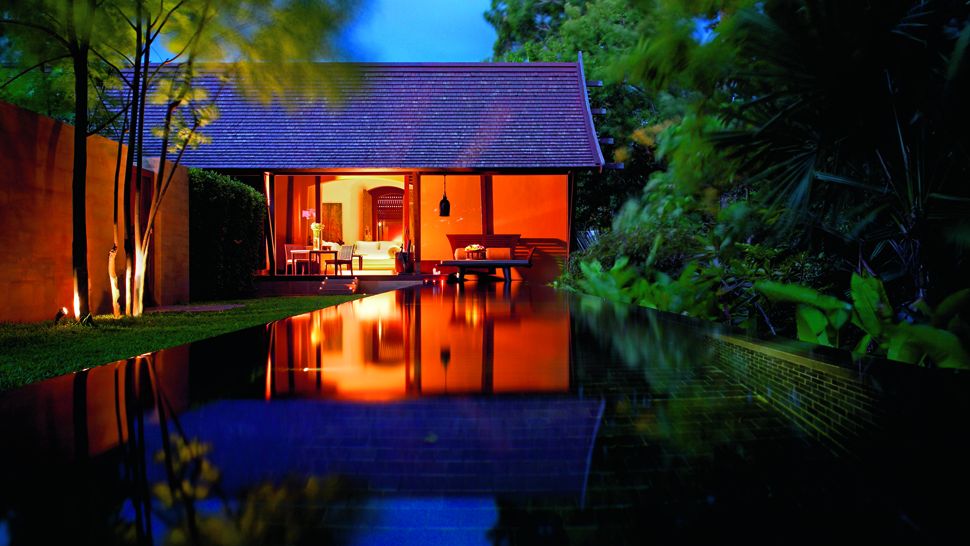 The Phulay Bay is located just by the Andaman sea, which makes it one of the most enchanting beach resorts of Thailand's Krabi island. Your first sight includes a magnificent fantasy-movie-like architecture that will immediately set you in tune for a romantic experience. The interiors of its 54 villas are decorated in colourful Thai artwork and exotic woods. Go for a swim in its infinity pool, get your body pampered at its spa and head to one of the 6 restaurants that serve Thai delicacies and fresh seafood. Adventurous activities include kayaking through the limestone formations above the Andaman sea, and through the mangroves for something more daunting, engage in snorkelling in its coral reefs. Reserve at Ritz Carlton.
3. Las Ventanas al Paraíso, a Rosewood Resort – Los Cabos, Mexico
Las Ventanas al Paraíso is one of the pioneers of uber-luxury resorts in Mexico. The attraction includes an exquisite ceviche bar, private hot tubs, indoor and outdoor spa and oceanfront villas. Interestingly, the resort has a "Department of Romance" that works closely with its guests to arrange whatever best suits their fantasies. Reserve at Rosewoodhotels.com
4. Angama Mara – Masai Mara National Reserve, Kenya
Angama Mara is a safari lodge that features 30 tents for its accommodation. Translated in Swahili as 'suspended in mid-air', Angama Mara's camp is located on the mountain cliff, above The Great rift valley. It overlooks Kenya's Masai Mara which is considered as the loveliest game reserve in the continent. The game includes elephants, lions, migrating wildebeest, leopards and other animals all of which can be sighted from the tents thanks to its floor-ceiling glass windows and sprawling terraces.
5. Vomo Island Resort – Fiji
Fiji is one of the world's most popular vacation destinations, thanks to its many impeccable palm beach islands. Located near Suva, the country's capital, the Vomo island resort covers 225 acres of land with most of it left untouched, giving it the best of nature's beauty. It features stand-alone villas which create room for private and intimate indulgence. Plus there are the Senikai Spa and an adults-only swimming pool. Its' restaurant serves tandoori-oven dishes and Japanese robata on selected evenings.
6. The Point – Saranac Lake, New York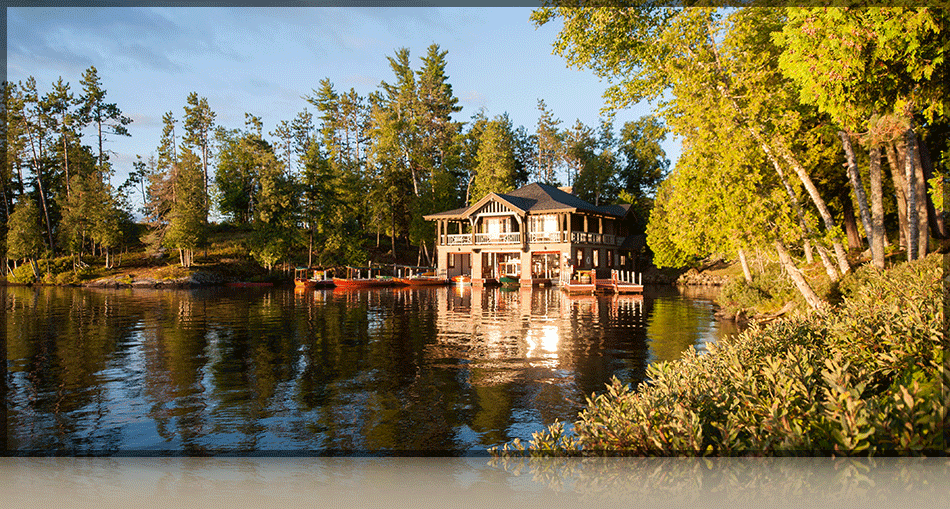 Located on the Adirondacks, the quiet and peaceful Point offers optimal secluded comfort. The all-inclusive resort features chic log mansions for its accommodation. If you're a couple that loves to ski and skate, The Point might just be the perfect place for you as the Valentines period falls in the winter, a time when the lakes freeze and fluffy snows cover everywhere. The summer offers much fun as well, guests can enjoy boat rides, picnic and fishing. Reserve at The Point.
See Also: 20 Most Expensive Luxury Hotel Suites From Around The World
7. Aman Sveti Stefan – Montenegro
Aman Sveti Stefan island is connected to Montenegro's mainland via an isthmus (narrow footbridge). The resort features jasmine-lined cottages, extensive open-air piazza lined with cafe tables for dining served by enoteca and an antipasto bar, spa rooms that overlook the private beach and an 80-foot-long glass-enclosed pool. There are 50 guest rooms that feature Dalmatian coast interiors with whitewashed walls. Located on the mainland part of the resort is Villa Miločer which features 8 grand suites with Juliet balconies and a restaurant with its loggia covered in wisteria. Reserve at Aman Sveti Stefan.
8. Jade Mountain – St. Lucia
There are many exciting features at the Jade Mountain, perhaps the most astonishing are the extensive infinity pool available on each of its 24 open-air rooms- they offer an eyeful view of the famous Piton mountains. Enjoy a private evening with your val as you both dine at the expansive open-air Celestial terrace. Don't fail to look up at the skies you just might find a wishing star.
See Also: The Most Luxurious First-Class Flight Cabins 
9. Villa d'Este – Lake Como, Italy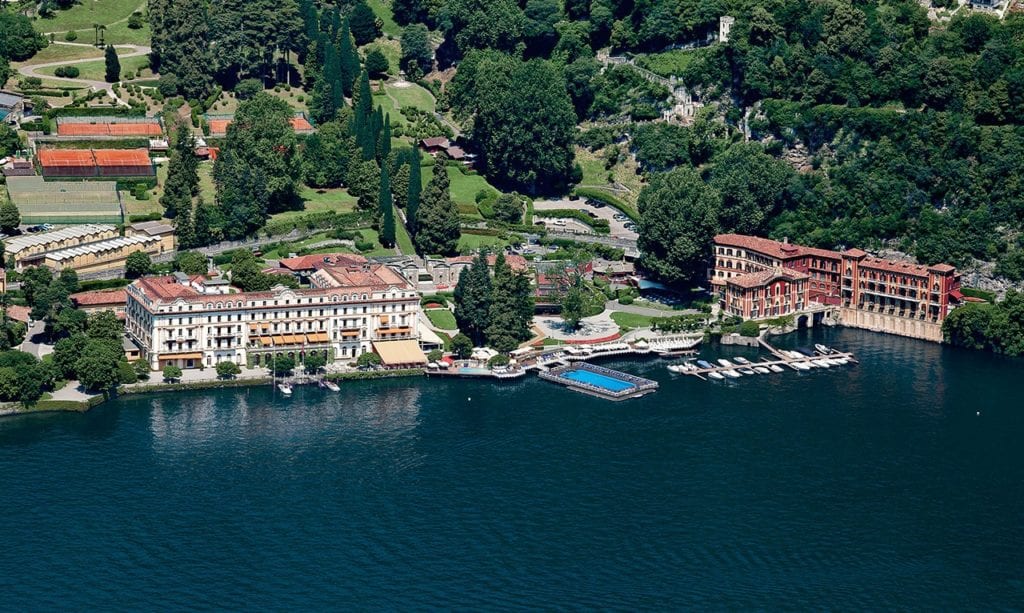 Built in the 16th century, the Villa d'Este's has historical designs which have remained untouched over the years. A feature that keeps its European aristocrat customers checking back. The villa sits on 25 acres of land and includes 152 rooms, a spa, indoor pool, an outdoor pool that offers breathtaking views of the lake, 3 upscale restaurants some with outdoor sitting, 8 tennis courts and a golf course. Reserve at Villa d'Este.
10. North Island – Seychelles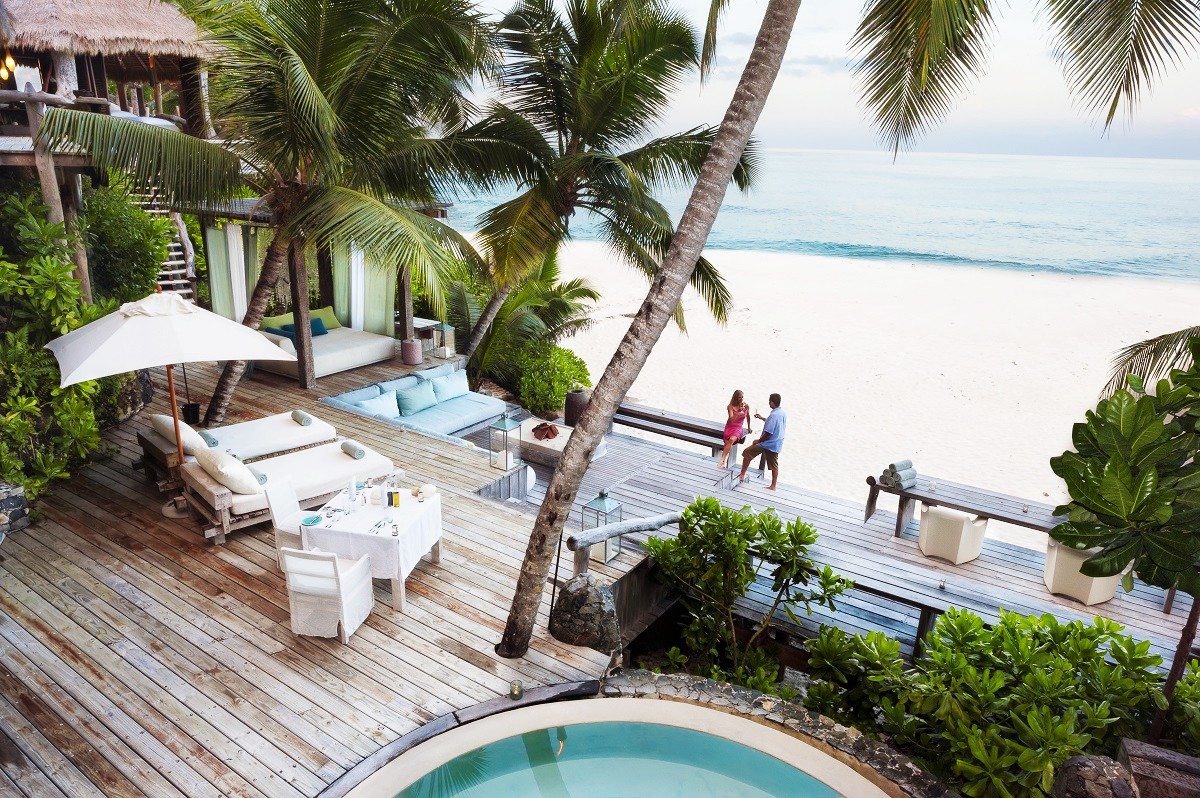 Cuddle up with your lover on those open-air palm-lined sundecks or take a stroll on one of its 4 beaches as soft rippling sounds from the sea gently interrupts your conversations. The restaurant gives you the chance to come with your own menu list as there are no already-made menus available, the chefs will whip up just anything you desire. Fun activities include scuba diving, snorkelling, fishing, excursions, kayaking, island buggies, and more. There is a total of 11 two-bedroom villas and of course a spa. A haven for endangered wildlife, your North island neighbours will include a 160-year-old tortoise.