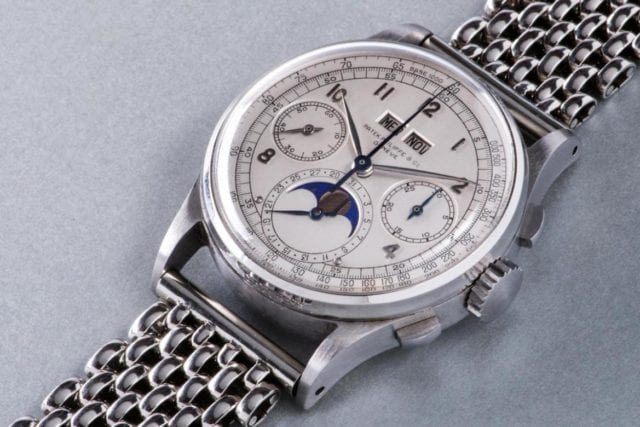 At the recently held "Phillips in Association with Bacs & Russo Geneva Watch Auction: FOUR sale", an incredibly rare stainless steel Patek Philippe wrist watch sold for a record-setting $11 million to become the world's most expensive wrist watch to sell at auction.
Bidding for the timepiece began at $3 million and about 13 minutes later, the 8-man bidding bout ended with a private collector who wished to remain anonymous snapping the rare piece.
While diamond-encrusted and/or gold-plated are the regular associates of such expensive luxury items, the same can't be said for the Patek Philippe wrist watch which is just made of stainless steel.
However, it owes its record price tag to its rarity. The Patek Philippe Reference 1518 made as far back as 1943 includes a rare perpetual calendar chronograph with moon phases and is one of the only four made in the world. It also features Arabic hour markers and a tachymeter scale.
The calendar chronograph means it can automatically adjust itself to suit the leap years, and The Patek Philippe Reference 1518 was the first of its kind to be made.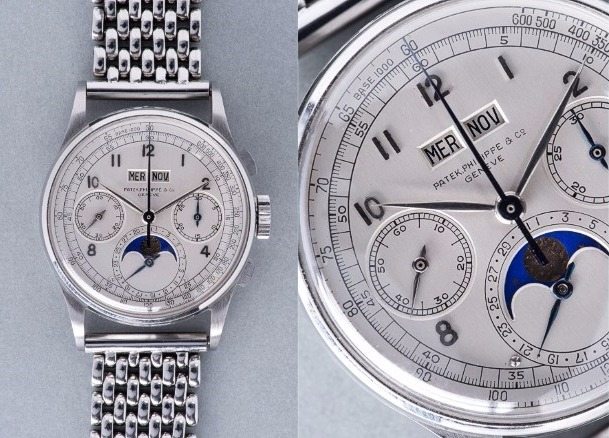 Head of watches for the Americas for Phillips Bacs & Russo, Paul Boutros said of the auction;
"I have waited a lifetime to see a 1518 in stainless steel, It is number one of only four known to exist." He also described the event as "a once in a lifetime event".
Patek Philippe timepieces are quite the real deal, another Patek Philippe watch with a reference 5016A is the immediate previous holder of the most expensive title after it sold last year at the "Only Watch" charity auction for $7.38 million.
See Also: An Inside Look At The $40 Million Wrist Watch
Also commenting on the sale was Sam Hines, the International head of watches at Phillips auction house, who said that;
"I think Patek Philippe is considered a blue chip brand and one of the most important watch makers in the world. They have had uninterrupted production since 1839, they make very few watches every year, and it's just considered the very best, like a Rolls-Royce. It shows the recent growth of the watch market, and also has to do with the growth of the trophy market over the last year or so where people want the very best in terms of quality and condition and are willing to pay the very best to secure it."
See Also: Most Expensive Apple Wrist Watch

A yellow and a rose gold Patek Philippe reference 1518s timepieces were also snapped at the auction for $600,000 and $1.8 million respectively. The yellow version highly exceeded its $500,000 pre-sale estimate. But it wasn't just a Patek Philippe affair, as a rose gold 1941-made, never-been-worn Rolex reference 3330 "pre-Oyster" chronograph dubbed "Perfect Rose" sold for almost $750,000.

At the end of the auction, 177 pieces were sold and a whopping sum of about $27.8 million was realized.

Fact Check: We strive for accuracy and fairness. If you see something that needs updating,