If you are familiar with the American thriller and Fox series, 24, then you will undoubtedly remember William Devane. He portrayed James Heller, a former Secretary of Defense and the President of the United States, in the show. His role in the popular show is one of several that William Devane has played in an enviable career that has spanned more than five decades.
In those decades, William Devane became one of the recognizable faces and names in Hollywood, recording critical accolades, and building significant net worth. An even more impressive success is his marriage, which has lasted as long as his career. Here is how one of Hollywood's success stories made it all happen.
William Devane's Father was the Chauffeur of Franklin Roosevelt
The veteran American film and television actor William Joseph Devane was born in Albany, New York, in the United States on September 5, 1939. His father, Joseph Devane, is of Irish descent while his mother is of Dutch and German ethnic origin. William holds an American nationality and belongs to mixed ethnicity. We don't know much about his family, and it is unknown if he has siblings.
We do know, however, that his father, Joseph, was the chauffeur of the 32nd President of the United States, Franklin D. Roosevelt. He served the former President back when he was the governor of New York.
Before William Devane began a career that would span five decades, he attended the American Academy of Dramatic Arts in New York City.
A Long And Fulfilling Career
Upon graduation from New York City's American Academy of Dramatic Arts in 1962, William made his Broadway debut when he starred in The Watering Place alongside Shirley Knight. He performed in 15 plays during the New York Shakespeare Festival, after which he played the role of Robert F. Kennedy in the Off-Broadway drama titled MacBird as well as McCabe & Mrs. Miller and Lady Liberty.
Devane rose to mainstream success in 1974 when he portrayed President John F. Kennedy in the TV drama titled The Missiles of October. He also featured in the award-winning television film titled Fear on Trial in 1975, Family Plot in 1976, Yanks in 1979, as well as Testament in 1983 and Timestalkers in 1987. Later, he played the role of Al Capone in Lois & Clark: The Adventures of Superman. He played a recurring role in the CBS series titled Early Edition from 1996 to 2000 and also starred alongside Donald Sutherland in Space Cowboys the same year.
Furthermore, he featured in the TV series The X Files and A Christmas Visitor in 2002. He played the role of President in Aaron Sorkin's political drama series The West Wing in 2003, and the following year he appeared on Stargate SG-1 playing the role of President Henry Hayes.
He also starred in What About Brian from 2006 to 2007, after which he joined the cast of 24, starring alongside Kiefer Sutherland.
Similarly, William Devane played a remarkable role in the 2009 movie Chasing the Green alongside Jeremy London and Robert Picardo. His other credits include NCIS in 2010, Revenge in 2012, The Dark Knight Rises, and 24: Live Another Day.
Career Accomplishments And Accolades
Considering acting, especially in Hollywood, can be a fleeting career, William Devane has managed to attain a feat very few actors attain in the industry. The actor has more than 125 credits to his name. While he hasn't delivered a blockbusting performance in every role, William has recorded plenty of positive critical accomplishments in his long career, some of which have even led to award wins and nominations.
In more than five decades, William Devane has been nominated for ten awards and has won at least four of them. His most notable award wins, and nominations include a Golden Globe nomination for best performance by an actor in a TV series for his role in Knots Landing.
He also has two Primetime Emmy Awards nominations for Outstanding Lead Actor in a Drama or Comedy for his roles in Fear on Trial and The Missiles of October.
Other accolades include nominations from the Soap Opera Digest Awards, TV Land Awards, and Golden Apple Awards.
William Devane's Career Has Earned Him A Sizeable Net Worth
A glance at Devane would show you that the veteran actor has made it big since the inception of his acting career. He has played significant roles in blockbuster movies, as well as his other endeavors. He has acquired considerable wealth for himself and currently has a net worth of $5 million.
As of 1980, the multi-talented actor was already at the top of his game. He was earning a salary of $100 thousand per episode in the thriller From Here to Eternity. Since then, he has appeared in more than 30 movies and TV shows, building on his wealth and enjoying a comfortable life. Today, the actor enjoys his wealth by engaging in luxurious activities like horseback riding. He is also a member of a polo club.
Privacy Is The Key To His Long-Lasting Marriage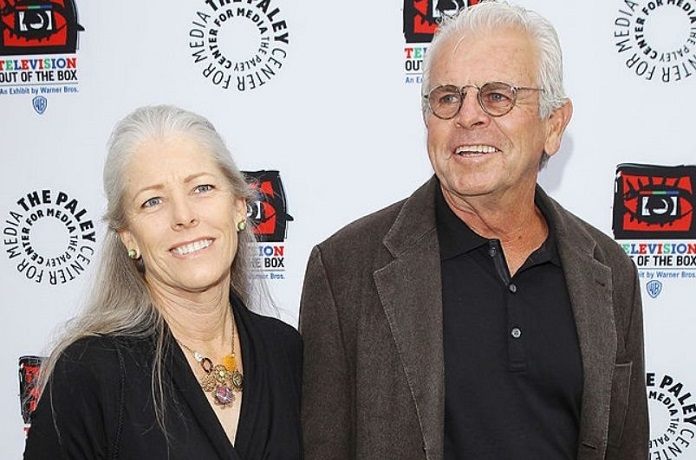 Many celebrities, including William Devane, believe that success in marriage comes when you avoid the interference of a third-party, especially the media. Devane has always kept his family life under the shades and has succeeded in striking a balance between professional and personal life. His philosophy has been at the heart of the actor's long and successful marital life.
Despite his decades of presence in front of the big and small screen, during which many Hollywood marriages have begun and ended, William has remained in a successful marriage spanning more than fifty years with Eugenie Devane. The couple has been together since 1961, six years before he made his debut on screen. Since then, the couple has been blessed with two boys.
Check Out: Denzel Washington Son, Daughter, Wife, Net Worth, Wiki
In keeping in line with his marital philosophy, very few details are known about his children or his wife. So far, all we know is one of his children is Joshua Devane. He was an actor who worked for a decade between 1987 and 1997, appearing in films and shows like 18 Again!, Knots Landing, and Timecop. We also know that Devane and his wife own a restaurant called Devane's Kitchen, located in Rancho Mirage, California. The restaurant is known for its New York and Italian cuisine.
Opinions might split on the validity of William Devane's philosophy, but there is no denying that it has been successful for the veteran actor.