Not many superstar musicians can beat their chests about making a successful career in another form of entertainment. Those who can are considered unicorns of the industry and among them is Will Smith. The charming, never aging rapper/actor started his career in music, as part of the hip hop duo, DJ Jazzy Jeff & The Fresh Prince. However, after his success in music, Will Smith turned his attention to movies, where he played many roles and established himself as one of the greatest actors of his generation.
With more than 80 credits to his name, he has starred in both low and high budget films, all of which have earned him varying degrees of critical acclaim. We took a look at seven movie roles that proved Will Smith as both a talented musician and actor. Check them out below.
1. Mike Lowrey in Bad Boys (1995)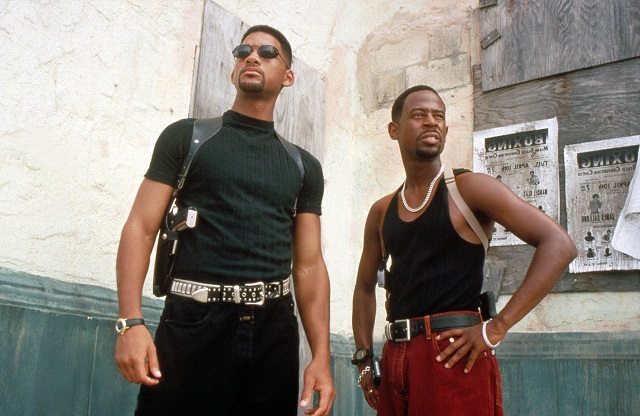 Will Smith got his breakthrough as an actor in low budget critically acclaimed films like Six Degrees of Separation and Made in America. But Will Smith's role as Mike Lowrey in Bad Boys was a departure from the reputation he had developed in the industry at the time.
Playing the role alongside Martin Lawrence (Marcus Burnett), Will Smith proved himself to be a master at witty banter, comedic acting, and action. With his chemistry with Martin, the film was a critical and commercial success, spurning two more sequels, and a fourth, scheduled for release, more than two and a half decades later.
2. Robert Clayton Dean in Enemy of the State (1998)
Three years after he introduced himself to the world as an action star in Bad Boys, Will expanded his résumé as a movie star with the political thriller, Enemy of the State. In the movie, Will Smith plays the role of Robert Clayton Dean, a lawyer who unwittingly comes into the possession of a recording that proves the murder of a US Congressman. He becomes the target of the NSA, and as expected, the drama ensues.
He starred in the movie alongside Gene Hackman, whom Will Smith plays off of in their lawyer and ex-intelligence operative dynamic.
3. Alex Hitchens in Hitch (2005)
In 2005, Will Smith took a break from appearing in fast-paced action blockbusters and thrillers to play a date doctor in the romantic comedy, Hitch. Despite the threat of the role being a mismatch for Will Smith's acting skills, he played the role to critical and commercial success.
In a departure from traditional romantic comedies, the film was an equal part bromance and romance, with Will in the center of it. With his witty delivering and charm, Smith's performance proved perfect for the film, and it went on to become one of the highest-grossing romantic comedies of all time.
4. Chris Gardner in Pursuit of Happyness (2006)
Clips of Will Smith in Pursuit of Happyness still make the rounds on social media to this day, drawing acclaim from viewers around the globe.
In the film, Smith plays Chris Gardner, a struggling salesman who encountered several hardships on his way to finding a better life for himself and his son. The film, which was a tear-jerker, is one of the best movies of Will Smith's career, and further proof of his range as an actor.
Based on a true story, even though the movie made adjustments of his own, the role earned Will Smith his second Oscar nomination for Best Actor.
5. Muhammed Ali in Ali (2001)
It takes a talented actor to play a famous personality in a movie. And it takes an even more talented actor to portray Muhammed Ali, one of the most celebrated sports personalities of all time.
Will Smith, alongside Jamie Foxx and the director of the film, Michael Mann, ensured he filled the bill of a man who inspired multiple generations.
Rather than focus on his boxing career, the film focused on the character and his navigation of the socio-political landscape that threatened and defined his legacy. This is where Will Smith shone as a multi-talented actor, capable of character pieces.
In further proof of his excellent performance in the film, he earned his first Oscar nomination for Best Actor.
6. Robert Neville in I Am Legend (2007)
In the movie, I Am Legend, Will Smith plays the role of Robert Neville, a scientist who was also the last living human being in New York after a virus wiped out the majority of humanity.
It was the third movie iteration of the story from Richard Matheson's novel, and one of its best. For a large part of the movie, Will Smith holds scenes all on his own, accompanied by his dog, fighting off carnivorous bloodsuckers.
Acting by yourself is one of the most challenging roles an actor could play in a film. But, Will delivers a performance that continues to be regarded as one of his best to date.
7. Capt. Steven Hiller in Independence Day (1996)
As a coherent and flawless story, there is plenty to criticize Independence Day for. But it did not stop it from being one of the best summer blockbusters when it was released in 1996, all thanks to the performance of Will Smith.
See Also: Will Smith's Net Worth: How Much Does He Make From Movies, Music and Real Estate?
In continuation of his desire to become a blockbuster movie star, Will Smith took on the role of a cocky but competent pilot, Capt. Steven Hiller.
With Jeff Goldblum as a tech wizard, he takes on aliens in a last-minute effort to save the human race. The film became an international success and made Will Smith into a global star.
Not bad for a man who started his career as a rapper.