Will Ferrell is an American actor, comedian, producer, and writer whose wealth is estimated at over $100 million. He has been the definition of success in most of the things he has handled over the years.
Because of how much of an interesting individual he is, a lot of people are eager to know a whole lot of things about him from the most serious such as his wiki and family life to the most trivial such as his teeth.
Will Ferrell Bio, Family, Teeth
John William Ferrell was born on July 16, 1967, in Irvine, California. At the age of 8, his parents began living separately and later divorced. While many of today's comedians showed an early passion for entertainment, the same can't be said for Will who hated the show business because of his father whose involvement with the show business kept him away for months from the family. Will instead dreamed that he would stick to a steady paying job when he grew up. However, the display of his comic side while attending University high school, Irvine was the first sign that just maybe, he would follow in the footsteps of his father.
The class clown, Ferrell would make his friends laugh by faking an accident like colliding with a wall or a trip and fall. Fast forward to senior year, he began performing comic skits in talent shows and even wrote his own materials. In high school, Ferrell was also active in the students' council and in sports joining the varsity football, soccer and baseball teams.
After high school graduation, he enrolled in the University of Southern California, where he earned a bachelor's degree in Sports Information in 1990. Despite his comic side getting the best of him in high school and in college, Ferrell remained adamant about pursuing a career in show business opting instead to find a steady paying job. However, he finally yielded after his attempts at "steady paying jobs" like a teller and hotel valet proved unfruitful.
While a good-looking man, one thing that many people have always pointed out about the actor are his teeth. He has found himself on many lists with people such as Tom Cruise, Madonna, Morgan Freeman, and many others as those without the best teeth. Still, the actor never gets tired of laughing or making others laugh. Welcome to the free life!
How He Started His Comic Career
Ferrell in 1991, left for Los Angeles, California to pursue a career in show business. He started out doing stand up and later developed a passion for improvisation. Soon he successfully auditioned and joined the popular Los Angeles comedy improv group "The Groundlings". While honing his improv skills with the group, he landed a few gigs including commercials, low-budget movies and even TV series.
Breakthrough With Saturday Night Live (SNL)
In the mid 90's New York-based late-night sketch comedy show, Saturday Night Live began to drop in ratings and in a bid to revive the show, its boss Lorne Michaels embarked on a journey to Hollywood to scout for capable hands. He then discovered Ferrell with The Groundlings (the group was already famed for producing SNL cast members). After a successful impersonation audition, Will Ferrell was listed as one of SNL's main cast in 1995.
His first years with the New York-based show were quite rough, however, he got it all figured out after a few seasons and evidently, SNL was back on its feet with surging ratings. Will was known to make impersonations of George W. Bush. In 2001, he became the highest-paid SNL cast member with a salary of over $350,000. The raise was meant to lure Ferrell to stick to the show despite other mouthwatering offers from Hollywood. Nonetheless, Ferrell left SNL in 2002 after five highly successful seasons. He continues to make sporadic appearances on the show.
See Also: Adam Sandler Wife, Kids, Family, Dead or Alive, House
Movie Career and Earnings
While with SNL, Ferrell landed several roles in movies like the SNL spinoff, "A Night at the Roxbury" and the first of the Austin Powers movies. His first post-SNL role came in "Old School" (2003) which struck box office gold and was labelled as his signature role. His success continued with box office hits like "Elf" (2003), "Anchorman: The Legend of Ron Burgundy" (2004), "Melinda and Melinda" (2004), "Talladega Nights: The Ballad of Ricky Bobby" (2006), "Blades of Glory" (2007), and "Step Brothers" (2008). In 2005, Ferrell was estimated to have earned $40 million from all his endeavours.
After receiving $7 million for his role in 2004 movie "Anchorman: The Legend of Ron Burgundy", Ferrell began to command a paycheck as high as $20 million per role. Some of his recent movies include; "The Internship" (2013), "Get Hard" (2015), and "Daddy's Home" (2015).
Beginning in 2009, Ferrell became a regular on Forbes list of Hollywood's Overpaid Actors. This list features actors who despite receiving huge paychecks for their roles, fail to make the movies a combined box office success. In 2015, Forbes reported that out of every $1 he made, his movies returned $6.80. Regardless, Ferrell continues to be active in Hollywood and have also lent his voice to numerous animated movies.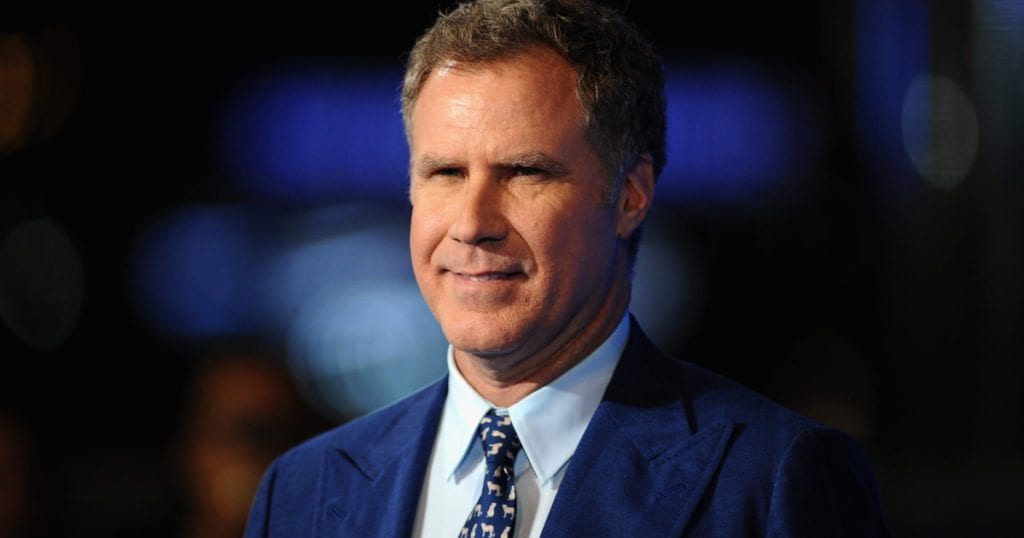 He has received not less than two Emmy and Golden Globe nominations. He has won 1 MTV Movie and 1 Teen Choice Award both in 2007 for best kiss in "Talladega Nights: The Ballad of Ricky Bobby". He was inducted into the Hollywood Walk of Fame in 2015 and the same year, GQ Magazine named him The Best Comedian of The Year.
Other Endeavors
Ferrell alongside comedy partner, Adam McKay founded comedy website "Funny or Die" in 2007. The duo have also produced their own show like HBO's "Eastbound and Down" and Fusion TV's "The Chris Gethard Show"
In 2009, he founded his own sunscreen lotions which came in three types; Sun Stroke, Sexy Hot Tan, and Forbidden Fruit. Ferrell eventually donated sale proceeds to a Cancer charity program.
In January 2016, Ferrell alongside Magic Johnson became a part-owner of Major League Soccer team Los Angeles FC which will begin featuring in the league in 2018. In all, it is believed that the man's net worth is over $100 million.
Will Ferrell Wife, Kids, Daughter, Family
Ferrell has been married to Viveca Paulin since 2000. Ferrell's wife, just like himself, is an actress who has also been around for quite some time. However, she is more popular for being Will's wife, than she is as an actress. This is so because she hasn't acted in many movies of late. More than anything else, she is an auctioneer.

Through their years together, Ferrell and Paulin who met many years before they began dating only to break up and come back together to get married, have three children – Magnus, Mattias, and Axel. While Magnus and Mattias were born in 2004 and 2006, Ferrell's daughter who is the youngest of the 3 was born in 2010.

Fact Check: We strive for accuracy and fairness. If you see something that needs updating,