With a star on the Hollywood Walk of Fame, Will Ferrel isn't only an accomplished actor; the Hollywood comic star is revered as one of the finest comedians around and he has also thrived as a writer and producer. Over the course of his career thus far, Will has been nominated for numerous awards more than anyone would bother to count. Among them are the Mark Twain Prize for American Humor and the British GQ Comedian of the Year accolades which he respectively won in 2011 and 2015. Of course, these awards have set him apart from the rest of his kind in the profession but the following Will Ferrel Movie roles have gone a long way to prove that the man is not just your everyday comedian.
Will Ferrel Movie Roles That Proves He's Not Your Ordinary Comedian
1. Ricky Bobby (Talladega Nights: The Ballad of Ricky Bobby)
Apart from starring as Ricky Bobby in this 2016 sports comedy movie, Will Ferrel also served as a writer and executive producer of the movie directed by Adam McKay. It is widely held that Will's role as a NASCAR driver who doesn't want to be associated with any failure to win throughout his career gave life to this movie and facilitated its status as one of the top movies about NASCAR. In view of that, it is not surprising that IMDb, Metacritic, and Rotten Tomatoes respectively rated the film 6.6/10, 66%, and 71%. On a budget of $72.5 million, Talladega Nights grossed $163 million at the box office and earned Will Ferrel an ESPY Award.
2. Lord Business (The Lego Movie)

How do you make a movie based on toys a big bang? It's quite simple, have Will Ferrel star in it. Even though this 2014 project is a computer-animated comedy film, almost everyone would agree it has one of the Will Ferrel movie roles that shows the magnitude of his talent. He has been widely praised for his voice acting as Lord Business, the evil businessman who would stop at nothing to make ruins of the Lego world. On a budget of $60-65 million, this film directed by Phil Lord and Christopher Miller made a massive $469.1 million at the box office. Respectively, The Lego Movie is rated 7.8/10, 83%, and 96% on IMDb, Metacritic, and Rotten Tomatoes respectively.
3. Buddy (Elf)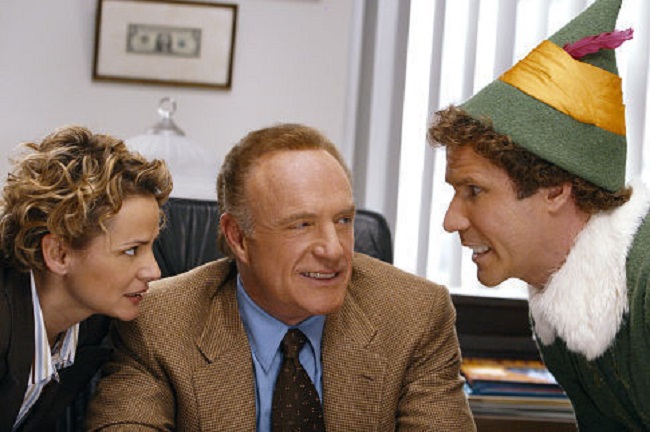 Written by David Berenbaum and directed by Jon Favreau, this 2003 Christmas comedy movie revolves around Will Ferrel who stars therein as Buddy. In a nutshell, Buddy was unintentionally taken to the North Pole as a baby and was therefore raised amongst elves. He would grow to discover he is not an elf and embark on a journey to find his biological father in New York. The story that unravels in-between earns this piece its status as one of the greatest Christmas films. Thanks to Wills' excellent portrayal of an unconventional human, on a budget of $33 million, Elf earned $220.9 million at the box office. IMDb, Metacritic, and Rotten Tomatoes gave it a rating of 6.9/10, 64%, and 83%, in that order.
4. Megamind (Megamind)
It's difficult to ignore Megamind when counting Will Ferrel movie roles that set the actor apart as a phenomenal comedian. His voicing of the blue head-shaped alien in the 2010 computer-animated superhero comedy film makes all the difference. As the supervillain (Megamind) of this Dreamworks Animation production directed by Tom McGrath, Will pulled off a performance that says a lot about his wealth of talent as a comic actor. He's thoroughly entertaining playing the supervillain who was left with no option but to save the day after a superhero he created out of boredom becomes evil. Megamind grossed $321.9 million from the box office on a budget of $130 million. It's rated 7.2/10 on IMDb, 63% on Metacritic, and 72% on Rotten Tomatoes.
See Also: 10 Movies and TV Series You Can't Afford To Miss On Netflix This Summer
5. Harold Crick (Stranger than Fiction)
Stranger than Fiction is often counted among the best movies of Will Ferrel and the reason for this is not farfetched. On a budget of $30 million, the 2006 film directed by Marc Forster only grossed $53.7 million at the box office. Nonetheless, it received positive reviews from critics with a 7.6/10 rating on IMDb, 67% on Metacritic, and 72% on Rotten Tomatoes. The psychological fantasy comedy-drama film stars Will as Harold Crick, an IRS agent who must find the source of a voice narrating his life with the hope of evading the death the voice said he's facing.

Fact Check: We strive for accuracy and fairness. If you see something that needs updating,