It feels so amazing having the ample opportunity to bring your dreams to fruition. Wil Willis has been enjoying a wonderful post-military career; all thanks to his excellent acting skills. The prolific American movie star, having spent most of his time in the military has broken all bounds; thus finding a spot in the limelight doing what he knows how to do best.
He garnered fame through his appearance as the host of the History Channel's Forged in Fire series alongside Doug Marcaida, among others. He has been a prominent character on the show since its inception in 2015 to date. Asides from the show, he has equally made several appearances on other TV series and films. Learn more about the Army officer turned actor below.
Who is Wil Willis?
Born into a military family, Wil Willis first came into this world in 1975 and he celebrates his birthday on February 13, every year. His birth took place in a military base in Portugal where his father was deployed at the time. Due to the nature of his father's job, Wil and his family ended up travelling to different parts of Europe. However, following his father's retirement from military service in 1991, Wil's family moved back to the United States which was where he completed his basic education in 1993. While in high school, Wil was academically sound and also participated in different sporting events organized by his school.
Military Career
Soon after his graduation from high school in 1993, Wil Willis decided to join the Army. At the early stages of his military career, he spent five years with the 3rd Ranger Battalion. While he was there, he fulfilled the Advanced Individual training as well as the Ranger Indoctrination Program. After his five years stint with the 3rd Ranger Battalion ended in 1998, Willis went on to join the US Air Force where he served as Air Force Pararescueman for the next nine years. While there, he worked as Tactics, Weapons, and Air Operations instructor for the 56th Rescue Squadron until March 2007.
For his outstanding performances, Wil was honored with the Sikorsky Rescue Award after a successful air rescue operation in 2001. After nine years of active service, Willis joined the Air Force Reserve in 2007. The following year, he decided to retire from the military so he could pursue a career in other fields and in August 2008, he ventured into acting.
He made his first film appearance in 2009 while starring in the action thriller series, Special Ops Mission. Following his wonderful performance and top-notch military experience, Wil has always been getting military roles in movies. In 2011, he appeared in the Heroes Channel show Triggers: Weapons That Changed the World.
Wil Willis got his breakthrough in 2015 when he joined the cast of the History Channel Series Forged In Fire. There he has been serving as the host of the American competition series along with other weapon experts including Ben Abbott, Doug Marcaida, and David Baker, among others. Currently, in its sixth season, the show premiered in June 2015 and has been airing on History Channel to date.
Who is His Wife?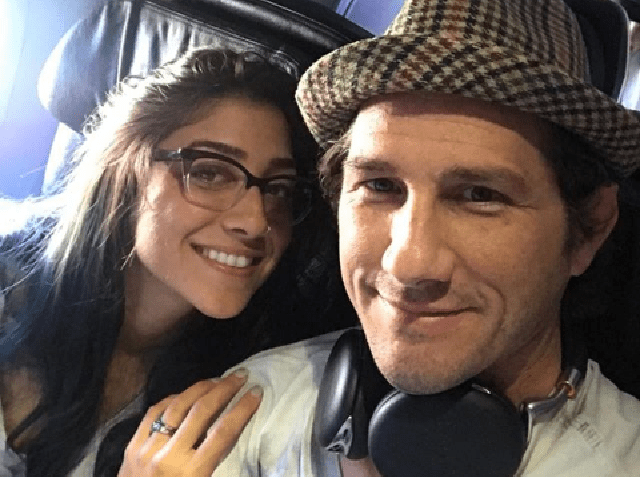 The military veteran has been successful in his career and has garnered much popularity through his extraordinary weapon handling skills. He is also successful in his personal life and is got an amazing family. Amazingly, Will is happily married to his longtime sweetheart named Krystle Amina. The pair began their relationship several years ago while he was still in the Army. After many years of blissful relationship, they announced their engagement in early 2017.
Later in October of that year, the duo walked down the aisle and their wedding was held in New York City. Apparently, there is not much information available regarding his dazzling wife, Amina. She obviously doesn't enjoy the glamour of the limelight; notwithstanding, she is active on social media platforms such as Twitter and Instagram.
Prior to their marriage, Wil Willis already had two sons from his past relationship. However, he has never shared any details regarding his past relationship with the media. Interestingly, his sons were also present during his wedding with his heartthrob Krystle. The Forged In Fire star has been enjoying a blossoming relationship with his wife and there is no sign of break up between them.
Read Also: Who is Nancy Putkoski – Anthony Bourdain's Ex-Wife?
More Interesting Facts about Wil Willis
Wil is a weapon enthusiast and his best roles are movies that involve sophisticated weapons.
He is very tall, standing at a height of 5 feet 11 inches.
He is the writer as well as the host of the History Channel series Forged In Fire.
Wil Willis served in the US Military for fifteen years before his retirement in 2008.
He has two sons named Jacob and Caleb from his previous relationship.