It has often been said that crypto is the currency of the future. Its history dates back to 1983 when Ecash was conceived. Still, the release of Bitcoin in 2009 marked a new beginning for cryptocurrency, and Vitalik Buterin has been at the forefront of the movement to popularize crypto as a medium of exchange. He is famed as the founder of Ethereum, an open-source blockchain considered to be the most actively used. More than offering decentralized, open access to digital currency, Ethereum offers other data-friendly services but is mainly known for its digital currency, Ether (ETH).
Judging based on market capitalization, Ether, after Bitcoin, is the largest crypto in the world. Since its initial supply of 72 million coins in July 2015, Ether has grown so much in value. A coin is valued at $3,918.33 as of May 8, 2021. Its market capitalization has also grown at an astounding rate over the years and is currently around $452 billion. These have gained Vitalik Buterin a lot of attention, with many wondering how he masterminded the creation of Ethereum and to what extent it contributed to his net worth, which is currently estimated at over $1.3 billion.
The Ethereum Co-founder Is a Russian-Canadian Programmer and Writer
Full Name: Vitaly Dmitriyevich "Vitalik" Buterin
Place of Birth: Kolomna, Russia
Date of Birth: January 31, 1994
Age: 29 Years Old
Education: The University of Waterloo (Dropped Out)
It was in the ancient city of Moscow Oblast in Russia known as Kolomna that Vitalik was born. Born to a computer scientist named Dmitry Buterin, and his partner Natalia Ameline, Vitalik was raised in Kolomna until he turned six. At that young age, his parents took him along as they left Russia for Canada in search of greener pastures. Since his dad was a computer scientist, it is not hard to see how Vitalik took to programming. He was a brilliant lad considered gifted; because of this, Vitalik was placed in a special class amongst other gifted children in grade three. He would later attend a private school in Toronto, Ontario, Canada known as the Abelard School.
In 2012, the Ethereum co-founder enrolled in a public research institution, the University of Waterloo, in Ontario, Canada. Unsurprisingly, his course was Computer Science. But then, he had learned about Bitcoin from his father when he was 17 and had been pondering on how to improve on the innovation. 2013 had him visit programmers in various countries with whom he trashed out his ideas. When he returned to Canada later that year, he published a white paper that proposed Ethereum. The following year, Peter Thiel's fellowship, the Thiel Fellowship, awarded him a $100,000 grant which inspired Vitalik to drop out of college and focus entirely on creating Ethereum.
Even though he left college before he was due, Vitalik would soon gain a lot of recognition for his works which ultimately earned him an honorary doctorate from the University of Basel's Faculty of Business and Economics; this was in November 2018.
Vitalik Buterin Is a Billionaire With Ether (ETH) Worth Over $1.3 Billion
As the most prominent co-founder of Ethereum, no one needs to be told that creating the Ethereum blockchain technology is the primary source of Vitalik Buterin's wealth. In the first week of May 2021, it circulated that the Russian-Canadian programmer had become not only a billionaire but the youngest crypto billionaire in the world, at the age of 27. This was a result of the surge in Ether's price. The cryptocurrency eclipsed $3,000 for the first time since its release.
An address to his Ether account which Vitalik Buterin shared online on Twitter in October 2018 shows he owns 333,521 Ether. Now, ETH's value is around $3,900 and a rough estimate based on the figures shows that Vitalik has a paper net worth of over $1.3 billion. As the cryptocurrency is expected to continue soaring in value, Vitalik's paper wealth is expected to keep increasing. While ETH is the major source of his wealth, the programmer has made money through other means.
He Is One of The Founders of Bitcoin Magazine
Although the figures involved are hard to come by, there is no doubt that Vitalik Buterin made good money from co-founding Bitcoin Magazine. Famed as the first publication completely devoted to the cryptocurrency, Bitcoin Magazine has been providing insightful analysis and relevant information to the blockchain communities since 2012 when it was founded.
The magazine, which sold for $9 per month, was founded by Mihai Alisie and Vitalik Buterin. In its earlier days, the billionaire spent up to twenty hours per week writing for the magazine which BTC Media acquired sometime in late 2014.
This isn't the only writing job he has done. Before Bitcoin Magainze was founded, his obsession with cryptocurrency led him to a fellow running a bitcoin blog called Bitcoin Weekly. He was paying five bitcoin to have people write articles for the blog and Vitalik wrote several articles that earned him a total of twenty bitcoins which were worth about $4 at the time.
Meet The Other Co-founders of Ethereum
1. Anthony Di Iorio
Nationality: Canada
Place of Birth: Toronto, Ontario, Canada
Date of Birth: Undetermined
Education: Ryerson University, Ontario, Canada
Net Worth: $750 Million – 1 Billion
Occuption: Tech Entrepreneur
LIVE NOW: Our discussion with Anthony Di Iorio, CEO & Founder of Decentral & Jaxx and Co-Founder of Ethereum. There was so much to discuss, we suspect a "Part 2" in the near future! Available now on our channel or through our website: https://t.co/VS3K9d1STW @diiorioanthony pic.twitter.com/yB5csoCTbk

— Inspire North (@inspire_north) March 10, 2021
Often described as the crypto king, Anthony Di Iorio is a Canadian entrepreneur famed as one of the co-founders of Ethereum. Widely regarded as one of the people who invested in Bitcoin when it was yet to become a big deal and an acceptable medium of exchange, Di Iorio has become one of the most popular and admired figures in blockchain communities. In addition to co-founding Ethereum, he has gained recognition for founding Decentral, a software company whose activities revolve around blockchain technologies.
Born and raised in Toronto, Anthony took to programming in the early 90s but when he enrolled at Ryerson University, it was to study marketing. After this, he became a part of the rental housing market but things changed when he learned about bitcoin in 2012. It is said that he sold his rental properties and invested the proceeds in Bitcoin. His career thereafter also drifted towards cryptocurrency. Di Iorio became so passionate about cryptocurrency that he formed a group for people like him to meet and share their ideas. The first time the group met was at a pub in 2012. It was also at the meeting that he met Vitalik Buterin with whom he would become known as the original creators of Ethereum.
Anthony Di Iorio remains active in the field. Sometime in February 2016, he launched Jaxx, a platform that has become popular for the unified wallet services it offers for both Ethereum and Bitcoin. Anthony currently serves as the CEO of Decentral, the company that created Jaxx. Earlier that year, he was hired by the popular Canadian financial services company, TMX Group Limited, as the chief digital officer of the Toronto Stock Exchange.
2. Charles Hoskinson
Nationality: American
Place of Birth: Hawaii, United States
Date of Birth: November 5, 1987
Age: 36 Years Old
Education: The Metropolitan State University of Denver and University of Colorado Boulder
Net Worth: $500 – $600 Million
Occupation: Technology Entrepreneur and Mathematician
Based in Colorado, USA, Charles Hoskinson is one of the active and admired players in the field of cryptocurrency. His career took off after he studied Number Theory and Mathematical Logic at the universities he attended. The cryptocurrency evangelist, as he describes himself, is known to have founded other crypto-related start-ups apart from Ethereum. Charles believed so much that crypto is the currency of the future that he left a consulting job he had and founded what he called the Bitcoin Education Project. Like the rest of his kind who contributed to the popularization of cryptocurrency, people thought he was out of his mind to quit a "real job" over what was widely considered a fantasy. But Charles refused to be bothered as he was certain of what he was pursuing.
Through the Bitcoin Education Project, Hoskinson met Vitalik Buterin and other crypto enthusiasts with whom he became known as the first founders of the Ethereum blockchain platform. He even served as the CEO of Ethereum, albeit for a brief period. Reports have it that he got into a fight with Vitalik which made him leave Ethereum sometime in June 2014. From what we gathered, Vitalik wanted Ethereum to be a nonprofit blockchain platform with a decentralized leadership but Hoskinson wanted the opposite and was going to embrace venture capital.
After Hoskinson left Ethereum, he founded Cardano, a public blockchain platform that claims to have improved on the shortcomings of both Bitcoin and Ethereum. Charles is also the co-founder of IOHK, the blockchain company that oversaw the development of Cardano. The company has spread its wings and is currently involved in several innovative projects across the globe. For instance, it recently partnered with the Ethiopian government to utilize blockchain technology and create a system that keeps track of students' performance in the African country.
3. Mihai Alisie
Nationality: Romanian
Place of Birth: Romania
Date of Birth: Undetermined
Education: Lucian Blaga University of Sibiu
Net Worth: Unknown
Occupation: Media and Technology Entrepreneur
Currently based in the largest city of Switzerland, Zurich, Mihai Alisie was born and raised in Romania where he schooled at the Lucian Blaga University of Sibiu. At the public university, he studied Cybernetics, Economy Informatics and Statistics from 2007 to 2010.
Beyond being one of the co-founders of Ethereum, Mihai co-founded Bitcoin Magazine with Vitalik Buterin in 2012 and served as its editor-in-chief until April 2014 when he vacated the position to focus on founding Ethereum. Alisie had reportedly reached out to Vitalik after he read the programmer's writing online, the intent was for Vitalik to help him found Bitcoin Magazine.
Working together, they became friends, talked about Vitalik's Ethereum idea, and traveled together in 2013 to meet and formulate the idea for Ethereum with people of like mind. It is said that Mihai Alisie was responsible for putting together the business module and legal framework for the blockchain pre-sale campaign in Switzerland. Between 2014 and 2015, he served as the Chief Innovative Officer and then the Vice President of Ethereum.
In October 2015, Mihai Alisie left his position at Ethereum to pursue a more personal project. He founded the AKASHA Project, a non-profit organization whose activities revolve around the blockchain. AKASHA's core aim is to foster projects through an open system that allows people to share their ideas and work together. Alisie currently serves as the President of the AKASHA Foundation
4. Amir Chetrit
Nationality: US-Israeli
Place of Birth: Undetermined
Date of Birth: Undetermined
Education: Uknown
Net Worth: Unknown
Occupation: Technology Entrepreneur
Even though he no longer seems to be an active player in the field, Amir Chetrit is one of the initial five founders of Ethereum. It was in December 2013 that Vitalik Buterin asked the US-Israeli national to join him found the Ethereum blockchain. Reports have it that they met earlier that year, in September: they were both cryptocurrency enthusiasts who attended a Bitcoin business conference in Amsterdam, Netherland. While Vitalik was in the conference with the hope of meeting people that would foster his ideas for Ethereums, Amir was most likely at the conference because it was relevant to the job he had at that time.
From what we gathered, Amir Chetrit was working with Colored Coins, a newly founded Israeli company that utilizes the Bitcoin network in managing assets. As fate would have it, Vitalik had worked on a similar project and the common experience served as a ground for a friendship to develop between the two. Before Amir started working for Colored Coins, he had a career in real estate for a while. While we are yet to confirm the schools he attended, it is known that he went to college to study Computer Science just like Vitalik and also dropped out. Considering all that he had in common with Vitalik, it is not difficult to see why he was invited to help found Ethereum.
Chetrit is one of the least known founders of the blockchain and this is probably so because he left Ethereum before its initial release in July 2015. As the story goes, he fell out with other developers and founders of the blockchain who accused him of not contributing to the project. This happened in a June 2014 meeting of the co-founders and it prompted Amir to step down from the project. However, it was agreed that he would remain a co-founder of the blockchain. It is hard to tell what Amir Chetrit has been up to as he evades publicity.
5. Joseph Lubin
Nationality: Canadian-American
Place of Birth: Toronto, Ontario, Canada
Date of Birth: 1964
Age: 59 Years Old
Education: Princeton University, New Jersey, USA
Net Worth: $1 – $5 Billion
Occupation: Technology Entrepreneur
Famed as one of the richest people in cryptocurrency, Joseph Lubin was born in Canada but he had his college education at a private Ivy League university in the United States. At Princeton, Lubin obtained a B.S. degree in Engineering, majoring in Electrical Engineering and Computer Science. It was in 1987 that he graduated from the school. That same year, he began working for the university as a manager for its robotic and expert systems laboratory. This role lasted for five years as he moved on in 1992 and joined Vision Applications Inc. as a research scientist and software engineer. Three years later, he moved to Manhattan, New York, and joined TomandAndy where he worked in the same capacity, helping the musical duo embrace automated music composition among other things.
Again, Joseph Lubin spent three years with TomandAndy before he relocated to the Greater New York City Area to work with Goldman Sachs. For two years (1999 – 2001), he worked with the multinational investment bank and financial services firm as the vice president of technology under its private wealth management division. Thereafter, he became the director of the New York office of Blacksmith Technologies, a position he held for two years, from 2001 to 2003. Before he co-founded Ethereum in 2014, Lubin was the CEO of SyNerG Music.
The Canadian-American technology entrepreneur has founded or co-founded several companies apart from Ethereum. Notably, he is the CEO and founder of ConsenSys, a company often described as a venture production studio. More than that, ConsenSys is a blockchain software development consultancy. The company is based in Brooklyn, New York.
6. Gavin Wood
Full Name: Gavin James Wood
Nationality: British
Place of Birth: Lancaster, United Kingdom
Date of Birth: 1980
Age: 43 Years Old
Education: Lancaster Royal Grammar School and University of York
Net Worth: Undetermined
Occupation: Technology Entrepreneur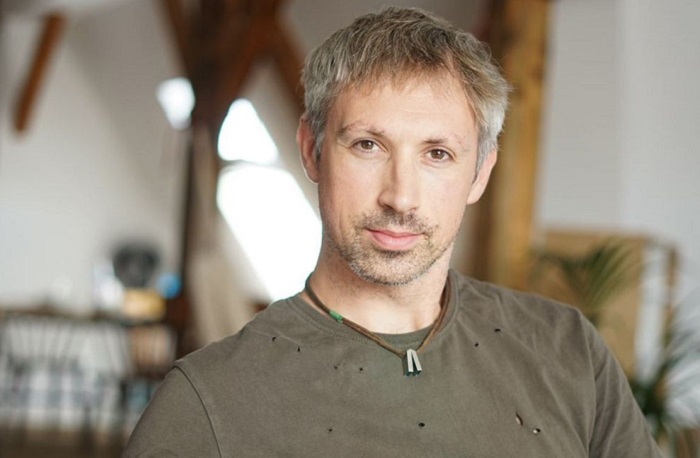 The British computer scientist is famed as the co-founder of Ethereum and Polkadot. Born and raised in Lancaster, United Kingdom, Wood attended Lancaster Royal Grammar School and graduated in 1998. He would later obtain a Master of Engineering degree in Computer Systems/Software Engineering from the University of York. From the same institution, in 2005, he acquired a P.hD. in Music Visualisation for Human-Computer Interfacing.
Gavin Wood's career journey began as a programmer with InTechnology Plc, he worked for the firm from 2000 to 2001 before he joined Frontier Developments in 2005 as an engine sub lead programmer. After a year and three months with Frontier, he moved on and started working for Microsoft as a research and software consultant. His time with Microsoft lasted for over four years.
Leaving the firm in November 2011, Gavin became a technical director at Lancaster Logic Response. He worked there for almost two years before he joined OxLegal in Oxford, England, as its director of technology. By 2013, the computer scientist had gathered a robust knowledge that made him one of the significant people who contributed to the creation of Ethereum. As culled from his Linkedin profile, he did not only co-design the Ethereum protocol with Vitalik Buterin but also designed its smart-contract language, among other things.
Since he co-founded the open-source blockchain, Gavin Wood has also founded other popular firms, including Grid Singularity, an energy exchange software development company. He is also the president and founder of Web3 Foundation which is often described as a decentralized and serverless internet where users control their online activities. That's not all, Wood is also the founder and lead developer of Parity Technologies. The firm based in London offers services related to information technology to help organizations benefit from the opportunities blockchain technology offers.
7. Jeffrey Wilcke
Nationality: Dutch
Place of Birth: Undetermined
Date of Birth: August 1983
Age: 40 Years Old
Education: HKU University of the Arts Utrecht
Net Worth: Undetermined
Occupation: Software Engineer and Technology Entrepreneur
Worst dad award goes to… (though in my defense; I was debugging #ethereum) pic.twitter.com/KmKKm97Owh

— JΞFF (@jeffehh) September 22, 2016
The HKU alumnus is one of the founders of Ethereum who has embraced a quiet lifestyle but he remains a popular figure in blockchain communities. Sometime in December 2019, he made headlines for selling 92,000 ETH which was estimated at $11.5 million. The software engineer began his career after he graduated from HKU in 2006. For four years and a half, beginning in February 2007, he worked as a programmer for Noxa. He also worked for Studyflow before he joined other founders to work on Ethereum.
It is said that the software engineer was in the Netherlands when he learned about Ehthereum and decided to write its implementation in Google's Go language. He is known as the brain behind Geth, a command-line interface through which users can mine Ether, transfer funds, and what have you. Sometime in 2018, Jeffrey Wilcke left Ethereum for reasons that are not clear but might have something to do with Grid Games, a company he co-founded with his brother, Joey Wilcke.
Most of Jeffrey's endeavors at the moment revolve around Grid Games. He is the coder and game designer of the start-up whereas his brother focuses mainly on art.
What Is Ethereum and How Is It Different From Bitcoin?
The fundamental difference between Bitcoin and Ethereum is that the former is a cryptocurrency whereas the latter is not. Ethereum is a decentralized blockchain; a platform that offers open access to digital money and services related to that.
You can regard it as a space with various applications but with a major functionality that allows anyone to send and receive cryptocurrency. The native cryptocurrency of the Ethereum platform is Ether (ETH). So, Ethereum is not a digital currency like Bitcoin, but a platform through which anyone can access its digital money, ETH, and other cryptocurrencies, including Bitcoin.
Key Takeaways
Vitalik Buterin is the lead founder of Ethereum, a Russian-Canadian programmer, and a writer.
He is a billionaire with Ether (ETH) worth over $1.3 Billion.
Buterin is also one of the founders of Bitcoin Magazine.
He co-founded Ethereum with seven entrepreneurs. They are Anthony Di Iorio, Charles Hoskinson, Mihai Alisie, Amir Chetrit, Joseph Lubin, Gavin Wood, and Jeffrey Wilcke.