In April 2020, after running reviews on several shows and replays, Bravo producer Andy Cohen mentioned Southern Charm as one of his best shows to date. Although not mentioned explicitly, the talk show host was ultimately lauding the creativity and ingenuity of the American filmmaker and reality TV star, Whitney Sudler-Smith. Since it premiered in March 2014, Southern Charm has captivated millions of viewers across America, airing six seasons and ninety-four episodes till date. The reality docu-series chronicles what it is really like to live in Charleston, South Carolina.
Although Sudler-Smith left the front end of the show after its third season, he has been instrumental in running the administrative production side of things ever since. The DC-born star also executive-produces the New Orleans and Savannah spin-off shows.
Where It All Began
Born on June 2, 1968, in Washington DC, US, Sudler-Smith spent the better part of his childhood living in the DC area with his parents, Whitney Sudler-Smith and Patricia Altschul. However, that changed around 1980 when his parents went their separate ways – even though the reasons for the divorce remain shrouded in mystery to this day. As a teenager, Sudler-Smith lived with his mother and remained with her over her next two marriages; including the last one to the renowned New York art collector and former Goldman Sachs partner, Arthur Goodhart Altschul Sr. As Smith puts it, his decisions later in life would be greatly influenced by his mother who was a staunch socialite and loved to collect artworks.
Growing up, Smith was enrolled in Georgetown Day School after which he proceeded to George Washington University where he earned his first degree. He also attended Oxford University and Alliance Francaise in Paris for further studies.
From Movies to Documentary Production
Fast forward to 1996, when he was 28, Sudler-Smith moved to Los Angeles, southwestern California, to pursue a career in the show business. There, he began by directing two short films titled Afternoon Delight and Going for Baroque. Two years later, the young producer released his first indie film Bubba and Ike. The film starred actress Elisa Gabrielli and Jesse Borrego and was screened at the 1996 Austin Film Festival. At the turn of the new millennium, Sudler-Smith wrote and directed his second indie film Torture TV (2002). In the years that followed, his interests in the show business slowly evolved – and so did his productions.
By 2010, he had moved on to documentary productions. His first and most popular documentary was released in 2010 and was titled Ultrasuede: In Search of Halston. The short production chronicles the life of the renowned fashion designer, Roy Halston, whose work had helped to popularize the casual chic look. Using archival video clips and sit-down interviews, the docu-drama was centered on Studio 54 and the typical club scene in 1970 Manhattan. Among those interviewed for the production were Billy Joel, Anthony Haden-Guest, Liza Minnelli, and Anjelica Huston. The production ultimately took Sudler-Smith from the rear of the industry into the public eye almost immediately. It was this new popularity he would parlay into other successful ventures in the years that followed.
Delving Into Reality TV: Southern Charm
By 2013, while most of Smith's colleagues knew him as an ace documentary producer, the producer had other plans in mind. He had been eyeing the reality TV arena for a while and by 2014, he launched out in full. That year, he created and executive-produced his first reality TV show titled Southern Charm. The show which premiered in March 2014 on Bravo chronicles the lives of socialites in the city of Charleston, Southern California.
In its second season, Southern Charm considered the lives of six Charleston-based professionals. They included an aspiring fashion designer, an amateur attorney, and a former state official, Thomas Ravenel, who was replaced as state treasurer of South Carolina after battling charges over cocaine peddling.
When Southern Charm kicked off in 2014, its main cast included Cameran Eubanks, Craig Conover, Jenna King, Shep Rose, Thomas Ravenel, and Whitney Sudler-Smith himself. However, as the seasons progressed, that line up went through some changes. For one, Jenna King left at the end of season one, Thomas Ravenel left after season five and Sudler-Smith himself left after the third season. Other personalities such as Calhoun Dennis, Olindo, Kroll, Meissner, and Limehouse all joined in the second, third, fourth, fifth and sixth seasons respectively.  As of this writing, the Southern Charmers include Conover, Eubanks, Kathryn Calhoun Dennis, Chelsea Meissner, Austen Kroll, Rose, Eliza Limehouse and Naomie Olindo.
Throughout the seasons, Southern Charm has helped to popularize local historical sites in Charleston including places such as the Mikell House and the Lewisfield Plantation. The Mikell House is a 9,480-square-foot mansion situated in downtown Charleston and was erected in 1851. At the time of this writing, the property is owned by Smith's mom Patricia Altschul. Patricia purchased it in 2008 for a whopping $4.8 million. While she has remained a major support to her son's career over the years, the same can also be said about his partner. Going straight to tell you more about her would be the normal thing to do. However, when it's Sudler-Smith you're talking about, there is every reason to go through the bends and reveal the controversies he's been swarming in lately. Especially when it has to do with his sexuality.
What You Must Know About Sudler-Smith's Love Life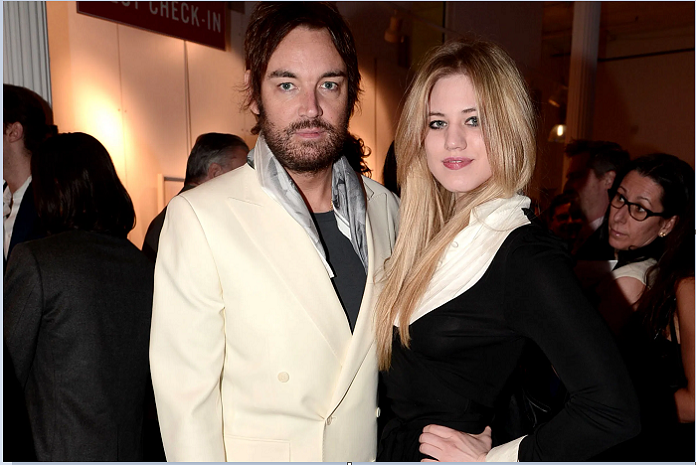 It is no news that Whitney Sudler-Smith has been in a romantic tango with Austrian actress and model, Larissa Marolt. The two have reportedly been together since 2011. But things went south in 2016 and resulted in a split. If you're struggling to place the face, then you might remember her from the Austrian TV series, Sturm der Liebe (meaning: Storm of Love) which ran from 2017 to 2019. As of this writing, however, we have reasons to believe that the two are still together. Especially when Smith's mother, Patricia, mentioned that Marolt was helping him while he recuperate from a surgery he underwent in October 2019. More on that soon.
In late 2019, Smith had a cozy exchange with former Real Housewives of New York star, Kelly Bensimon. Although completely normal, their use of language triggered speculations that the tow could be an item after all. First, it began with an Instagram post by Smith, announcing that he was a few hours away from surgery. Then came four double-heart emojis from Kelly in the comments section. That wasn't enough to raise any speculations. Except for Smith's suggestive reply.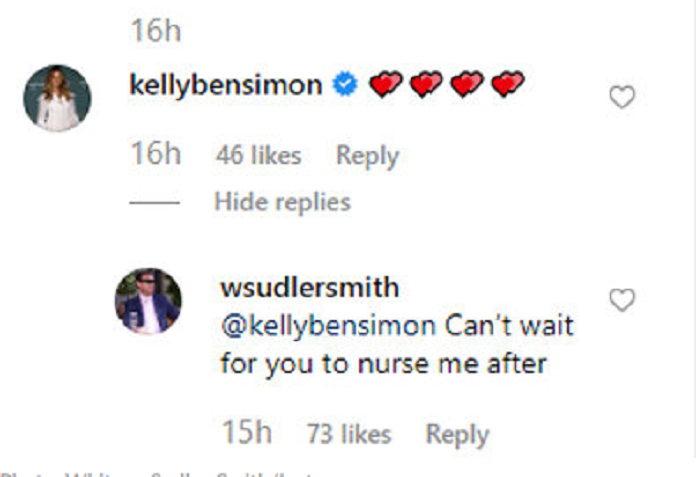 The two did not expect the media uproar that followed. Few hours later, they found each other clearing their name from a possible relationship rumor with phrases along the lines of "we have been good friends for a long time." Months earlier, however, there were controversies surrounding Smith's sexuality.
While being in a straight relationship should exonerate one's name from gay-centric rumors, that did not help Smith. If anything, he got accused of leading a double life and being afraid to own his sexuality possibly for fear of his mother. But how did things get so murky in the first place?
The Truth About Sudler-Smith Gay Rumors
It all began after former Southern Charmer, Ashley Jacobs, posted videos purported to be shocking revelations about the Sudler-Smith's behind-the-scenes life. Jacobs claimed to have a friend in West Hollywood who has hooked up with Smith and the friend in question is not a female.
She further said that she wasn't judging Smith in any way but that he should own up to his double life steaming with drugs, orgies, and booze. Other sources revealed that though Smith's close friends on the Southern Charm show are aware of his gay status, they have managed to keep it all from his mother, Patricia, who some accused of being overly controlling. Around the same period, there was also news about an alleged scandal involving Smith and co-star, Kathryn Dennis.
So far, Smith has not come out plain to rebuff any of the claims. His only response at the time was to call Ashley Jacobs "delusional." As of today, the bachelor is not known for having any children or love child with anyone he's hooked up with.
How Has He Fared Since The Surgery?
In October 2019, Whitney Sudler-Smith underwent a rotator cuff surgery at the Minnesota-based Mayo Clinic. The surgery became necessary after a time out one night when Smith's assistant, Brandi, playfully hopped on his back. Smith who didn't see her coming fell face-down on the street, causing Brandi to fall with him. However, she never had a soft landing as she came right on top of his left shoulder, crushing it.
According to his mother, Patricia, the surgery was delicate and it would take another six months for Smith to get back to normal. She added that his girlfriend, Larissa Marolt, was helping him get through the trying period. Based on the timing, Smith should be up and running by April 2020. But with the pandemic lockdown still on in major parts of the US, it appears the producer has more time on his hands to recover.