The American celebrity chef Paula Deen is one telling proof of the saying that necessity is the mother of invention. She lost both of her parents quite early in life, which forced her to marry early at the age of eighteen. The marriage crumbled too and she was left to raise her kids alone. She went through a lot of hardships as a single parent and had to go into several ventures to make ends meet. She eventually suffered a nervous breakdown that kept her indoors doing nothing but cooking for her family.
This way, cooking eventually became her hobby and when the family had to move to a new city she turned it into a career by starting a catering service. From there, she gradually rose to become a Food Network star, hosting up to 3 eponymous cooking-themed programs on the network. Despite her hard work, Paula Deen's empire came crumbling down in 2013. How did it happen? What is Paula Deen doing now after it all? Find out below.
How Did Paula Deen's Cooking Empire Crumble?
In her heydays on Food Network, Paula virtually became synonymous with the channel itself. As already mentioned, she went as far as hosting three eponymous programs concurrently. She started by accompanying Gordon Elliot in her itinerant show on the network named Door Knock Dinners from 1999. Eventually, she received her own show named Paula's Home Cooking and which kicked off in late 2002. Four years later (in 2006), Paula received her second Food Network show named Paula's Party while the first one was still running. Again, barely two years down the line, she received yet another self-titled show on the network which was tagged Paula's Best Dishes.
These three programs proceeded side-by-side and really had Paula Deen drenched in the spotlight. Her food Network programs also exposed and connected Paula to other cooking-related deals with other establishments. Thus, she also had very lucrative business connections (including programs, publication, and endorsement deals) with such well-respected companies as Walmart, Smithfield Foods, Sears, Novo Nordisk, Ballantine Books, and more.
But while she was soaring in the heights of her stardom and fame she made a blunder that had the whole thing come to a sudden stop. This is how it happened: In June 2013, Lisa Jackson, a former general manager of Paula Deen's co-owned Uncle Bubba's Seafood And Oyster House in Savannah, Georgia, sued Paula for racial abuse. Although Lisa herself is white, she was uncomfortable with Paula's use of the derogatory word 'niger' to refer to blacks along with other forms of racial abuse she accused Paula of. The law-suit itself caused outrage amongst her fans, but it was Paula's eventual admittance of guilt that caused the many big companies she endorsed to withdraw every contract they had with her for the sake of their brand image.
So, What Is Paula Deen Doing Now?
The above-related string of events which saw Paula Deen lose her once-burgeoning cooking empire was no doubt a big blow on her. She has expressed her shock at the turn of events severally in the media. However, she did not give up. Instead, she kept going, holding on to whatever remained of her estate to rebuild her career. So, what is she doing now?
She Runs Restaurants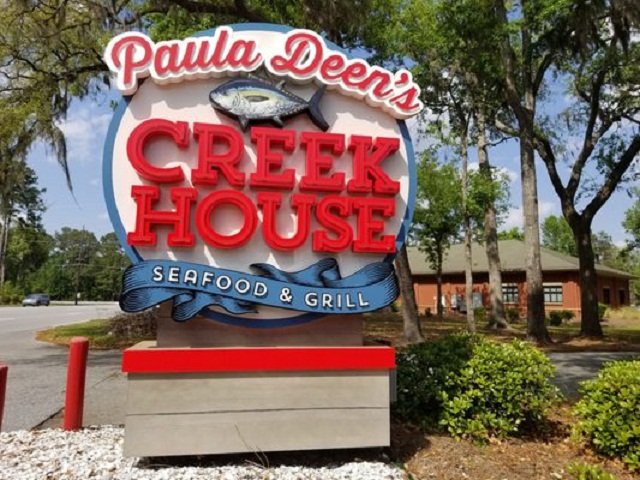 After the racial abuse lawsuit, the waterfront property that housed Uncle Bubba's Oyster House, Savannah, GA (co-owned by Paula) was closed down for further development even though many linked it to the racial abuse imbroglio. However, three years down the line in 2017, when the scandal had died down, Paula Deen opened a new restaurant on the property named Paula Deen's Creek House, this time co-owned with her two sons. She has since also opened other restaurants in Tennessee, South Carolina, and Texas.
See Also: 15 Richest TV Hosts In America And Their Net Worth Revealed
She Hosts TV Programs
Paula Deen now hosts two syndicated TV programs of her own named Positively Paula and Paula Deen Sweet Home Savannah. Positively Paula is an audience-participatory show filmed in Paula's own kitchen as she prepares her favorite Southern comfort foods and more. The program was so named because it was the first celebrity comeback steps Paula took after the crisis that rocked her business empire. Paula Deen Sweet Home Savannah combines cooking episodes with commercials that sell the materials that she uses in her cooking on Evine Channel.
Paula Deen Enjoys Good Times With Her Husband And Family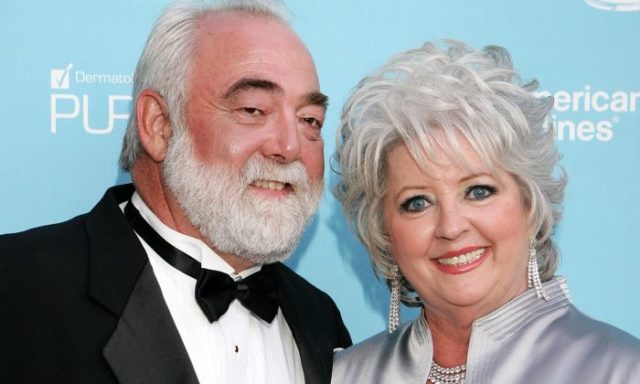 Paula has been married to her second husband Michael Groover since 2004. The couple celebrated their 15th year of married life amid fanfare. When Paula is not running restaurants or hosting TV programs, she is most likely enjoying happy moments with her husband who is a tugboat captain in the Port of Savannah, GA. Although the marriage has not produced any kids, Paula's two grown up sons from her previous marriage make up the family joy.