Actors are a unique set of individuals and with their wide range of experiences, most of them have managed to put in a valuable performance. While Hollywood has witnessed a variety of actors both in the past and present, it might interest you to know that the ones that have appeared in the most movies ever are not the most successful or even the highest earners.
Here, we have made a list of renowned Hollywood stars who have made giant strides through their successful acting career. The list is compiled based on their number of movie credits on IMDb. Although not many of these actors are well-known, the ones that have not appeared in movies for the past 50 years have been excluded from the list.
Actors With The Most TV Appearances
Eric Roberts
Number of Acting Credits – 544
The Hollywood legend Eric Roberts garnered fame as the only actor in history to appear in over 500 movies. Coming from a lineage of entertainers, he is the elder brother to actress Julia Roberts and Lisa Roberts as well as the father of actress Emma Roberts. With a career that has spanned over four decades, Eric has appeared in blockbuster movies, animated movies, independent movies, and many others. Some of his most popular movies include Raggedy Man, National Security, Doctor Who, The Specialist, King of the Gypsies, and The Pope of Greenwich Village, to mention a few.
Richard Riehle
Number of Acting Credits – 397
The talented Hollywood star, Richard Riehle is not just among the most prolific but also one of those who have made a lot of impact in the American movie industry. In a career that has spanned over four decades and counting, the actor has appeared in over 397 movies. Some of his most notable works include Ghosts of Mississippi, Executive Decision, Lethal Weapon 4, Time Changer, Transformers: Age of Extinction, and  3 From Hell, among others.
Danny Trejo
Number of Acting Credits – 385
Yet another resilient actor who has made giant strides in the American movie industry. Although he didn't start acting until he turned 39, the outstanding actor boasts an impressive resume with many acting credits. Known for playing the villain or an antihero in movies, Danny Trejo is most famous for playing the role of Machete in Robert Rodriquez's Spy Kids. His other notable works include Desperado, Con Air, Heat, and many others. With a career spanning over four decades, the actor ranks among movie stars that have been in the most movies ever with over 385 movies to his credit.
John Carradine
Number of Acting Credits – 351
Best known for his appearance in horror movies, Westerns, and Shakespearean theatre productions, John Carradine was regarded as one of the most prominent actors of his time. He appeared in 351 movies during his active career years that lasted for close to six decades. Though not so familiar to many, John is renowned for his role in movies like The Grapes of Wrath, House of Frankenstein, The Prisoner of Shark Island, The Court Jester, and much more.
Mickey Rooney
Number of Acting Credits – 340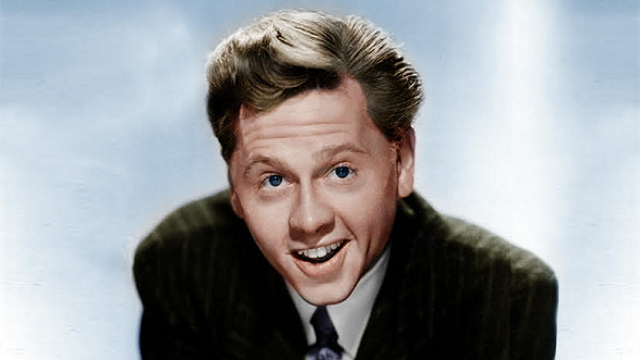 Mickey Rooney (September 23, 1920 – April 6, 2014) garnered fame through his various stints as an actor, comedian, producer, and media personality. In a career that lasted for over nine decades, this actor was among the last surviving stars of the silent film era. Until his death in 2014, the actor appeared on 340 Hollywood movies. His versatility made him a stand out celebrity in the industry. Although his career was plagued with lots of precipitous declines, he also bounced back many times and remained at the top of his game until his demise. Some of his famous movies include The Black Stallion, Breakfast at Tiffany's, and Requiem for a Heavyweight, among others.
Fred Willard
Number of Acting Credits – 311
Fred Willard is renowned for his improvisational comedy skills. He is not just an actor but also a voice actor, comedian, and writer. His career has spanned over five decades and he boasts an impressive resume with 311 movies to his credit. His most notable works include the Anchorman films, For Your Consideration, Mascots, Best in Show, and A Mighty Wind, among many others.
Check Out: Top 10 Highest Paid Actors In The World Right Now
Christopher Lee
Number of Acting Credits – 282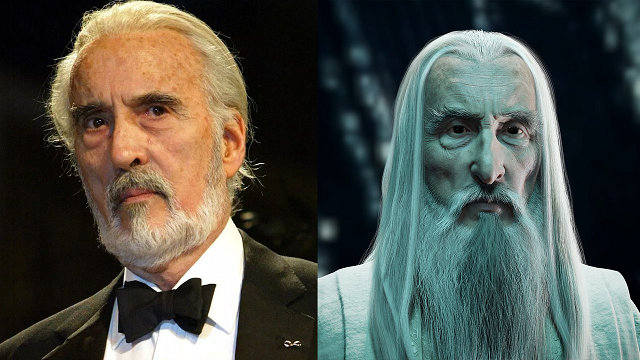 Although he is no more, the multi-talented English actor, singer, and author made his mark by appearing in a slew of movies when he was alive. His career lasted for over six decades and he was strongly identified for playing the villain, particularly in a sequence of Hammer Horror films. Lee ranks among the list of actors that have appeared in a good number of films with 282 movies to his credit. The late actor was regarded as one of the most prolific actors of his generation. He is best remembered for his roles in movies like The Lord of the Rings Trilogy, Star Wars trilogy, Hobbit trilogy and The Man with the Golden Gun, among others.