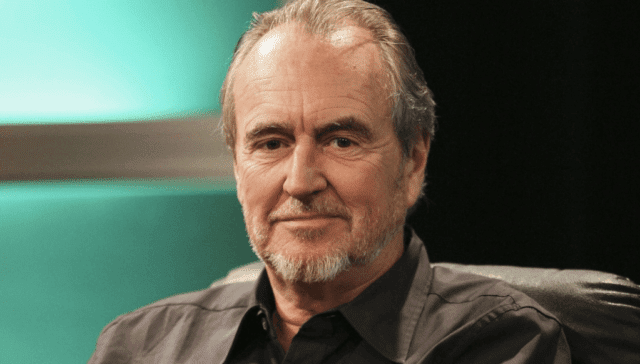 Wes Craven was an American actor, film director, writer and producer. He was born Wesley Earl Craven on the 2nd day of August 1939 in Cleveland, Ohio to Caroline (Miller) and Paul Eugene Craven.
Craven was raised in a strict Baptist household. He lost his dad when he was 5. It is known that he earned his bachelor degree in English and Psychology from Wheaten College and bagged his masters in philosophy and writing from John Hopkins University.
Before working in the film industry, Craven served as a teacher at Westminster College and Clarkson University. He was also a professor of Humanities at Clarkson College of Technology (later named Clarkson University) in Potsdam, New York. The man also taught at Madrid-Waddington High School in Madrid, New York.
Wes Craven Movies
Having had a good taste of the academic world, Craven decided to try other lucrative roles. His deep love for the movie industry made him a sound editor for a post-production company. He pseudonymously directed a number of pornographic movies and was credited as editor and assistant director of It Happened in Hollywood (1973), a porn comedy produced by the editors of Screw magazine.
Craven directed his first feature film The Last House on the Left in 1972 and that brought him into the limelight. He was best known for his expertise in directing horror/thriller films, in collaboration with Sean S. Cunningham he worked on Nightmare on Elm Street.
Craven claimed to have gotten the idea for Elm Street from living next to a cemetery on a street of that name in the suburbs of Cleveland. The five Nightmare on Elm Street films were released from 1984-89 and drew big crowds.
He helped Johnny Depp rise to stardom after casting him in the same movie. Craven who had an eye for discovering talent also discovered Sharon Stone and featured her in her first starring role Deadly Blessing. He also gave Bruce Willis his first featured role in an episode of the 1980s version of The Twilight Zone.
Craven's Scream series was also a box-office sensation. In those scare-'em-ups, he spoofed the teen horror genre and frequently referenced other horror movies. He also worked on movies outside the horror genre like Music of the Heart (1999).
Also See: Zac Efron Bio, Movies, Body, Height, Girlfriend, Brother, Is He Gay?
Awards
Craven received a lot of awards in the course of his career. While he was nominated for numerous awards, he won a good number of them including the Saturn Award.
Late Craven won the critic's award at the Sitges Film Festival for his film The Hills Have Eyes in 1977. The Gérardmer Film Festival granted him the Grand Prize in 1997 for Scream. And in 2012, the New York City Horror Film Festival awarded Craven the Lifetime Achievement Award
Wes Craven is also a writer and author.  He created a comic book series named Coming to Rage which was released in 2015 in digital form. He also authored another book called Fountain Society back in 1999. In 2008, Craven designed Google's Halloween logo. He was also the second personality to feature on YouTube homepage.
Wes Craven's Net Worth
The pioneer of the slash genre left behind a net worth of about $40 million dollars. His fortune was mainly through film production, then through his design works and book sales.
In 1996, Craven reached a new level of success with the release of Scream. The film grossed more than $100 million domestically, as did Scream 2 (1997).
Relationship and Personal Life
He was married to Bonnie Broecker but things didn't quite work out for the couple who divorced in 1970. He later got married to Millicent Eleanor Meyer in 1982 which also ended in a divorce.
He married Iya Labunka in 2004. She worked as a producer in his films and was a former Disney Studios vice president.
Craven was credited as an executive producer on the new Scream series for MTV. In a conversation with The Hollywood Reporter in April 2015 which turned out to be Craven's last interview, he said he let the network use his name in association with the series, but his involvement beyond that was minimal.
Death and Cause of Death
The famed maestro of horror died at his home in Los Angeles on August 30, 2015, after a battle with brain cancer. He was 76.
At his death, he was survived by his sister Carol, son Jonathan, daughter Jessica, grandchildren Miles, Max and Myra-Jean and a stepdaughter, Nina.
Also See: Yvonne Craig Bio, Body Measurement, Acting Career and Quick Facts
Quick Facts About Wes Craven
Full Name: Wesley Earl Craven

Profession: Director, Author, Actor

Height: 6 ft 2 in

Nationality: American

Date of Birth: August 2, 1939

Place of Birth: Cleveland, Ohio

Education: John Hopkins University

Marital status: Married thrice

Astrological sign: Leo

Fact Check: We strive for accuracy and fairness. If you see something that needs updating,