The "Queen of Tea" became a fan favorite on the iconic talk program, Wendy Williams Show. The brazen-faced woman dubbed the gossip queen is undeniably one of the country's most popular TV personalities. While it is not unusual for popular network talk shows to take seasonal breaks, Wendy Williams' fans have been quite worried following their favorite daytime host's prolonged absence. The speculations about Wendy Williams' Show coming to an end haven't helped as well; below are the facts of the matter anyway.
Why Wendy Williams' Show Might Be Coming To An End
The New Jersey native's media career began on the radio where she built a reputation as a sensational host before making her foray into television. The self-proclaimed "Queen of All Media" successfully launched the Wendy Williams Show in the year 2008 to critical acclaim. Despite a few personal and professional challenges, the nationally syndicated daily talk show has survived more than a decade. But 2019 seemed to be a very tumultuous year for the Emmy-nominated gossip queen. From health scares to marital woes, drug addiction, and relapses, Wendy has been through so much this year.
At the beginning of the year, the troubled talk show host took a two-month hiatus from the Wendy Williams' Show following a shoulder fracture and a bizarre behavior she exhibited on the show. In March 2019, the TV host was rushed to the hospital after she relapsed on alcohol. Following several media speculations, Wendy later revealed that she had been receiving treatment in a sober house for her decades-old cocaine addiction.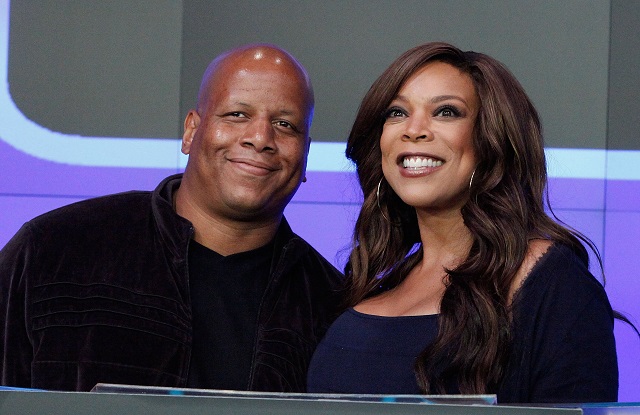 Again in April 2019 after 21 years together as man and wife, Williams filed for divorce from her husband Kevin Hunter for allegedly leading a double life. The TV producer did not only had an extra-marital affair with his mistress Sharina Hudson but also fathered a love child with her. But the news didn't come as much of a shock to many as the media had already caught wind of Wendy's marriage woes years earlier. In addition to the signal she gave in her 2001 memoir alleging that Hunter has been a serial cheat right from her early marriage days, more evidence resurfaced years later in 2017. Though Wendy tried hard to sweep her marital troubles under the carpet and stand by her man, their ship eventually sunk in 2019.
In Williams' absence, the runners of the show had other substitute hosts to fill in for her. Thankfully, Wendy Williams' show still entertained its fans and scored big ratings during this time. Wendy scheduled a slew of comedy shows during her hiatus from her talk show, but by the summer of 2019, the much-hyped tours and shows across various cities including Detroit, Philadelphia, Michigan, Florida, and New Jersey were all canceled.
Though it was reported that some of the shows were canceled because of conflicts in schedule, many believe the real reason was actually due to low ticket sales. Consequently, ticket holders were refunded while Wendy reassured her fans of her continued commitment and love despite the disappointments. Following the many comedy shows which didn't pan out, news emerged that staff at the Wendy Williams Show began nursing fears for their job and scrambled to move on to new jobs.
See Also: Is Graveyard Carz Cancelled or Will There be a New Season? 
Will Wendy Williams' Show Really End?
There have been several twists and turns to the situation. But a common link is the fear that the Wendy Williams' Show might eventually be coming to an end with the gossip queen permanently replaced by a substitute. Wendy has been accused of being deeply insecure about her own success and the allegation was further stoked after the daytime TV host reportedly begged her estranged husband to return as her business manager in order to save the show from being canceled. Though the 10th season of the show has been filled with multiple hiatuses and scandals, Wendy's contract doesn't expire until the 11th season. Fears that the show may not be renewed thereafter has reportedly made staffers begin searches for greener pastures.

In the midst of all the troubles and speculations about the show, Wendy Williams has been spotted partying and enjoying her single life. Perhaps, folks only assumed the worst just because the gossip queen took some time for herself. Moreover, Williams has reassured fans that the Wendy Williams Show is simply on a summer hiatus. While the TV host admits that she will not helm the show forever, she is certain of her return for the 11th season. Despite the recent turbulence in her personal life, the popular daytime talk show host hopes to bow out on her own terms and it wouldn't be out of place to say the Wendy Williams Show isn't going anywhere anytime soon. But then, only time would tell.

Fact Check: We strive for accuracy and fairness. If you see something that needs updating,