How Jessica Alba spends her millions is a topic that has interested fans over the years and the reason is quite obvious, considering her huge celebrity status. It is apparent that the actress has achieved so much success since she started her career and has raked in so much money in the process. This is why her spending habits have sparked curiosity as fans try to understand how she spends her fortune.
An American actress, Jessica Alba is regarded as one of the most exciting thespians to have graced the big screen in her era. She has starred in different films, showcasing her versatility and winning many audiences who consider her a true movie icon and a master of her art. Alba is also a businesswoman who owns a consumer goods company and this fetches her good money as well. Considering the fact that she rakes in quite a lot of money every year, we take a look at how Jessica Alba spends her millions.
How Jessica Alba Became Rich And Famous
Alba, whose full name is actually Jessica Marie Alba, was born on the 28th day of April 1981 in Pomona, California. The American actress, who also has English, Welsh, Danish, German, and French roots, developed an interest in acting from when she was a young girl and eventually got to pursue her passion in full.
Apparently, Jessica Alba has been able to make a lot of money from acting. For the record, Alba kick-started her acting career in 1994 when she starred in Camp Nowhere, an adventure comedy film. She went on to gain more recognition when she starred in the lead role on Dark Angel, a TV series from 2000–2002. She then got her big-screen breakthrough in 2003 when she was cast in Honey, a dance film.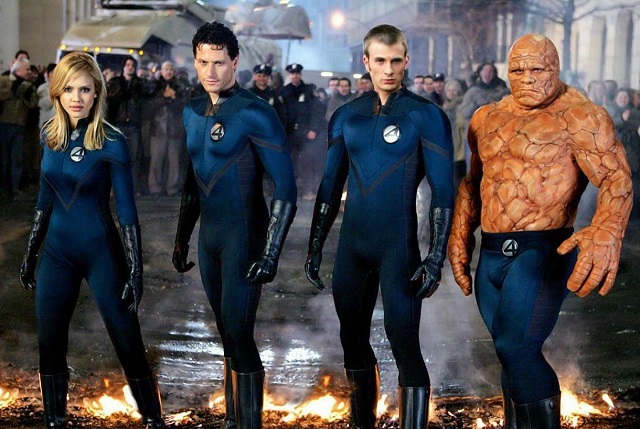 Jessica Alba has since gone on to star in more than 60 movies and TV series, establishing herself as a movie star of note, winning awards for her works, and raking in a lot of money in the process. Some of her movies are high-grossing films; Fantastic Four, for instance, had a lifetime gross of more than $154 million, while her 2010 romance movie, Little Fockers, grossed an amazing $148,438,600. So far, she has starred in more than 60 movies, raking in so much money as salary.
Apart from her acting, Alba also makes money as a producer. She has produced a documentary and TV series which revealed her to be a multi-talented woman in the creative business. She has also worked as a cinematographer, raking in money for her work in that section.
Apart from entertainment, Jessica Alba makes a lot of money as a businesswoman. As a matter of fact, she now co-owns The Honest Company, a consumer goods company that has become popular in America. The company sells personal, household, and baby products. As of 2017, the Honest Company was valued at nearly $1 billion.
How Jessica Alba Spends Her Millions
Apparently, Jessica Alba has raked in quite a lot of money over the years from her acting career is now reported to be worth about $400 million by different sources. Her enormous wealth has stirred fans into trying to find out just how Jessica Alba spends her millions. Let's check out the facts below.
As the huge celebrity that she is, Jessica Alba loves to live a good life and this includes living in a mansion befitting of her status. In 2017, the actress splashed a whopping $10 million to buy a mansion in Beverly Hills, California. The mansion opens up to the sea and has seven bedrooms and eight and a half bathrooms.
Read Also: We Finally Understand How Sandra Bullock Spends Her Millions
Jessica Alba loves traveling and spends quite a fortune on traversing the globe, especially on vacations with her family. The actress also spends money on the maintenance of her huge Beverly Hills mansion which has workers manning the magnificent building.
Jessica Alba is a lover of cars and spends quite a fortune in buying some for herself. Some of the cars in her collection include an Audi A8 L, a Toyota Prius, GMC Yukon Hybrid, Audi Q Series, and others.
Jessica Alba is very interested in charity works and has spent time and money in support of several non-profit acts that have benefited different people in society. Some of the charity works she is involved in include Healthy Child Healthy World, The Children's Defense Fund, Healthy Child Healthy World, and others.