There is hardly any kitchen cabinet in America where you will not find one or two boxes of Duncan Hines cake mix. For many decades, it has been a staple for birthday celebrations and impromptu parties as well. If you have ever wondered who Duncan Hines really was, you are not at all alone; it might also come as a surprise to you to discover that not only was he a real person but he was also, perhaps, among the most unlikely people to be conferred enduring fame upon, judging by his early beginnings.
Was Duncan Hines A Real Person?
Just like you and I, Duncan Hines was a real person. He pioneered restaurant ratings for travelers and his popularity has remained even today as a result of the brand of food products that have his name on them. Born on the 26th of March 1880, in Bowling Green, Kentucky, Duncan was one of six children of his parents who survived beyond infancy while sadly, four died.
When he was four years of age, he lost his mother and afterward, his father found it difficult to fend for his family. Consequently, Duncan Hines, alongside one of his brothers was sent to live with his maternal grandmother, whose house was just a few houses away from where Duncan's family lived. According to the entrepreneur, it was after he began living with "Grandma Duncan", as he called his grandmother, that he got to know how wonderful cookery could be. Before then, food to him was nothing more than something he used to fill the hollow space under his ribs. This is the reason why he never failed to credit his grandma with kindling his love for food.
Duncan Hines studied at the Bowling Green Business University, and when he finished from the university, he worked for a number of companies, including Wells Fargo, before deciding to settle in Chicago.
He later started working as a traveling salesman for a Chicago printer and due to the nature of his job, Duncan ate many of his meals in different restaurants across America. At that time, around 1935, America had no interstate highway system and there were only a handful of chain restaurants available, except in areas with a large population. Consequently, travelers were able to access good meals only at local restaurants. In a bid to help make thing easier, Duncan Hines and his wife, Clara, compiled a list of 167 restaurants around the country which he deemed good and sent it to their friends as a Chrismas present.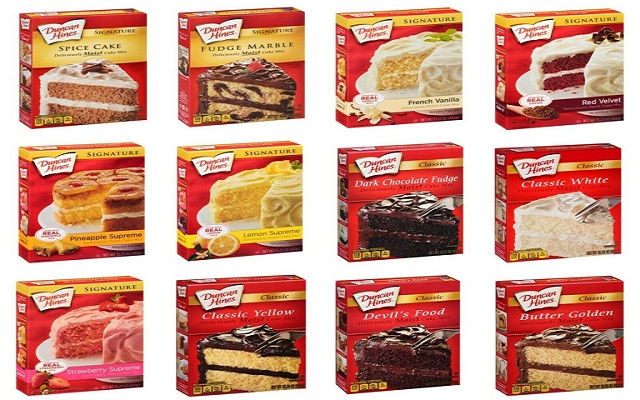 He later published an expanded list of these recommended restaurants titled "Adventures in Good Eating" and due to the massive success it recorded, he was inspired to publish another which was a guide to the best available lodging. Around the end of the 1940s, Hines began writing Adventures in Good Eating at Home, a newspaper food column which was featured in various newspapers across the United States thrice per week and continued doing so until early 1950s.
In 1952, Duncan Hines, having decided to make a foray into baked goods, introduced Duncan Hines Bread into the market with the help of the Durkee's Bakery Company from Homer, New York. With his growing success, he teamed up with Roy H. Park to form 'Hines-Park Foods, Inc.' the following year; the company's sole aim was to provide American families with high-quality foods. Because the name of the company was licensed to several businesses related to food, they were able to produce more than 250 boxed, canned, and bottled products which bore the Duncan Hines label.
Moving forward, Hines-Park Foods merged with Procter & Gamble and shortly after, Duncan Hines introduced cake mixes, which are marketed across the nation alongside other items registered under the name of the brand.
How Did Duncan Hines Die?
Duncan Hines died on the 15th of March 1959, just eleven days to his 79th birthday, as a result of lung cancer. His body was laid to rest in Fairview Cemetery in Bowling Green, Kentucky.
Following the positive impact he made while he lived, Duncan's hometown, Bowling Green, still holds him in high esteem and after he passed away, a part of U.S. Route 31W north of the city was named the Duncan Hines Highway.
See Also: How Magic Johnson Achieved a Net Worth of $600 Million and Became a Business Powerhouse
Who Owns The Brand Now?
In 2004, Pinnacle Foods Corporation acquired the Duncan Hines brand. However, Conagra Brands in June 2018, announced its plan to acquire Pinnacle Foods at the cost of $8.1 billion and on October 26, 2018, the sale was signed and sealed. Thus, the Duncan Hines brand came under the ownership of Conagra Brands.