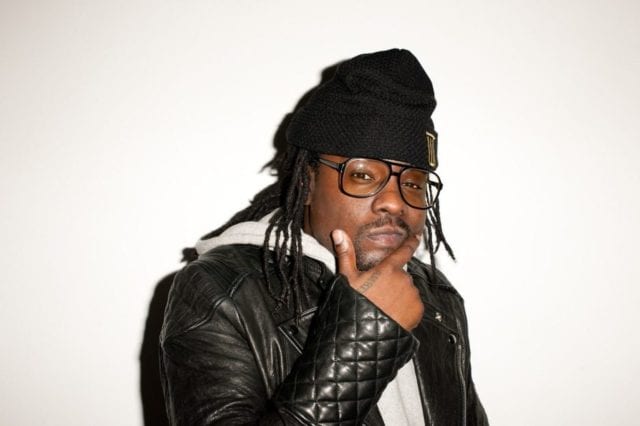 Wale is an American rapper of Nigerian descent. He first rose to prominence in his hometown of Washington DC in 2006 with the song "Dig Dug (Shake It)." His fresh poetic lyrics quickly garnered him a fan following as well as frequent radio airplay. Thankfully, he was rapidly plunged into the mainstream.
Who is Wale?
Wale was born Olubowale Victor Akintimehin (aka Ralph Victor Folarin) on September 21, 1984, in Northwest, Washington, D.C. as the only son to Nigerian parents who immigrated to the USA from Austria in 1979. His father managed to keep the family comfortable working as a taxi driver. For ten years, they lived in a one-bedroom apartment in Northwest, Washington D.C before moving to a bigger place in Montgomery County.
Wale's early exposure to meager living motivated him to feed his ambitions. He played football in high school and aspired to become a professional football player. With a football scholarship, Wale proceeded to college where he continued playing football. However, due to reasons related to his academics, Wale dropped out of college and turned his focus towards music.
See Also: Drake Bell Bio, Height, Girlfriend, Gay, Wife, Wiki, House
Wale Financial Standing, Music Career
Wale officially started his music career in 2006, recording mixtapes. His first ever recorded song "Rhyme of the Century", received airplay on the local radio. His popularity among the D.C locales surged after he signed with a local label and released the song "Dig Dug (Shake It)" which became his first hit.
The rapper's popularity enjoyed an exponential growth and while still in his debut year, he caught the attention of writers at the Washington Post. He began touring with English singer Mark Ronson in 2007 and signed a $1.3 million joint deal with his label Allido Records and Interscope, shunning record bigwigs like Def Jam, Atlantic, and Epic who at the time were scrambling to get his ink on their paper.
Read More: J Cole Bio – Relationship With Melissa Heholt, Wife, Daughter, Age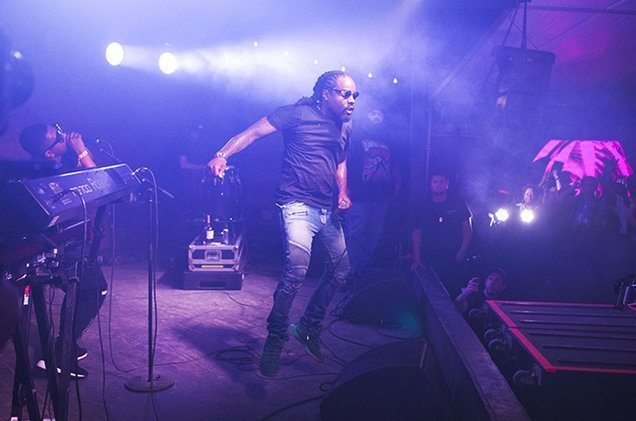 After releasing 5 mixtapes, Wale released his debut studio album "Attention Deficit" in 2009. The album peaked at #21 on the Billboard 200 and included singles that featured Lady Gaga and Gucci Mane.
Wale generated much buzz with the release of a couple more mixtapes before releasing his sophomore effort "Ambition" under Rick Ross' Maybach Music Group and Warner Bros following a new $4 million record deal. Thanks to innovative social media promotion, Ambition launched Wale to unprecedented heights. The album peaked at #2 on the Billboard 200 and sold over 164,000 copies in its first week.
Ambition produced the hit single "Lotus Flower Bomb" which was nominated at the 2013 Grammy Awards for Best Rap song. Wale supported the album with "The Ambition Tour" which grossed over $20,000 per night. The enormous success of the tour, as well as other concerts, saw Wale make his debut on Forbes' Cash Prince list with $5 million earned from playing 75 concerts within 12 months.
While working on his solo albums, Wale was also part of the collaborative album series "Self Made" by MMG artists. His third studio album The Gifted released in 2013 became his first Billboard #1 album, selling about 160,000 copies in its first week.
For his fourth studio album, Wale collaborated with ace comedian Jerry Seinfeld. The album titled "The Album About Nothing" was inspired by Seinfeld's longstanding show and was a continuation of a series of mixtapes they had begun together. Like his third outing, it debuted atop the Billboard 200 charts but first week sales dipped to a mere 88,000 copies.
He continues to make new music and often surfaces on the news for the political contents of his lyrics.
Like other successful rappers, Wale has dabbled into other money-making ventures. In a 2012 interview with Forbes, Wale hinted that he has invested some of his earnings in a line of hats as well as branded drinking water. The later is known to be vitamin water known as Smart Water. Vitamin water investment has proved to be extremely lucrative for fellow rapper 50 Cent.
Wale has teamed up with Philadelphia retailer Ruvilla, and ASICS for a product called "Bottle Rocket."
Following his unrelenting effort to maintain his space in the music industry and to sustain his fame and finance, the Lotus Flower Bomb hitmaker has an estimated net worth of $8 million.
Is Wale Dating A Girlfriend or Is He Married?
The successful Nigerian-American rapper is currently not married but is in a relationship with his longtime girlfriend, Chloe Alexis Jourdan, a stunningly beautiful model who hails from Seattle, Washington. In case you are not sure who she is, feel free to check out Wale's "Diary" music video. There, she was featured as a lead.
Wale welcomed his first child with Chloe, a daughter named Zyla Moon Oluwakemi, on July 22, 2016, in a New York City hospital. Speaking in an interview with Billboard in 2015, the musician revealed that before his daughter's arrival, they had earlier lost a child through miscarriage.
In 2015, there were rumors that Wale was dating actress Serayah Mcneill who played the role of Tina Brown in the Fox TV series, Empire. According to reports, the award-winning rapper was involved in a long distance relationship with the young actress and while Wale lived in Los Angeles, Serayah resided in a Chicago house owned by the rapper, where Empire was being shot. However, a source close to the actress debunked the reports saying the duo were only friends and not dating.
Quick Facts
Wale's first song to ever be played on local radio was "Rhyme of the Century", which also happened to be his first recorded track.

After releasing 5 mixtapes, the Nigerian American rapper released his debut studio album "Attention Deficit" in 2009 but came into the limelight with his song, "Dig Dug (Shake It)", which became his first hit.

"Dig Dug (Shake It)" was so loved that it became the most requested song by an unsigned, local artist in the history of Washington D.C. radio.

The rapper took the internet by storm following the release of his sixth mixtape, "More About Nothing", which recorded more than 100,000 downloads in just 1:30 minutes.

On August 16, 2007, Wale made his first television appearance on MTV.

For any show he performs in, Wale receives a payment of $25, 000 and between $700- $2, 500 for concerts and organized events.

Wale's first ever visit to his home country, Nigeria, was in December 2013 when he came for a performance at the unveiling of Johnnie Walker's Step Up to the VIP Lifestyle campaign which took place in Oriental Hotel, Victoria Island, Lagos.

This successful rapper, for reasons best known to him, dropped out of college to chase a music career.

He is cousins with actor Gbenga Akinnagbe, an American actor, and writer, best known for his role in the HBO series "The Wire".

Fact Check: We strive for accuracy and fairness. If you see something that needs updating,