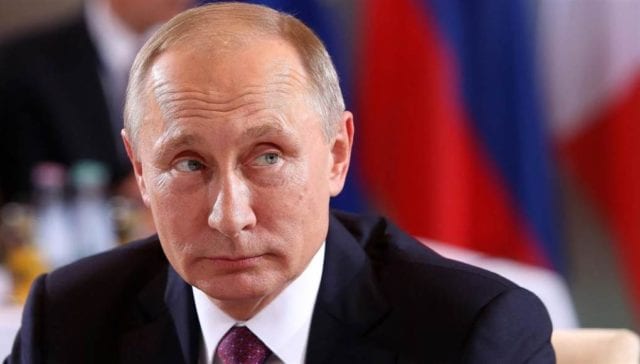 Vladimir Vladimirovich Putin is a world-renowned politician who has been serving as the President of Russia since 2012. Ranked number one among the Powerful People's list consecutively in 2013 and 2014, Vladimir is still dominating the world of politics with his demeanor.
One of the most powerful politicians in the world as of now, Vladimir is also one of the richest people in the world with his net worth amounting in tens of billions of dollars.
Vladimir Vladimirovich Putin Bio
Vladimir was born on 7th October 1952 in Leningrad, Russia SFSR, Soviet Union, to a Soviet Navy conscript. He was the 3rd and last child of his parents, but at the moment, he is the only surviving member of the family.
Putin attended and graduated from Leningrad State University with a degree in Law. Putin's meeting with Anatoly Sobchak, an Assistant Professor who taught Business Law is believed to have influenced his political views.
While in college, Putin found his interest in politics and became a member of "Communist Party of the Soviet Union" which later dissolved in 1991. Vladimir started his career as the employee of "KGB", Soviet Union's main security agency and intelligence agency and worked extensively from 1975 to 1991 in various areas and countries as an undercover at times. Putin rose to the rank of Lieutenant Colonel before he retired from KGB.
Political Career
Putin worked as an advisor on foreign affairs and excelled in his political knowledge. From there, Putin got a chance to be the Prime Minister of Russia in 1999 and later in 2000, he was elected as the President of Russia. He served as the President till 2008 and was again voted as the Prime minister of Russia in 2008 and the run lasted in 2012. One of the highly influential persons in Russia as well as the whole world for more than fifteen years now, Vladimir Putin is serving his second term as the President of Russia since 2012.
Controversies
In the course of his political career, Putin has stirred up laudable criticisms and controversies.
He has been accused of crimes against human rights in his country and in Syria by association. Hillary Clinton's loss in the past US elections is speculated to have been a result of Putin's alleged social media interference.
In 2008, Russian lawyer Sergei Magnitsky uncovered a $230 million tax fraud that implicated the Russian leader. The lawyer was soon incarcerated until his death in prison.
Luxury Life of the President
As for our concerns regarding his finances, Putin has surprisingly amassed a stunning amount of wealth. A very astonishing sum of $70 billion or more as his financial standing has made him one of the top contenders for the world's richest title. As his present salary as the President is around $187,000 per year, this is not the secret behind his billion-dollar fortune. The big revelation is that his wealth is greatly attributed to his investments in oil companies. He has invested in many projects linked to gas and oil which has been making Putin richer and richer.
The likes of Bill Browder, CEO of Hermitage Capital Management, believes that Putin's $70 billion net worth is too modest for the leader's true worth. His theory posits that Putin struck a deal with Russian Oligarchs that entitles him to 50% of their business deals. Estimating his wealth from his early years in office till date,  Browder is certain that Putin is worth $200 billion.
He best flaunts his multi-billionaire status through his top-notch luxury toys and accessories. Putin owns several million dollar mansions all over Russia and shows his expensive tastes from his watches and cars.
Vladimir Putin's Wife, Girlfriend, and Daughters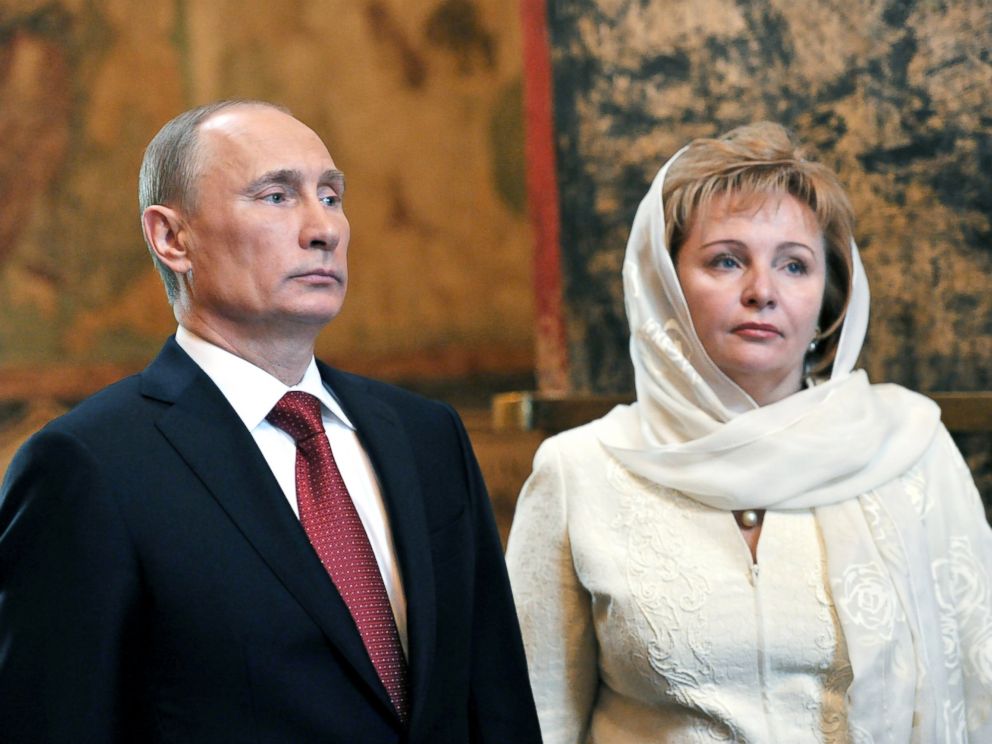 To talk about his personal life, Vladimir Putin recently became a divorcee whose marriage with Lyudmila Shkrebneva ended in 2014 after more than thirty years together.
The Russian president met and married Lyudmila when she was 25 while he was 30, and they remained together since then, 1983, until 30 years later when they decided to part ways.
From the marriage, Putin has two daughters; Katerina Tikhonova who was born in 1986 and Mariya Putina who was born in 1985. The younger of the two is an acrobatic dancer but the life of the elder has been more of a mystery.
Since their divorce, Lyudmila went on to marry a man 21 years younger than her, while the powerful Russian ruler was linked to different women. His girlfriend was a 34-year-old woman, Alina Kabaeva who is a gymnast. He has also been linked to other women who still remain in the dark.
Putin is a martial arts pro and a lover of extreme outdoor sports.
Quick Facts about Vladimir Putin and Height
Full Name: Vladimir Vladimirovich Putin
Profession: Politician
Height: 5ft 6 in
Ethnicity: Russian
Nationality: Russian
Date of Birth: Oct 7, 1952
Place of Birth: Leningrad, Russia SSFR, Soviet Union
Education:  Leningrad State University
Marital status: Divorcee
Astrological sign: Libra
Vladimir Putin Quotes
It is extremely dangerous to encourage people to see themselves as exceptional, whatever the motivation.
The more I know about people, the more I like dogs. I simply like animals.
I am the wealthiest man, not just in Europe, but in the whole world. I collect emotions.
Whoever does not miss the Soviet Union has no heart. Whoever wants it back has no brain.
Fact Check: We strive for accuracy and fairness. If you see something that needs updating,