| Net Worth: | $3 million |
| --- | --- |
| Age/Date of Birth: | January 27, 1973 |
| Height: | 5′ 9″ |
| Ethnicity/Race: | White |
| Nationality: | American |
| Wife or Girlfriend: | Logan Vincent Herbert (2008-2019 ) |
| Parents: | Unknown |
Vincent Herbert is an American songwriter, television personality, record producer, and record executive/founder of Streamline Records. He is currently estimated to be worth $3 million.
The American songwriter is best known for his marriage to Tamar Braxton and appearance on their show "Tamar & Vince", a spin-off series of "Braxton Family Values." The bulk of his $3 million wealth comes from his years working with popular singers like Lady Gaga, Destiny's Child, Jojo, and more.
His Early Life
Vincent D. "Vince" Herbert was born on January 27, 1969, in Newark, New Jersey, United States of America and he had a rough childhood. Growing up was quite traumatic for the young boy as he lost his mother when he was just 13 years old, a few years later he lost his dad and as if that wasn't enough, he buried his brother a few years after his father died.
However, this sad experience turned in his favor as he learned to cater for himself and make ends meet. He grew up quicker than his peers as evident in his first car bought at age 16 (paid in full) and not just any car "a  535 BMW."
How Vincent Herbert Made His $3 Million Fortune
He Is the Founder of Streamline Records
Herbert began his career as a music producer in 1989. Also known as Vinnyherb, he founded his own record label known as Streamline Records in 2007. The label is an imprint of big players, Interscope Records.
Vince proved his music production prowess by working with A-list artists like Beyonce, Kelly Rowland, and Michelle Williams of Destiny's Child. Others include Lady Gaga, Aaliyah, Toni Braxton, Hi-Five, Mindless Behavior…. the list is endless. Herbert has played a part in bringing these artists to international stardom, raking in big bucks in the process.
Vince Has Written, Composed, Mixed, and Produced Several Hit Songs for Popular Artists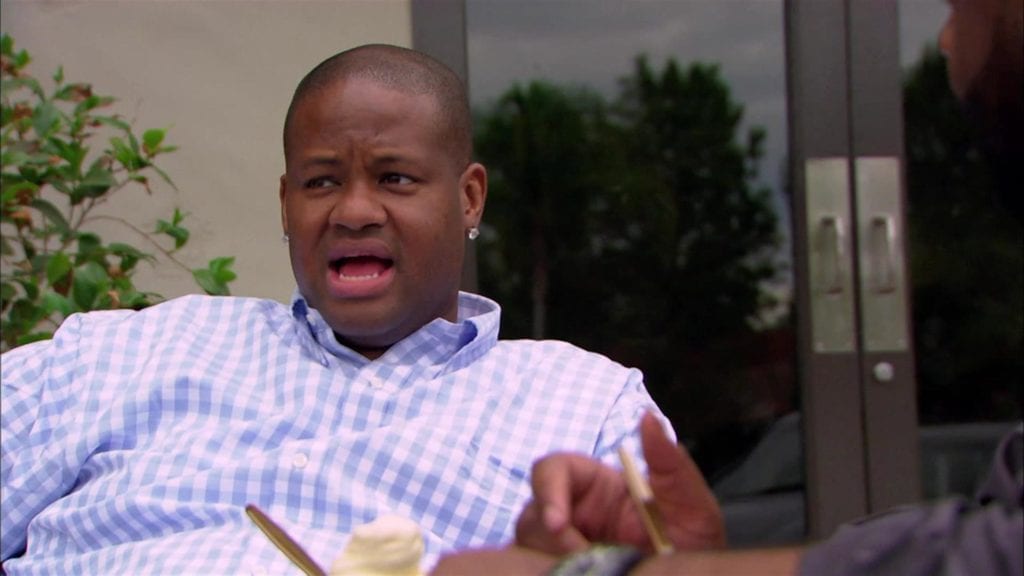 Some of the songs he has written/produced include Aaliyah's cover of The Isley Brothers' song Choosey Lover for her second studio album "One in a Million"; No, No, No (Part I And The Remix) by Destiny's Child, I Don't Want To Do Anything Remix by Mary J. Blige and K-Ci, and much more.
From being a composer to serving as a producer, mixing and what have you, Vincent Herbert's career has seen him work with numerous artists. His services are definitely not gratis; he is well-paid for his time and it has been a major source of his wealth.
Vincent Herbert Also Made Money from Reality Shows
Before leading his ex-wife Tamar Braxton to her breakthrough in 2013, Vince appeared on her family's reality TV show on WE tv titled Braxton Family Values. The show premiered on April 12, 2011, to favorable reviews. With Vince as co-executive producer, the show rapidly rose to record-breaking numbers becoming WE tv's flagship show.
The popularity of the show contributed to the success of Tamar's music career. And according to reports, Vince and Tamar received 6-figure paychecks for their roles thereof.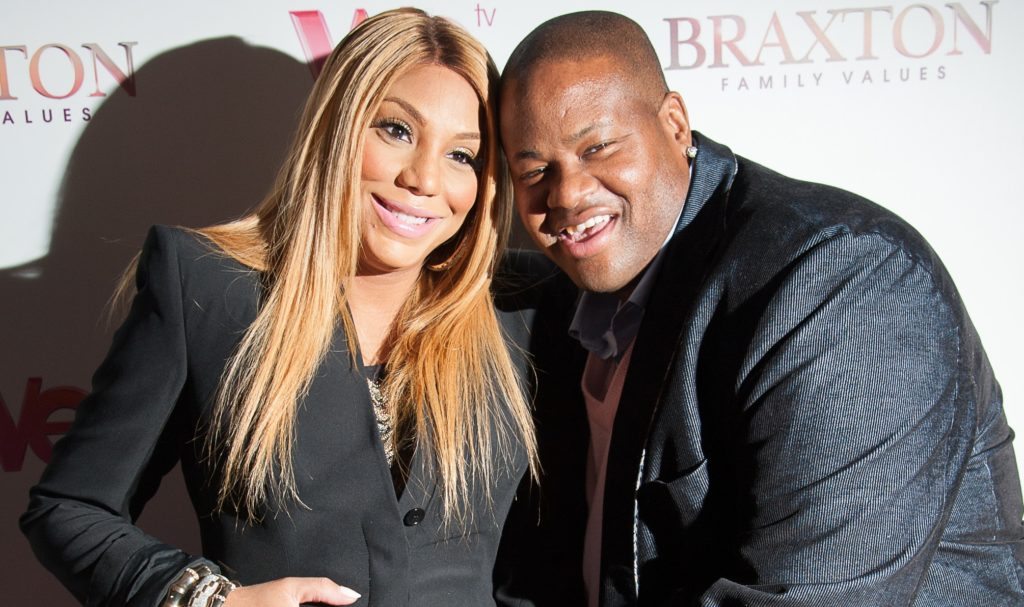 The couple earned their own spin-off titled Tamar & Vince which premiered on September 20, 2012. The show chronicles Tamar's journey to international fame as well as the couple's personal life. Like the parent show, Tamar & Vince became hugely successful running for 5 seasons. The series averages about 1 million American viewers per episode. So, it also contributed in no small manner to Vincent Herbert's net worth.
The Streamline Records Founder Has Been Facing Financial Challenges
Based on what we gathered, his financial troubles date back to 2012 when Tamar & Vince began to air. It was rumored that the record executive was struggling to pay his employees. The rumors were kind of confirmed when Terrell Mullin and DiAndre Tristan who worked for the couple respectively as Tamar's makeup artist and stylist alleged that they weren't paid what they deserved.
Thereafter, it circulated that Tamar was having a hard time working on her fourth studio album, Calling All Lovers. As it was claimed, producers and other professionals were unwilling to work with her because Herbert failed in meeting up with his financial commitment from previous projects.
Not long after that, it emerged that Sally Lou Perkins, a nanny who had worked for the couple, dragged them to court for unpaid wages. She filed her claim with the State of California Labor Standards Enforcement and the former couple was ordered to pay her $213,000.
Worst still, Sony Music came for Vincent Herbert asking for $4 million. In a lawsuit, the company alleged it hired Vince to find new artists but he never did the job. Given all the financial issues and his impending divorce from Tamar, the former couple listed their Calabasas property which they acquired for about $10 million in 2012 asking for $15 million. The house was eventually sold for $9.25 million.
Vincent Herbert Was Married To Tamar Braxton For 11 Years
Date of Birth:

March 17, 1977

Occupation: Singer and Television Personality
Duration of Marriage With Vince: (2008 -2019)
No of Kids With Vince: 1 (Logan Vincent Herbert)
Vince married Tamar Braxton on the  27th of November 2008. Thanks to his friendship with "Unbreak My Heart" hitmaker Toni Braxton, from whom Vince was able to meet with her sister Tamar back in 2003. Luckily for Vinnyherb, Tamar had a thing for record producers. She was married to music producer Darrell "Delite" Allamby from 2001 – 2003. 2003, the year she finalized her divorce with Delite was also the year she met with Vince. The duo began dating that same year. They got hitched in 2008 and had their first son, Logan Vincent Herbert on June 6, 2013.
Tamar's love for record producers was perhaps linked to her efforts to find mainstream success with her music. And Vince proved to have the Midas touch. He teamed up with Epic Records boss L.A. Reid and began working on Tamar's next album. Entitled "Love & War", the album was released in 2013 to much critical and commercial success. It proved far more successful than her debut self-titled album, "Tamar", which was released in 2000.
Love & War debuted at #1 and #2 on the Top R&B/Hip-Hop Albums and Billboard 200 charts respectively, selling 114,000 copies in its first week. It produced successful singles like "Love and War", "The One", "All the Way Home" and "Hot Sugar". The album later sold over 500,000 copies to receive a gold certification from the RIAA.
Vincent has helped Tamar with her subsequent albums; Christmas album "Winter Loversland" (2013) and "Calling All Lovers" (2015). The second single from "Calling All Lovers" titled "If I Don't Have You" received a Grammy nomination for Best R&B Performance. Thanks to Vince, Tamar prides herself as a multiple Grammy nominee.
Tamar Decided to Leave the Marriage Because of Vince's Infidelity
Unfortunately, in 2017 just one month before the couples wedding anniversary, Tamar filed for divorce stating irreconcilable differences.
A woman named Paris Herbert accused Vince of fathering her 8-year-old daughter. She claimed the child came to be as a result of a one night stand that Vincent Herbert had with her on the eve of his wedding to Tamar Braxton.
Paris said that on informing him about his illegitimate daughter, he began paying her for child support to keep things quiet so the world and most especially his wife would not find out. She later got tired of it and made it public news probably in a bid to get more from the producer.
Though this claim hasn't been confirmed publicly by the ace producer, it is widely held that it was why Tamar Braxton filed for divorce.
Is Vincent Herbert Dating Anyone? Here's What We Know About His Current Relationship Status and Whereabouts
Tamar Braxton was quick to move on after her separation from Vincent Herbert but the same can't be said about Vince. While Tamar reportedly began dating David Adefeso in 2018, before her divorce from Vincent was finalized, nothing was heard from the record producer.
Because of the divorce and financial issues he faced, Vince went about his life privately, avoiding anything that would earn him the attention of the public. That doesn't mean he has been single since his marriage ended.
A Lady Named Jamie Taylor Claims She's Dating Herbert
The Streamline Records founder has been dragged into the consciousness of the public after an 18-year-old lady named Jamie Taylor began claiming she has been dating Vince since he parted ways with Tamar.
Based on what Jamie divulged, Vincent has been trying to work things out with Tamar. But Tamar has dismissed this claim while hinting that Jamie isn't the woman Vince has been introducing to people close to him as his partner.
In all of these, Vincent has refused to say anything. Keeping up with him has been a bit hard since he divorce Tamar but to the best of our knowledge, he is still active in the entertainment industry and committed to co-parenting his son with Tamar.
Profile Summary
First Name:
Vincent
Last Name:
Herbert
Also Known As:

Not available
Sex/Gender:

Male
Profession:

Songwriter, record producer, record executive
Famous For:
Working with A-list artists like Beyonce, Kelly Rowland, Lady Gaga, etc
Colleges/Universities Attended:

Not available
Educational Qualifications:

Not available
Religion:

Unknown
Birthday & Zodiac

Age/Date of Birth:

January 27, 1973
Zodiac Sign:
Aquarius
Birth Place:

Newark, New Jersey, U.S.
Nationality:
American
Ethnicity/Race:

White
Country of Residence:

USA
Physical Attributes

Height:

5′ 9″

Weight:

83 kg
Eye Colour:

Dark brown
Hair Color:

Black
Other Body Measurements:

Unknown
Relationships

Marital Status:

Divorced
Spouse/Partner:

Logan Vincent Herbert (2008-2019 )
Family and Relatives

Father:

Unknown
Mother:
Unknown
Children:

Logan Vincent Herbert
Siblings:
Chris Herbert among others
Other Relatives:

Unknown
Net Worth
Estimated Net Worth:

$3 million
Salary:
Not available
Source of Wealth:

His career in the music industry