What is Vince McMahon's net worth?
Vince McMahon is a multi-faceted individual; a professional wrestling promoter, film producer, retired professional wrestler, commentator, actor, and film producer. As of 2021, Vince McMahon's net worth is $1.7 billion
| Net Worth: | $1.7 billion |
| --- | --- |
| Salary: | N/A |
| Income Sources: | Showbiz |
| Age/Date of Birth: | 78 years old (24 August 1945) |
| Height: | 6′ 2'' (188 cm) |
| Nationality: | American |
| Last Updated: | 2021 |
It's no news that the name Vince McMahon rings a bell in the world of wrestling. For die-hard supporters, you are not a wrestling enthusiast yet until you're 'entertained' by Vince in the ring.
Nicknamed "The Genetic Jackhammer", "The Higher Power" and "Vinnie Mac", McMahon is a two-time world champion, having won the ECW World Championship (2007) and the WWF Championship (1999).
During his wrestling days in the singles category, McMahon was able to ink his name as a wrestling legend following victories over respected WWE/F top dogs – The Undertaker, Shawn Michaels, Ric Flair and Triple H.
From 1990 to date, Vince's one and only signature entrance theme is "No Chance in Hell", which was put together by Jim Johnston and voiced by Peter Bursuker.
Details Of His Investments, Properties and Huge Net Worth
The McMahons own shares in Apple and Target. He also owns municipal bonds and has invested in private hedge funds.
Vince's Greenwich mansion is worth $40 million. He also owns a vacation home worth $20 million and a penthouse in Manhattan worth $12 million. He is the owner of a 47-foot sports yacht named 'Sexy Bitch'.
Sometime in 2014, Vince's accumulated assets dwindled, nose-diving from $1.2 billion to just $750 million. He, however, bounced back a year after and is currently worth $1.7 billion.
A Look at How Vince McMahon Made His Money
Vince is best known as the Chairman, CEO and majority shareholder of WWE, World Wrestling Entertainment. He grew the company from a middle-sized enterprise to a multi-billion dollar business.
Vince owns about 57% of the company's Class A common stock. As of May 2014, his stock was worth $480 million. One of the strategies Vince applied in the entertainment business was buying off competitors.
He bought World Championship Wrestling for $5 million and Extreme Championship Wrestling making him the only wrestling promoter left by the mid-2000s. He brought his family on board in the business, giving them executive positions.
McMahon also wrestled in the WWE ring. He is a 2-time world champion. He won the WWF Championship in 1999, the ECW World Championship in 2007 and the Royal Rumble in 1999.
Vince Had A Foundation In Wrestling
Vince McMahon is the son of Victoria and Vincent James, a respected and accomplished wrestler, who learned the rudiment of wrestling from his own father Roderick James "Jess" McMahon.
Victoria and Vincent, who were Irish immigrants, had Vince on August 24, 1945, in Pinehurst, North Carolina. This was after the safe arrival of his elder brother Roderick McMahon, whose birth date is not known.
Born into a wrestling family, Vince followed in the footsteps of his father and grandfather who were wrestling promoters. While his grandfather's father was the co-founder of Capitol Wrestling Corporation (CWC), his father, as a professional wrestling promoter took over the affairs of CWC after Jess passing, including changing its name to WWWF, WWF and now WWW.
Vince was initially known as Vinnie Lupton while growing with his mother, who went on to marry many men after Vince's father left her. Despite childhood challenges and odds, he was able to graduate in 1964 from Fishburne Military School in Waynesboro, Virginia.
https://www.instagram.com/p/pRuzbDIc5q/
Founding of CWC
CWC was founded by Vince's grandfather, Jesse McMahon. The company dominated wrestling in the 50s. Vince's father began to run the company when Jesse passed on, with the help of Toots, its co-founder. Beginning as a teenager Vince worked for his father at CWC.
Continuing in His Father's Footstep: The Birth WWWF
Vince formed WWWF, the World Wide Wrestling Federation together with Toots in 1963. They sold tickets by making people anticipate their monthly events, instead of the usual bi-monthly events. By 1970, their events were selling out stadiums.
Vince helped to triple the number of TV syndication deals for matches. He renamed the company WWF, World Wide Federation. He even bought a coliseum that allowed them to promote concerts and hockey, in addition to wrestling.
Vince became the chairman of WWE, World Wrestling Entertainment in 1980 and bought the company from his father 2 years later.
Meet Vince McMahon's Wife, Children, and Grandchildren
Vince Has Been Married to Linda McMahon For Over Five Decades
Full Name: Linda Marie McMahon
Date of Birth: October 4, 1948
Occupation: Political Executive and Former Professional Wrestling Executive
Spouse: Vince McMahon ​(m. 1966)
Number of Children: Two
Born Linda Marie McMahon (née Edwards) in New Bern, North Carolina, on the 4th of October 1948, Vince's wife is a salaried wrestling grandee who bolsters her earning as a politician as well. The daughter of American parents Evelyn and Henry Edward, she had barely finished from high school when Vince asked for her hand in marriage. She finally accepted and their wedding took place on August 26, 1966. Still a teen at the time, Linda went on to graduate from college with a French degree in 1979.
Linda co-founded Titan Sports, Inc. (now known as WWE, Inc.) with her husband and worked first as the president of the sports entertainment company before assuming the office of the Chief Executive Officer from 1980 to 2009. She also performed infrequently on-screen.
Linda McMahon left WWE in 2009 to run for a seat in the US Senate under the Republican party but lost to the nominee of the Democratic Party both in 2010 and 2012. However, following the nomination of Donald Trump and the approval of the Senate Committee on Small Business and Entrepreneurship and the House of Senate, Linda became the Administrator of the Small Business Administration, serving from 2017 to 2019. She eventually resigned the position on April 12, 2019, in order to take up new duties within the re-election campaign of President Trump. She was eventually named appointed to the position of Chairwoman of America First Action, a pro-Trump Super PAC.
Meet McMahon's Children
Vince and Linda had two children together. While their first child Shane McMahon was born in 1970, their only daughter Stephaine Levesque (nee McMahon) was born in 1976.
Shane Brandon McMahon
Date of Birth:15 January 1970
Occupation: Businessman and Professional Wrestler
Spouse: Marissa Mazzola-McMahon (m. 1996)
Number of Children: Three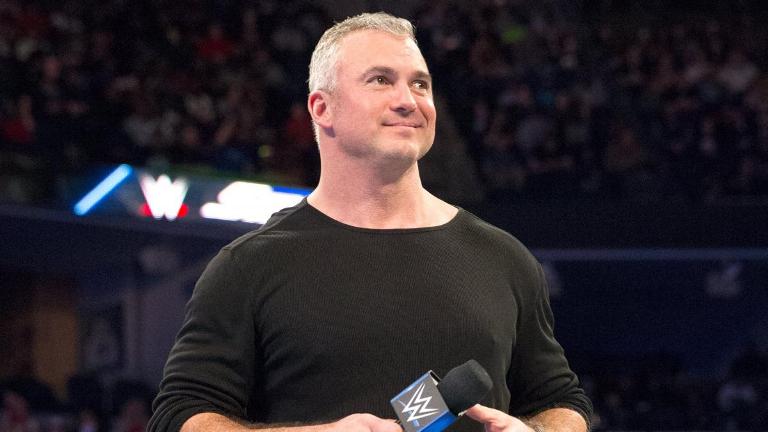 Shane was born on January 15, 1970, and in addition to being a minority owner and producer in WWE, he is also the executive vice-chairman of Ideanomics, a global fintech and asset digitization services company focused on digital asset production and distribution. He joined his family's WWE company when he was 15 years old and began as a warehouse staff, filling merchandise orders. Subsequently, he took on bigger responsibilities, working in different capacities until he eventually started appearing on-screen as a wrestler, while also assuming the position of Executive Vice President of Global Media at WWE.
As a professional wrestler, Shane has won four championships, the most recent of which is the WWE World Cup, which he won in 2018. The following year, he resigned from WWE and became the CEO of YOU On Demand in 2010. About three years later, Shane stepped down from the position, appointing Weicheng Liu as his successor while he remained the principal executive officer and Vice Chairman of the company's board.
On the 22nd of February 2016, he ended his almost seven years hiatus as he came back to WWE and appeared on-screen in that day's episode of Raw. However, Shane was "fired" from the company in 2019, after he lost a fight to Kevin Owens, according to the stipulation of the match.
Shane's currently married to Marissa Mazzola and the commissioner of SmackDown Live. Following their marriage in 1996, they share three lovely boys together.
Stephanie Levesque
Date of Birth: 24 September 1976
Occupation: Businesswoman and Professional Wrestling Personality
Spouse: Triple H (m. 2003)
Number of Children: Three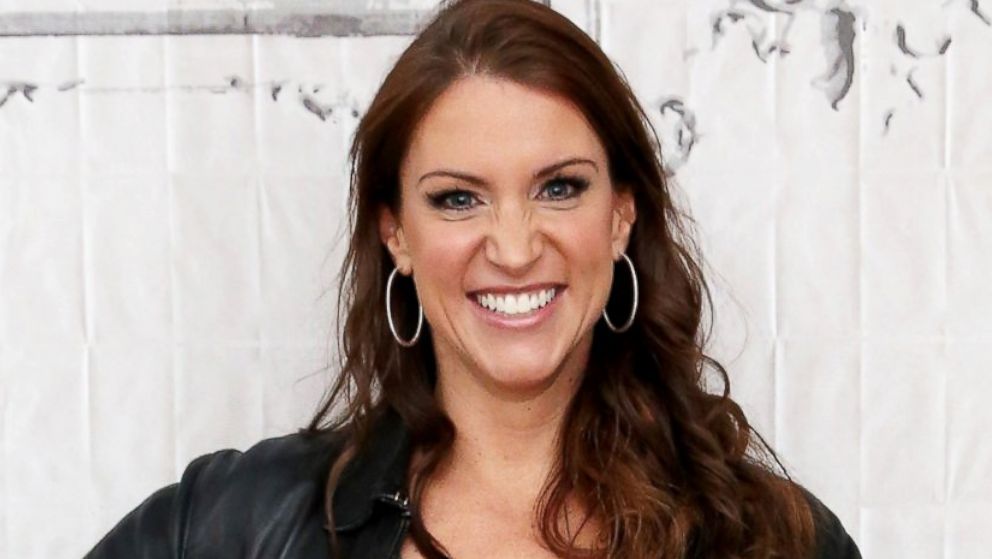 Stephanie is actively involved in her family's WWE company where she serves as the chief brand officer (CBO) and also appears on-screen. She fights on both the Raw and SmackDown brands occasionally.
There is nothing more fascinating than seeing a legend's child getting married to a fellow legend. This was the case of Vince McMahon who gave his daughter's hand in marriage to wrestling champion Paul Michael Levesque better known as 'Triple H'.
Steph and Triple H wedded on October 25, 2003, after dating for some time. The couple's marriage is blessed with three beautiful daughters.
Here Are Vince's GrandChildren
Vince McMahon has six grandchildren but has the look and body of an energetic young man. His son Shane and daughter Stephanie have three children each.
Declan, Kenyon, and Rogan McMahon
Parents: Shane McMahon and Marissa Mazzola
Vince McMahon has three grandsons through his son Shane. His first grandchild named Declan James McMahon was born on February 13, 2004, in Connecticut, USA. Shane's second son, Kenyon Jesse, arrived on March 26, 2006, while Rogan Henry, his youngest son was born on January 20, 2010.
The young McMahons were first seen by most viewers of WWE at the 2016 WrestleMania 32 when their father, Shane, returned after taking some years off. That year, Shane had a fight against The Undertaker, and his three sons accompanied him to the ring. Shane was the first to come in and do his signature dance then not long after, his kids followed (all dressed in exactly the same jersey and sneakers) and went on to display their best of their father dance moves. Afterward, they watched the match with their mother and paternal grandmother.
Aurora, Murphy, and Vaughn Levesque
Parents: Stephanie Levesque and Paul Michael Levesque aka 'Triple H'.
Stephanie's marriage, on the other hand, has produced three daughters, including Aurora Rose Levesque who was born in 2006, Murphy Claire Levesque, born in 2008, and Vaughn Evelyn Levesque born in 2010.
Aurora was born during a live airing of the WWE's Raw, and unable to hold back his excitement, Vince McMahon announced her arrival on air. According to her mother, the young girl is already working towards stepping into the squared-circle just like her. Speaking on Fox Sports' Things Firstin August 2020, Stephanie Levesque was asked whether she would support her daughters to step into the ring.
And it was at that point that she revealed that Aurora Rose Levesque was already training to become a professional wrestler. "My eldest daughter has already started training and I would encourage them to follow their passion and whatever they believe in as long as they work hard at it", Stephanie said. She went on to add that she believed in a strong work ethic and also believed that her children can do anything they want to "but they are going to have to believe in themselves and work hard."
Despite being public figures, Stephanie and her husband tries as much as possible to ensure that their children have a normal childhood and to achieve this, they take a number of measures, including not exposing their faces on social media and limiting their appearances at WWE-related events. As a result, pictures of the girls are very rare to come by.
"Stone Cold" Steve Austin has stunned 46 percent of the people in this photo, including the president. pic.twitter.com/GKkz0cjB5d

— Dan McQuade (@dhm) February 15, 2017
Meanwhile, the entire McMahon grandchildren were privileged to visit the Oval Office and spend some time with President Donald Trump in 2017 when their grandmother, Linda McMahon, was sworn in as Administrator of the Small Business Administration. Also present at the ceremony were Vince, Shane and Stephanie.
Profile Summary
First Name:
Vince

Last Name:
McMahon

Estimated Net Worth:

$1.7 billion
Salary:
NA
Showbiz
Last Updated:

2021
Also Known As:

Daddy Mac, Junior, Mr. McMahon, No Chance, The Boss, The Genetic Jackhammer, The Higher Power, The Mac Attack, The Mac Daddy,
Vince, Vinny Mac
Sex/Gender:

Male
Profession:

American professional wrestling promoter and executive
Famous For:
Being the CEO of WWE
Colleges/Universities Attended:

East Carolina University
Educational Qualifications:

Bachelor of Arts degree
Religion:

NA
Birthday & Zodiac

Age/Date of Birth:

78 years old (24 August 1945)
Zodiac Sign:
Virgo
Birth Place:

Pinehurst, North Carolina, United States
Nationality:
American
Ethnicity/Race:

Irish descent
Country of Residence:

The United States
Physical Attributes

Height:

6′ 2'' (188 cm)
Weight:

248 pounds (112 kg)
Eye Colour:

Hazel
Hair Color:

Dark brown
Other Body Measurements:

Chest: 50 Inches
Waist:34 Inches
Biceps:22 Inches
Relationships

Marital Status:

Married
Spouse/Partner:

Linda McMahon (m. 1966)
Family and Relatives

Father:

Vincent J. McMahon
Mother:
Vicky Askew
Children:

Stephanie McMahon
Shane McMahon
Hornswoggle
Siblings:
Roderick McMahon II
Tony Altomare
Other Relatives:

Grandparents: Jess McMahon and Rose Davis