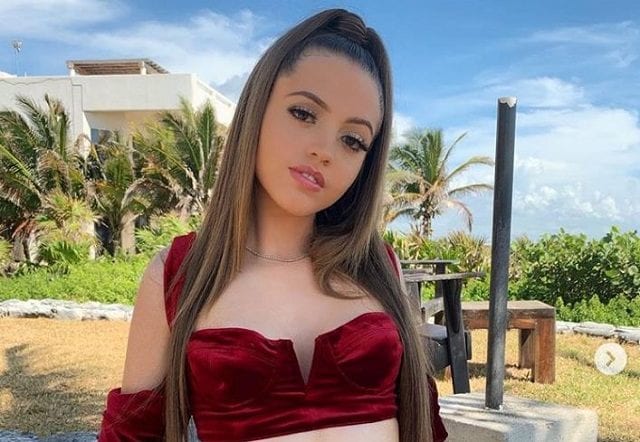 Insanely gorgeous and really attractive, Victoria Waldrip is an American Instagram star who has gained a massive following on social media. Starting out very little, she has gone on to attract millions of followers on Instagram who have turned her page into some kind of temporary abode because they are always there to make comments and interact with her.
Victoria Waldrip is a beautiful woman and takes noticeable care to display her beauty for all her followers to see with every post she makes on her page. She is known to be fond of posting high-end luxury cars and fashion brands to the amazement of her admirers. A lover of adventure, she also loves to keep her fans updated with her escapades when she visits different places to seek fun.
Apart from Instagram, she is also active on YouTube where she regularly posts videos of herself and friends having awesome moments together. She also posts videos of herself addressing issues she feels like talking about as well as showing off her workout routine. Her YouTube page has garnered hundreds of thousands of subscribers.
Victoria Waldrip – Bio, How Old is She?
Victoria Waldrip was born on the 7th of March, 2000 in Atlanta, a city in the US state of Georgia. According to reports, the Instagram star was raised in Hiram, a small city in Georgia. Growing up, Victoria attended the Marietta High School, a public school which is located in Marietta, another city in Georgia.
Despite initially having great academic prospects, Victoria Waldrip ended up not doing great academically. In fact, she struggled so much with her schooling and got too many bad grades that she had to drop out at some point. After dropping out of school, Victoria's father took it upon himself to home-school her.
After some time, Victoria secured a job at a food joint where she worked as a waitress. She didn't work there for too long though, because just a few days later she quit and went in search of other things to do because, according to her, she didn't want to be ordered around by anyone.
Her Journey To Instagram Fame
Victoria Waldrip began using Instagram from the early days of the photo-sharing app. At first, she operated with the handle woahhvicky. When she started, no one gave her much attention because there were hundreds or thousands of other young girls posting their photos online. Later, she started posting sultry images on her page that started to catch some attention. As a result, she changed her handle to imwoahvicky and consolidated on building her page. Over the years, she has amassed a huge following. In fact, she now has more than 2 million followers on Instagram.
These days, she posts photos showing her posing with expensive accessories as well as clothing all made by Gucci, a very popular and luxurious fashion brand, stunning her many followers. It is known that many of her fans, especially the male ones, lust after her and drop messages wooing her on her page.
Victoria Waldrip has equally been mixed up in controversies before. One of such controversies had to do with her claiming to be from the black community. Apparently, Victoria is a white woman and her claim to be black got many people infuriated. However, she stood her ground and even started doing things that only African-Americans usually do. She started doing things like rapping and twerking and even started talking like a Black American, adopting their accent. She even used the 'N' word several times in her posts.
Many people who were not happy with Victoria called her a racist and attacked her on her page, but she paid them no mind. In fact, she started calling herself the 'Melanin Queen' and explained that she has the right to use the 'N' word in her posts because she was black.
Victoria Waldrip's controversies have helped her become even more popular as more and more people developed an interest in knowing who she is and what she has been up to. Today, she continues to dazzle her followers with her class and raw beauty.
Victoria Waldrip's Parents and Family
Victoria Waldrip's father has been identified as Steve Waldrip and her mother's name has been given as Carla Johnson. According to reports, Victoria's father, Steve is an estate agent. He was the one who home-schooled her when she dropped out of school. The man is said to be into home-restoration as well as building renovation. Not much is known about what Victoria's mother, Carla does. This is mainly because she does not talk too much about the older woman.
The Instagram star has an older sister with whom she grew up in Georgia. The sister has been identified as Stephanie Waldrip. The two girls are fond of each other. According to reports, Stephanie now lives in New York.
Read Also: Nicole Curtis – Bio, Age, Kids, Wiki, Net Worth, Married, Husband, Height
What About Her Net Worth?
Having been active on Instagram for quite some time and having amassed millions of followers, Victoria is expected to have made some money from endorsements and the adverts she makes on her page. She has a YouTube page with lots of subscribers and she is also expected to make money from the video-sharing website as well.

However, at the moment her exact net worth has not been unveiled yet. Some websites have pegged her net worth at $100,000, however, it has not been confirmed by the social media star.

Fact Check: We strive for accuracy and fairness. If you see something that needs updating,