Visual Art may very well be the dominating art form in our time today but in some several decades past, that status belonged to written works. All over the globe, the written works of talented writers, poets, essayists are revered publications that shaped society at the time, and transverse decades and generations to become classics. One of these classic works is Les Misérables, which was written by Victor Hugo.
Victor Hugo lived for 83 years between 1802 and 1885 during which he developed a reputation as poet, novelist and a member of the Romantic movement. He was as much an artist as he was a member of the French political arena, serving in a couple of elected positions. Here is everything you should know about Victor Hugo, including his writing and political career.
Who was Victor Hugo?
Victor Hugo was born on the 26th of February, 1802 in Besancon, Doubs, France to Joseph Leopold Sigisbert Ugo and Sophie Trebuchet as the third son of the couple. His parents gave birth to him during a time of national instability in France and as a result, he was homeschooled by his mother, while his father, who was a member of Napoleon's Army traveled for the war.
He grew up with a commitment to Catholicism and French Monarchy but as he grew up, he departed from his mother's beliefs, which had been passed on to him. As a young adult, Victor Hugo fell in love with Adele Foucher and was married to her from 1822 until her death in 1868. During their time together, they gave birth to five children, with the first child dying at infancy.
Victor Hugo is considered one of the most popular French writers as well as one of the greatest and his works have shaped other works of art, from music to theatre to film. He was also a prominent member of the Romantic literary movement and a staunch opponent of capital punishment. After decades of creating and shaping legacies as a writer and a politician, Victor Hugo, died on the 22nd of May, 1885 in Paris, France after he suffered from pneumonia.
What was He Known For?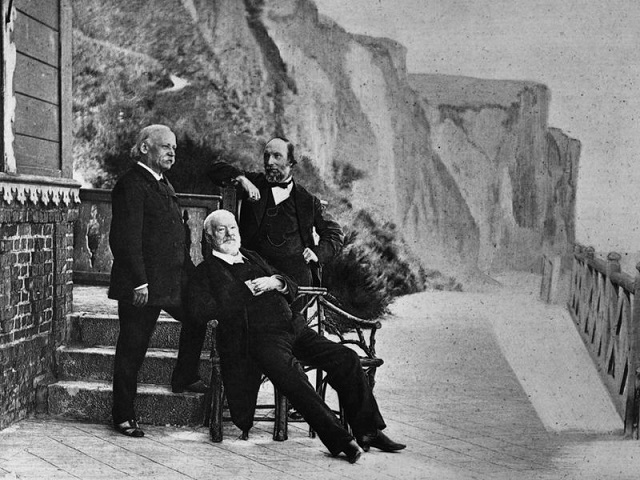 Victor Hugo is known majorly for two things – writing and politics. He wrote his first novel shortly after his marriage. The novel, Han d'Islande was published in 1823 and he published his second novel, Bug-Jargal in 1826.
As part of his works as a writer, Victor Hugo was a known poet and he wrote a lot of poetry, which include notables like Les Rayons et les Ombres, Les Voix interieures, Les Orientales and many more.
Several of his written works become influential subjects for other writers such as Charles Dickens, Albert Camus, and a couple more others. He was renowned for the mastery of his lyrics and his social conscience which he deployed in the creation of his most famous work, Les Misérables.
His novels, such as Notre-Dame de Paris were translated into several languages and sold across Europe while his work as a playwright resulted in a number of iconic plays, such as Cromwell, Hernani, and The King Amuses Himself.
Outside of his writing, through which he became a revered and popular figure in France, Victor Hugo sought out the desire to become a part of French politics and contested for a position in the National Assembly.
Before he was elected into the National Assembly in 1848, he served as pair de France under King Louis-Philippe, using his position to speak out against the death penalty and social injustice. He also advocated for freedom of the press.
Although Victor Hugo contested for the National Assembly under the banner of a conservative party, he spent his tenure speaking against misery and poverty and called for free education and universal suffrage.
Following the triumph of Napoleon III and the suspension of the constitution, Victor Hugo was exiled but returned in 1870 after Napoleon lost his power and the Third Republic was proclaimed. He was subsequently elected into the National Assembly and the Senate.
Overall, Victor Hugo served as a member of the Senate/National Assembly thrice during his lifetime and he was regarded as a Statesman who shaped France's democracy.
See Also: JK Rowling – Biography, Books, Daughter / Children, House, Husband
Quick Facts 
He wasn't known for his drawing capabilities; he drew over 4000 drawings.
His residences in Guernsey have been preserved as museums by the City of Paris.
Victor Hugo's portrait is on the 5 Francs currency.